Arkitypo at the Design Museum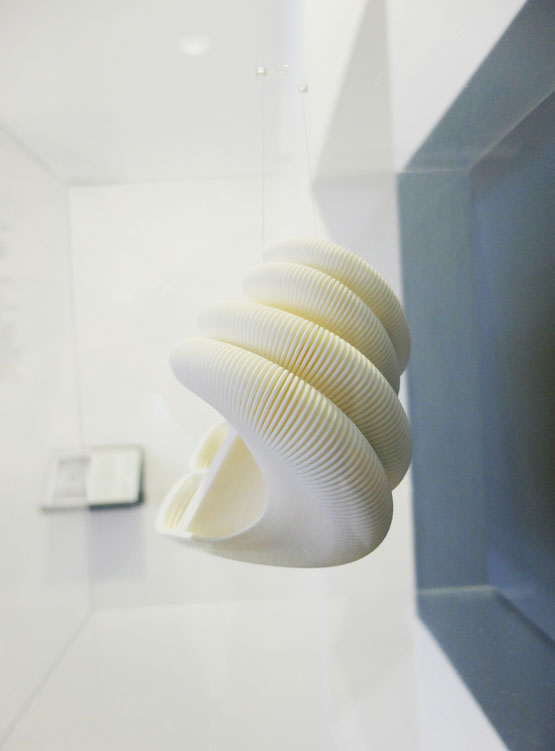 Our Arkitypo project in its slimmed down form is being exhibited at the Design Museum for the summer.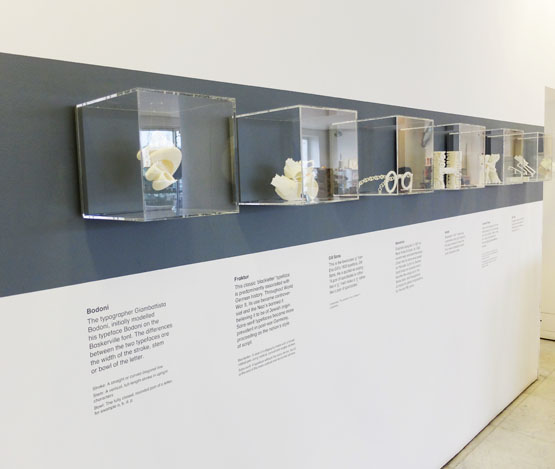 Seven of the letters are being displayed in cases on the ground floor of the museum.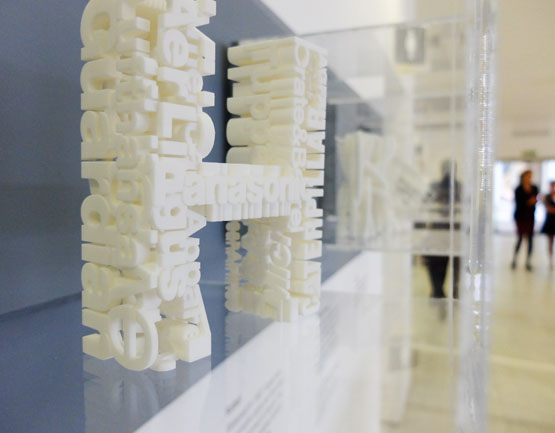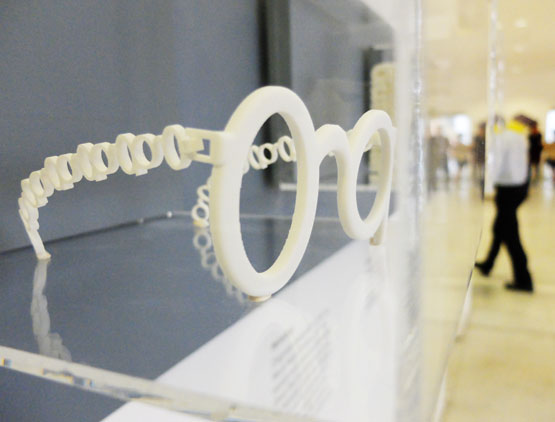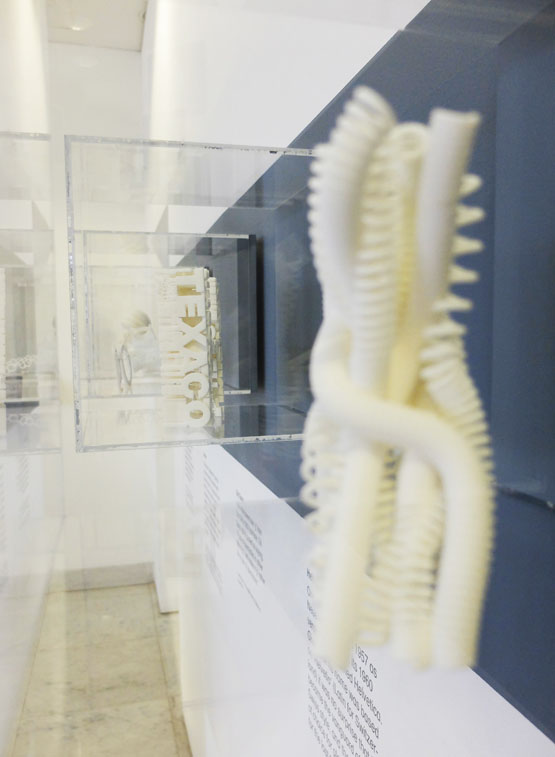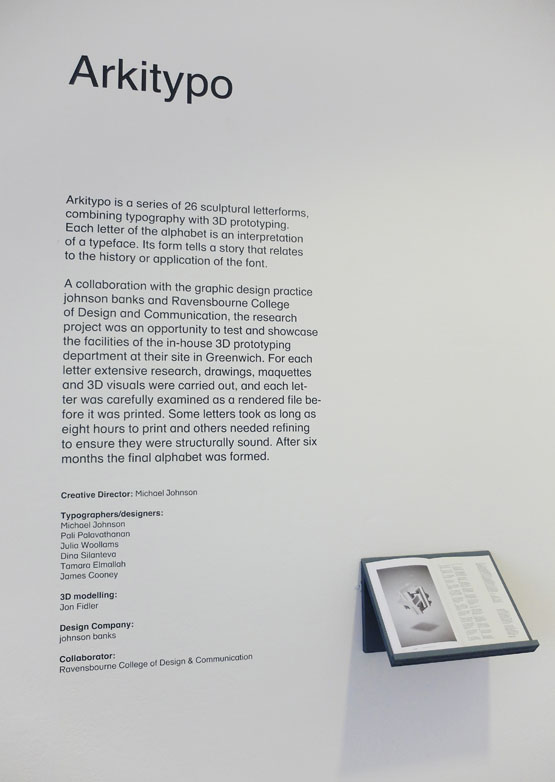 This is Arkitypo's third exhibition appearance: the full set was originally shown at Arup's exhibition space early last year.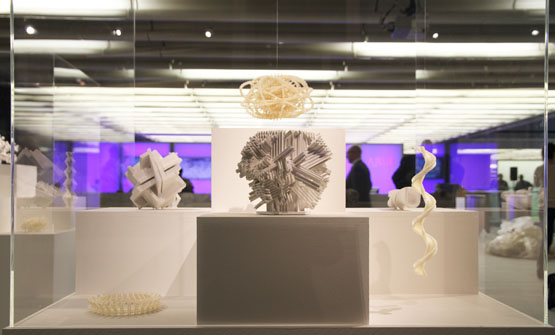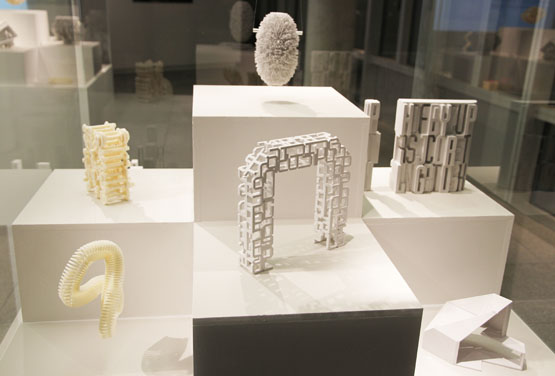 More recently we have had seven of the letters reprinted...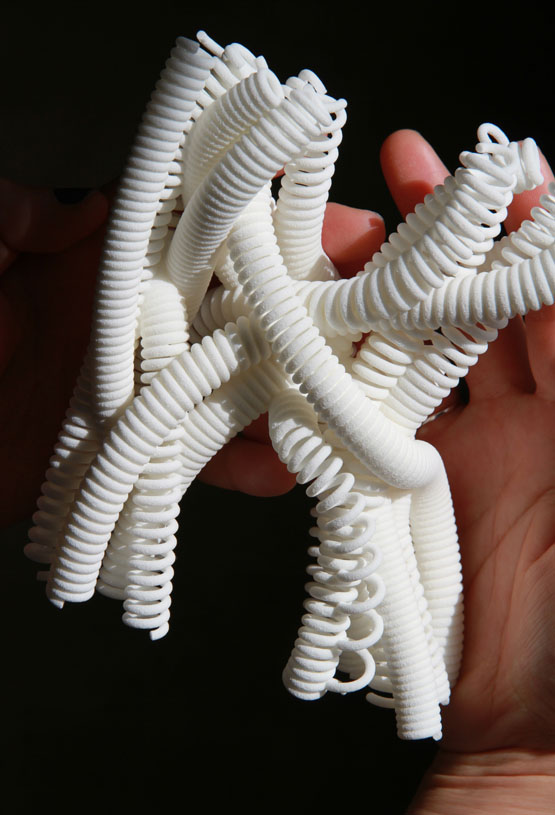 ...and these were shown at the Jerwood's After Hours show in May.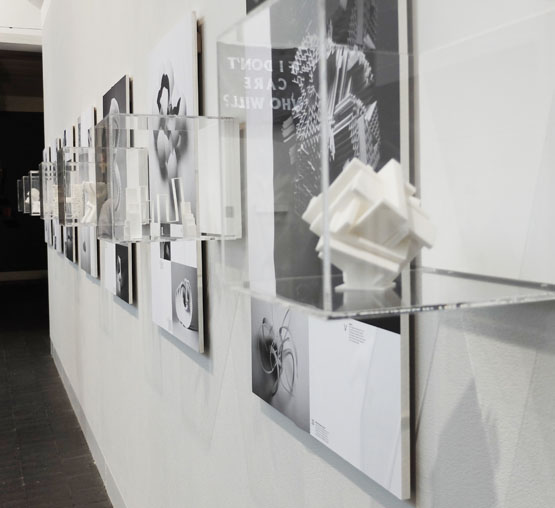 There's more on this project and information on the full set here, and opening times for the Design Museum are here.
Entrance to the ground floor shop and café area is free.
Our thanks to curator Margaret Cubbage and the team at the Design Museum for their help and interest in the project