Beyond typography: rearranging lives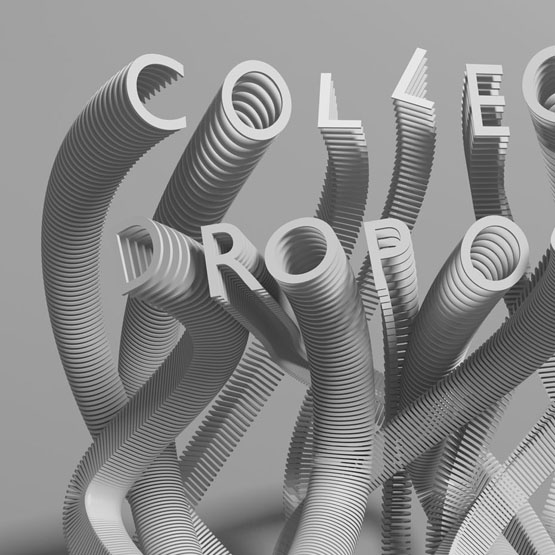 One of our spring projects came out over the summer break. We were asked by the agency Publicis to design the typography for a campaign running in Singapore.
The client, Beyond Social Services, is a Singapore-based NGO that helps juvenile delinquents turn their lives around.
In Singapore, youths-at-risk are often stigmatised, and seen as hopeless and having no future. To get more volunteers for its youth rehabilitation programmes, the idea was to show that a juvenile delinquent can become a useful member of society with everyone's support.
To express the idea, exactly the same letters rearrange a negative past into a positive future. Each "rearrangement of lives" is visualised with dramatic 3D typography.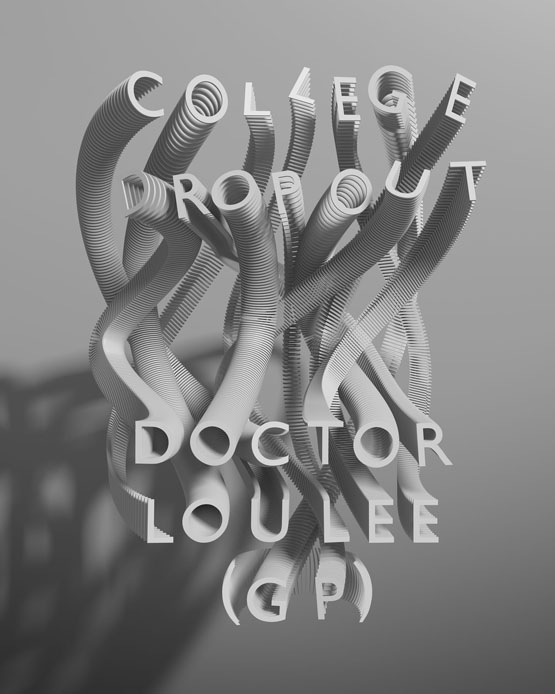 So a 'college drop-out' becomes 'Doctor Lou Lee (GP)'.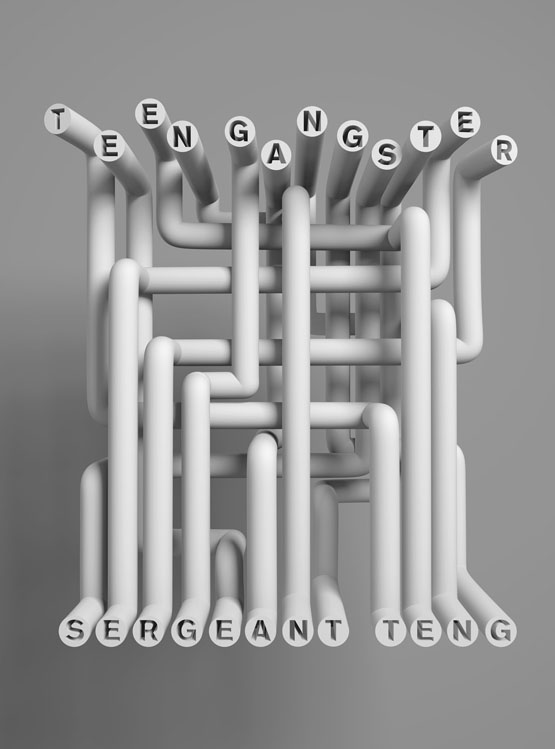 A 'teen gangster' becomes 'Sergeant Teng'.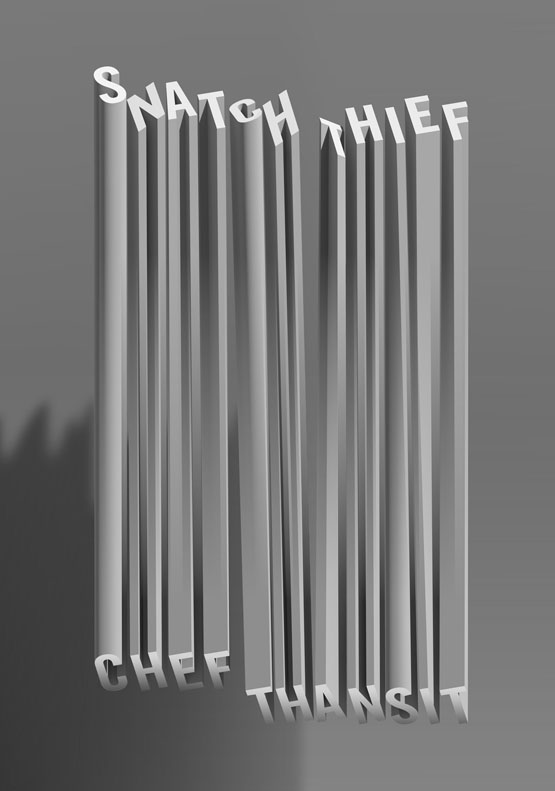 And a 'Snatch Thief' becomes a chef.
Here are the typographic blocks in situ in the final ads.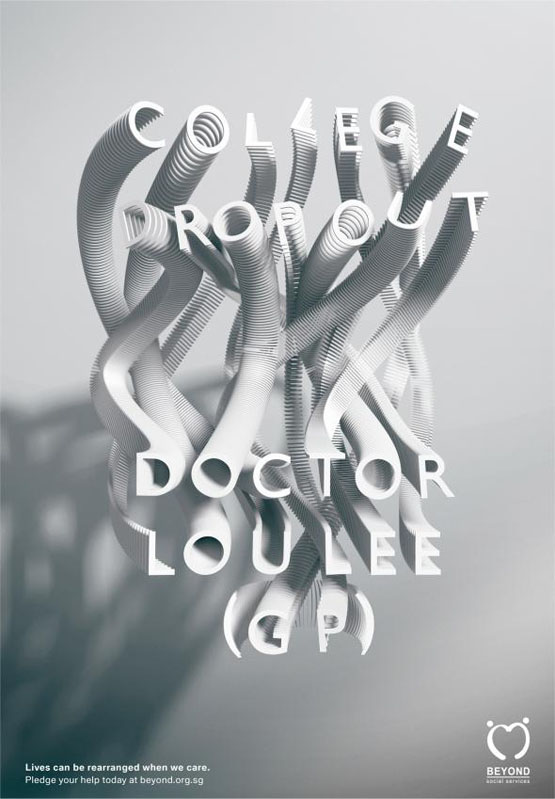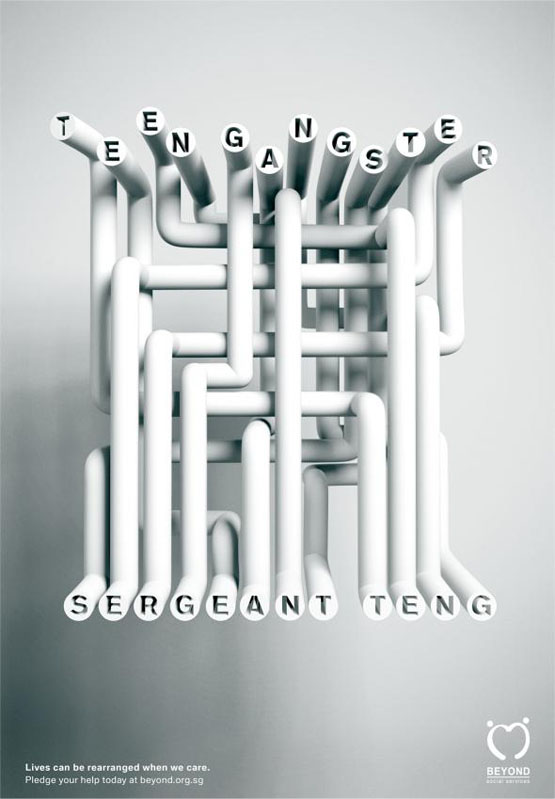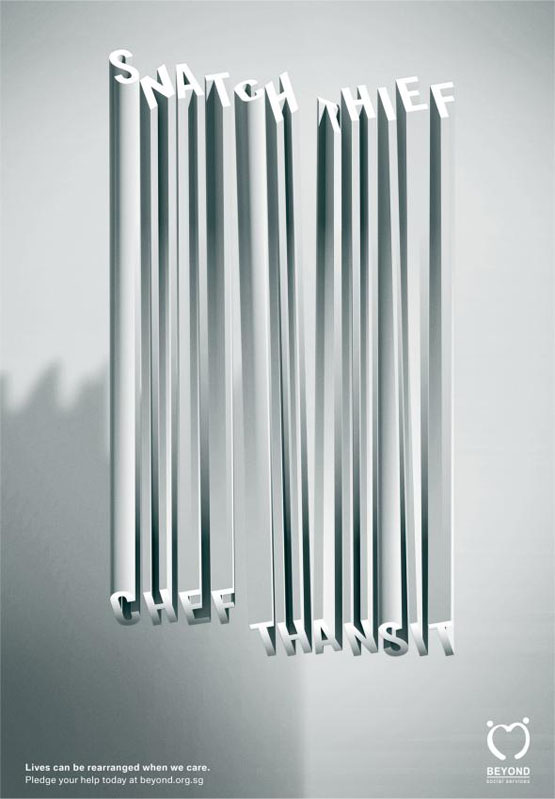 Advertising Agency: Publicis Singapore Typography and graphics: johnson banks 3D: Realise Studio