Brighton Festival 2014 campaign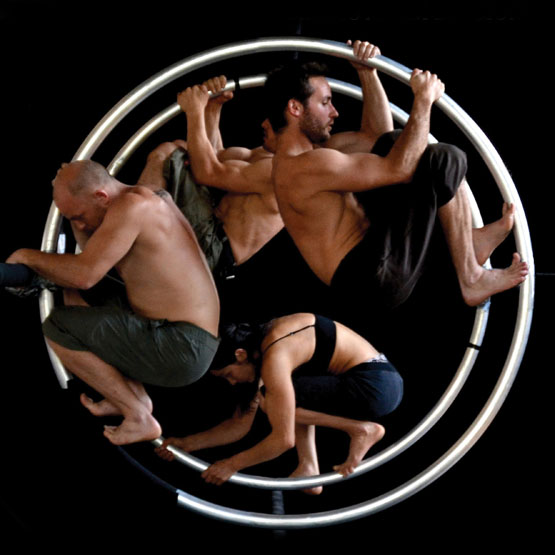 We've been working on a set of posters for this year's Brighton Festival.
As with last year's campaign, we've been designing a set of core event posters in the new style, with many of the additional items to be carried out by Brighton Festival's very capable in-house team.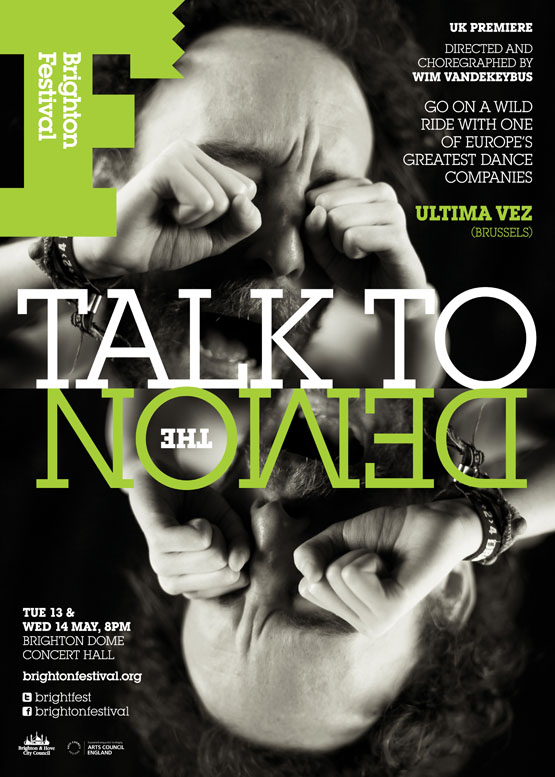 Talk to the Demon, from Ultima Vez.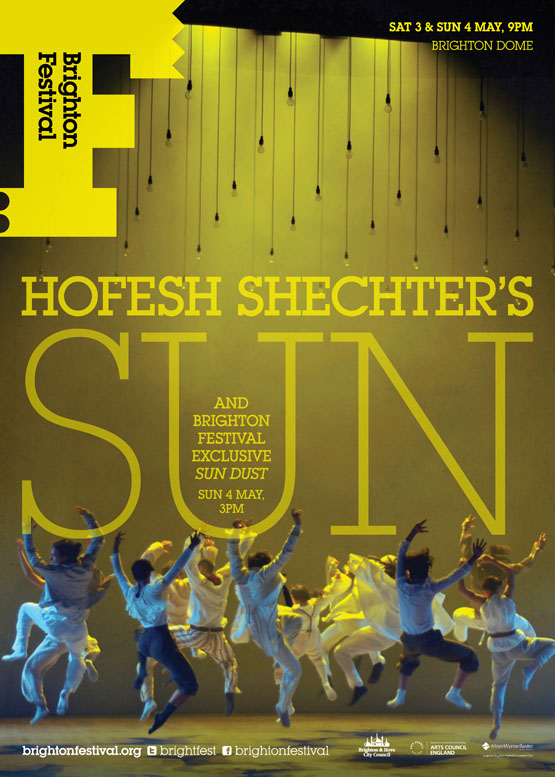 The poster for the extraordinary Sun, by festival guest director Hofesh Shechter.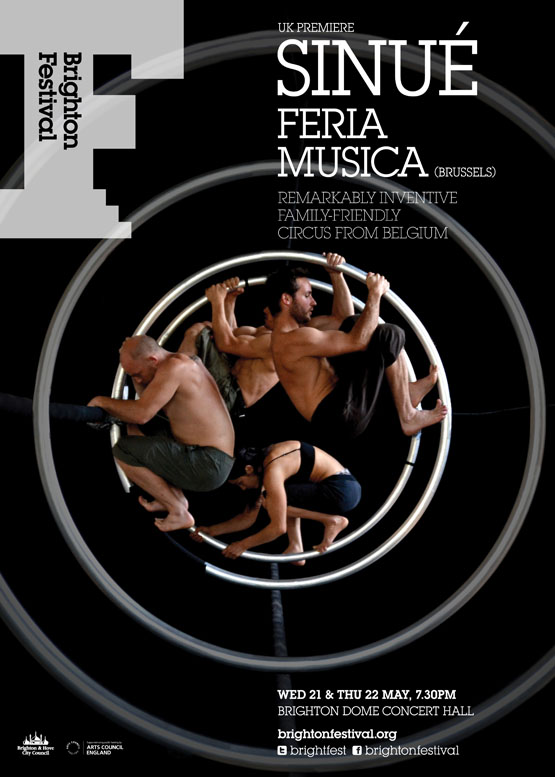 Sinué, a circus event by Feria Musica.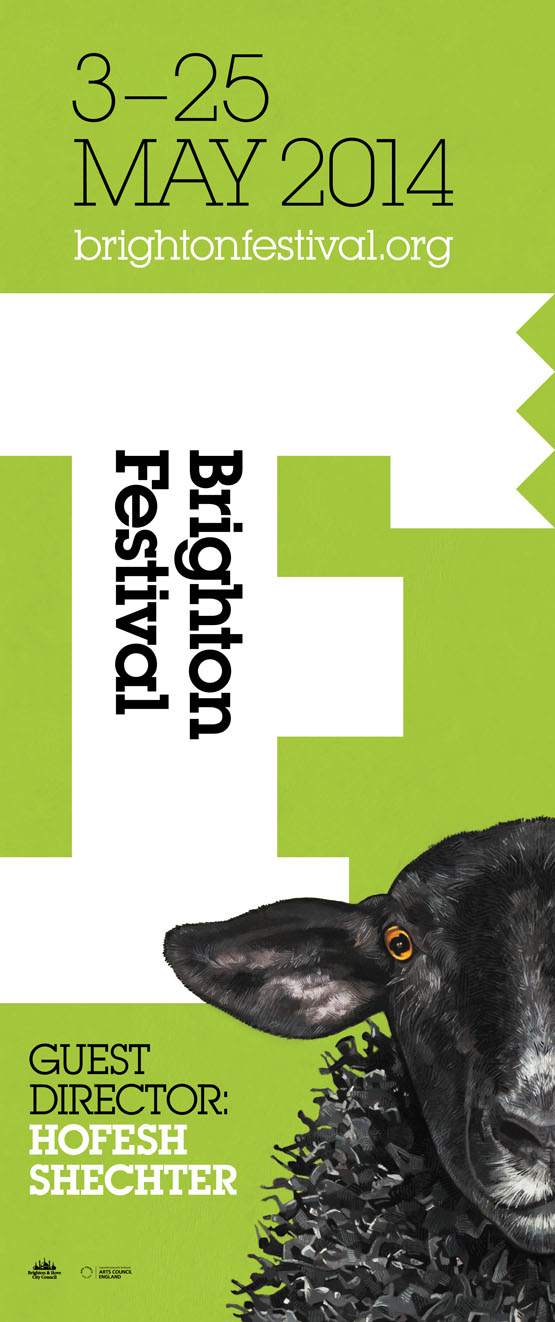 And one of the banners continuing the 'black sheep' theme, to be seen soon around the town.
There's more here on the black sheep theme and more here on the overall re-design for Brighton Dome | Brighton Festival.
Go here to find out more/book tickets for these and many more events.