Cambridge, on film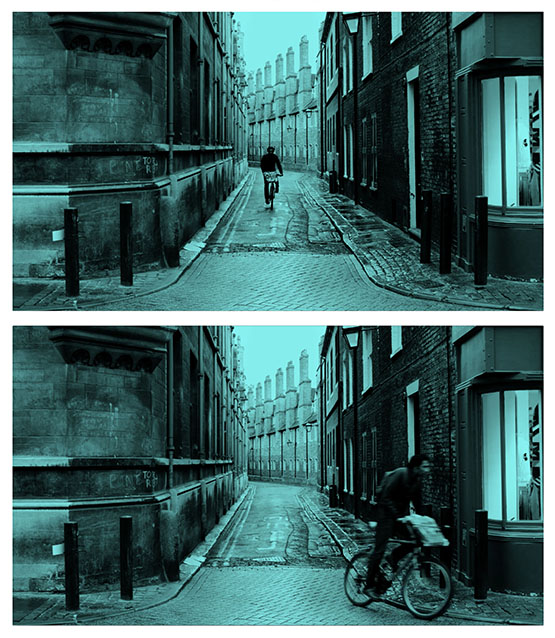 We've had some good feedback from last week's post on the recent films we've produced for the Dear World... Yours, Cambridge project. After a few days interrogating our Vimeo settings, we've worked out how to show these in their true, 'portrait' format.
In case you missed last week's post, we've made a series of 'ambient' films to show on vertical kiosks to play at events around the world, reminding alumni of their time at the University. These aren't intended to be attention grabbing, but to sit quietly in the background.
So the film below is designed to show everyday University life, as viewed by a static camera. (You have to be patient).
This film below was carefully constructed to feature some of the posters we have designed for the campaign - as passers-by cross in front of the camera, we 'wipe' to the next poster.
This tinted piece was made for use at dinner events as a looping blue backdrop to performances and announcements.
In other 'Dear World' news, we've just found out that the project has been shortlisted 3 times for this year's D&AD Annual - twice in the Writing category, and the poster set is shortlisted in Graphic design. The posters are also included in the round-up of 2015 work in the new Creative Review Annual.
You can view these films and others on the johnson banks Vimeo page.