Dear World... Yours, Cambridge: part II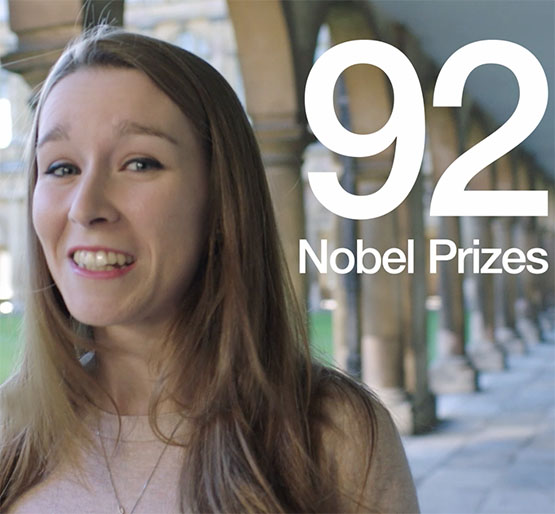 Building on last week's piece examining our new brand campaign for the University and Colleges of Cambridge, this is the second of a series of posts looking at the launch event, held a week ago.
The 'Dear World… Yours, Cambridge' theme provided the visual and verbal 'glue' for last weekend's launch events across the city.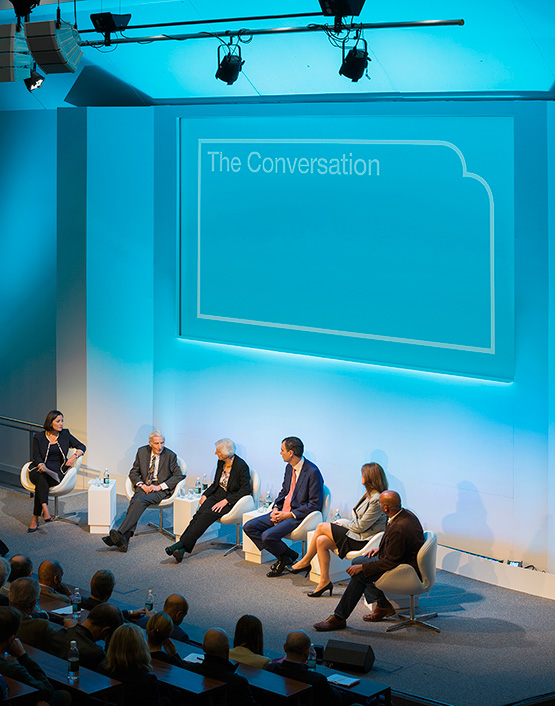 These began with events at all of the colleges on the Friday night, then progressed to department visits and a major debate on Saturday afternoon, moderated by Radio 4's Mishal Husain (herself a Murray Edwards graduate).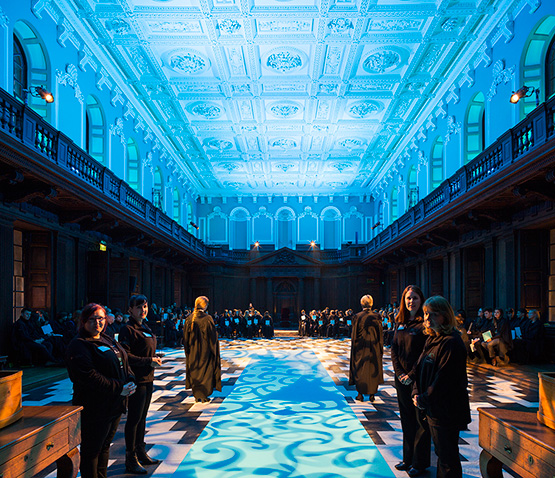 The vast majority of our work was focused on the Saturday evening. This began as each VIP guest was met by their own student 'host', in a suitably blue-tinted Senate House.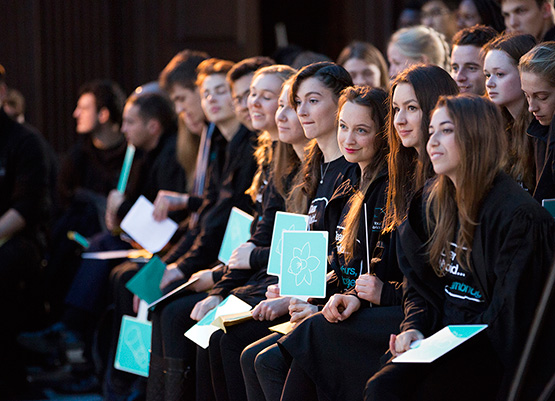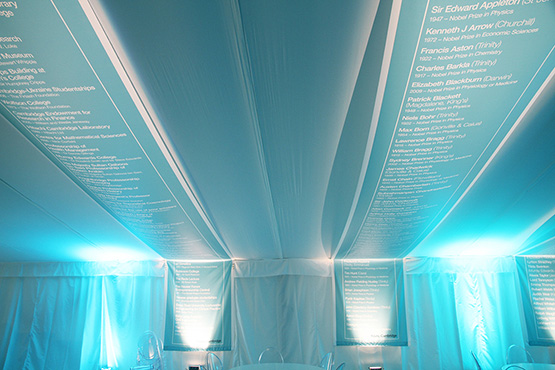 They then progressed to a marquee decorated in blue fabric banners featuring Cambridge's achievements…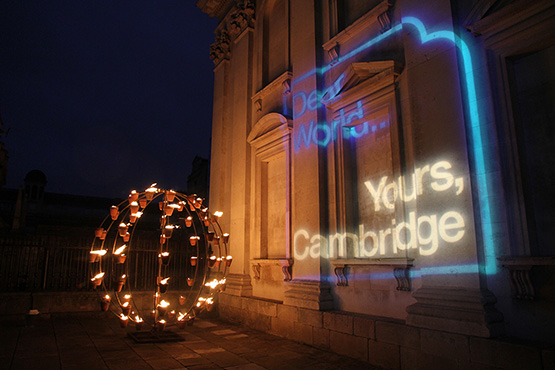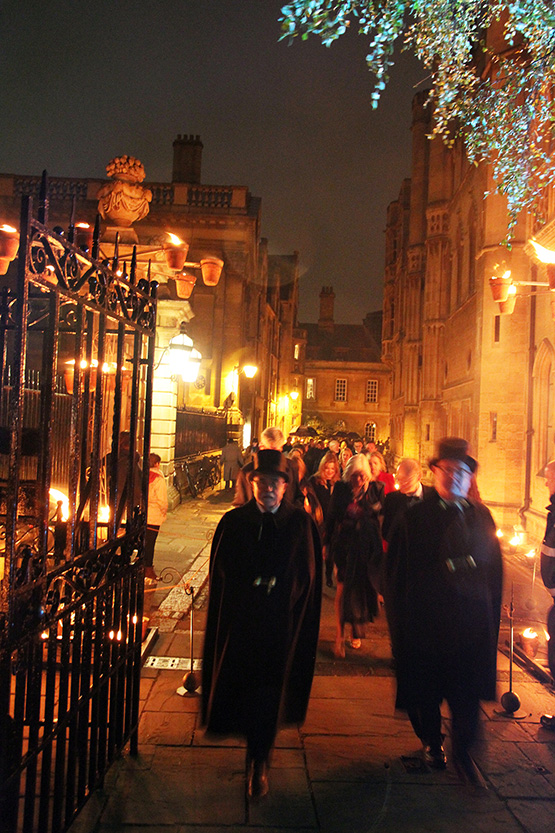 ...before a short walk to King's College Chapel, lit along the way by fire sculptures and candles.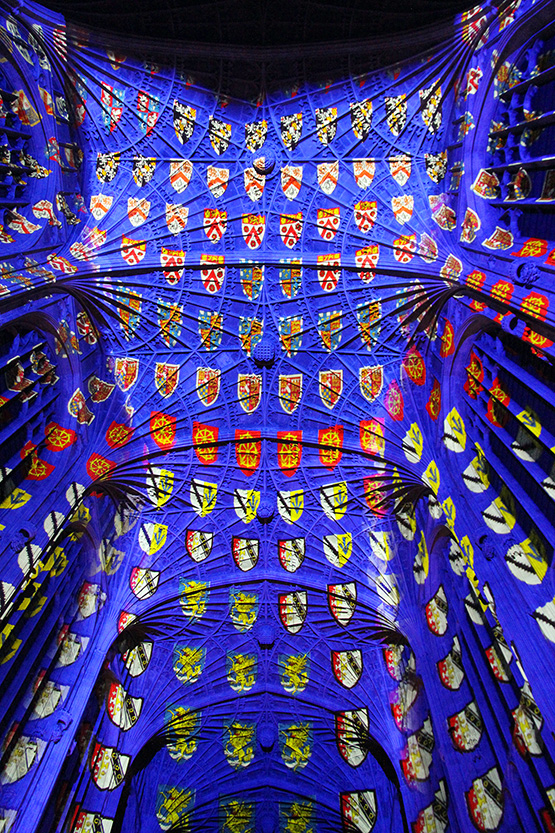 In the chapel, guests listened to a 40-minute production, conceived and produced by Artichoke and scripted by johnson banks, whilst watching amazing 270-degree projections on the 16th century ceiling, designed by French projection artist, Miguel Chevalier and his team.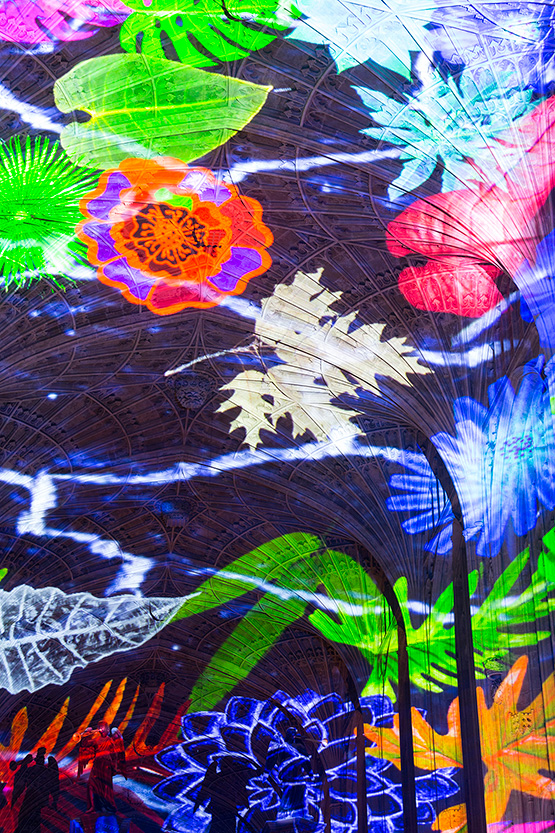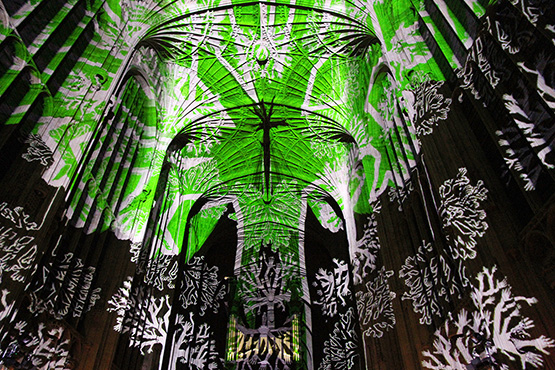 Narrated by famous alumni including Ian McKellen and David Attenborough, the projections introduced sections on health, Africa, and their graduate student programme, amongst others.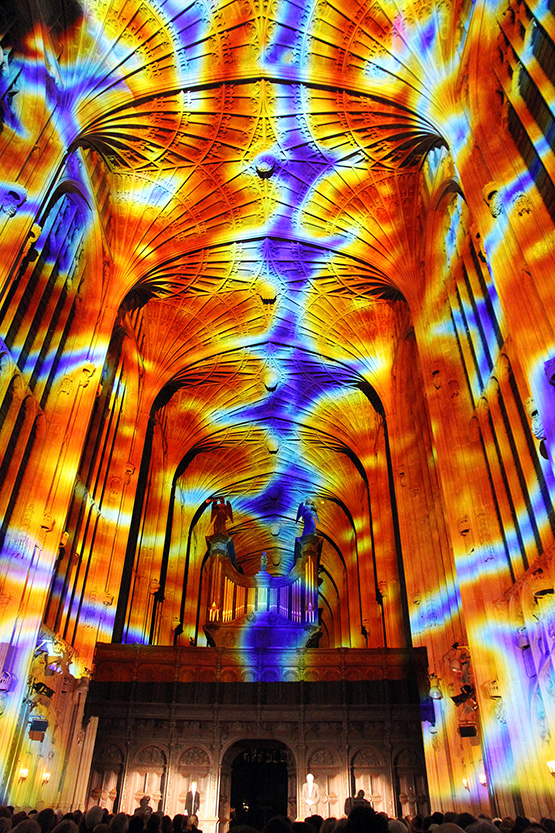 After each introductory section, world-leading academics stood on a simply lit stage and explained their work in short, two-minute bursts. Here Professors Carol Brayne and Chris Dobson are explaining their differing approaches to tackling dementia.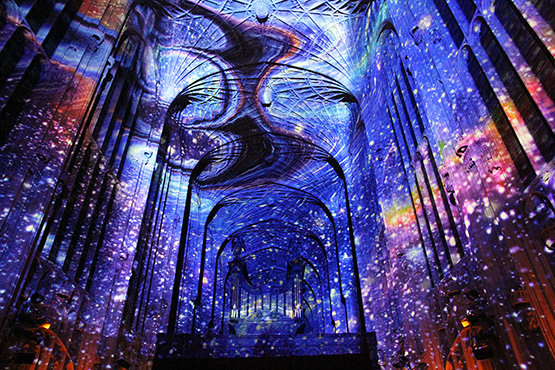 The culmination of this part of the evening was several of the speakers reading their own, personal letter to the world, followed by an unannounced appearance by Stephen Hawking.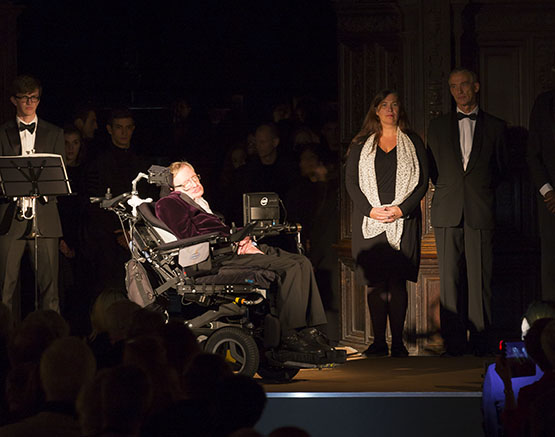 The guests then proceeded to dinner on Trinity College Lawn, where our task was to subtly maintain the campaign theme and support the various speeches and announcements.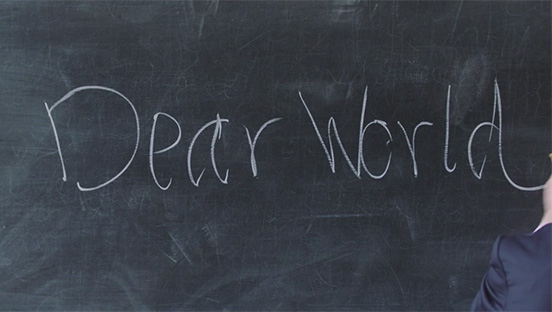 Towards the end of the evening, a short film that we scripted and filmed was shown. This sums up Cambridge's impact on the world and features current students, academics, and a smattering of famous alumni such Lily Cole, Julian Fellowes and Antony Gormley.
Leading up to the main film, we also created a series of 'ambient' animations which looped on two large screens, featuring such things as their list of, er, 92 Nobel prizes and a selected 'top 100' of current PhD topics.
These were interspersed with a series of short animations based on the posters, including this one celebrating their link to Monty Python and a famous sketch featuring a 'Norwegian Blue' parrot.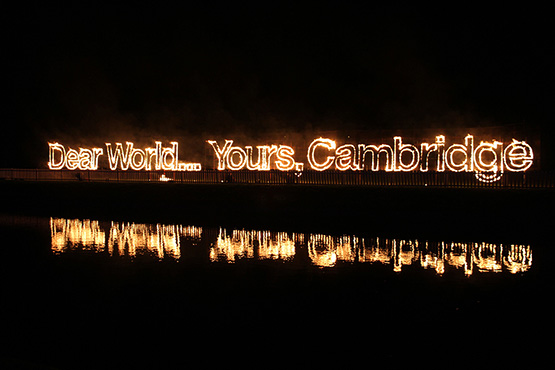 The finale was a 30 metre long piece of 'fire writing' spelling out 'Dear World… Yours, Cambridge'.
All in all, a vast amount of work crammed into 8 months. But, just the beginning of the campaign.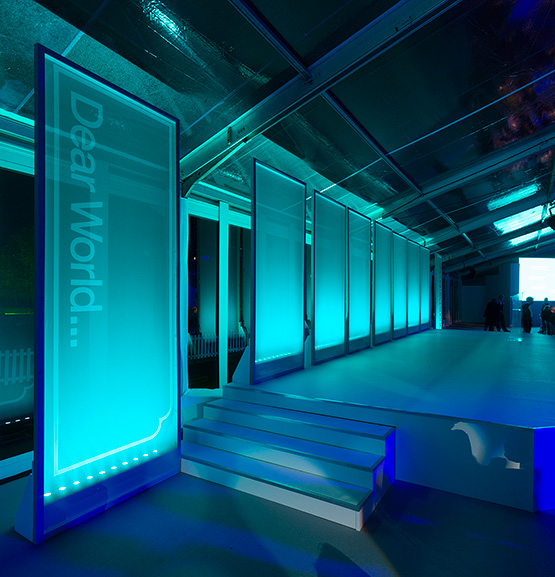 Our gratitude to all at CUDAR (Cambridge University Development and Alumni Relations) for the project, especially Alison, Kate and Morven, the numerous students and academics who carefully answered our questions, and the team of 16, from Nobel Laureate to fresher, who volunteered to be onstage for the King's event.
Credits
Brand strategy, brand narrative, copywriting, scripting, design and implementation johnson banks*
Additional copywriting Nick Asbury
King's College Chapel projections Miguel Chevalier and team
Student hosts, King's College, fire elements conception and production Artichoke
The Conversation, Senate House Marquee and Trinity Lawn production Events Unlimited
Fire sculptures and fire-writing Artichoke and PaBOOM
Speaker and student host trainer Hilary Westlake
Main Campaign film johnson banks / Nick Asbury / Ian Anderson / Another Film Company
Animations johnson banks / Martin Shannon / John Penny
Film Music Xiaotian Shi, Postdoctoral Fellow in Screen and Media Composition, University of Cambridge
Event photography Murray Scott and Michael Johnson
*the johnson banks team Leanne Bentley, Katherine Heaton, Michael Johnson, Kath Tudball and Julia Woollams
Thanks also to Ben Eager, Joe Hall, Clare King and Matthew Lewis for their help.