DEC Philippines Typhoon Appeal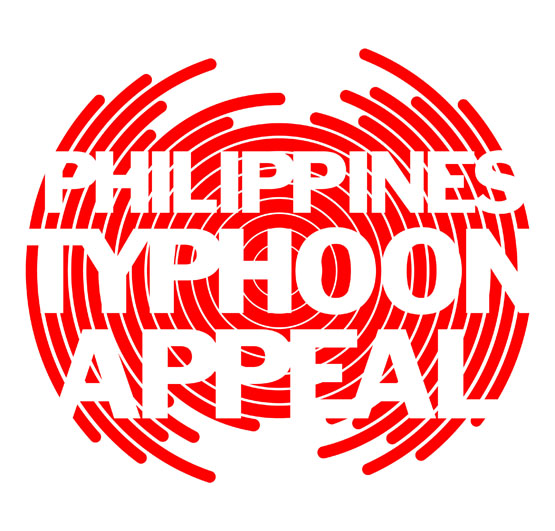 We've been working with the Disasters Emergency Committee (or DEC for short) on the an appeal that launched yesterday in the UK for the Philippines Typhoon. Typhoon Haiyan has already claimed thousands of lives and is affecting 11 million people. The appeal raised £50 million in 7 days, and you can make your donation here.
The DEC launches appeals in times of international emergencies, and unites 14 of the UK's major aid agencies to fundraise collectively for a short period where all the funds are then pooled and distributed.
Over the weekend as the disaster unfolded we designed the appeal 'roundel' (shown above) and now that's being applied across all forms of printed and digital media.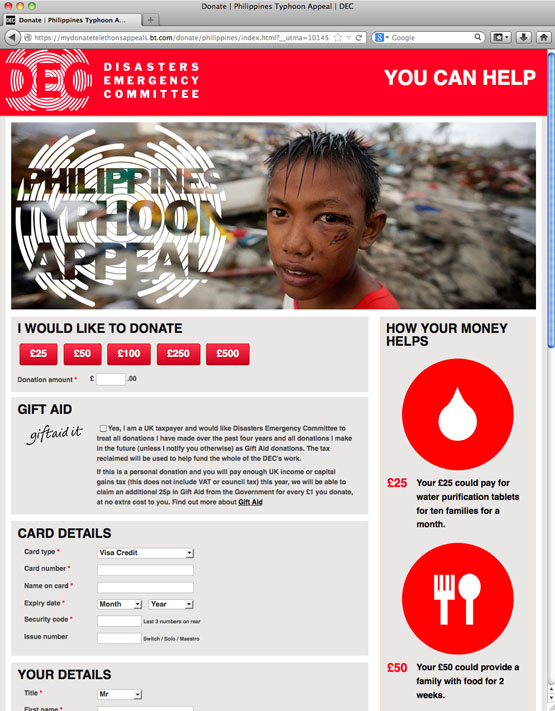 The principle, as first tried used on the Syria appeal which launched in March this year, is to create a clear link between the new DEC logo and each appeal roundel, so the two become intertwined.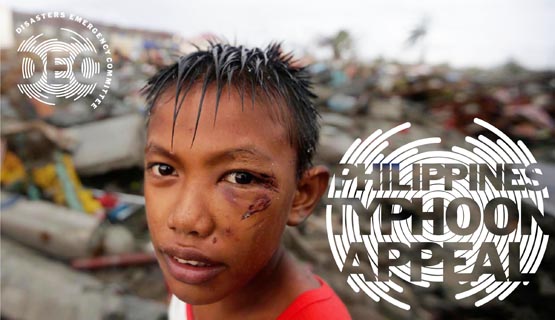 The Syria appeal (shown below) has itself raised £23 million.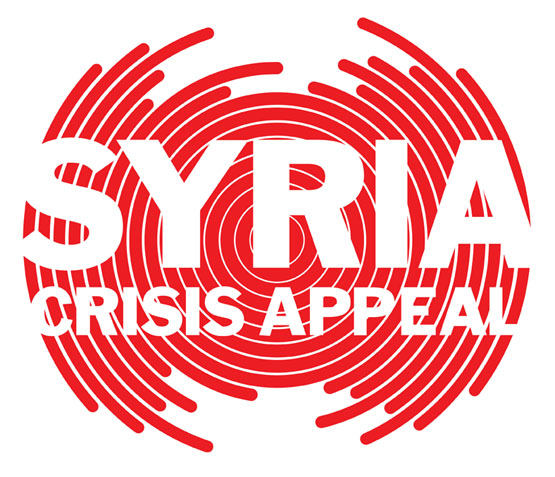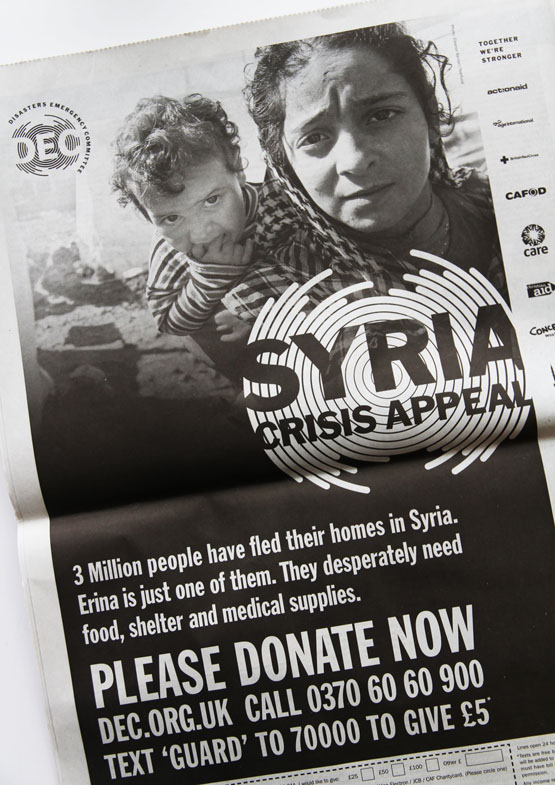 Below is the BBC appeal as broadcast in the UK Tuesday evening.
http://www.youtube.com/watch?v=PKDr8-Pc89k
The appeal itself raised £13 million in 24 hours (update: £68 million raised by Dec 2nd). If you'd like to donate, please go here.
There's more information on the overall identity change for the DEC here.