Developing the new Unicef UK brand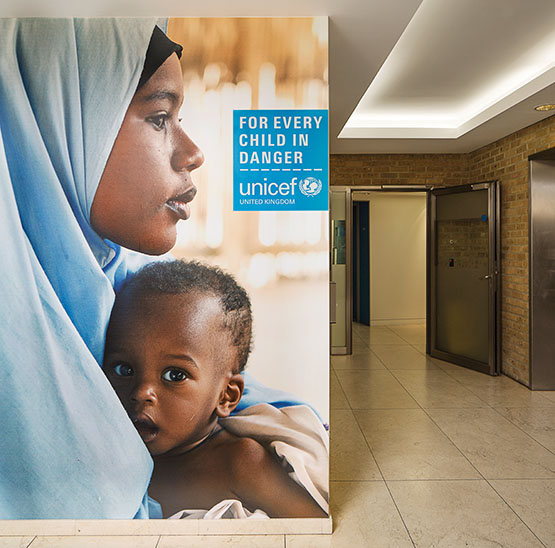 It's been 4 months or so since the launch of our new positioning and campaign for Unicef here in the UK. We thought we'd briefly review some of the key applications of the scheme as it starts to bed down.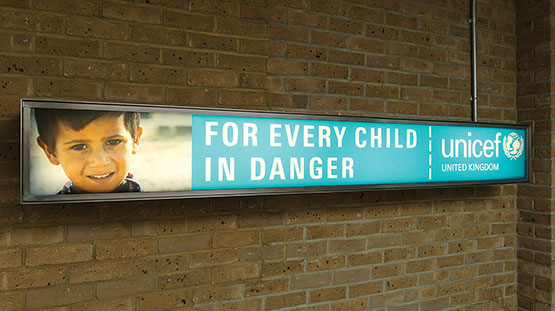 Visit the London office and you'll see quite a transformation, with the new branding permeating the public areas, boadrooms and corridors.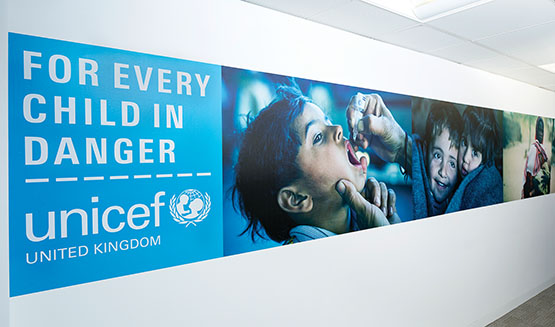 The downstairs meeting rooms are covered with vast walls of graphics and imagery, all reflecting the new 'for every child in danger' theme.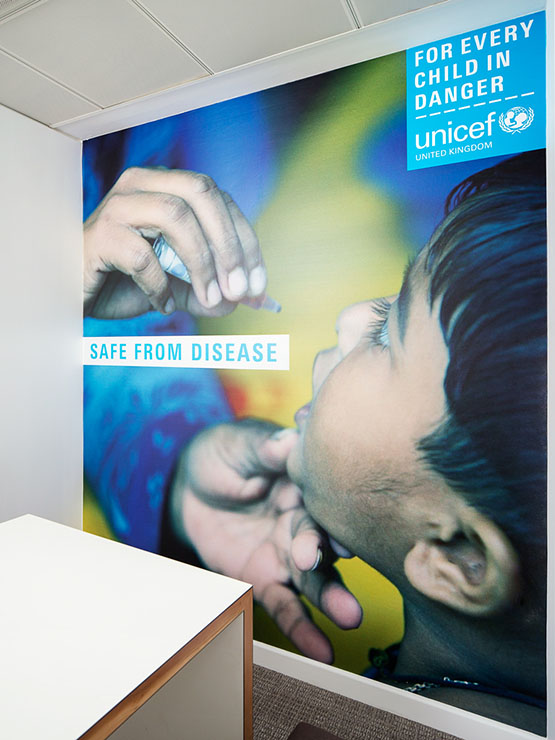 A slightly more public application of the new scheme was the new David Beckham Unicef Fund, which we covered here in more detail.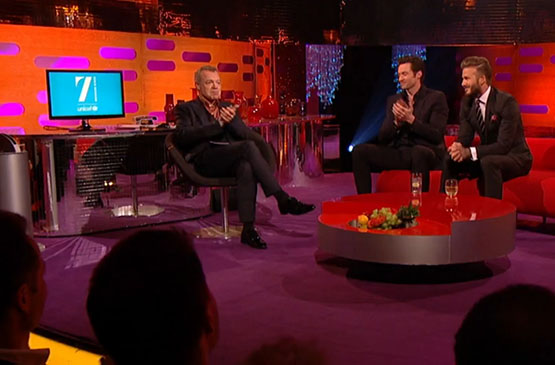 Beckham himself appeared on the Graham Norton Show a week or so ago to talk about the fund, and yes that is the first time we've had any graphics on the show (if you're reading from abroad, Norton's show has become the talk show to be on and that is Hugh Jackman on the sofa, minus his claws).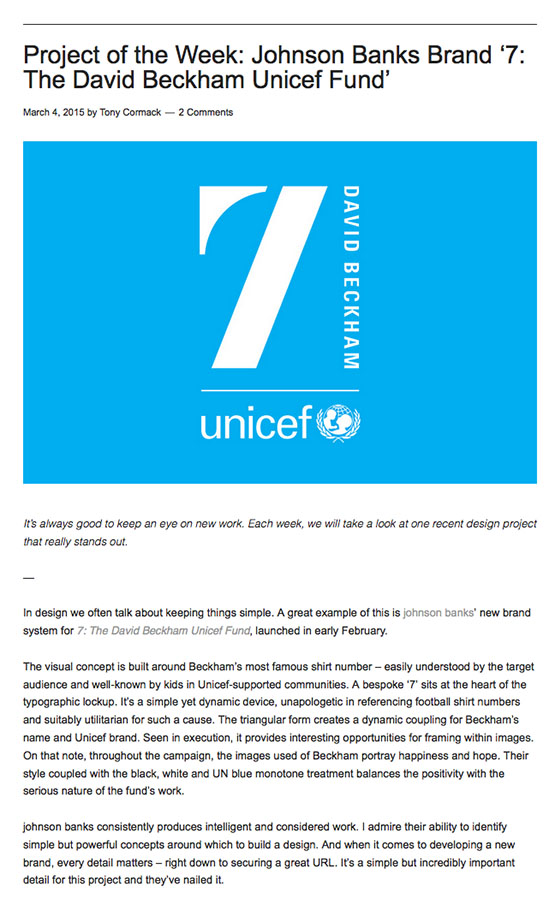 There's also a nice write-up here of the scheme.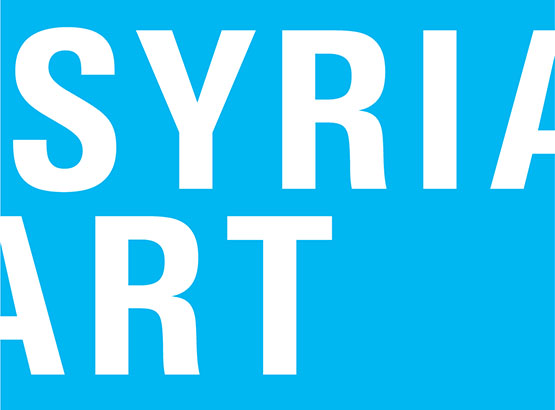 Just before Christmas saw the SyriArt exhibition and auction at Phillips here in London, featuring work from a whole host of contemporary artists including Anish Kapoor, Grayson Perry and Anthony Gormley. This raised over £750,000 in just one evening.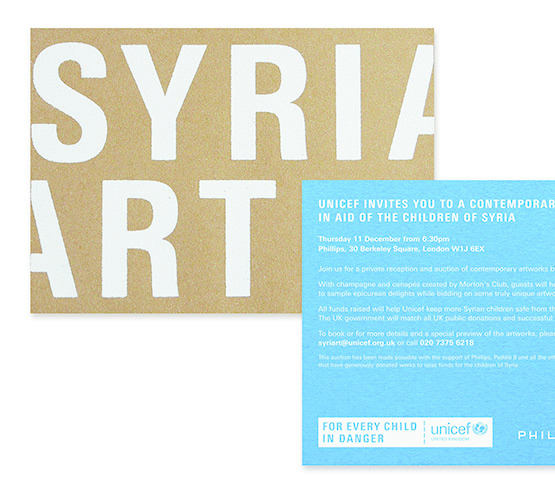 The logo and invite that we developed used sandpaper to echo the harsh conditions faced by Syrian children over this and the past four winters.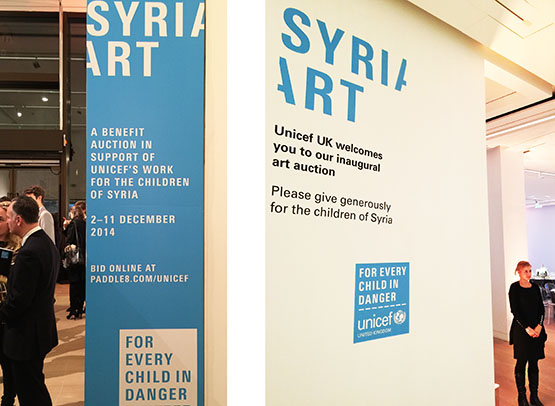 The graphic theme continued through into the interior graphics at the event itself, shown above.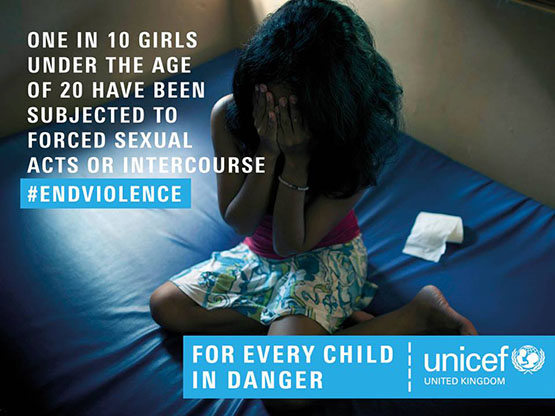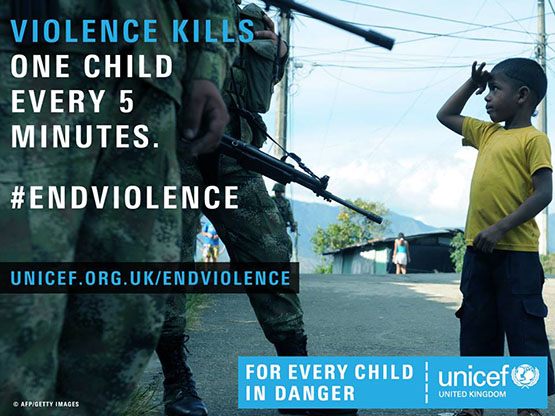 At a more practical level, here's how the scheme is applying itself out into social media and Facebook 'factographs'.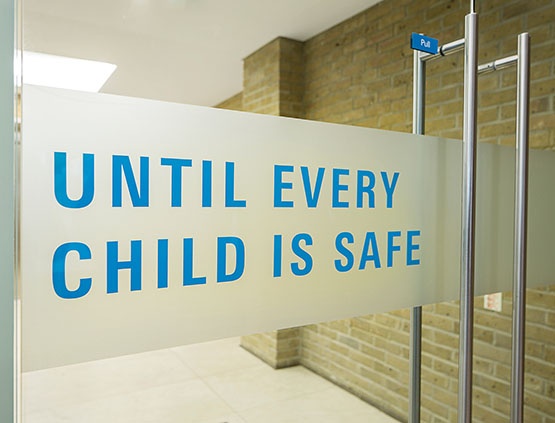 It seems to be panning out nicely - and the important part of this is that, yes, johnson banks designed many of the applications above but just as many were designed in-house by Unicef UK's design team and their team of designers, led by Christian Humphries.
Interiors photography by Matt Thompson