In Loving Memory Of 2016. Not.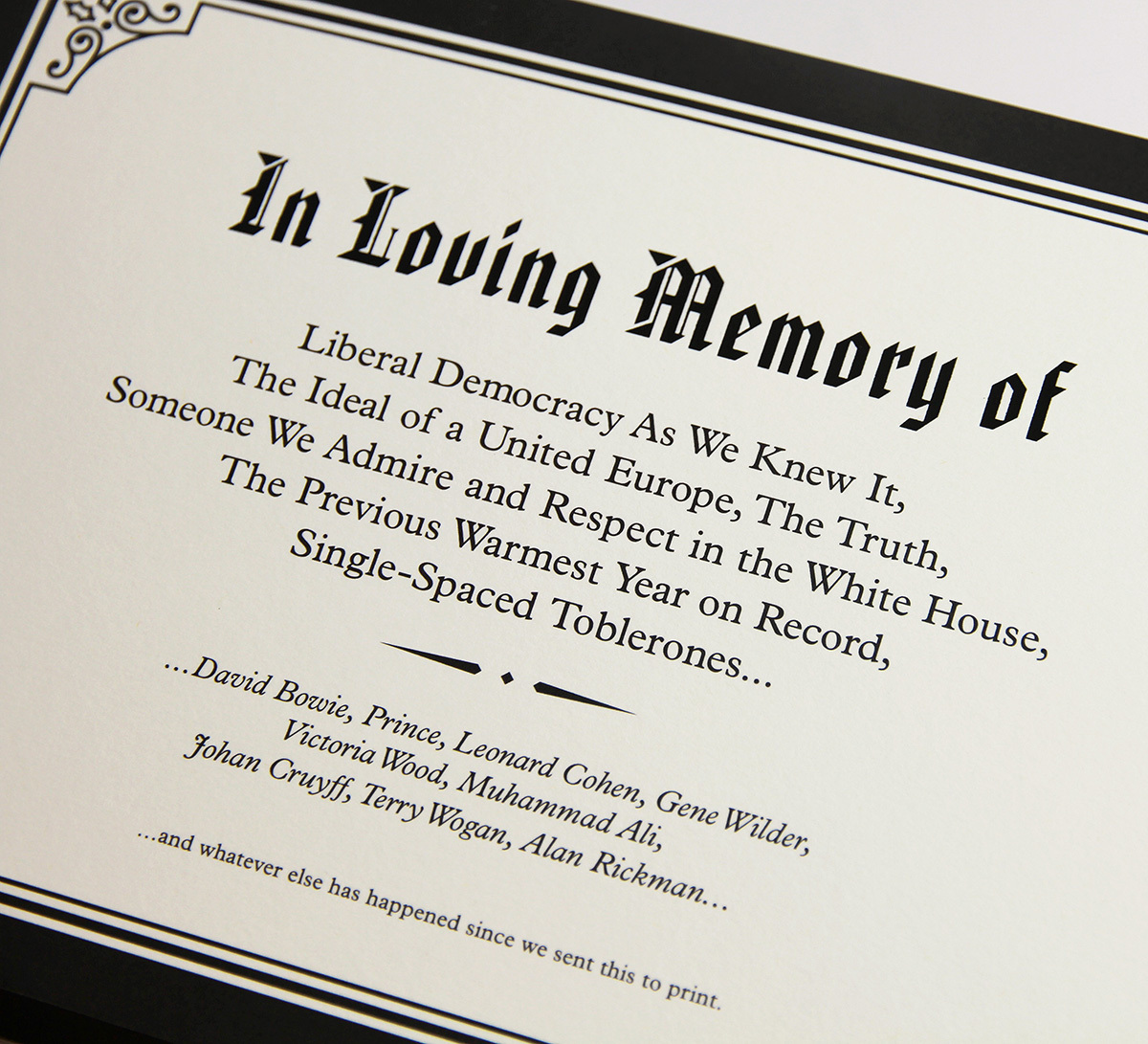 Designing the johnson banks Christmas Card has been especially difficult this year.
It has, let's face it, been an Annus Horribilis for most of us, unless you're an ardent alt-right American blogger, or a raging Brexiteer with little taste in music and no interest in the environment, culture, Democracy or Europe.
We'd been trying to come up with a suitable idea for this year's card and struggling somewhat as another catastrophe hit (economically or politically, or someone else died). Traditional Christmas gags just seemed a little out of place.
Then the idea came up to send a Funeral Announcement. For the year.
So, from tomorrow, copies of this are winging their way out to johnson banks friends and family scattered across the globe.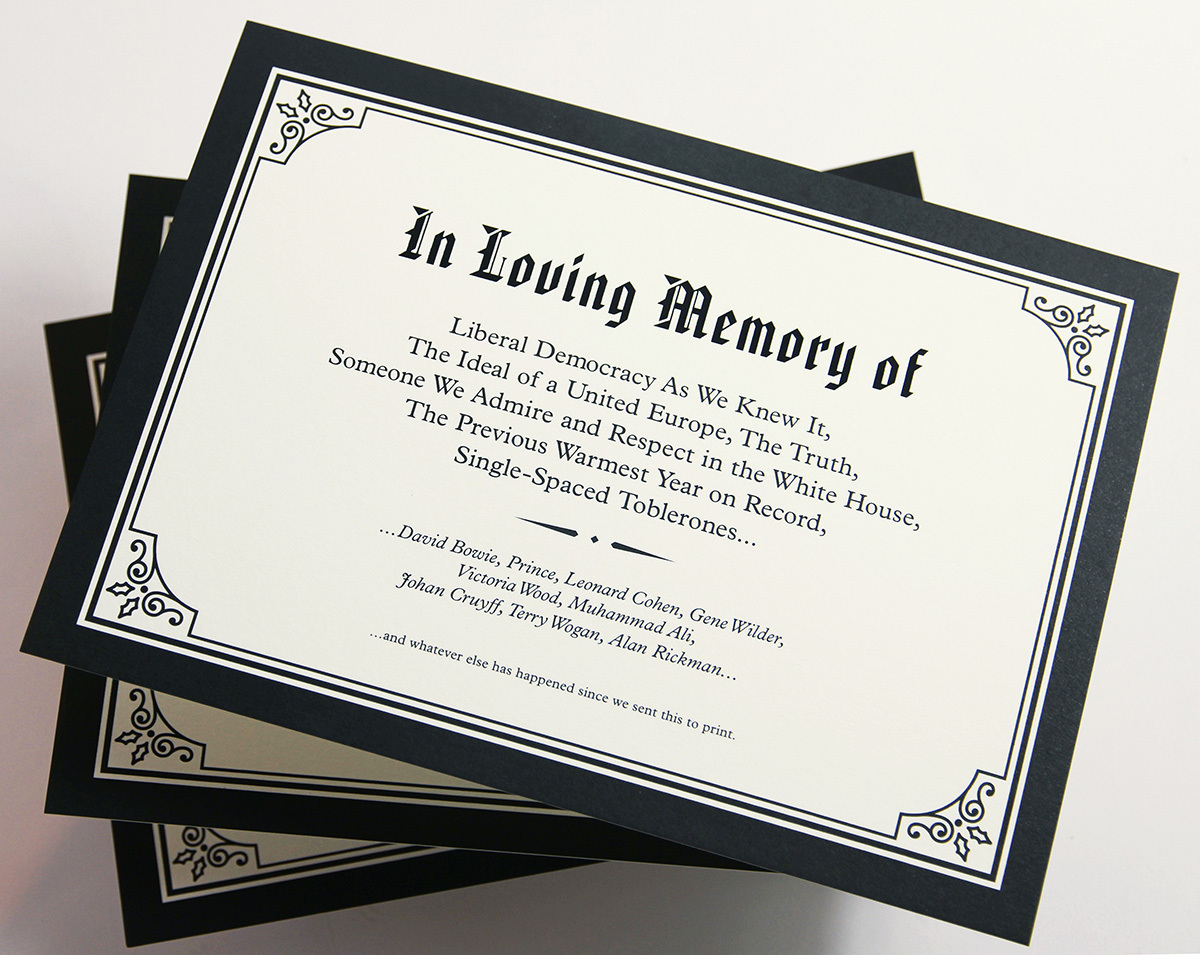 It captures how we feel about 2016, and in a suitably 'American Gothic' style.
In case you didn't know, we've been pursuing slightly, er, unconventional cards for some time. We've even had some of them exhibited at the Design Museum.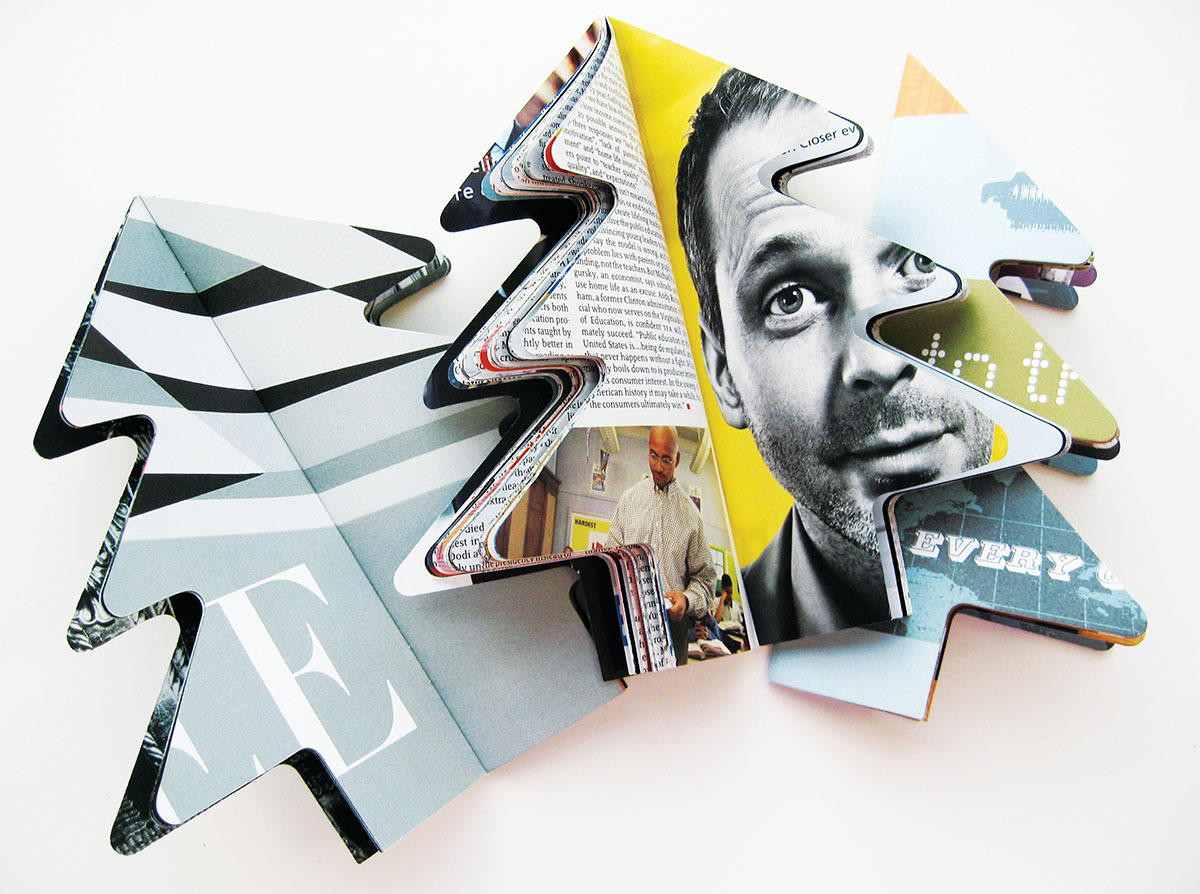 For three years, we sent a series of ram-punched cards in Christmassy shapes. This was the first in a series of three, punched out of magazines that had piled up around the office.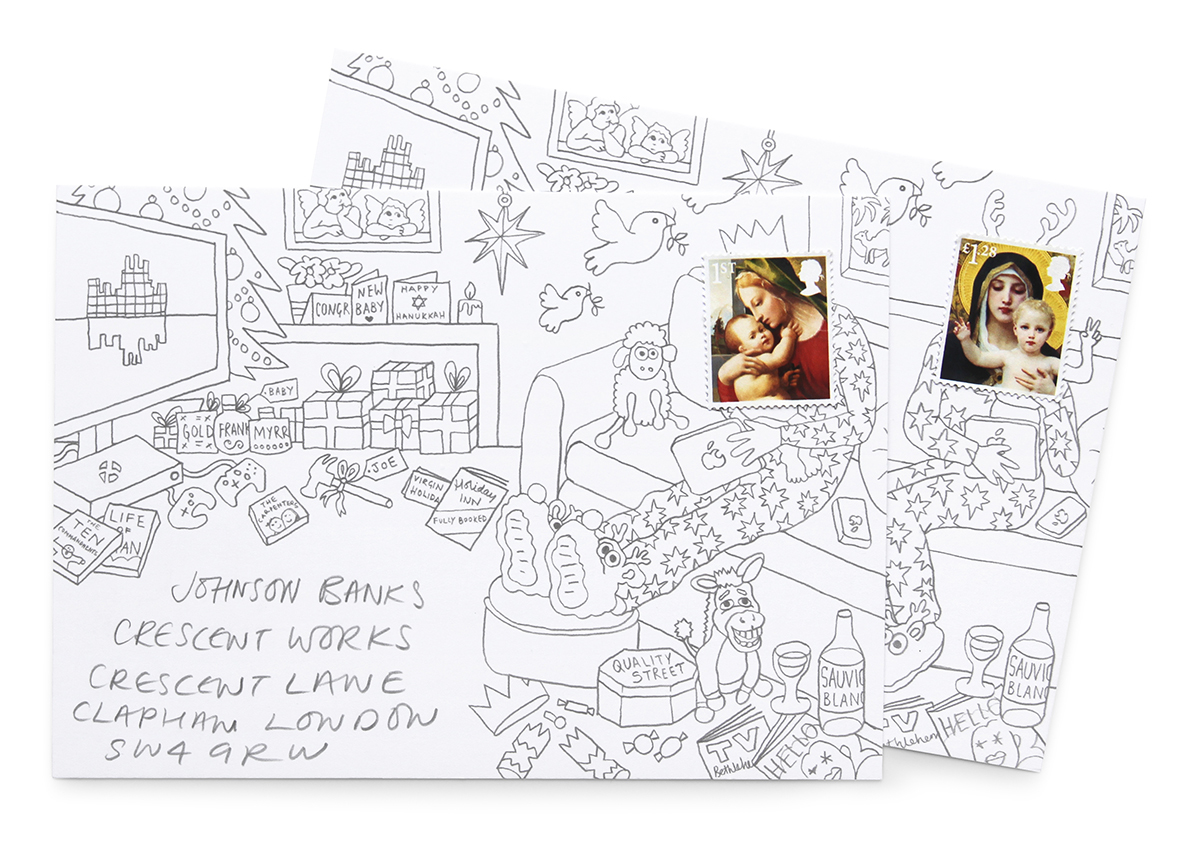 And the triptych that has now just ended began with this idea, where the Royal Mail Christmas stamps of each year were used to 'finish' a drawing. In the case of this one, from 2013, Mary and Jesus swere repositioned on the sofa, halfway through a bottle of Sauvignon Blanc, in a onesie, watching Downton.
If you're interested in more Christmas nonsense, there's an article here about previous offerings. And another looking at really old and ancient stuff.