johnson banks did this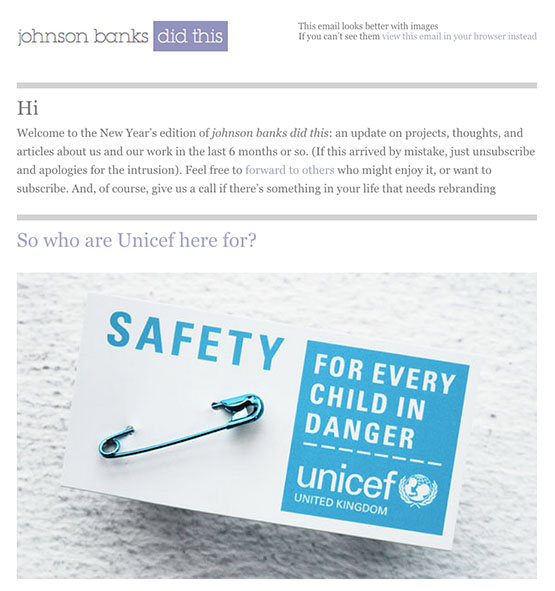 The new edition of our occasional newsletter, johnson banks did this, is just out, featuring five of our recent re-brands plus five interesting links.
If you're on the mailing list, you should have received it in the last 24 hours, if not you can see it here.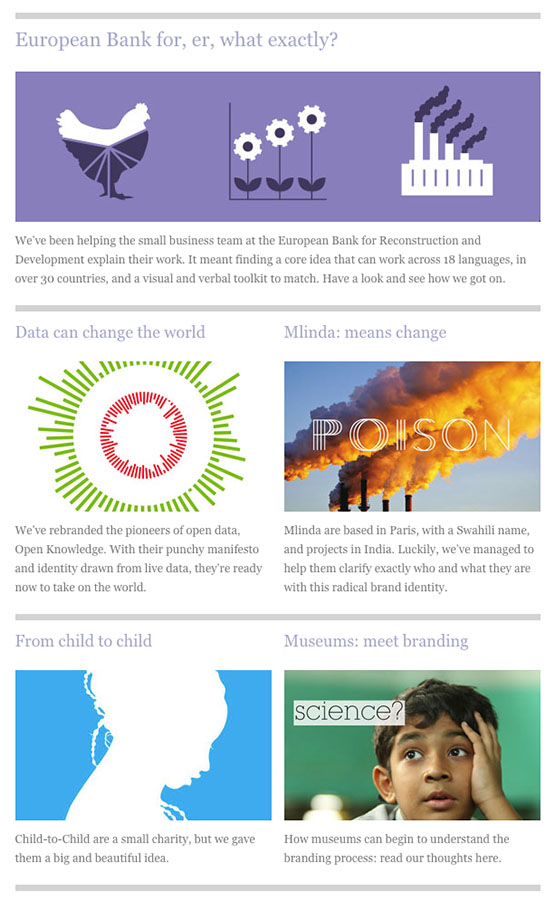 You can, of course, sign up for future newsletters here. If you thought you had signed-up and haven't seen it, well, maybe check your junk folder (much as it pains us to write that).
For future reference, if you add didthis@johnsonbanks.co.uk to your contacts/safe senders list it will get through every time.