johnson banks in California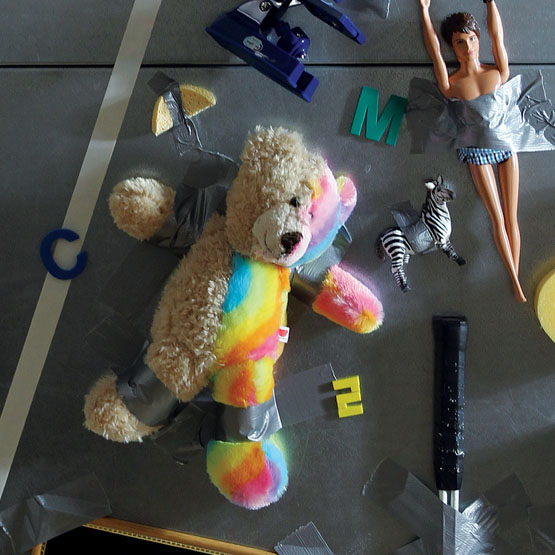 This Thursday evening (1st August), johnson banks' creative director Michael Johnson will be giving a talk at the world famous design school, Art Center College of Design, in Pasadena California.
The talk is on the theme of that commonly asked question,'where do all the ideas come from', and attempts to offer more than the usual platitudes about 'going to lots of exhibitions' or 'reading lots of books on design', etc etc.
The poster (below) and some of the divider slides for the talk give some little hints about the content of the talk...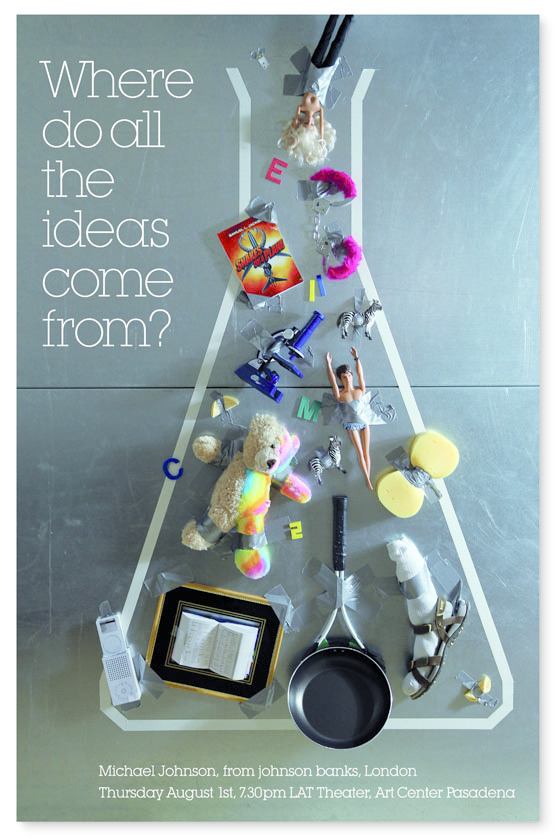 This is the poster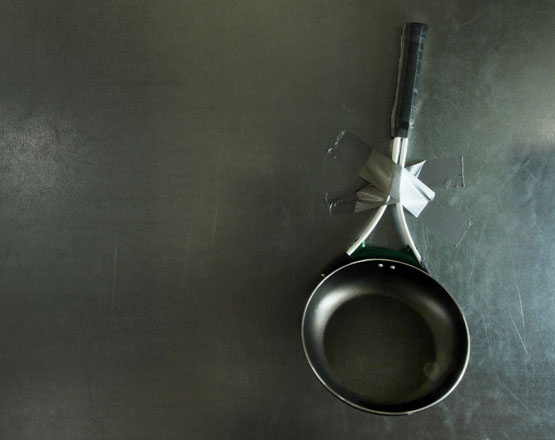 One of the discussion points: taking disparate ideas and then combining them.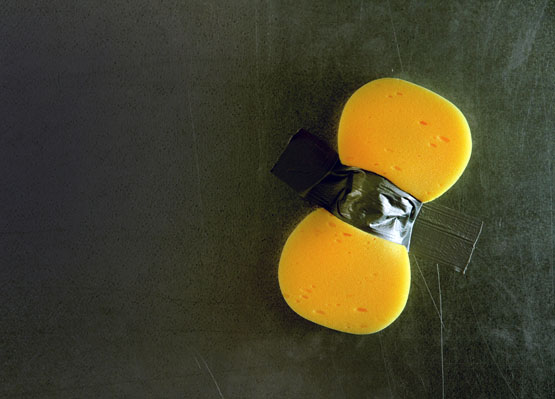 Or, the 'sponge' theory.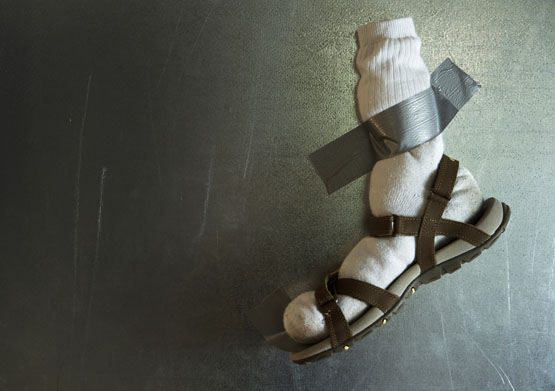 Starting wrong.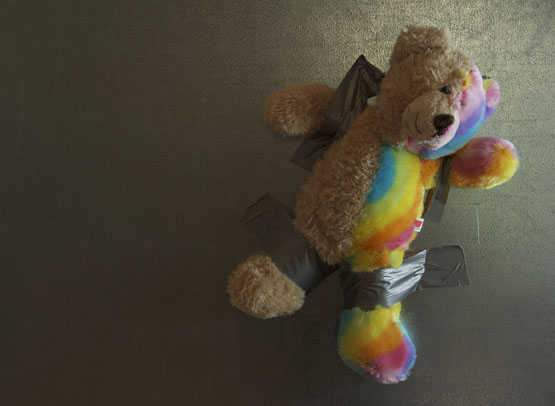 And, when 1+1=3.
The talk is this Thursday, 1st August, LAT Theater, Art Center College of Design, Hillside Campus, 1700 Lida Street, Pasadena, Ca 91103