Kew Gardens summer campaign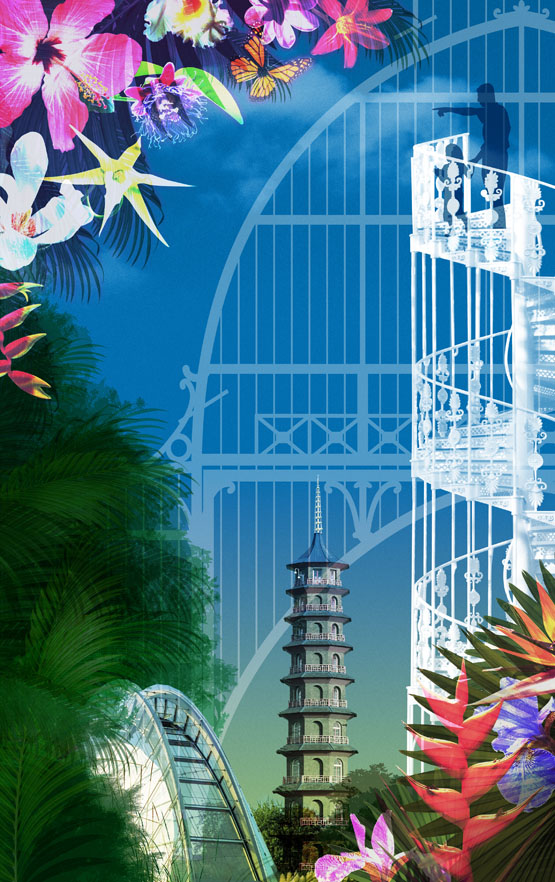 We've recently started working with the Royal Botanical Gardens in Kew.
Here's a summer project we've been developing for them that is running now in London. It's a poster campaign targeting international visitors who might want to escape from the city for a day (Kew is only 30 minutes on the Underground from the centre of the city).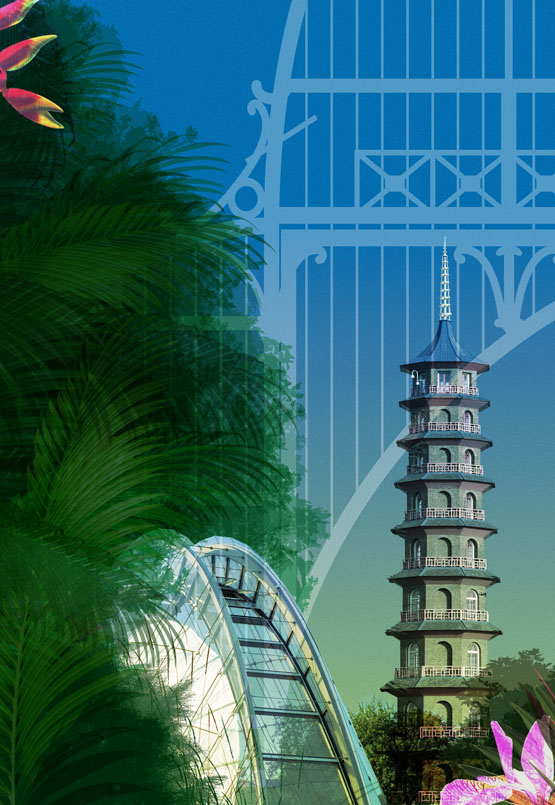 The image is based on the multitude of things on offer and on display, from Pagodas to glasshouses to amazing trees, foliage and flowers.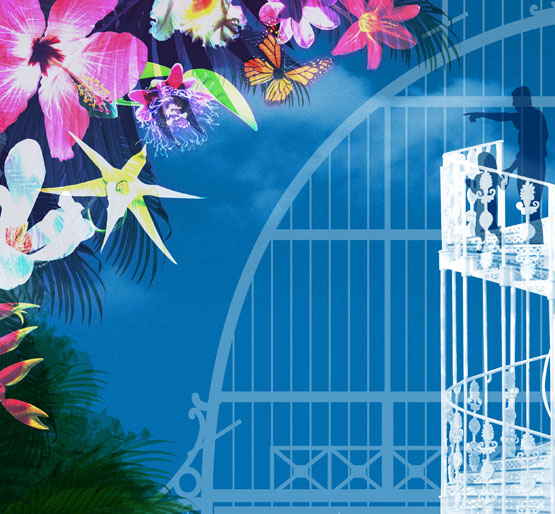 The centrepiece of the image is one of the spiral staircases in the world-famous Palm House.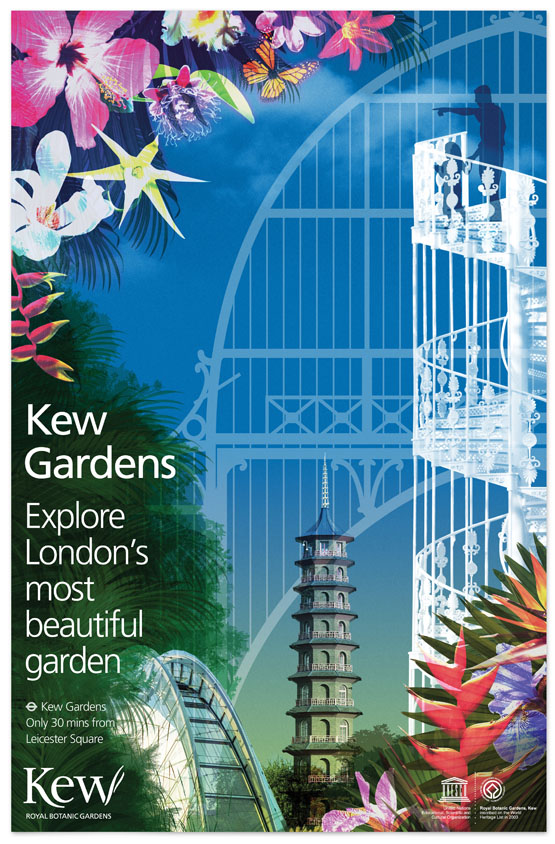 Here's the main 'cross-track' poster, and in-situ at Angel station below.