London Universities International Partnership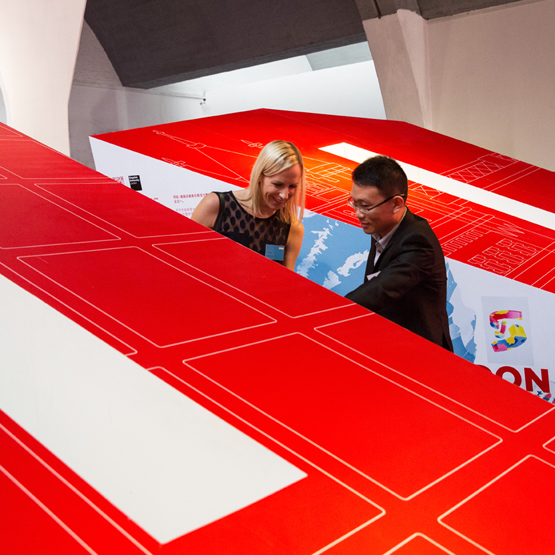 We've just finished a project in China for the London Universities International Partnership, which is is a group of 15 London universities working to promote the city as the best place in the world to study.
Whilst Chinese students are often choosing the UK to study at undergraduate or postgraduate level, the proportion choosing London is quite low. So our brief was to design a temporary exhibition promoting the London colleges and the city itself, to be used in the Yang Gallery in Beijing and featuring a curated sample of the Universities' projects.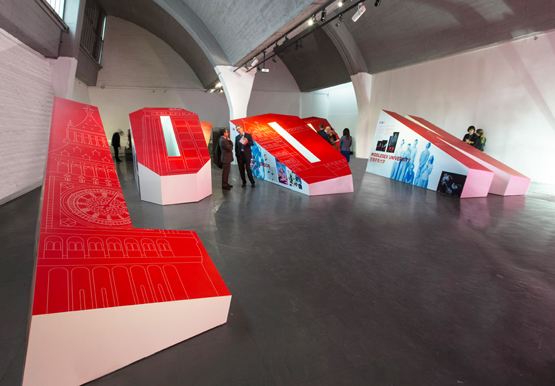 The idea for the exhibition is pretty simple - it spells #LONDON# in massive freestanding, anamorphically stretched letters. The fronts of the letters feature drawings of London landmarks, and the letter sides are dedicated to the Universities.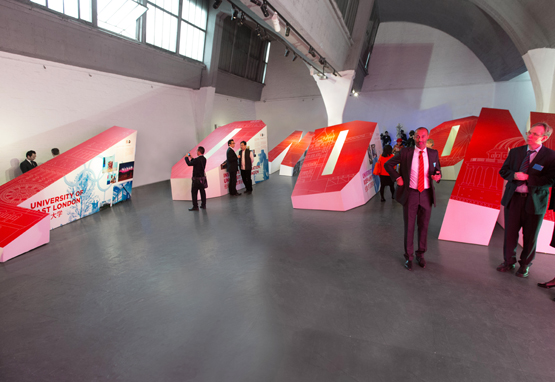 To add to the visual effect, the letters themselves twist and turn, creating an unusual typographic landscape.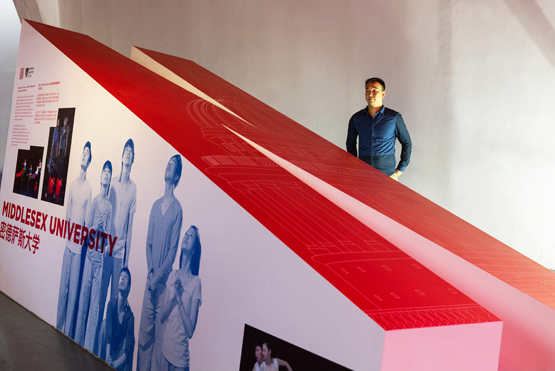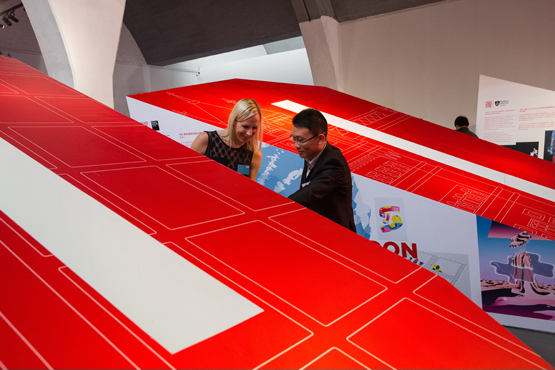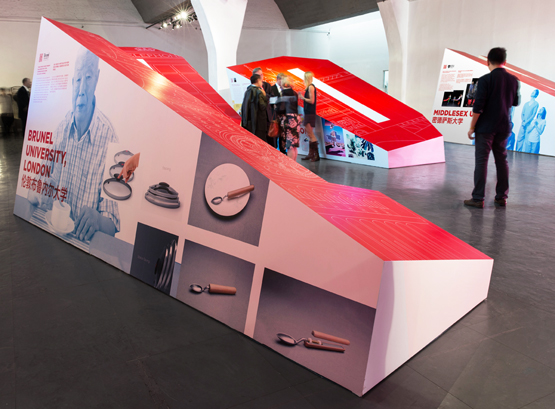 In case you're wondering, the double hashtag in the #LONDON# title is based on the hashtag system used by Weibo, China's microblogging twitter equivalent, and all the information is bilingual.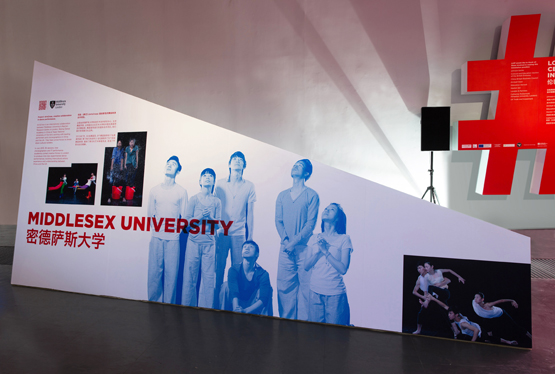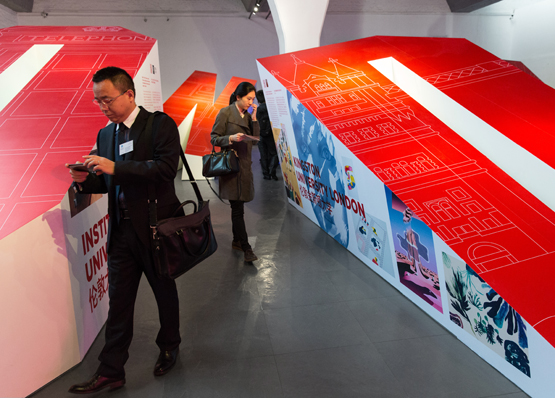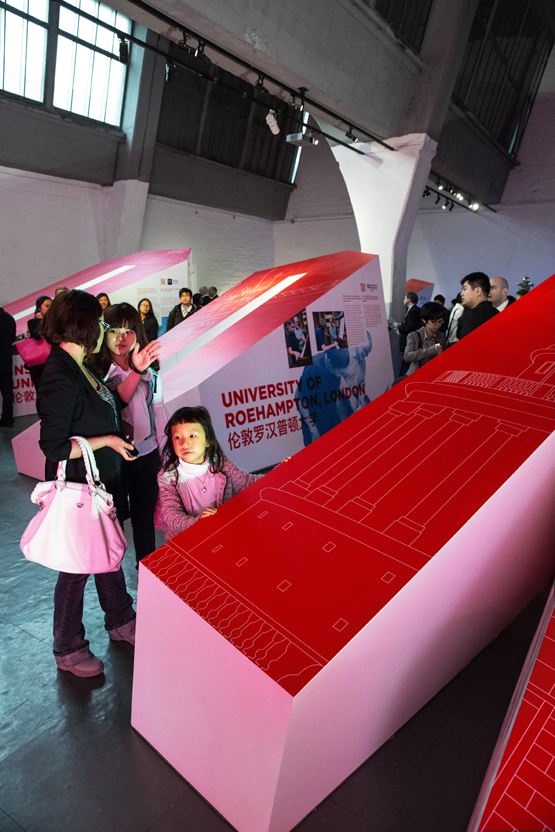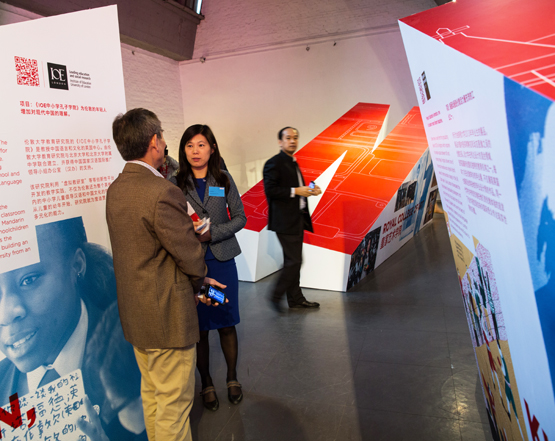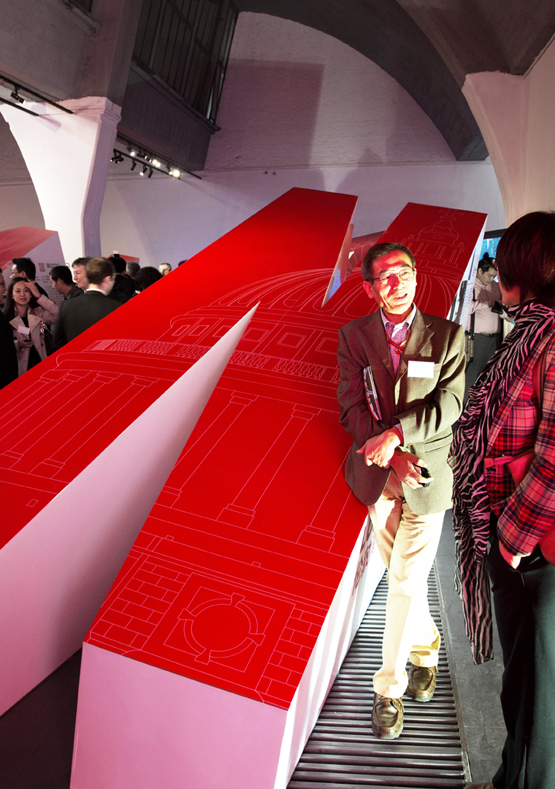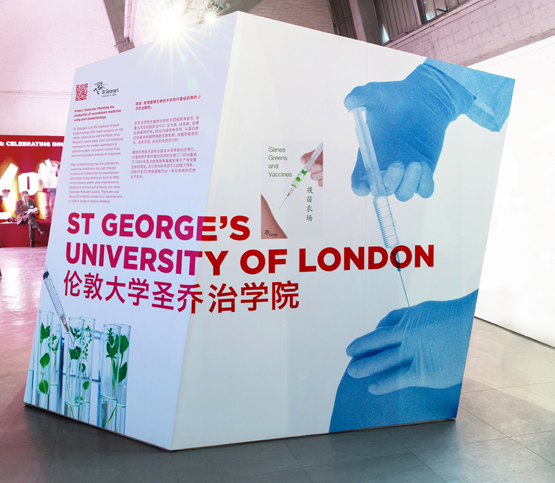 Here's a view of one of the backs of the letters showing the effect of the skew.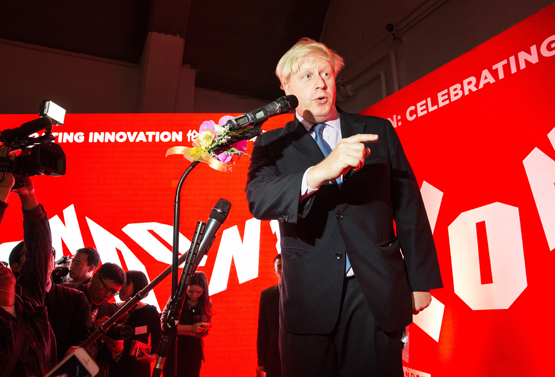 And, yes, you-know-who did arrive at the weekend launch, armed with a Barclays Bike.
There's more information on the London Universities University Partnership here
Project credits:
Client: London Universities University Partnership
Design concept and graphic design: johnson banks
Exhibition and structural design: Drinkall Dean
Curator: Catherine McDermott, Kingston University
Our huge thanks to the Cultural and Education Section of the British Embassy in Beijing, especially to Jazreel, Qi Qi and Zenki for their help on the ground and with the production.
Follow johnson banks on twitter @johnsonbanks, on Facebook or sign-up for our newsletter here