Mlinda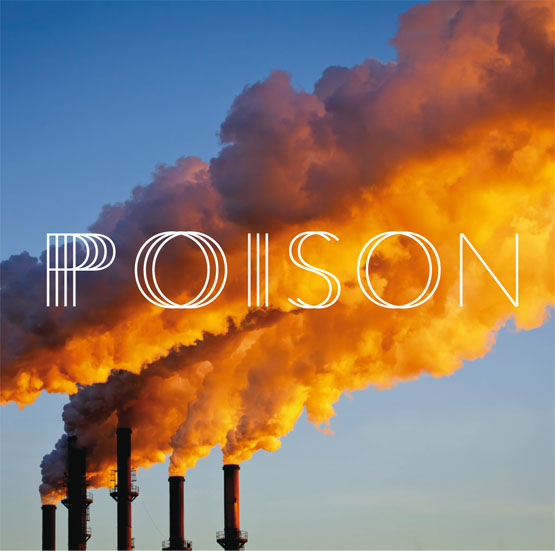 We've been working for two years for a new environmental foundation in Paris called Mlinda*. They are an unusual organisation, currently quite small but with seriously big ambitions: to change the way we produce and consume.
Here's a brief synopsis of the core narrative that we've developed together:
The earth's resources are being depleted faster than the earth can regenerate them.
What we consume and how we produce it is endangering our planet. People either seem to know and not do anything about it, or do not realise what is really happening.
The greatest opportunity for change is at two levels: changing consumption by transforming individual behaviour and rethinking production through systemic change in companies and institutions.
We have to find ways to alter these patterns of behaviour that are taken for granted, yet are destroying our ability to survive as a species.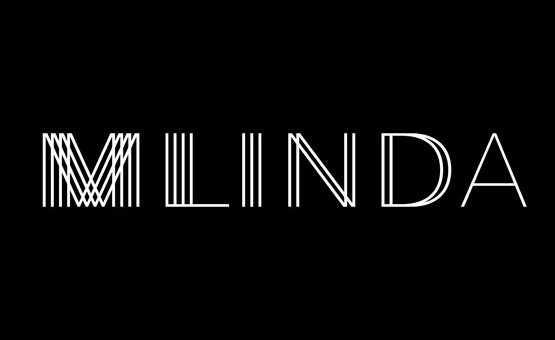 In terms of visual identity, we've developed an unusual approach to their name that illustrates 'reduction': their logotype gradually contracts from a series of repeated characters, down to one.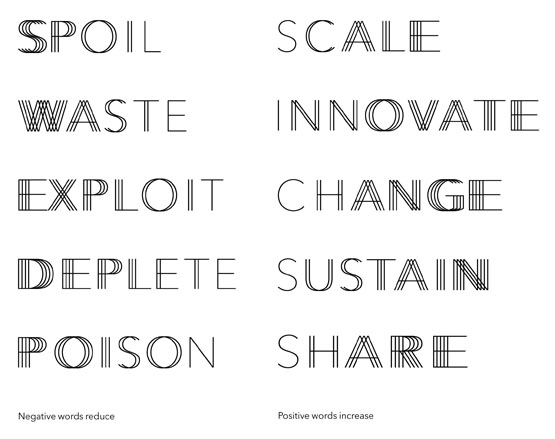 Building on this key property, we're developing a growing toolkit of words that can be used both negatively (ie 'exploit' or 'poison') or positively ('innovate' and 'sustain').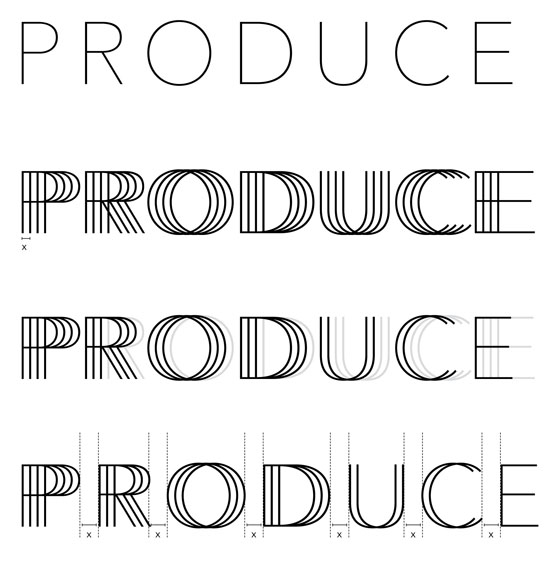 And we're developing guidelines to help the organisation do this for themselves in the future.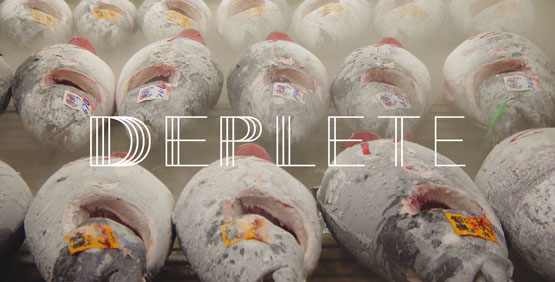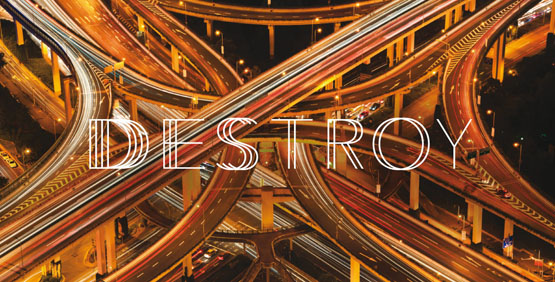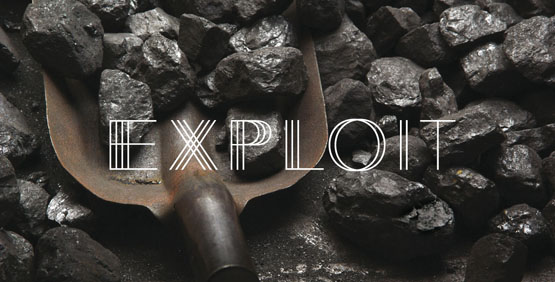 In parallel there's an image bank of both positive and negative imagery that can be combined with the words.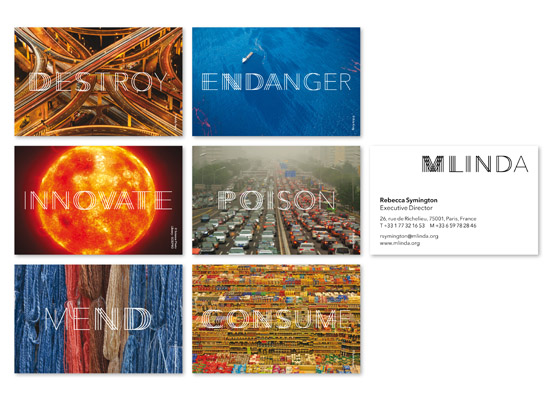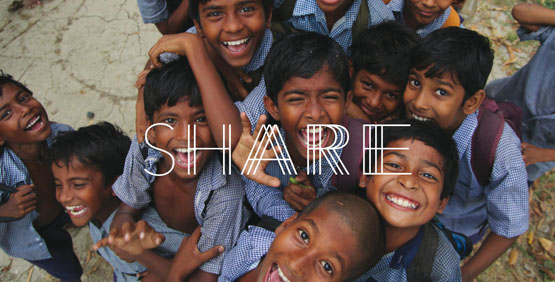 This all comes together in their fully responsive website, grabs from which are shown here...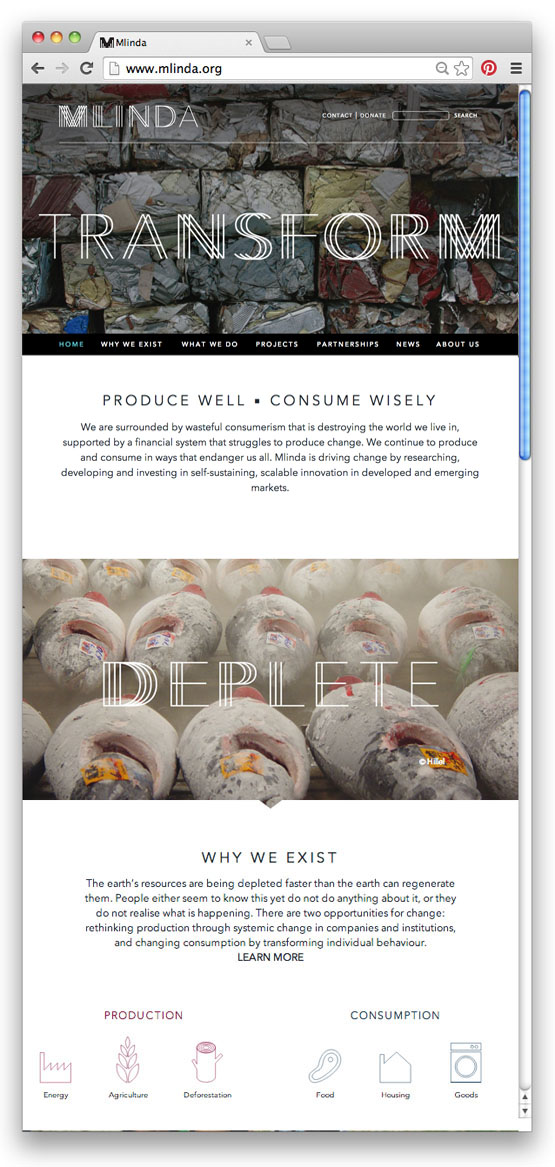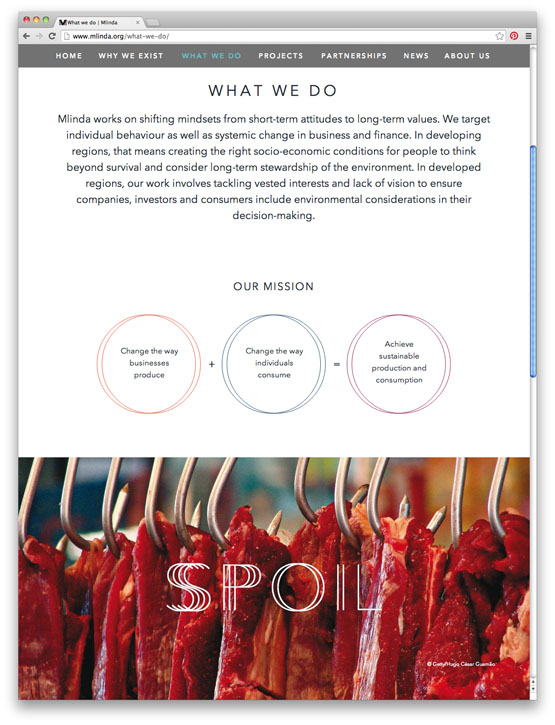 ...which also draws on a pictogrammic and illustrative style that follows the approach of the logo.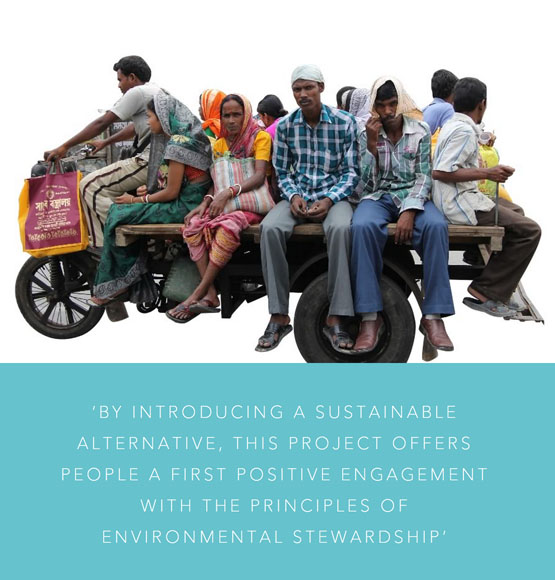 It's early days for Mlinda – their main projects so far concern rural electrification and transportation projects in India, but a new project has also started in Paris that will create an ethical investment portfolio.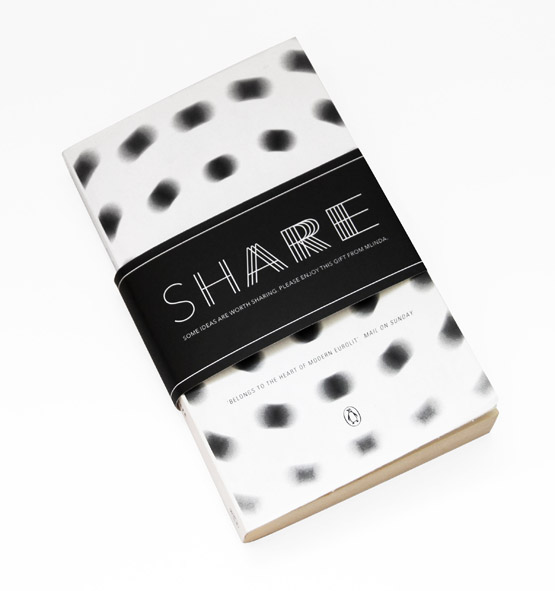 There's also a plan to give out second-hand books to friends and opinion formers - books that have had a big impact on the team in Paris and the kind of knowledge they'd like to share.
We'll update when we have a few more things to show.
*In case you're wondering, Mlinda means 'custodian' in Swahili, and is pronounced 'muh-linda'.
Credits Brand narrative and design: johnson banks Additional copywriting: Nick Asbury Website build: Chris Knox at noveltouch
Follow johnson banks on twitter @johnsonbanks, on Facebook or sign-up for our newsletter here