Number One with a flurry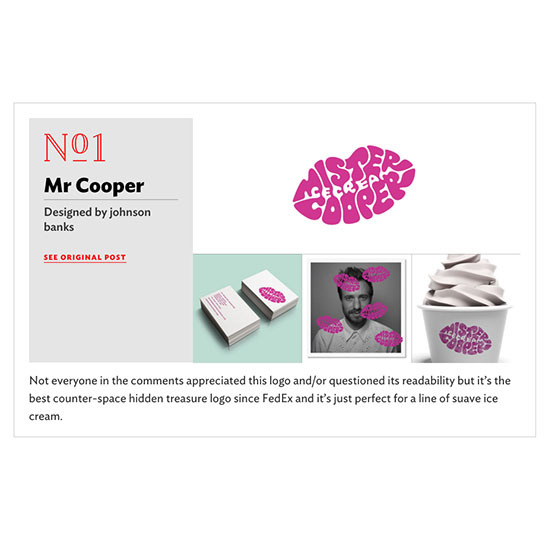 We're just catching up with the various bloggage over the Xmas break and were nicely surprised to see our identity for Mr Cooper Ice Cream featured at the Number One spot in Brand New's round-up of the best and worst identities of 2015.
This began as a kind of annual review of best and worst and has now expanded into a 6-part set - we'll let you explore. Anyway, nice start to the year and Happy New Year to all.
Our original post on the project is here, and the original Brand New post discussing it (at great length, if you read the comments) is here.