Our 2013 Christmas Card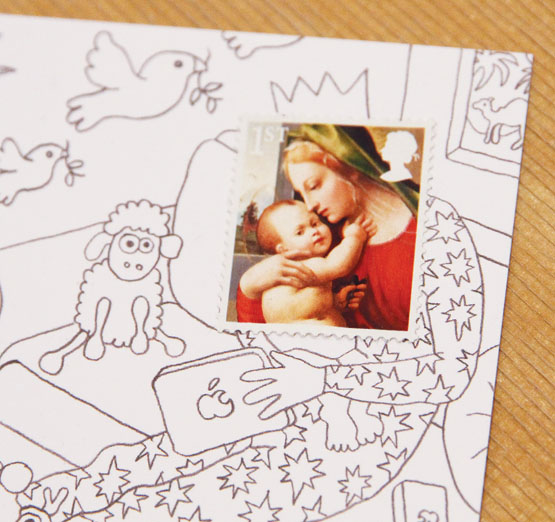 Several people have been in touch about this year's johnson banks Xmas card, so here's a brief post on this year's offering.
After many years of hugely over the top offerings or ram punched magazines we've drastically scaled things down for the last few years. But it's still nice to send a note out to friends and clients at this time of the year.
We'd been planning this idea for some time, but it depends entirely on the design of the Christmas stamps themselves - the idea is to extend the image across a card and use the stamp as the only splash of colour.
The design itself is a drastic re-imagining of the idyllic seasonal scene, just ever-so-slightly updated to the present day.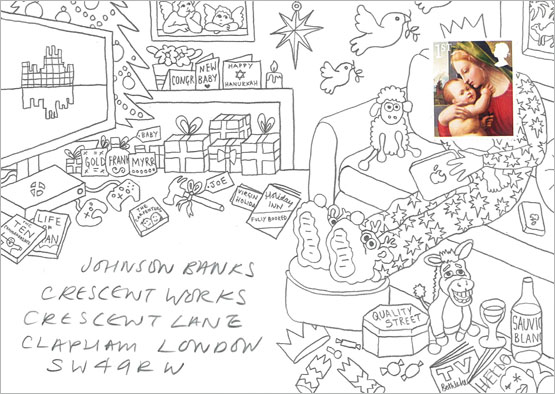 As long as the stamp and the address are on the same side of a card, then they should get there successfully. (Should. Last year's card took months to get to China).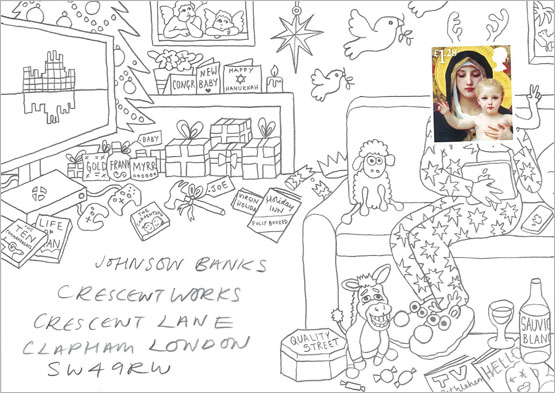 This is the international version, adapted for the pricier stamp. And below a few details.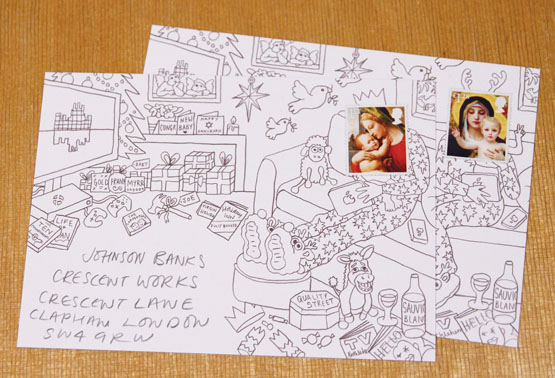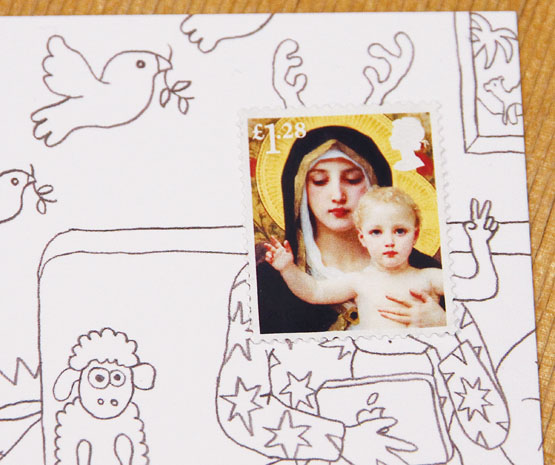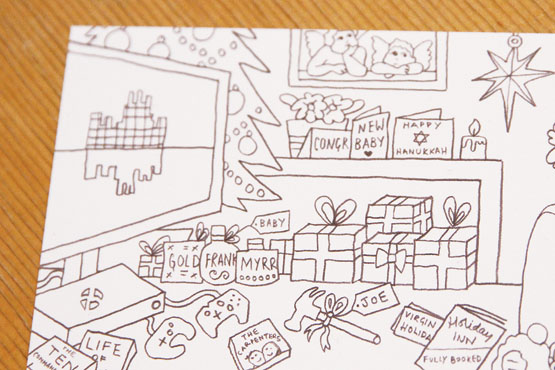 Interesting fact: this is the cheapest Xmas card we've ever done. Spent more on stamps than printing the cards. Now that's austerity for you...