Research kills cancer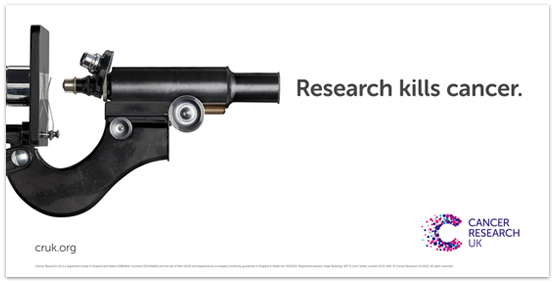 Last year johnson banks was asked by ad agency AMV/BBDO to collaborate on some art direction and poster thoughts to communicate Cancer Research UK's new positioning and identity.
The charity is taking a much more proactive approach to how the general public can help in the fight against cancer. They are using new phrasing and language to back this up – such as 'help beat cancer sooner' and 'research kills cancer'.
One of the ideas that came through this tranche of work is just appearing in public – a landscape format poster using a microscope that doubles as a gun.
The poster is shown above, and appears on poster sites such as this one, below, in Westfield, Shepherd's Bush.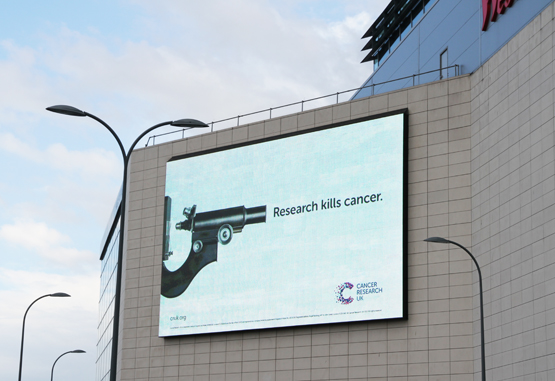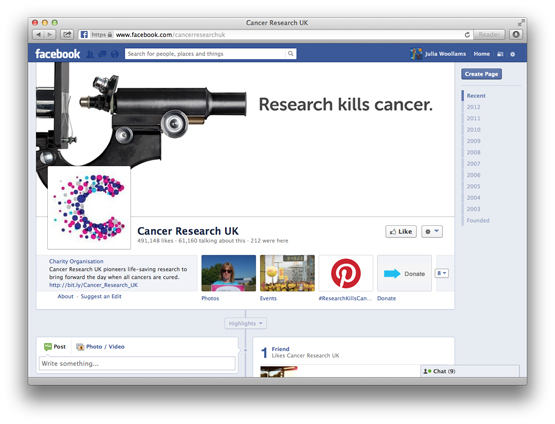 .
Credits:
Advertising agency: AMV/BBDO
Concept design: johnson banks