The Family Building Society
Late last year we finished the branding for a new building society here in the UK (which is like a 'mutual' in the USA). We're starting to see the scheme coming together now, so it's time to share it more publicly.
The idea for the Family Building Society brand stemmed from a 'gap' they have spotted in the building society market – for lending and mortgages centred specifically around families.
Apparently, a lot of 'inter-generational giving' is happening where grandparents lend money for deposits on flats, children get help from parents to finance first mortgages, etc. Up until now this has happened in an ad-hoc way as members of families lend each other money between themselves: fine when everyone is talking over the dinner table, but messy when the 'repayments' go overdue and accusations start to fly. So The Family Building Society has been set up to fill exactly this gap.
Our task was to create a unique visual identity and positioning to match this interesting brand idea.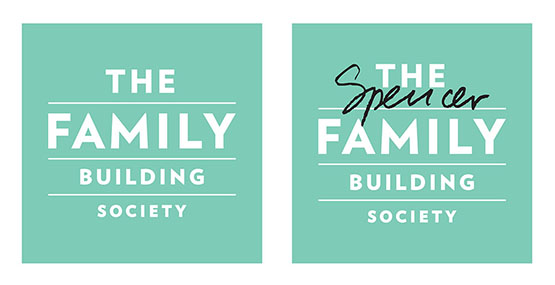 The chosen solution allows the building society to customise its own logo to each of its customers by overprinting their customer names, so what was a generic 'offer' becomes specific to each particular family, even down to their own version of the logo.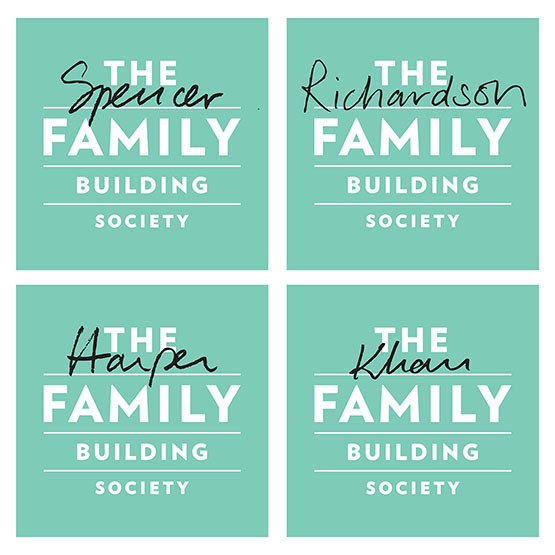 This is a very unusual idea, and gathered much debate at the concept stage. After testing on certain key elements (offer letters, direct mail, etc) it became clear that the idea could actually be delivered. Simply by amending the 'field' in the letterhead file, we can overprint customers' names over the logo in letters, for example.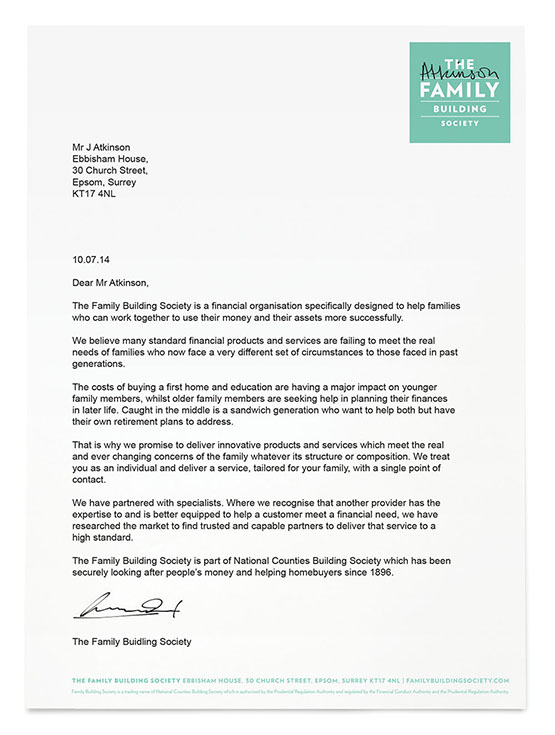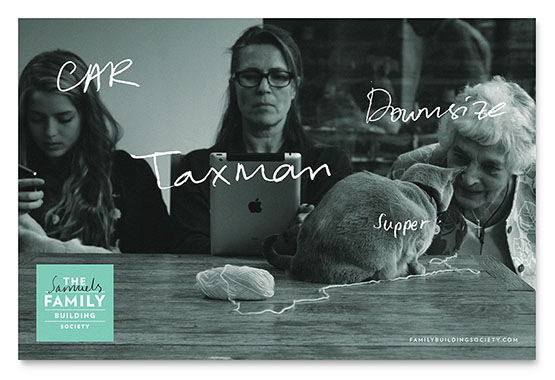 We've also established clear photographic guidelines for the society's applications, and introduced ways for the featured customers' handwriting to be used in the printed items.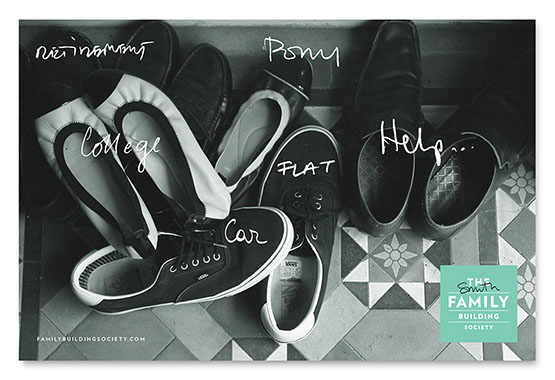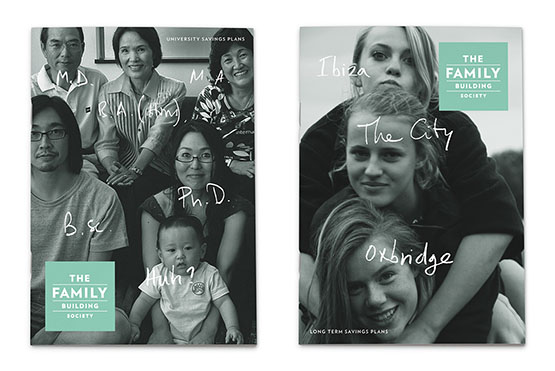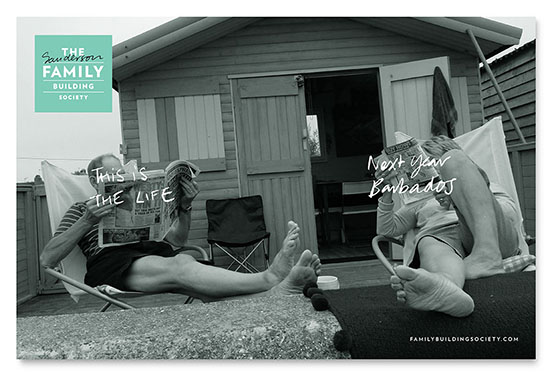 The brand is only a few months old, so it will be interesting to see how it beds down - we'll post development pictures of the next stages soon.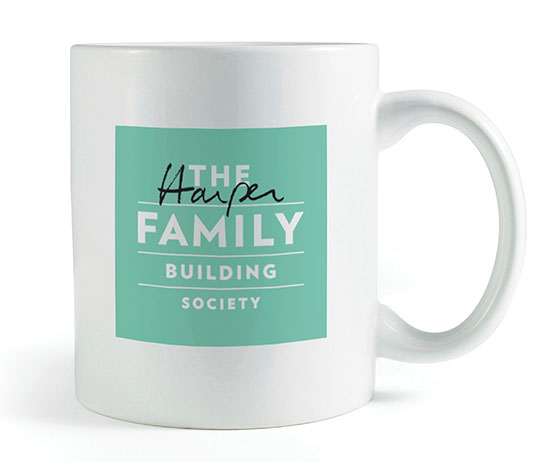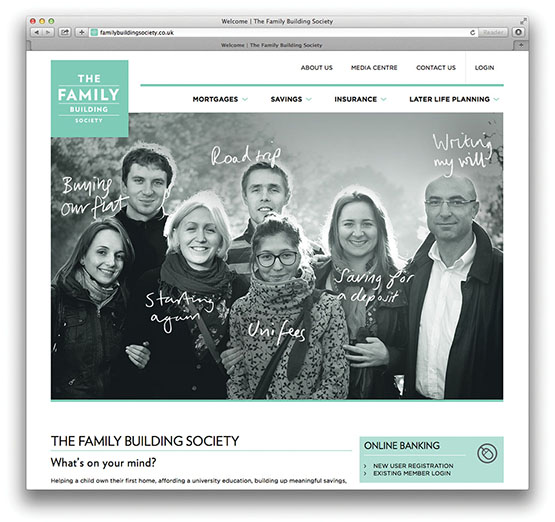 Credits
Design: johnson banks
Strategic consultants: Lucian Camp, Ritchie MacDonald
Follow johnson banks on twitter @johnsonbanks, on Facebook or sign-up for our newsletter here