This year's image for Brighton Festival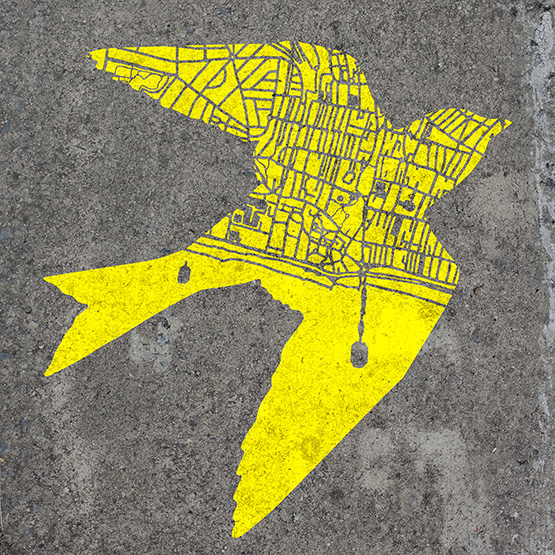 This week we attended the programme launch of the 49th Brighton Festival. We've just finished creating this year's campaign for guest director, author, Ali Smith and the team at Brighton Festival.
This builds on our rebrand of Brighton Dome and Brighton Festival in 2013, and last year's 'black sheep' for guest director Hofesh Shechter.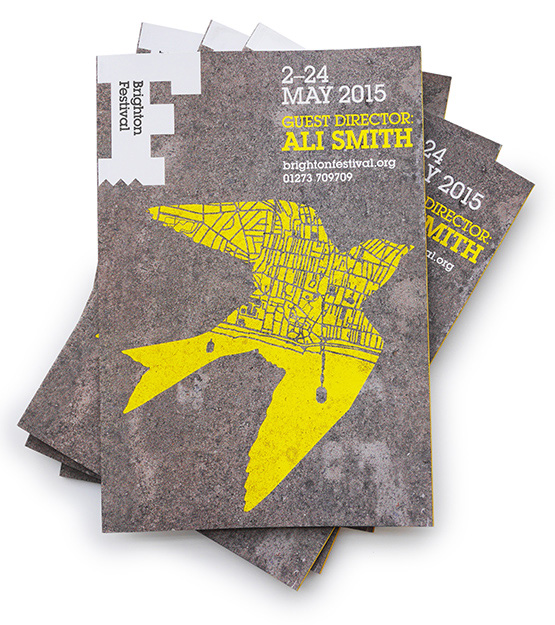 This year's image was inspired by Ali Smith's words and thoughts on her themes for the festival. She says 'Imagine the world seen from the eye of a bird', and talks specifically about swifts as they migrate to the UK in May'. We thought this fitted perfectly with the time of year the festival takes place.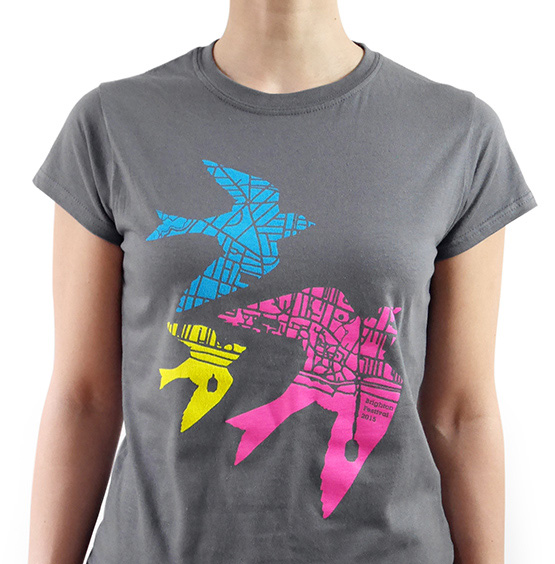 johnson banks' designer Julia Woollams, who developed this year's theme, explains more about the concept behind the bird image:
'We felt swifts were a great analogy for the artists coming together from all over the world to perform at the festival. So we imagined how Brighton could look from a swift's perspective. As it flies overhead it casts an oxymoron yellow shadow of the city itself on the ground.
'The swift graphic is designed with flexibility in mind, to fly over various parts of Brighton from the sea, to its parks, to the lanes and streets.'
'For the principal image, we enjoyed the harsh contrast of the swift's vibrant colour against the stark concrete street, perhaps symbolising the diversity of the festival itself.'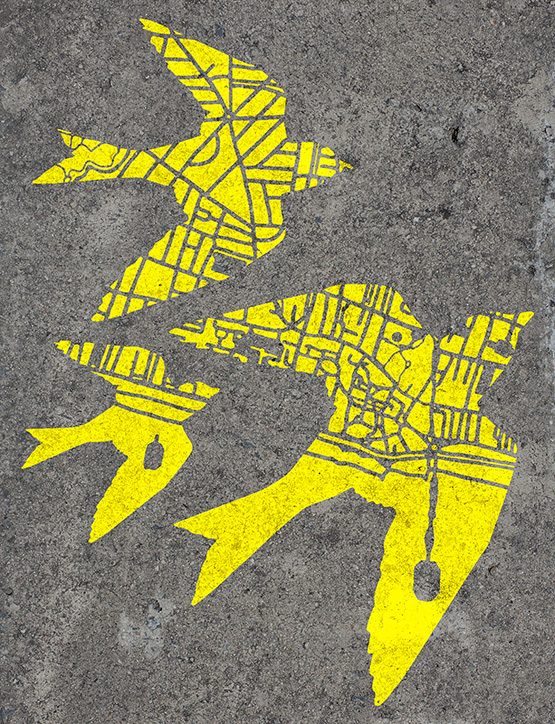 There are over 150 arts events which will take place at the festival in May this year. You can find out more on the festival website, and more images follow of the scheme at work.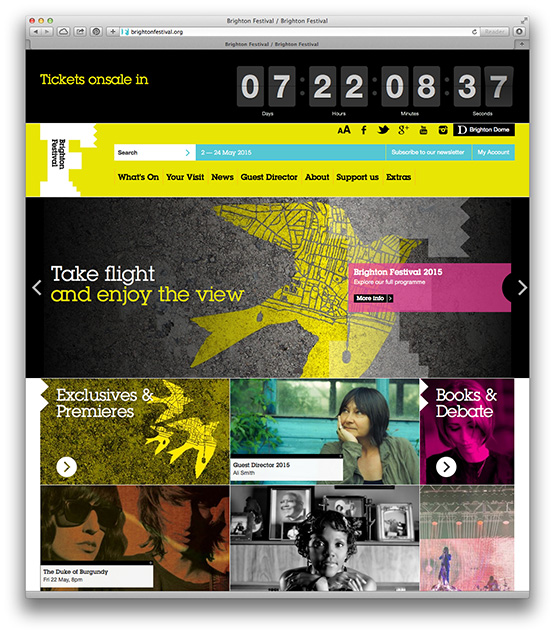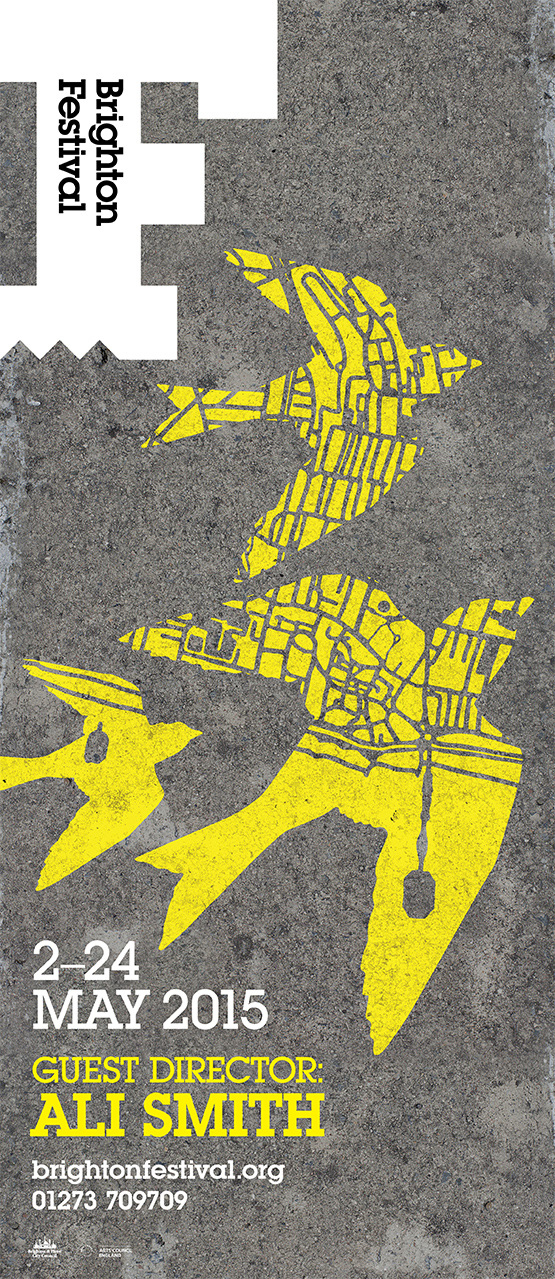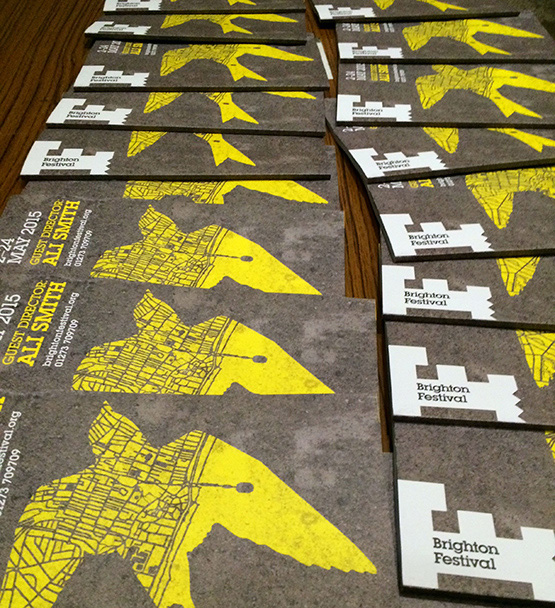 Below are some images of the final idea emerging in the johnson banks studio.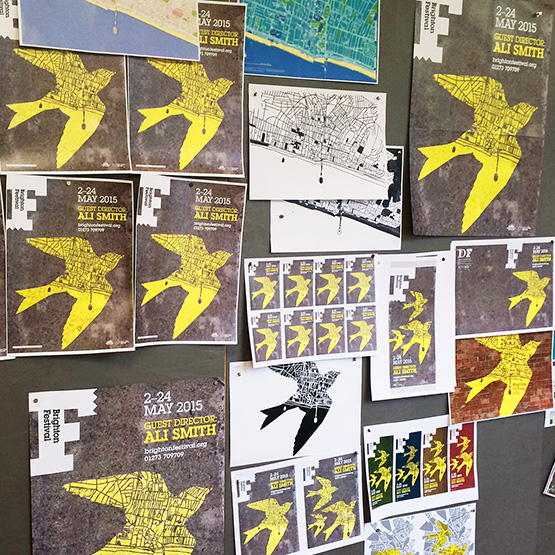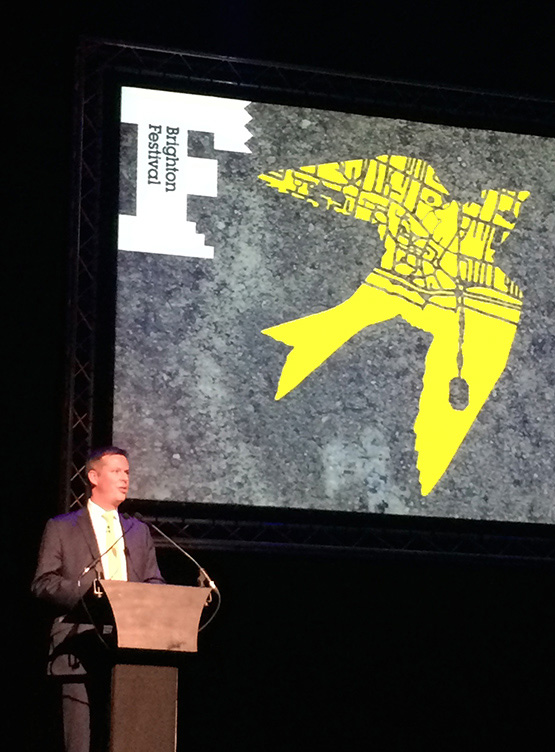 Above, Brighton Dome and Brighton Festival director, Andrew Comben, and below, Comben onstage with Ali Smith and Polly Toynbee.