Why Do Graphic Designers Write Books?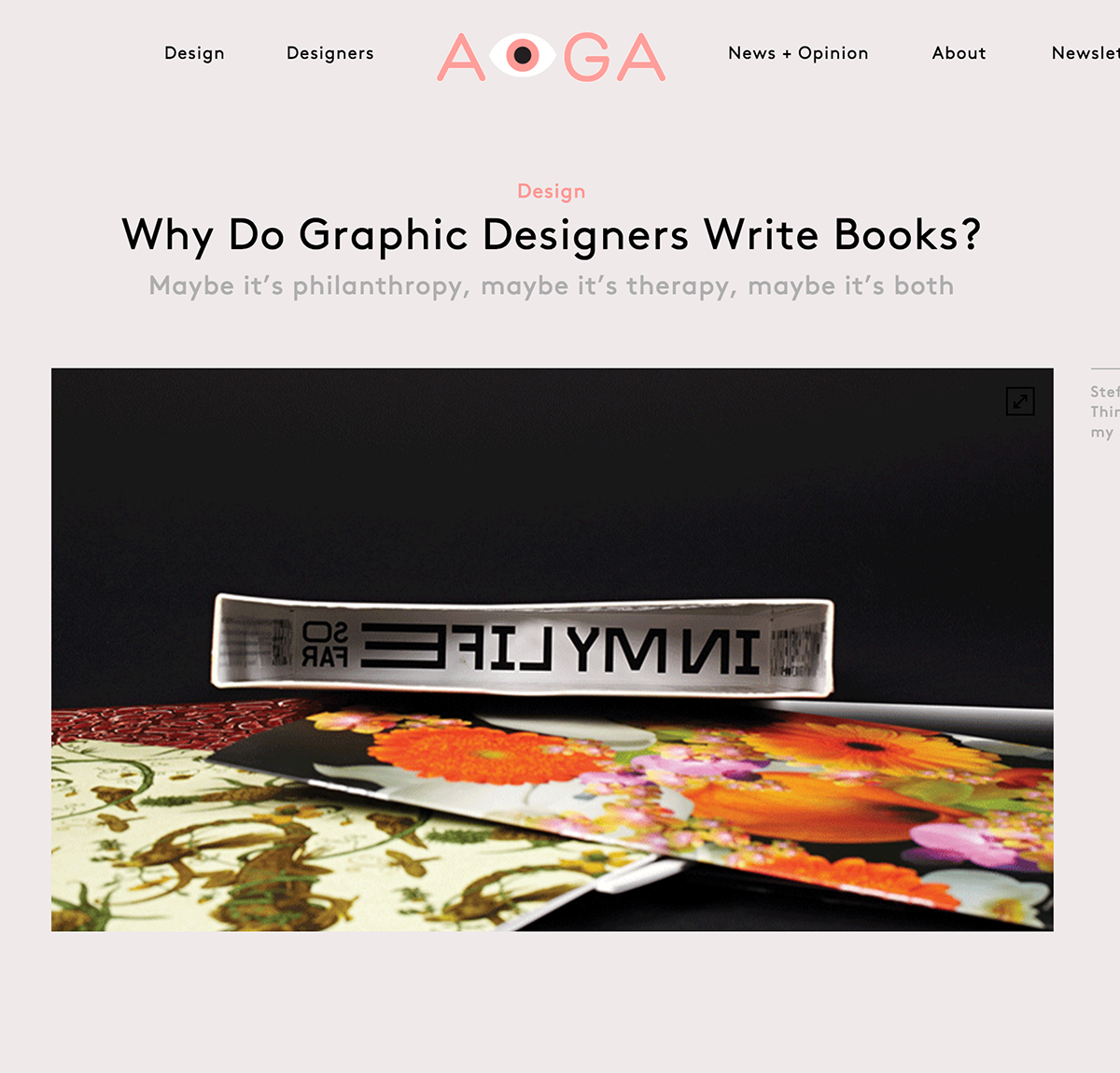 Emily Gosling on AIGA's Eye on Design site has written an interesting piece this week about why graphic designers write books. The piece includes commentary from Stefan Sagmeister, Kate Moross, Radim Malinic and johnson banks' Michael Johnson.
There's an excerpt below and the full piece is here.
For Michael Johnson, co-founder of London branding consultancy Johnson Banks, his book Branding. In Five and a Half Steps looked to bridge a gap between "academic branding books that are incredibly dry and hard to follow," and "identity books aimed at designers that act as little more than logo eye candy for creatives a bit stuck for inspiration." He explains, "Branding is a specialized industry with its own unique language and methods, but it's an industry split in two. On one side, there are strategists wielding impenetrable charts, proprietary methods, and PowerPoint decks, whose job it is to research, distil, and provide insight. On the other, the designers and communicators who interpret the strategic ideas and bring a brand or a campaign to life.
"The books available tend to be written for one side or the other… by opening up the process, especially the early stages, I could be doing everyone a big favour, from foundation students to clients and peers. It's fair to say, however, that those who want to protect their smoke, mirrors, and proprietary processes aren't so happy with me!"