Clive and Tommy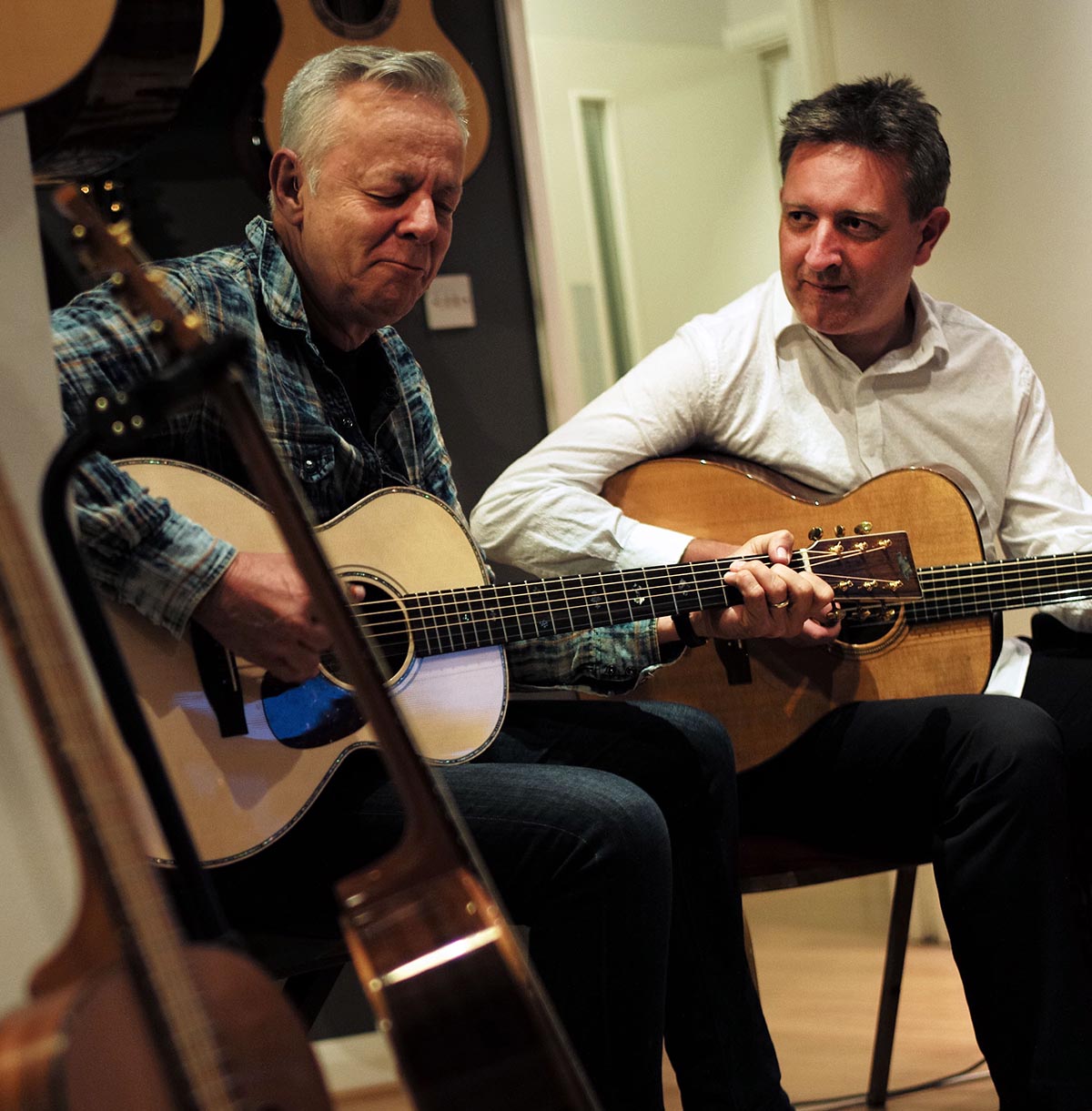 Tommy Emmanuel and Clive Carroll playing last night in London
We were at a rather special occasion last night, the UK launch of the new album by guitar maestro, Clive Carroll. This took place at the headquarters of The North American Guitar, one of our long-term clients and purveyors of very tuneful wooden machinery imported from all over the world.
Clive's new album, The Furthest Tree, contains 15 original tracks and showcases some completely world-class playing from himself, and guest guitarist John Williams. As befits a player of his level, the audience was packed with guitarists, including Blur's Graham Coxon, and Carroll's long-time touring partner, Tommy Emmanuel.
Here are a few pictures from the evening.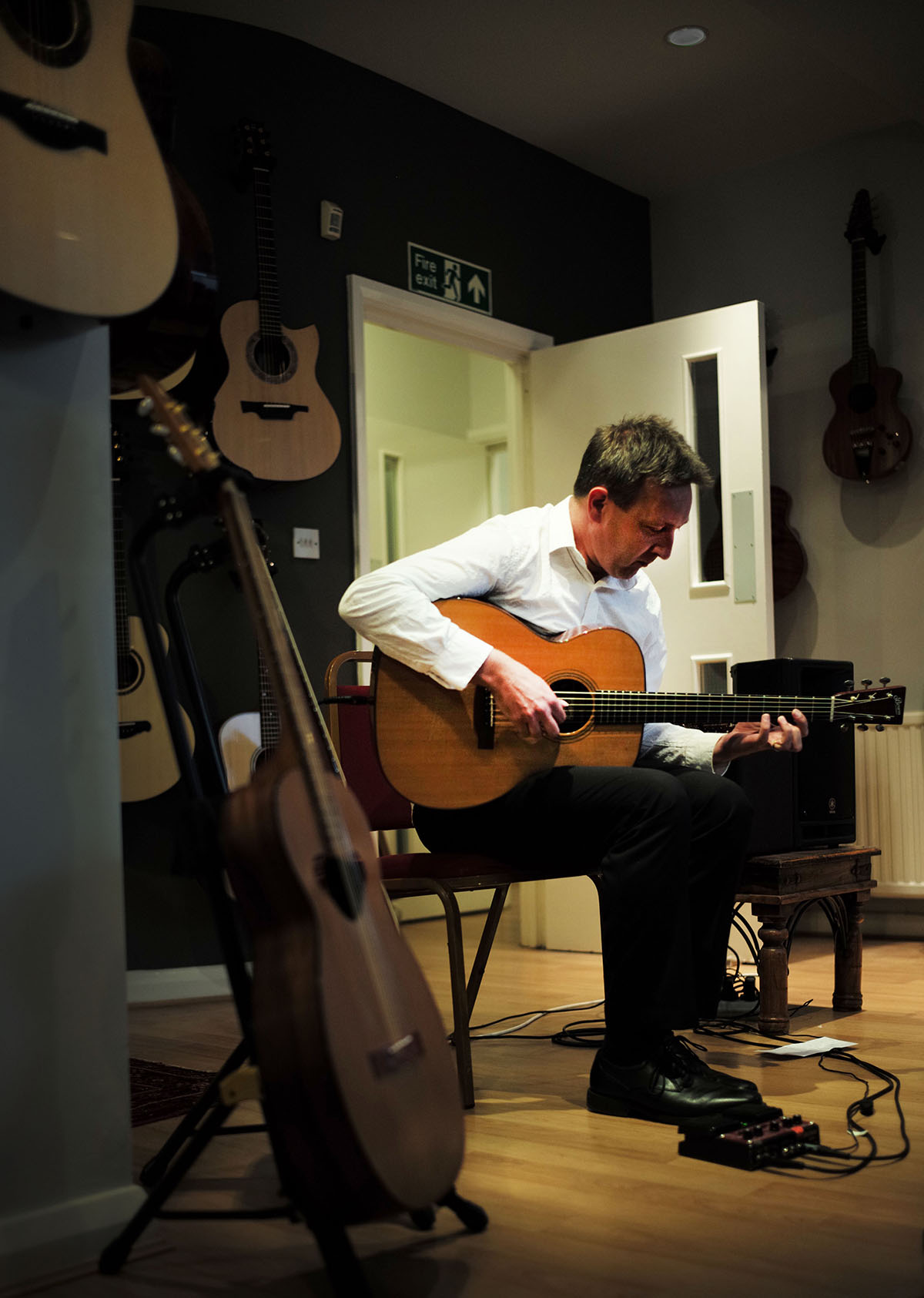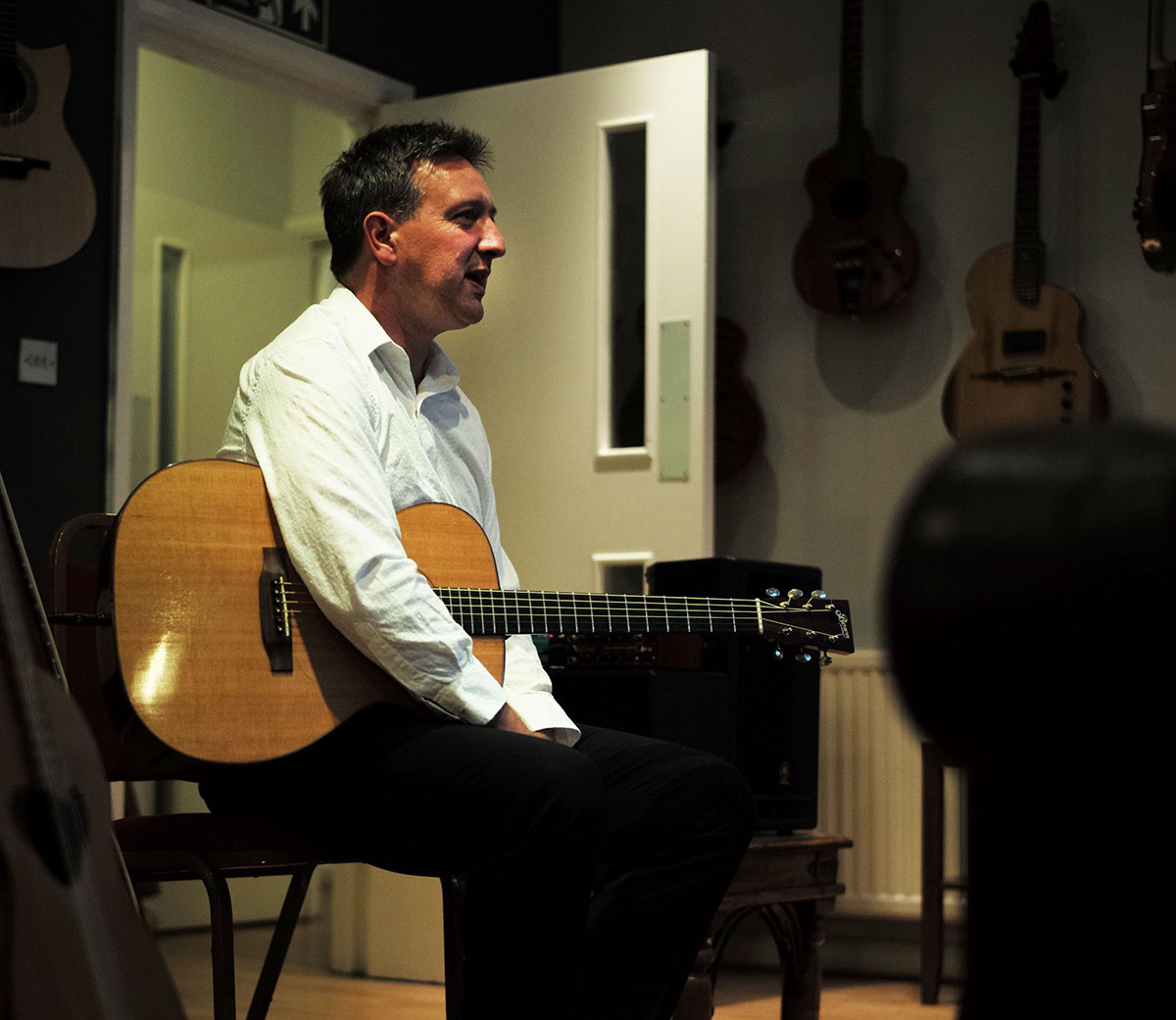 Clive played most of the tracks from the album, then we were treated to an encore with him and Emmanuel playing 'Old Town' together.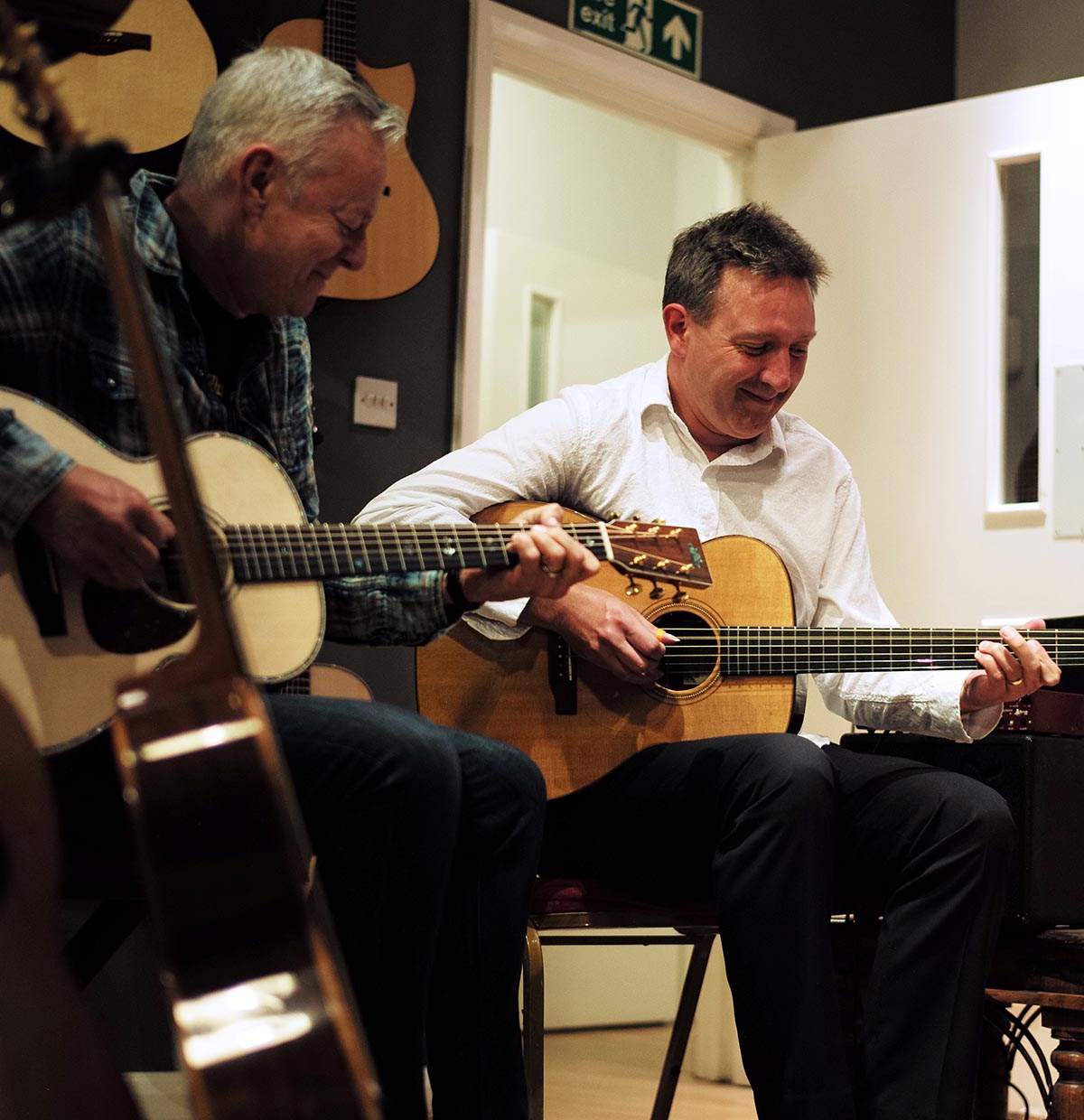 They're touring together in the UK next year, including a date in January at the Royal Festival Hall.
In case you're wondering what all the fuss is about, here's Carroll playing a key track off the new album.
And, although the video's not brilliant, here's what they played together last night.