Goodbye to typographic torture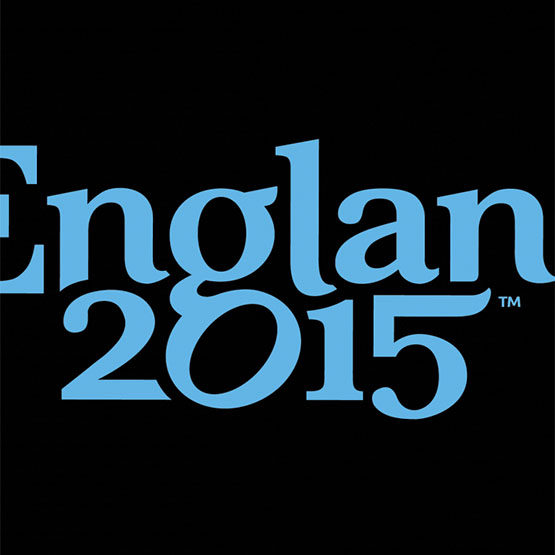 So, that was the Rugby World Cup.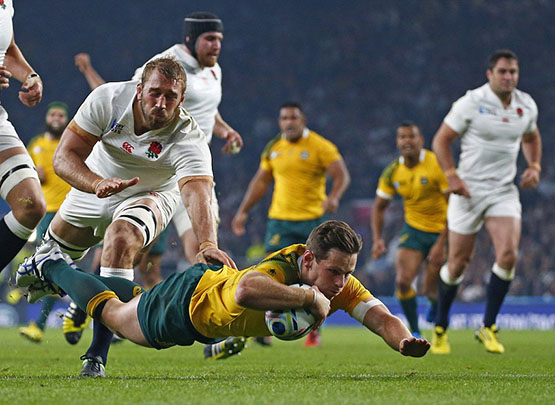 Foley scores against England
That was quite something. We're going to miss the occasional flashes of brilliance.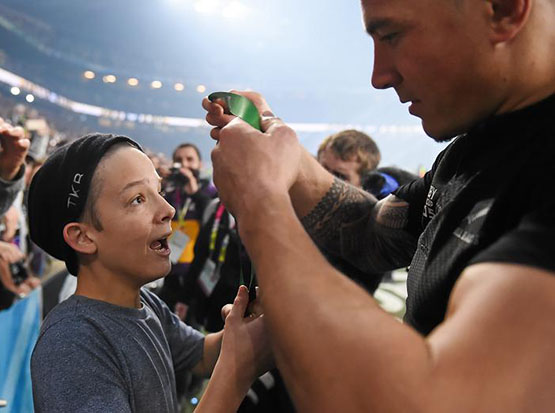 Sonny Bill WIlliams gives his medal to Charlie Line
We're going to miss great stories like this (World-cup winner Sonny Bill Williams giving his medal away).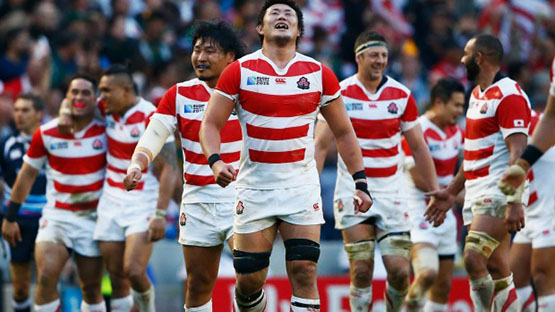 Japan beat South Africa
And the occasional acts of giant-killing.
But…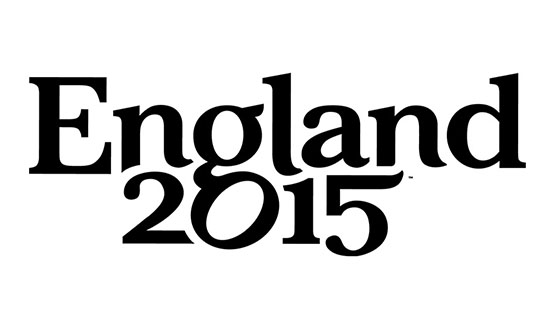 ...none of us are going to miss this.
The 'England 2015' logo.
With its tortured g, grotesquely twisted into a sort-of-rugby-ball shape.
And its strangely extended '5', for no apparent reason.
And nastily turning 'n'.
Goodbye.