Guitars and Graphics. The End.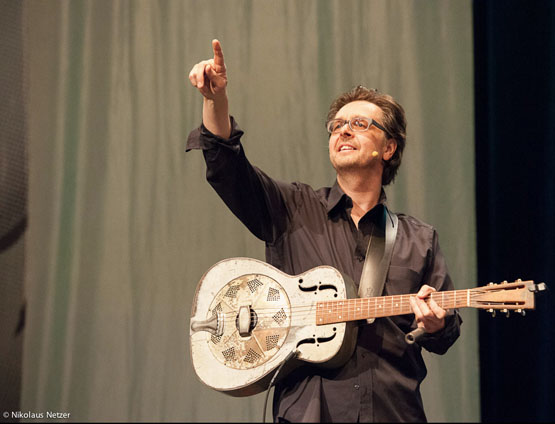 Just over a week ago johnson banks' Creative Director Michael Johnson gave his 'Guitars and Graphics' talk for the fourth and last time at Typo Berlin.
This time he navigated the tricky bits OK but fluffed all the simple bits. So, it's official, this talk is officially retired, the pedalboard stashed, guitars sold and can be watched (if you dare) courtesy of the Typo Berlin team (below).
Apologies to lovers of music out there and especially to Johnny Greenwood.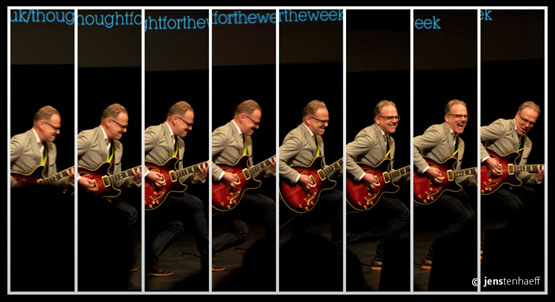 Luckily Typo and Fontshop boss Jürgen Siebert was on hand to show how it really should have been done.