Inky Fingers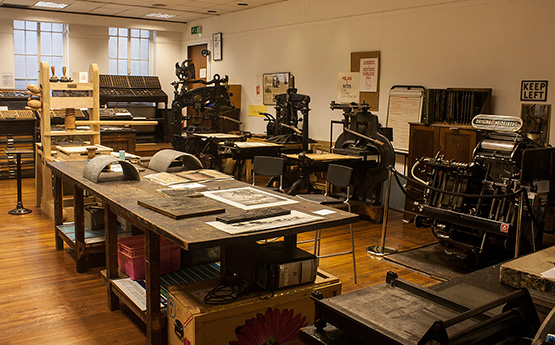 Last week some of our designers attended an evening print workshop at the St Bride Foundation, organised by the wonderful Justin Hobson from Fenner Paper.
The print room at the foundation houses an impressive array of working hand presses, including ones used to print broadsheet newspapers and a replica of a wooden hand press based on drawings by Albrecht Dürer (built by Alan May and installed in the workshop last year).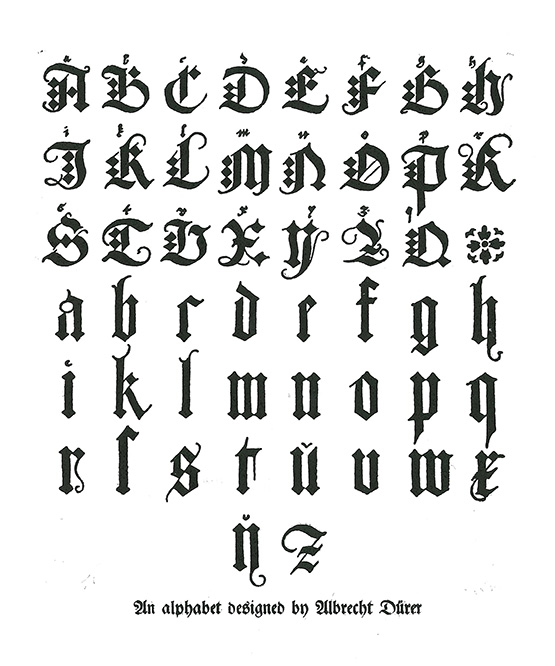 Our designers had a rare opportunity to step away from their computers and get their hands dirty, under the guidance of the foundation's gifted technicians Mick Clayton, Peter Smith and Bob Richardson.
They tried their hand at setting wood as well as metal type, with somewhat mixed results.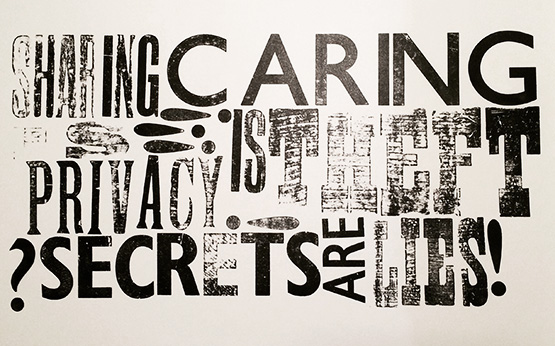 They soon realised setting type the traditional way isn't quite as easy as using a computer.
Setting just three words in 18pt Bembo italic metal type proved fiddly, but in a happy accident their letterpress joke (below) was unwittingly improved by the appearance of a rogue exclamation mark which had found its way into the wrong type drawer.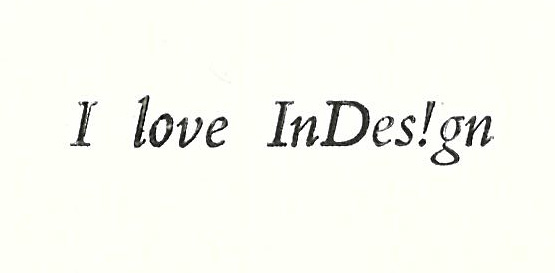 They also sampled lino-cutting under the supervision of wood engraver, Peter Smith. 12 different participants each spent half an hour or so, cutting a small section of this image which was then pieced together like a jigsaw. Here it is on the press after being inked up for printing.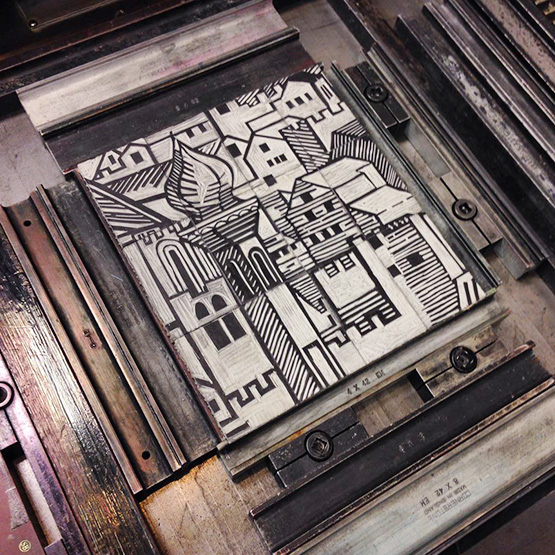 If they thought lino-cutting took time, Peter showed them some of his wood engraving blocks - some of which he spent two years on. Below is one of his prints.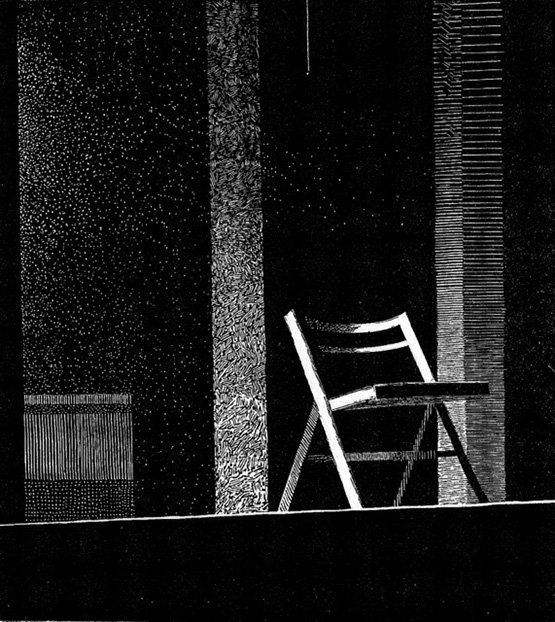 It was a thoroughly engaging evening and we are now thinking of digging out from storage our own ebay-purchased mini-Adana press to go back to our graphic design roots.
Thank you to Justin and the St Bride Foundation.