Mike Dempsey: Second Thoughts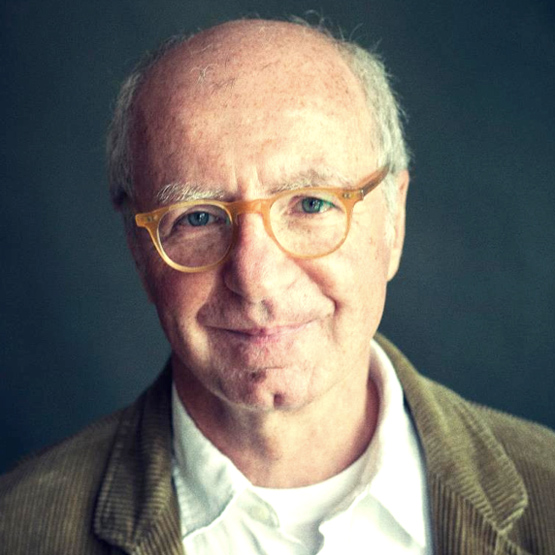 This is number eight in our Second Thoughts series, following on from our interviews with Andy Altmann, Simon Waterfall, Nicolas Roope, Michael Bierut, Dick Powell, Rosie Arnold and Michael Wolff. In case you missed why we're doing this, the same series of questions are asked to well-known design and creative people. This week, Mike Dempsey.
Mike Dempsey has been has been around the block a bit. A graphic designer for over 40 years. He worked in publishing for 10 of those. Founded the design consultancy CDT in 1979 and has created everything from stamps to film title sequences and editorial design to visual identities. He is a writer, photographer, broadcaster, painter, blogger and studied acting at the Method Studio London. He has won 10 D&AD Silvers and a Gold. Elected a member of Alliance Graphic International, was President of D&AD and past Master of The Faculty of Royal Designers for Industry. He left CDT at the end of 2007 to form Studio Dempsey.
How old were you when you first suspected you could become a designer? Around 7, although I didn't know what a designer was. My mother used to buy me rolls of cheap liner wallpaper. This enabled me to produce kitchen table sized drawings. At the time spaceships were my big thing. I would draw an exploded style diagram - I was an Eagle comic fan - dividing the ship into different areas: bedrooms, kitchen, library, gym, control room etc, all in great detail, complete with annotation.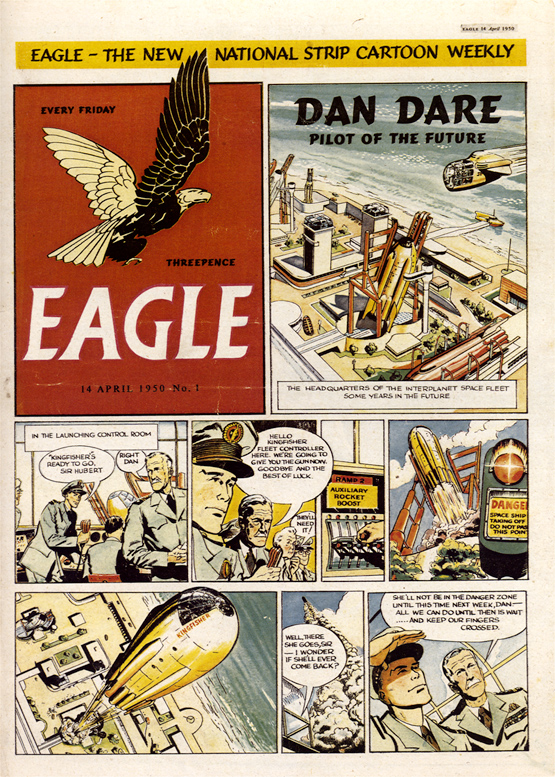 Did you see or experience something early in your life that was a significant influence? The cinema has been a life long influence. Each week I would go to the 'pictures', as it was quaintly called then, with my mother. I also spent a lot of time in the local library, where I would look at books, rather than read them. And the Oldham's Encyclopedia for Children, bought for me in the 1950's has a very special place. I still have it. This is the spread that rally fascinated me…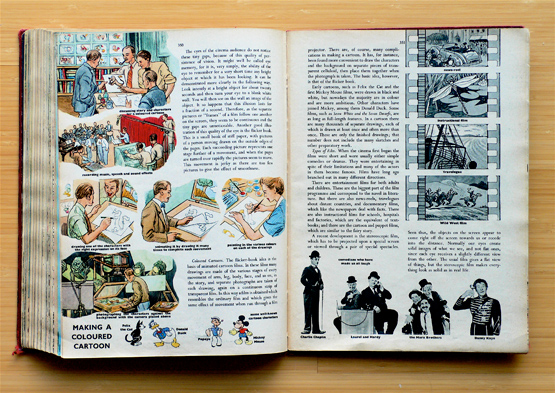 Odhams' Encyclopedia for Children
I became obsessed with the idea of being a film animation cartoonist. I wrote to Walt Disney in 1954 enclosing some of my drawings, along with a list of questions, mostly about how to work in film. A few weeks later I received a large envelope containing stills from their recent, and yet to be completed animated film, Lady and the Tramp along with a lovely encouraging letter about my drawings signed Walt Disney (I don't suppose he really did, but I believed it as a 10 year old).
Who were your early heroes (and what do you think of them now, in retrospect)? Predicable, as a fledgling designer of the 60s it was Josef Müller-Brockmann's The Graphic Artist and His Design Problems' Fletcher/Forbes/Gill. But actually it was a (now relatively unknown) designer/illustrator called Jack Larkin that I really loved. 50 years on I still love that early work.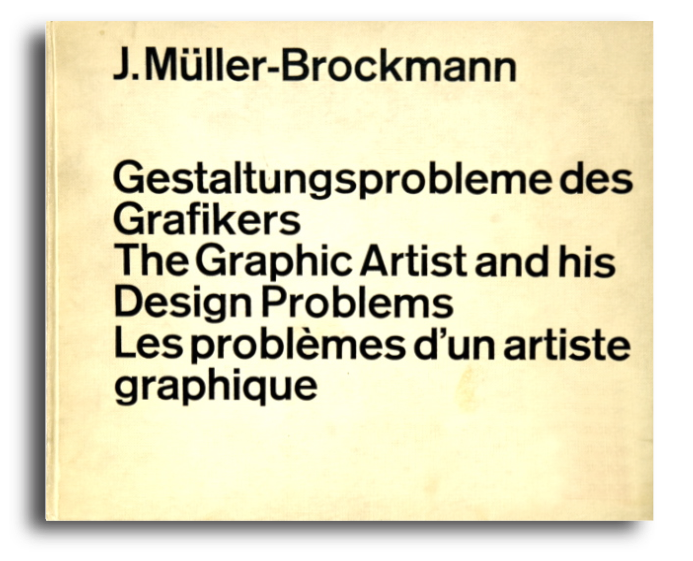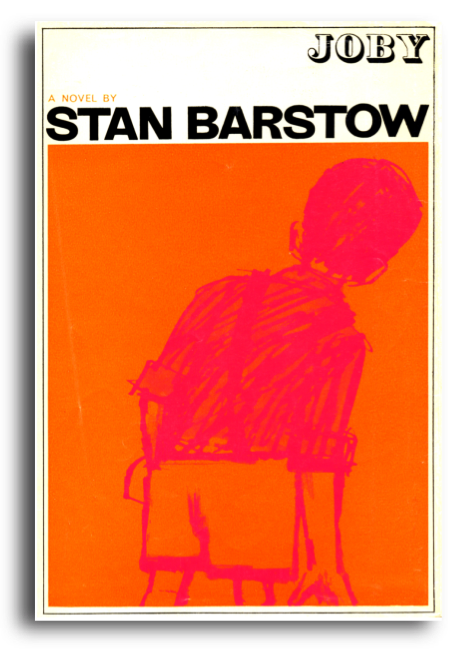 Novel cover by Jack Larkin in 1964
What's your recurring dream (or nightmare?) Normally it's about trying to get somewhere, but never managing it, only to wake up in a sweat.
Describe the worst boss or client you've ever had. Over the years there have been difficult clients but I've always managed to negotiate them. I designed the identity for the Department for Culture Media and Sport back in 1997. A civil servant leaked the design I'd come up with, along with the fee being paid, to the Sun newspaper. It appeared on the front page next day, juxtaposed with a crude version of the logo drawn by a child with the fee of zero pounds. In the same week there were questions in the Houses of Parliament about public money being wasted. The fact was the civil servants hated the idea of being 'branded'. They thought it an incredible waste of money, so they set about trying to sabotage the project. Luckily they didn't manage it and six months on the graphic rationalisation saved them 20% of their stationery and print bills.
What's your worst Apple-z ('undo') moment? Too many to mention especially during my weaning from analogue to digital.
What do most people cite as your best/most well known piece of work? Probably English National Opera or the London Chamber Orchestra.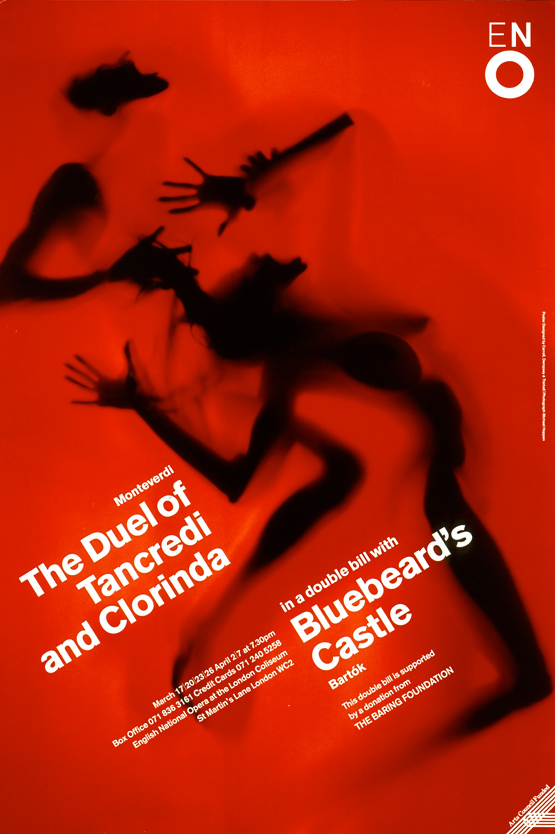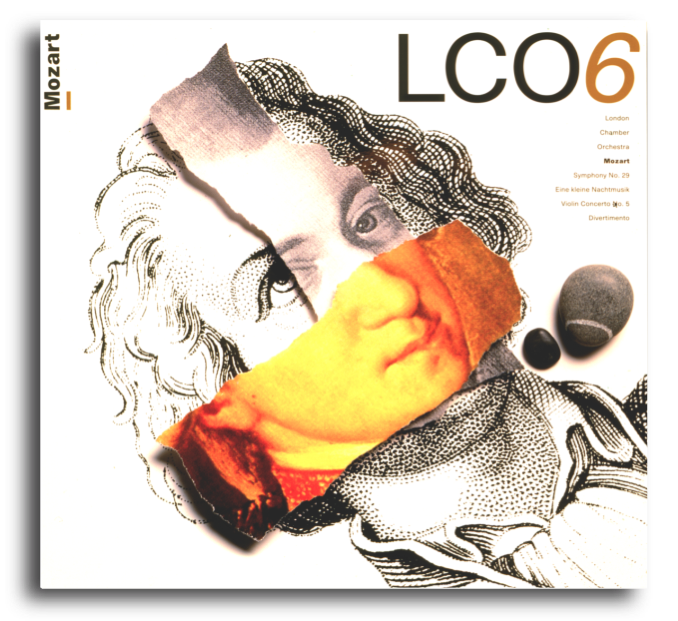 What do YOU think is your best piece of work? Why? I haven't produced it yet. I have hopes.
What font would you choose for your gravestone? I don't even want to go there. I concur with Terence Stamp who said on Desert Island Discs, "Kirsty, I'm going to live forever".
What wins, ideas or style? Easy, ideas. But any idea has to be presented in the right way. And that is when an awareness of style and craft will make that idea shine.
People have different ways to stay enthused, excited and interested in what they do for a living? What's yours? Embrace distraction and lots of it. Look, listen, read, write, paint, photograph, sing, act, play the fool. Take in as much theatre, cinema, music, galleries and people. Keep learning and importantly always stay curious.
When and where do you have your best ideas? Driving from my home in Dorset to London. Prior to that it used to be on the top deck of the 38 bus.
Seeing, smelling, touching, hearing, tasting. You have to give up two. Which ones? Oh dear that's a horrid one. Taste and smell.
If you could travel back in time, just once, and give yourself a few words of advice, what would they be (and when would you say them?) I'd zoom back to 1959 and would tell the school Youth Employment Officer that he was a complete shit for actively dissuading me from a creative path. Instead he said the perfect job for me was a fitter's mate. I'd learn a useful trade. It was the most horrid job I've ever had.
Do you still draw or has the computer taken over? I have always drawn and it's a great way to communicate thinking.
What's the worst design crime you've seen (or committed?) Having been in the business for almost 50 years I'm sure I've committed a lot on the way. I would say that 90% of the graphic output in the UK is disappointing.
The best place to see a lot of it is the online incarnation of Design Week. Mostly packaging and naff identities that are so bad that it's an embarrassment. I've never understood DW's selection criteria?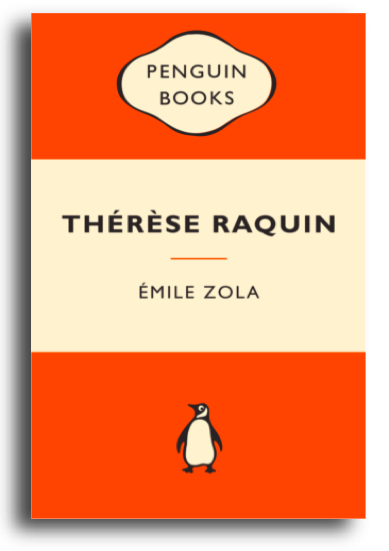 You can only watch one film, read one book, listen to one album and eat one type of biscuit. What would they be? Roald Dahl's 'Danny, Champion of the World'. Beautiful, economical and lyrical writing. Emile Zola's Therese Raquin. Fantastically modern. On film, Peter Bogdanovich's 'The Last Picture Show' and Orson Welles' The Magnificent Ambersons. Blue Nile's 'A Walk Across the Rooftops', perfection and Richard Strauss' Four Last Songs, sublime. Sorry I know that's two of each, but indulge me a little. I don't really eat biscuits. My big weakness is almond croissants. Having said that I have given them up for 12 months!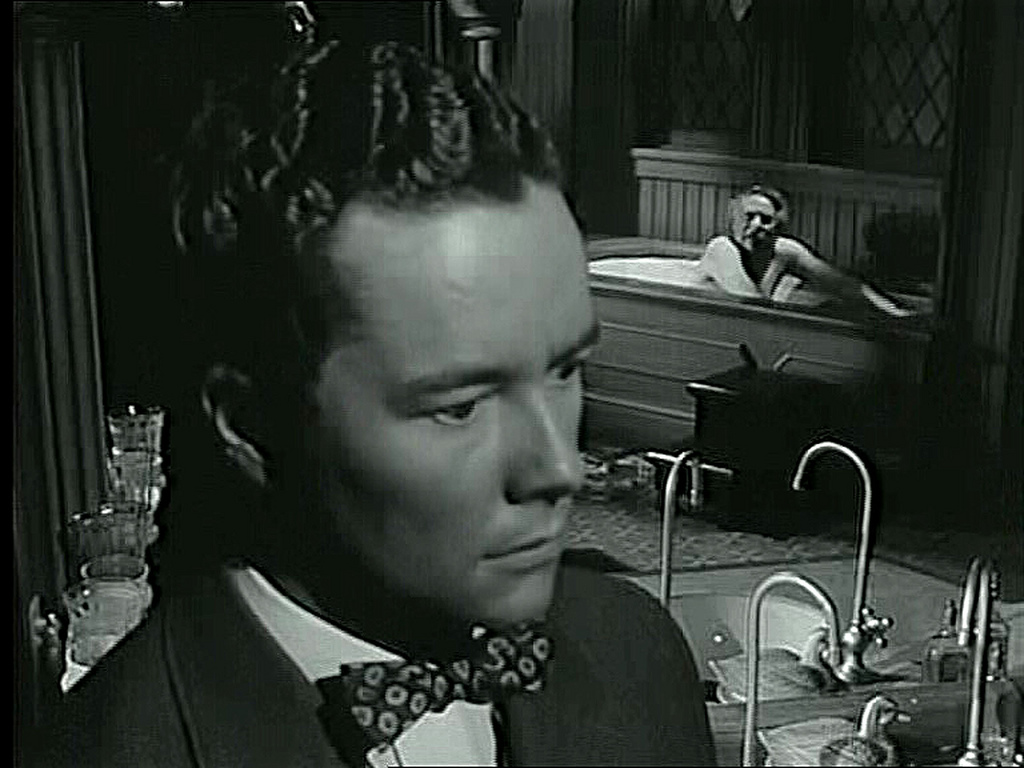 Orson Welles' The Magnificent Ambersons.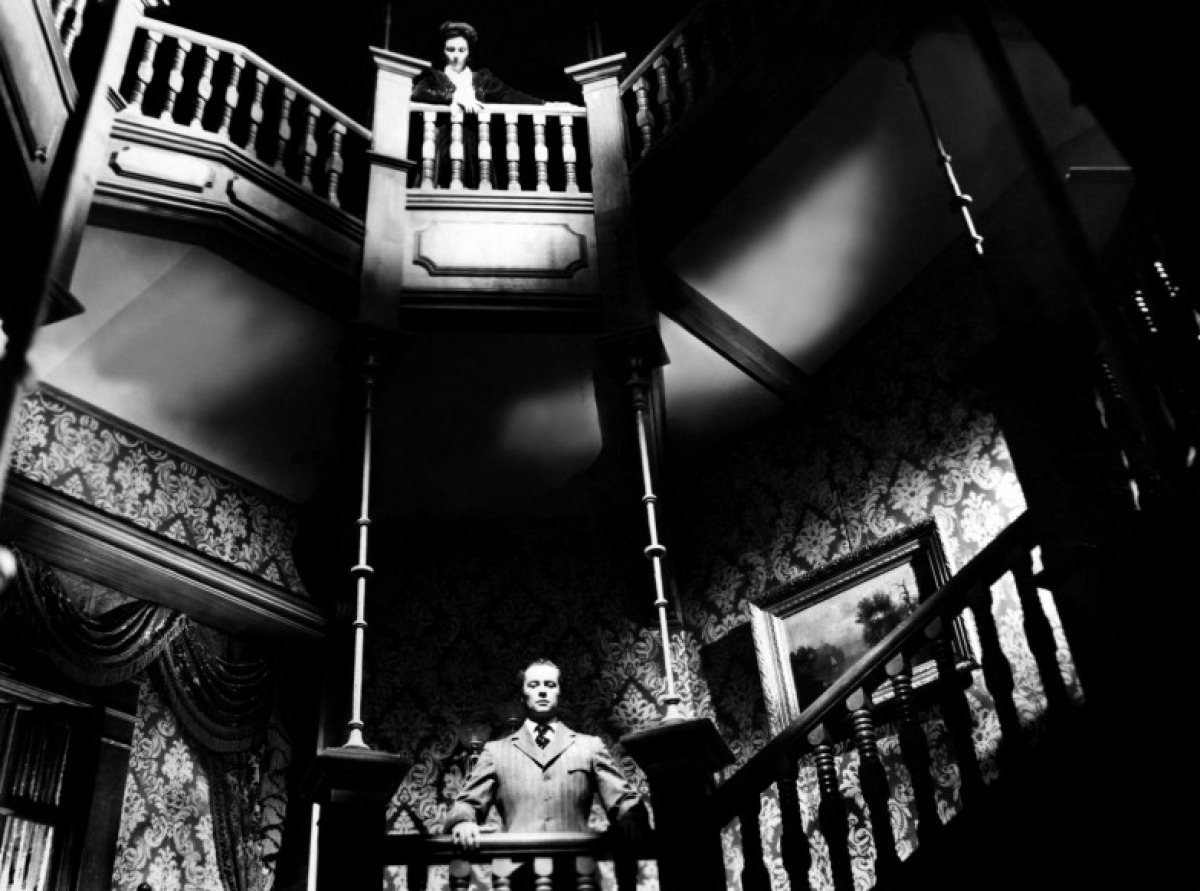 Orson Welles' The Magnificent Ambersons.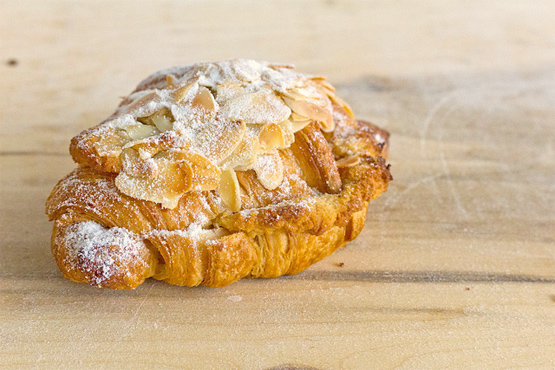 Photo:Renée S
Let's say it all goes pear-shaped. What's your back-up plan? I think I'm a bit too old to have a back up plan. I've got away with it since the mid 60's, so I think I'm safe.
Many thanks to Mike for taking part in Second Thoughts.
Follow johnson banks on twitter @johnsonbanks, and feel free to suggest who we should ask next #2ndthoughts