Remembering Mr Noble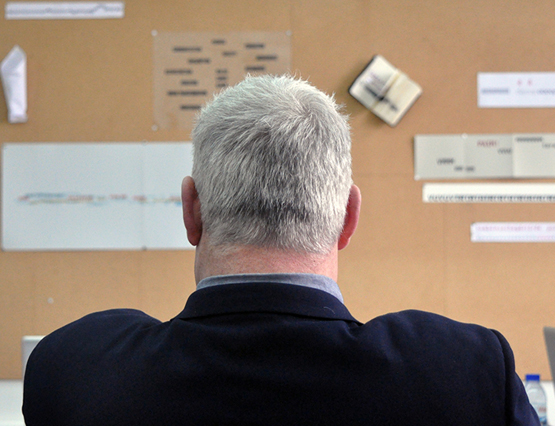 Recently the UK Design Education community suffered a shock with the sudden passing of Ian Noble – most recently course director of the Communications MA at Kingston University, preceded by a fifteen year stint at the London College of Communications (LCC). Michael Johnson remembers him below.
My first memories of Ian, if I'm honest, weren't great. I was two years into a job as external examiner at Glasgow School of Art, which, until then, had been almost idyllic.
Then I started my third year and came to face-to-face with a new head of course, seemingly set on a new course much more about ART than design, a change of marking structure, a student cohort literally 'on strike' and calling protest meetings. A general air of chaos ensued. And there was a new co-examiner, theoretically in charge of the illustration students but seemingly keener to proffer his views on 'my' graphics ones. This, of course, was Ian.
Initially we struggled to find any common ground. He was keen for his students to have read widely, but seemed most concerned that they were reading Roland Barthes and Jacques Derrida. I wanted mine to understand the problem before they found a solution (and post-structuralism wasn't usually part of either). Derrida just reminded me of Scritti Politti songs.
Things got rockier still, oddly with the first ever post on 'thought for the week', which briefly critiqued a new book on 8vo (or Octavo). Ian's email defence of the publication was, of course, extremely robust, and in retrospect, extremely justified. It didn't make for comfortable meetings over warm white wine at degree show openings.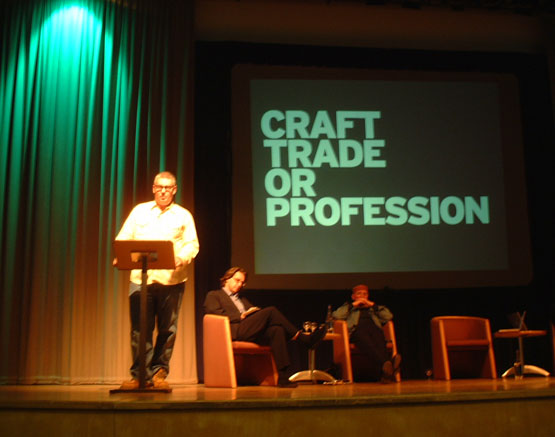 But in between, he'd been part of an interesting panel with me, discussing Design Education (with Ken Garland and Peter Souter) for D&AD. And I'd begun to read his books, and 'get' his point of view a little more.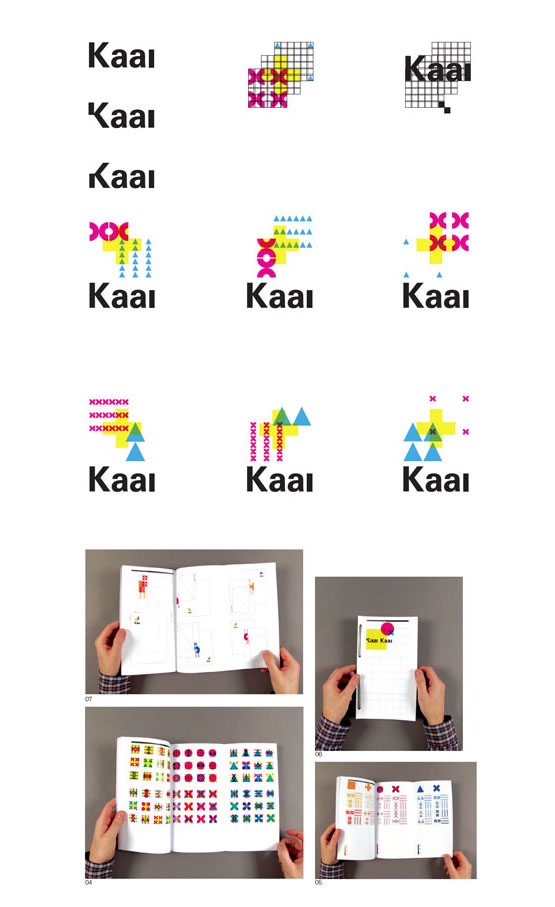 Then a slight switch in Ian's teaching introduced me to a different side of his thinking with a new MA course on branding that began in 2008. I arrived at the first show in 2009 in a sceptical mood but left energised, with a couple of great students' cards in my pocket. And at that point, I started to really 'see' what Ian did. He may have had a bull-in-a-china-shop way of making a point, but as an educator he was right up there.
As we both got a little older, and a little greyer, it became abundantly clear that our worlds weren't so far apart after all – we just wanted our students (or employees) to think a little, to research a little, before putting pen to paper or mouse to mat. Perhaps, just perhaps, our definitions of 'research' weren't that different after all.
Critically, I also began to see that Ian was really good at getting undergrad and grad students to switch their way of thinking and open up. We've had several of them here at Johnson banks, most notably Edouard Pecher (Kaai Theatre major project, above) and Dina Silanteva (above and below), the latter arriving in time to have a great time on our Arkitypo project. If the test of a great educator is the quality of their students, then Ian had passed with flying colours.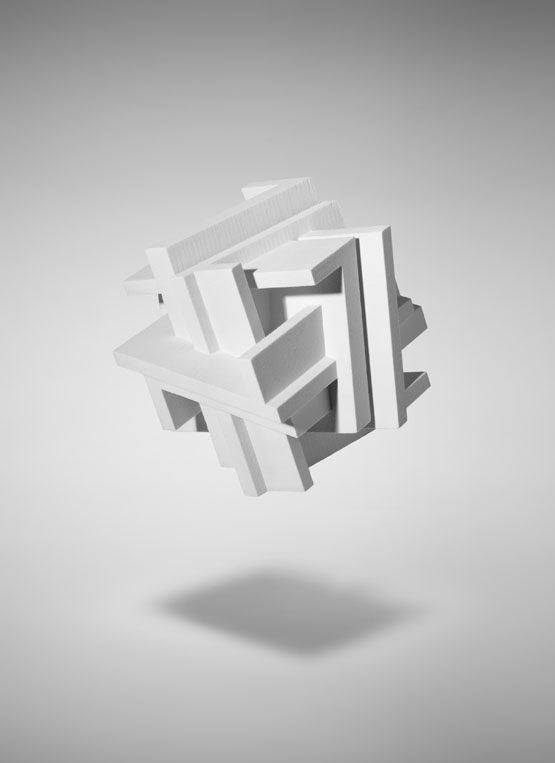 The last time I saw him was at a fascinating evening on the future of food. He seemed absorbed by the topic, in jovial humour, content to sit and talk.
It was great to see him. It might have taken us 13 years to see eye to eye, but we had got there. I can't quite believe we can't go any further.
There's a tribute site to Ian Noble here if you want to read other people's memories, leave a note or post a picture.