Something like a musical instrument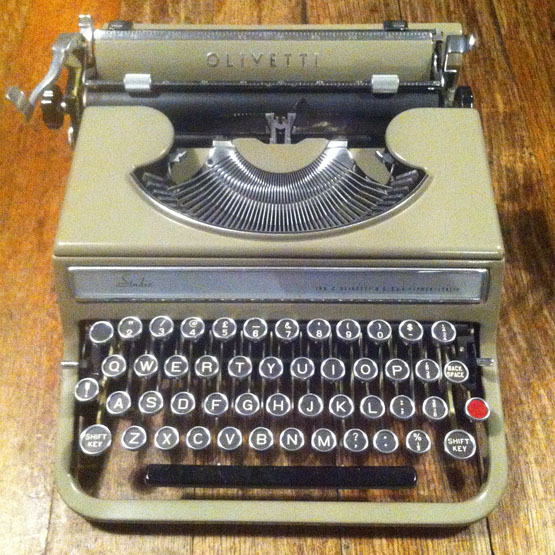 Earlier this week we were at a bonkers yet highly enjoyable evening arranged by keechdesign and Yamaha Design Studio London.
Essentially the theme of the evening was to ask a group of friends and acquaintances to bring with them an object that was like a musical instrument, but not. If that makes any sense.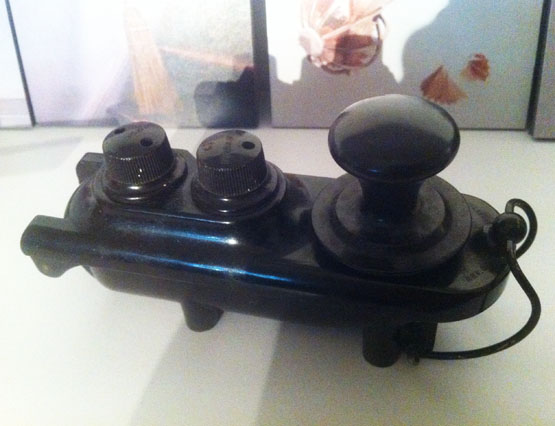 So, for example, James Johnson of GetMade brought this WWII morse code tapper that he's had since he was four years old, or thereabouts.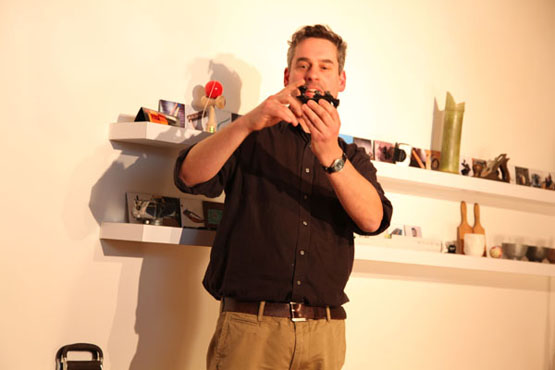 Here's James explaining (and demonstrating) his choice.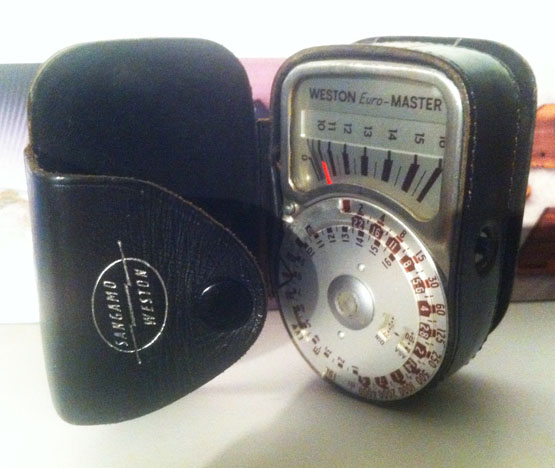 Alexandra Bell brought this rather lovely Bell Weston Euro-master light meter, with that rather musical dial and interface.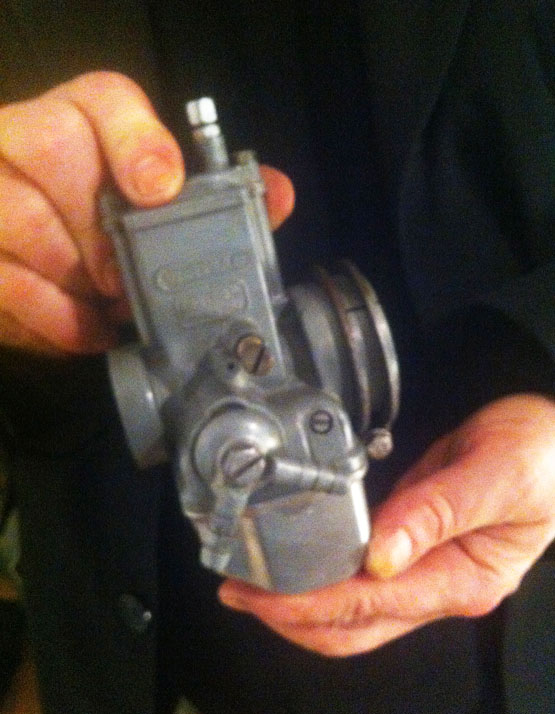 Sebastian Conran merrily took his Ducati apart to bring and nominate the carburetor (seems a bit extreme, but hey). Here's Sebastian explaining his choice.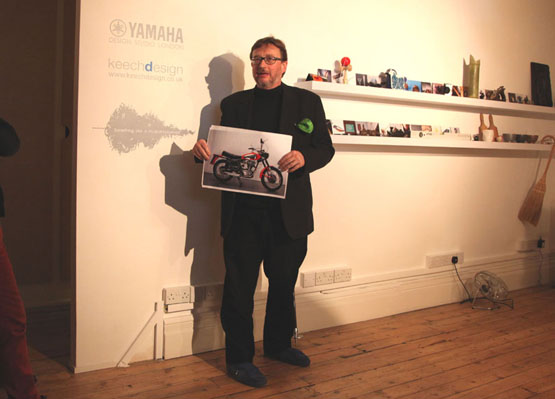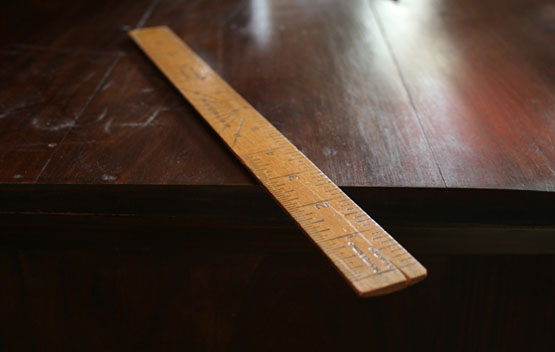 Jonathan Miller from Alembic suggested his very twangable school ruler, apparently an early introduction to vibration and pitch.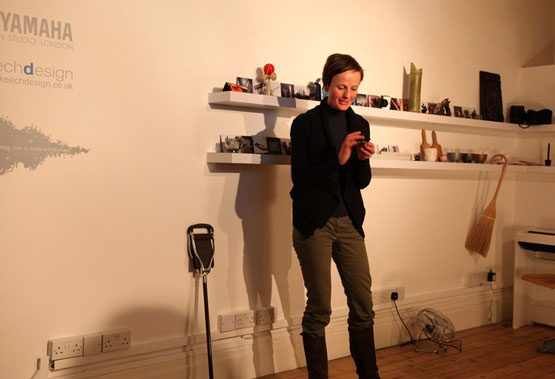 Here product designer Barbara Etter talked us through the musicality of a seed.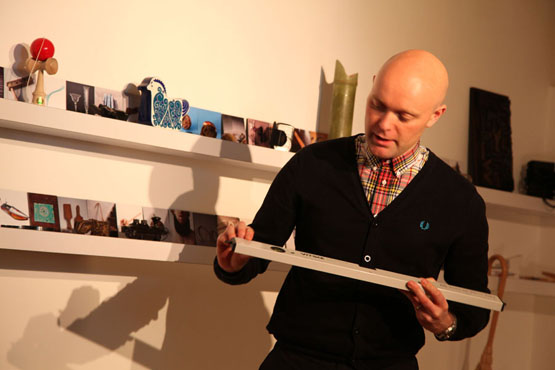 And James Milne pushed the brief a little further by somehow arguing that his favourite spirit level was a worthy part of the collection.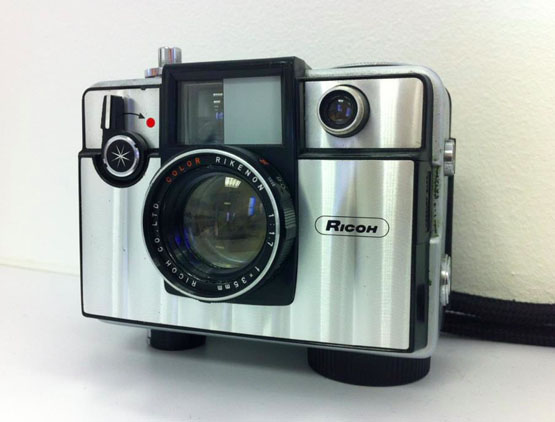 All the way from Japan, Akihiro Aoki, president of clothing company Aoki Holdings, sent this mechanical Ricoh wind-up camera which makes the oddest and nicest noises.
Johnson banks' Michael Johnson brought a recently acquired old Olivetti Studio typewriter (see top of this post) that makes a beautiful chatter in the hands of a good typist.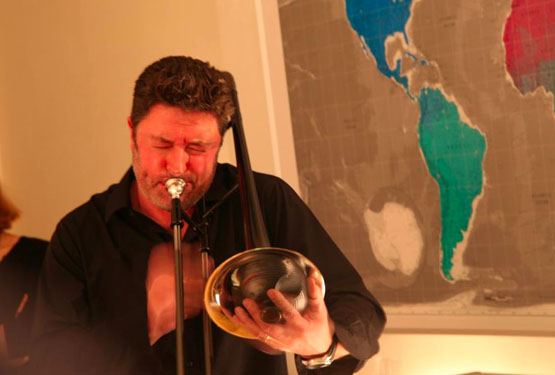 Last but not least, host David Keech demonstrated his choice - a 'pixie' mute and plunger combination as pioneered by Joe 'Tricky Sam' Nanton of the Duke Ellington band. It makes the most extraordinary wailing and singing sound, when combined with a trombone (and a fair degree of skill).
A great evening, and a book is promised of the choices and the reasons why. Can't wait. We're also thinking that someone with a spare weekend should 'record' the orchestra of weird noises as well...