The Disorganisation Chart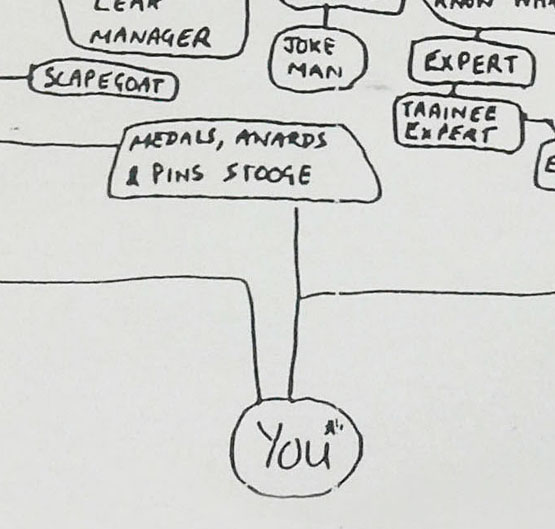 We've recently been sent this hilarious organisational chart by a friend (who shall remain nameless, for obvious reasons).
At first sight it looks like your classically messy chart, yet on closer inspection all sorts of little gems reveal themselves.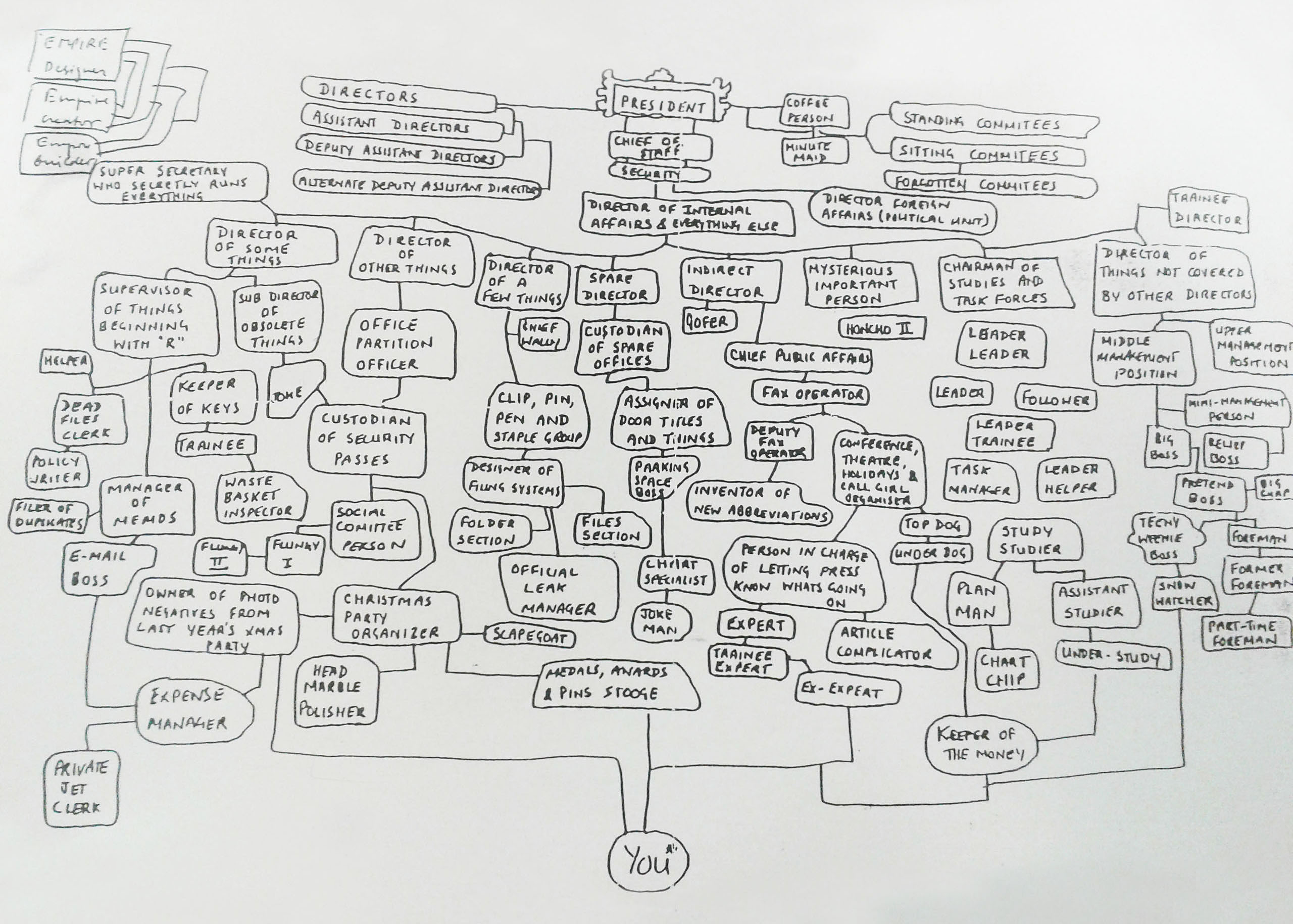 It's well worth right clicking on the image above for the full, gory details, but just in case you have no time, here are some edited highlights.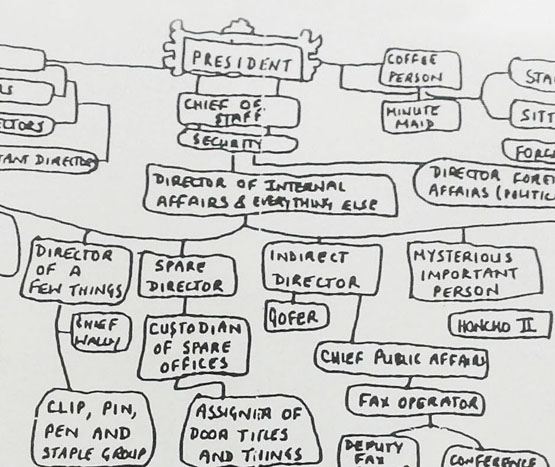 At the top, for example, things looks normal until you spot the 'mysterious important person' with their 'Honcho II' nearby.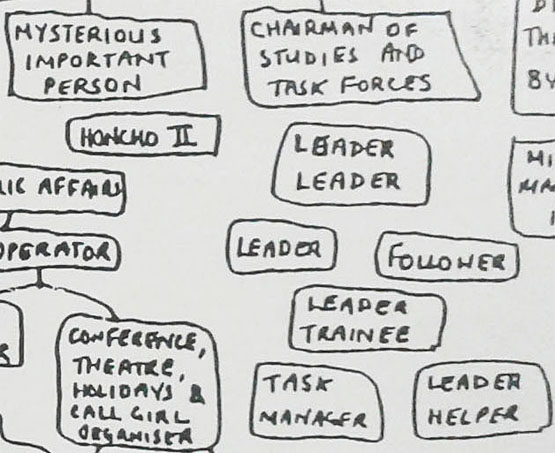 Just over to the right, a whole series of leaders, leader leaders, followers and trainees.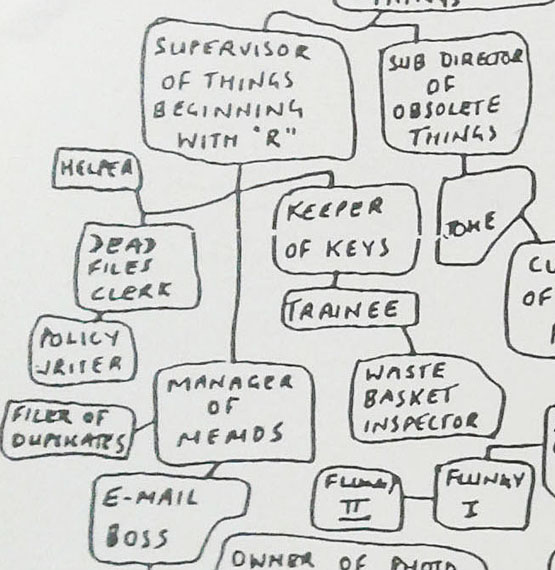 Now, every organisation needs a 'manager of memos', several flunkies...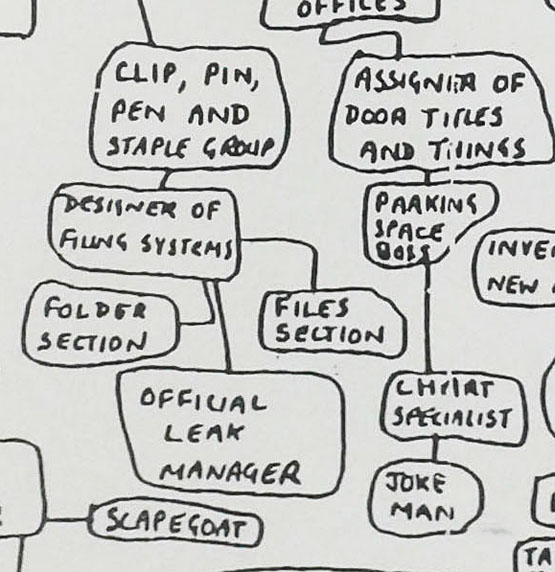 ...a joke man...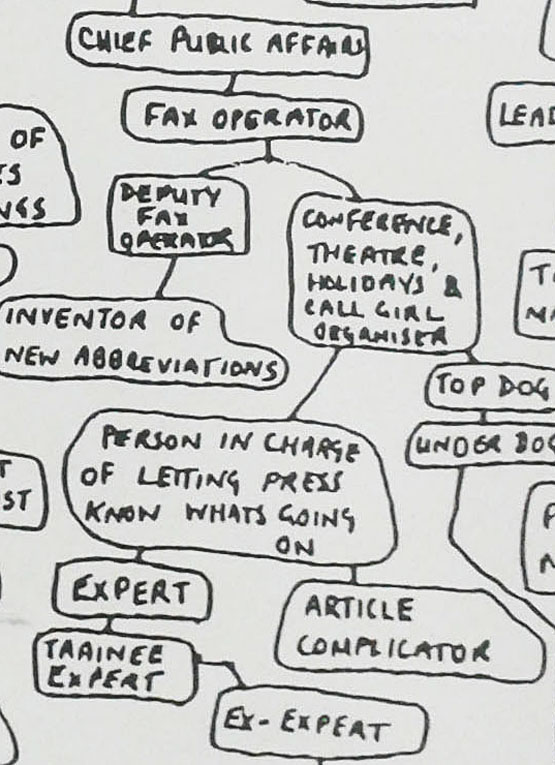 ...and of course an ex-expert.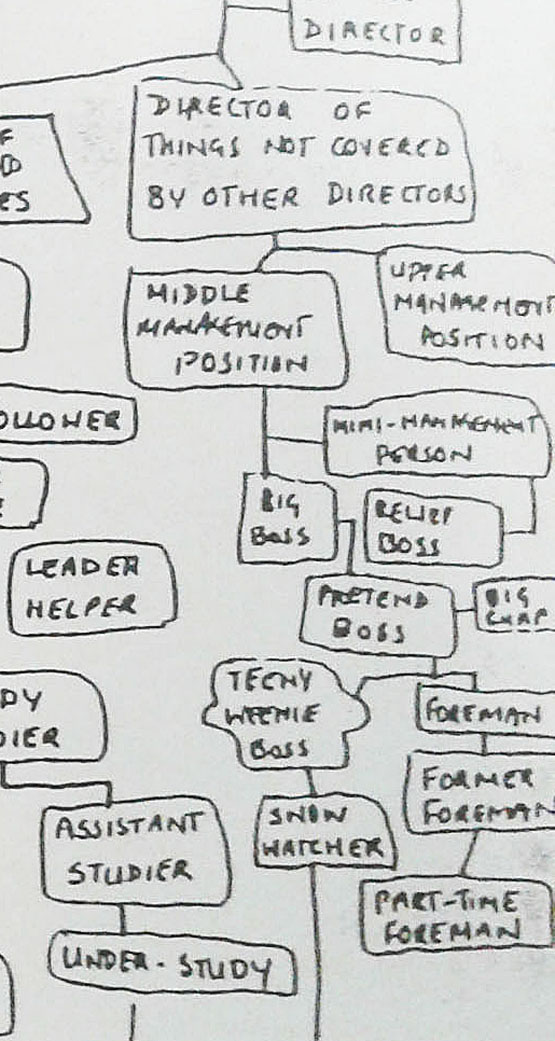 We've all worked with clients with lots of people pretending to be the boss, but perhaps not worked with any snow watchers...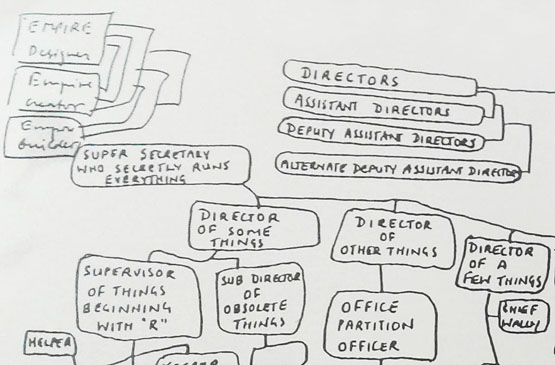 ...or supervisors of 'things beginning with R'.
Fantastic stuff. Click here for a bigger pic, feel free to share and if you have equally funny (or perhaps unintentionally funny) ones, please send them to info (at) johnsonbanks.co.uk.
Thanks of course to our deep throat. You know who you are.
Follow johnson banks on twitter @johnsonbanks, on Facebook or sign-up for our newsletter here