Tuning into to Typeradio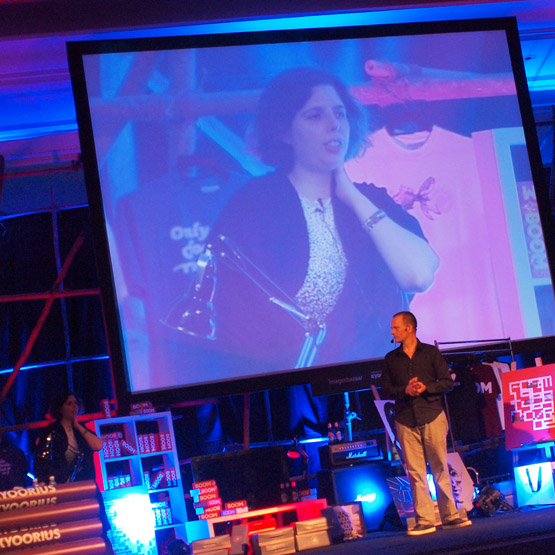 Last year, johnson banks' Michael Johnson was in Goa for the DesignYatra conference, and whilst there was interviewed by Lisa Enebeis and Donald Beekman (shown above), who were there with their online radio innovation, Typeradio.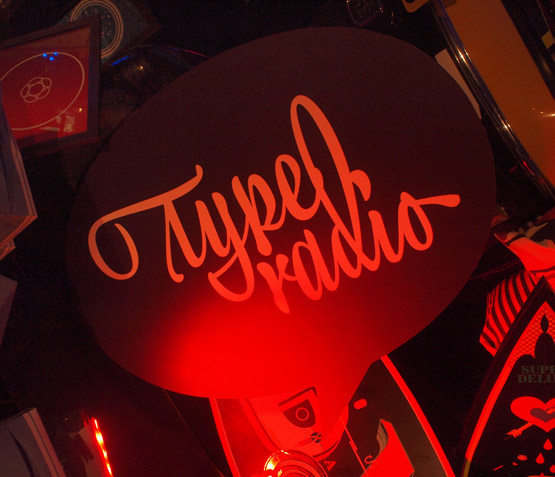 In case you haven't discovered it yet, Typeradio is an amazing resource, stuffed with 8 years of great interviews with graphic designers and typographers from all over the world. Want to spend 50 minutes with Uwe Loesch? No problem. Tobias Frere-Jones and Jonathan Hoefler? Easy.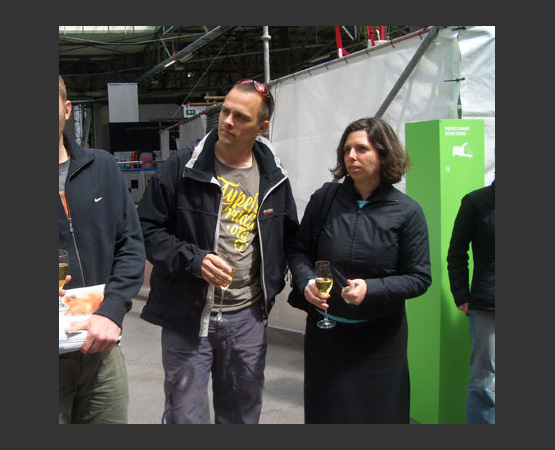 We thought that it might be interesting to interview them, for a change, about their online idea.
Let's start with both of your backgrounds, how you got to where you are and all that
Donald Beekman: I studied graphic and audiovisual design at the Rietveld Art Academy in Amsterdam. After graduating I started my studio DBXL.
 Having played in bands since 15 years old, still most of my clients are in or connected with the music business.
Liza Enebeis: I studied design at Parsons, followed by a masters at the Royal College of Art. After graduation I worked at Pentagram London for 7 years. Love and design led me to the Netherlands. And now Creative Director at Studio Dumbar.
When Typeradio started, what made you do it for the first time - were you inspired by or annoyed by something? What kicked it off?
Liza Enebeis, Donald Beekman and Underware (Akiem Helmling, Bas Jacobs and Sami Kortemaaki) initiated Typeradio in 2004, when we were invited by the TypoBerlin conference to do a project. We suggested to organise a conference radio station for three days. The concept was to put Typography and Design (purely visual expressions) on the Radio (a non-visual medium). A bit of an anomaly, but an interesting viewpoint, that has remained our main focus.
The main ingredient of the content were interviews with designers speaking at or attending the conference. Mixed with music brought by the guests and other related audio pieces and submissions from the audience.
We were streaming the signal over the internet and broadcasting it throughout the conference building. We sold small pocket radios with headphones for one euro, and we had old radios placed strategically all over the building. There were people hanging around listening to Typeradio. High point was when a crowd of 30 was gathering in one of the men's loos to listen to the Matthew Carter interview.
Typeradio was meant to be a one off project, but already during the conference interviews were copied from our internet stream and distributed. This made us decide to put all the content online for free download. So it would be available for everybody as a reference. After that we got invited to come to New York for Typecon conference, and it just grew from there.
So, how many interviews have you made so far?
We had to check our website to calculate the exact number. There are over 200 interviews online at the moment, and 70 other audio pieces like music, small documentaries, workshop results and spoken columns.
In how many countries
?
We have no idea. On our previous website we used to have this world map with yellow dots for every designer we talked to. Now it's hard to tell, but it should be at least 15 different countries.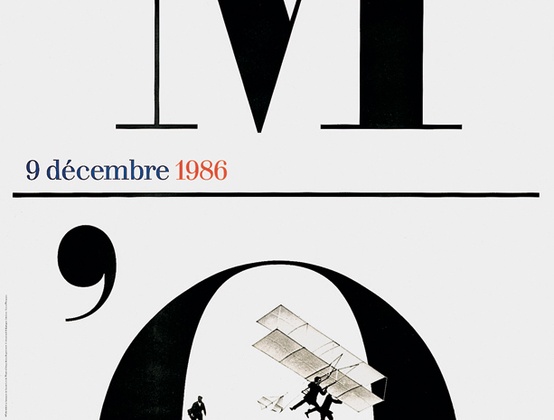 What was the longest interview your ever did
?
Without a doubt, with Bruno Monguzzi in Sankt Gallen, Switzerland. It was recorded last year and is not yet published. He talked so much we stopped asking questions after an hour. Still he managed to fill over three and a half hours of non stop talking. Editing this will be an epic task.
Which, out of all of them, was the most interesting?
That's 
impossible to name, as there really are many very interesting ones. In general you could say the ones that surprised us. We try to keep an open mind and not let our preconceptions guide us too much.
OK, least interesting?
Boringly diplomatic as it may be, we honestly couldn't say without offending somebody. We will not be shooting ourselves in the foot.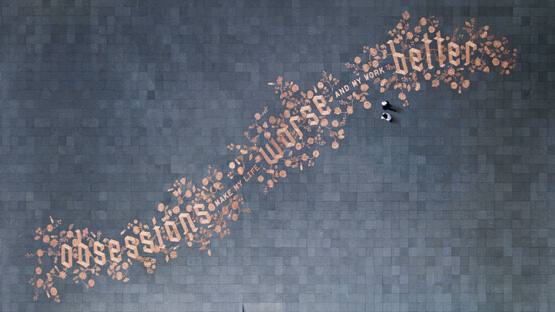 Let's try funniest glitch so far
Nothing shocking. The first Typeradio interview ever, happened to be with Stefan Sagmeister. The fun started with Donald introducing him with the wrong conference name. Next, after 15 minutes in the interview we found out we weren't recording. Stefan graciously agreed on starting over.
Who's left who you would still like to interview?
Too many to mention. We have a wish list that keeps getting longer and longer. On top of that there are thousands of designers graduating each year. Some of them we will want to interview some time in the future. There's just no end to this.
Of the huge list of great but dead designers would you time-travel back to meet (and stick a microphone under their noses?) Paul Rand, Jan Tschichold, Alan Fletcher, Herb Lubalin, Tibor Kalman, Eric Gill...
How you make it pay?
In 2009 we received a grant from the Mondriaan Foundation which allows us to keep the project going. We do not pay ourselves, we invest it in the project.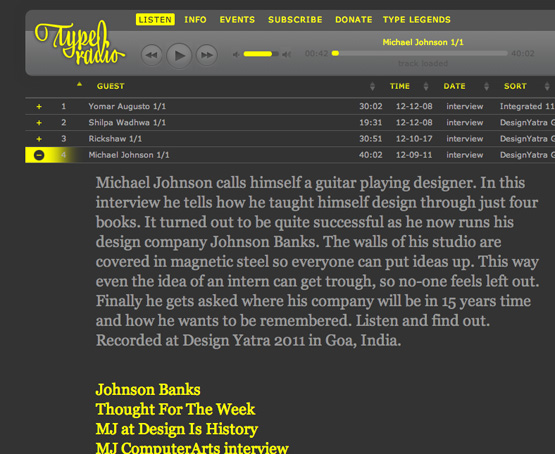 Thanks to Liza and Donald for answering our questions. The interview with Michael Johnson can be found here, and covers a broad range of topics, from setting up johnson banks, to the influence of global design, to religion - you name it really.
Follow johnson banks on twitter @johnsonbanks, or on Facebook