Type as brand, brand as type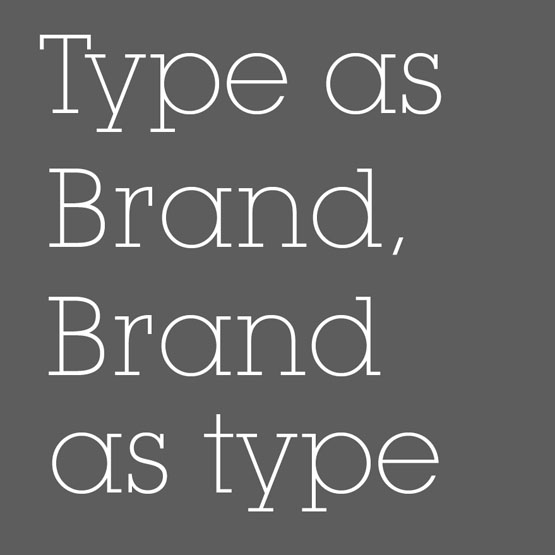 When I first started this job, there were a series of clear 'rules of the game'. The received wisdom was to design and place a logo in the corner, whilst complimentary, respectful typefaces were chosen to keep a honourable distance and not 'mess' with the logo. But it always felt to me that this was missing a trick, in branding and recognition terms.
As early as we could, we started to investigate unique, ownable typefaces that were directly linked to the masterbrand, not just typefaces in a supporting role.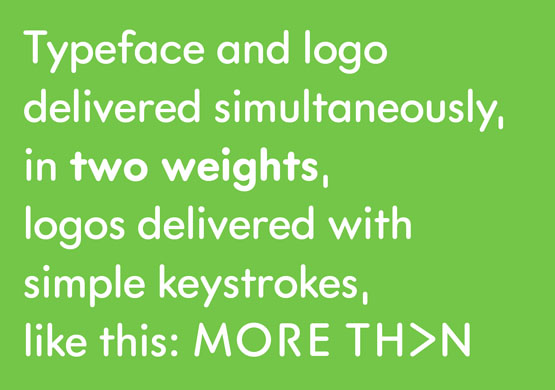 So MORE TH>N got their own logotype, and their own umbilically linked typeface, used to deliver the logo with a simple keystroke (getting rid of all those eps files overnight). Logo, typeface and colour – these simple elements immediately became synonymous with the brand.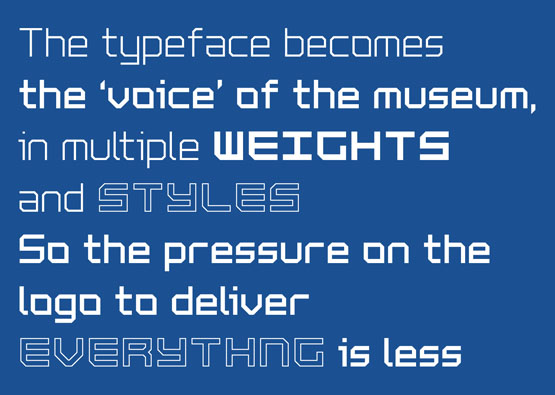 More recently the Science Museum uses their new logo as much as possible, but their own typeface in four weights helps them maintain a kind of graphic 'voice', even when the logo isn't in evidence.
The trouble with this kind of thinking was that it didn't exactly fit with a web design culture that had decided that one's choice of typefaces was, well, limited to say the least.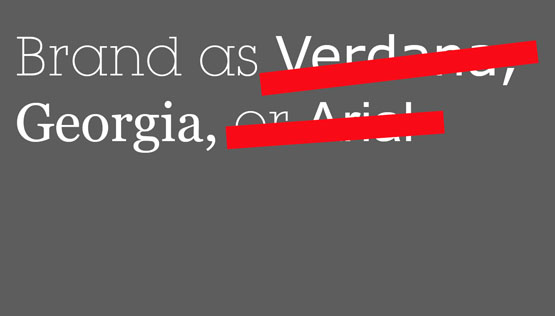 Arial, Verdana, Georgia? Hardly an extensive list and if, like most people, you felt the first two were off limits by being essentially 'orrible, a purely reductive process meant that 'Brand = Georgia'.
Cue a heck of a lot of downloaded headings and pictures if any kind of typographic consistency were required, over-long download times and nonsensical web pages if anyone turned 'pictures off'.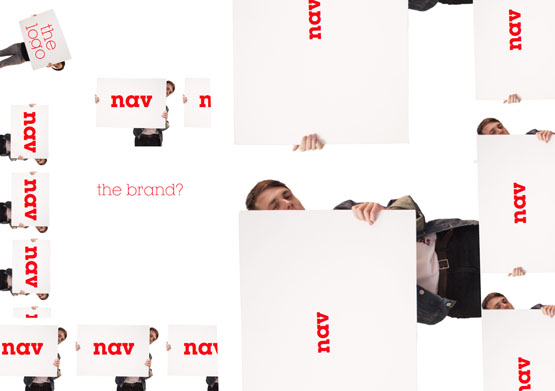 In the meantime, the gathering complexities of the web were driving most designers mad. Endless hours would be spent in meetings with newly appointed 'experts' whose answer to every question seemed to be 'more navigation' – at the top, at the bottom, across the side, in the middle, wherever. Always more 'nav', never less.
Much as ad agencies' primary intention always seemed to be to reduce 'brand' to 'logo in the corner', U/X teams seemed determined to minimise brand to 'logo as home button'. And that was about it.

Other rules evolved and were almost religiously adhered to, like our favourite, the donate buttons must always be bevelled rule (which, hopefully with the recent rejection of skeuomorphism has finally been thrown out of the window).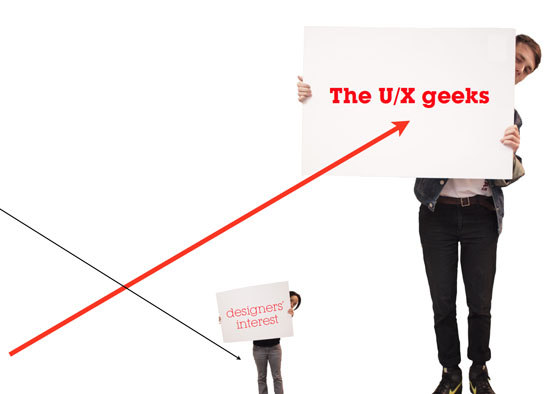 The rise and rise of the U/X geeks coincided with the relative lack of interest of the designer, still retreating back into 'print' even though increasingly limited to a hand-held, one-off poster type of application.
But the advent of web fonts through the likes of Fontdeck and Typekit, after what seemed like an eternity stuck in the Verdana tumbleweed, means that choice has finally returned. A scheme like our recent one for Acumen would once have been destroyed by the web. Now it comes alive. A custom hand-writing font such as that created for Cystic Fibrosis can be streamed online and Brighton's Dome and Festival identities can breathe online just as they do in print and 3d.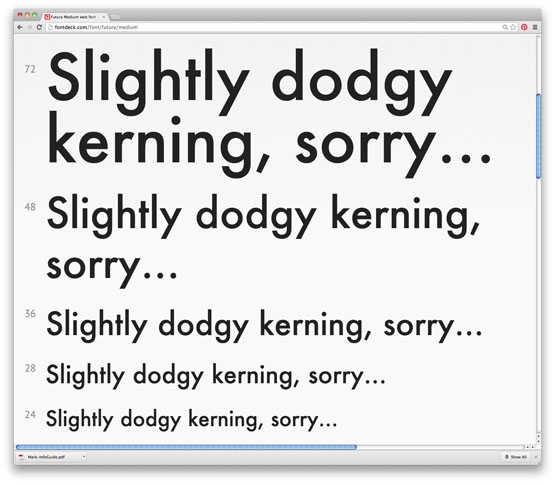 Sure, the technology is not perfect. You can't use every font you want, at least not yet. Some of them have been rushed online and suffer from slightly worrisome spacing and kerning. And the prices are a little high, as you might expect. But these are just minor quibbles, the kind you would expect in the early days of a new technology.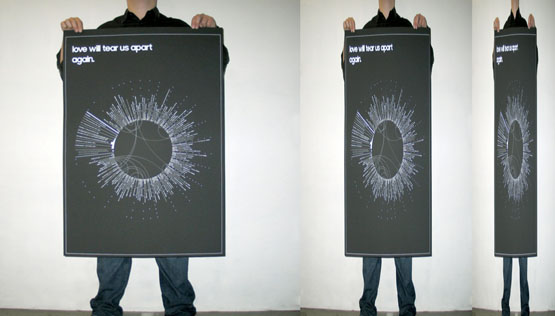 Poster by The Luxury of Protest, apologies for the squashing
In parallel, working out quite how to design for a responsive environment takes quite a bit of thought and the 'perfect layout' now has to exist in at least three different formats (perhaps questioning the whole idea of a 'layout' in the process).
But the evidence, now all around us, is that we're entering a 'golden age' for design online.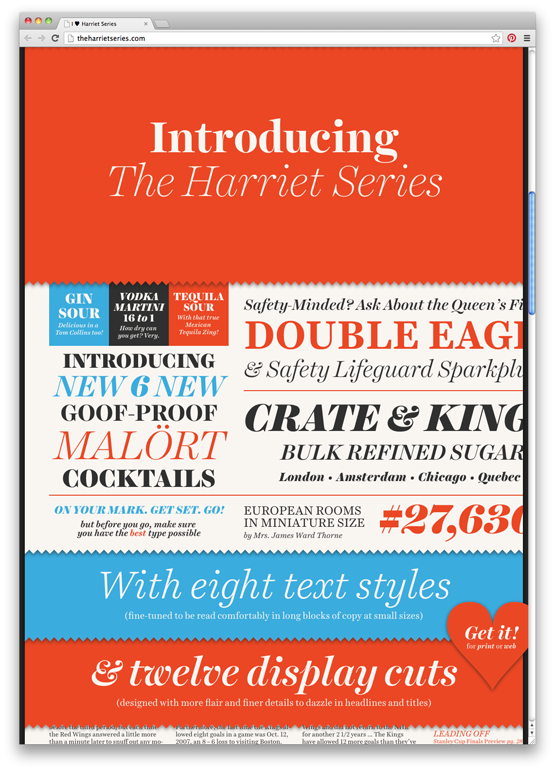 This site for The Harriet Series dates only from last year but was early proof of how high-quality online typography was now possible. This magazine piece on Bat for Lashes' Natasha Khan for Pitchfork feels and behaves the way a magazine should, but on the web.
At a more micro-level, simple sites like Jessica Hische's demonstrate understated use of newly online foundries such as Hoefler and Frere-Jones' cloud typography solution. Hoefler and his team haven't just chucked their fonts online and counted the cash – they've painstakingly re-optimised their back catalogue to be much more pixel friendly, from the ground up. If you thought that Gotham's time as the 21st century's pre-eminent typeface was nearly over, think again.
Making smaller scale, yet equally influential inroads into the details of online code are the likes of Trent Walton who is proving that Austin could yet prove to be the epicenter of dynamic HTML type. His aim? To have no need for 'pictures' ever again, and deliver everything with online fonts and some canny code.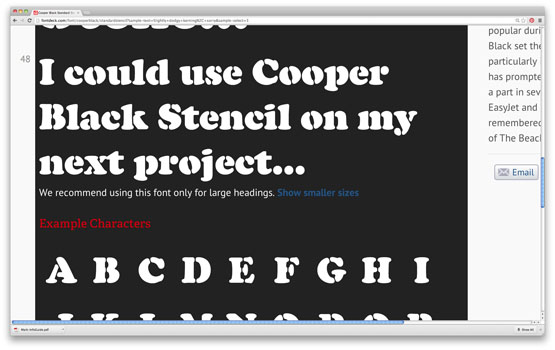 What's next? Well, I could now design my next project in Cooper Black Stencil (now there's a thought) and the next time we commission fourteen typefaces from children we could also use them online (marvellous).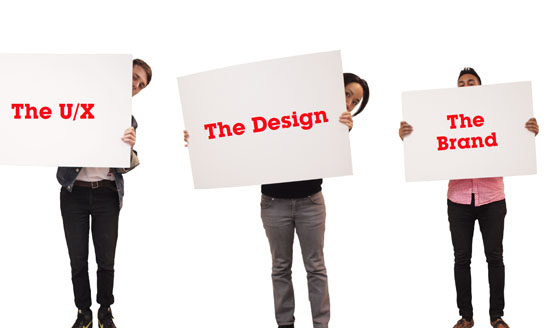 But, more importantly, U/X, design and brand are now all equally important. Just about anything is finally possible. The gate is open.
This is an adaptation of a talk given last weekend by johnson banks' creative director, Michael Johnson, at the Ampersand NYC conference in New York. Thanks to the Ampersand team for the invitation, their hospitality and to the other speakers for their insights.
Follow johnson banks on twitter @johnsonbanks, on Facebook and sign-up for our newsletter here
Comments are open...