What were you thinking?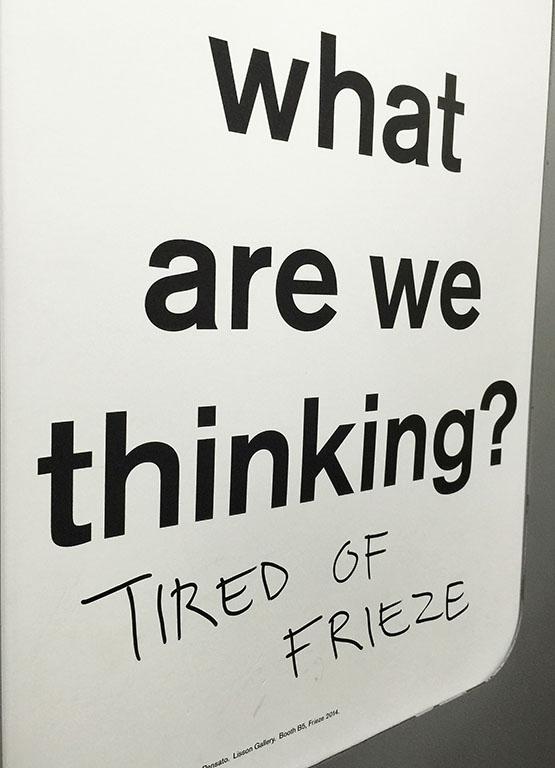 There's a very funny example of clever-clever marketing gone wrong at Regent's Park tube station at the moment.
The Lisson Gallery has decided to put simple text-only ads in the lifts featuring one simple question: 'what are we thinking?'. Maybe they thought that this would spark a lively existential debate in the minds of visitors to the Frieze art show as they prepare themselves for the hurly-burly of contemporary conceptual art.
Trouble is, the ads have been hacked, and any hopes for a high level of cultural discourse have been shattered. In response to 'what are we thinking?' we have 'tired of frieze' (at the top of the page)…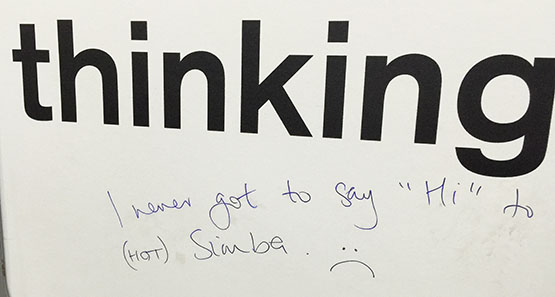 …'I never got to say "Hi" to (HOT) Simba' and a bunch of others...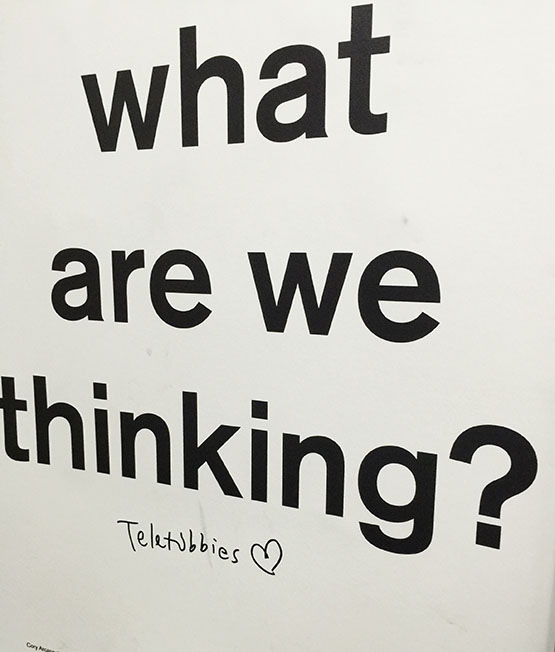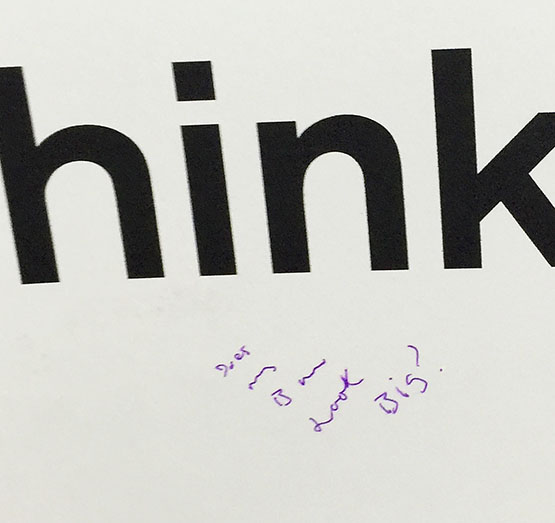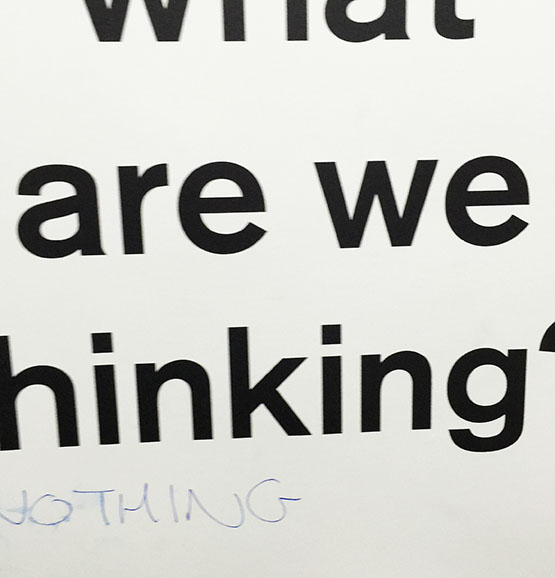 ...eventually ending with 'nothing'. Very funny.
In the interests of fairness, should you get to the Lisson stand at Frieze you will see work by Cory Arcangel, Joyce Pensanto and Ryan Gander.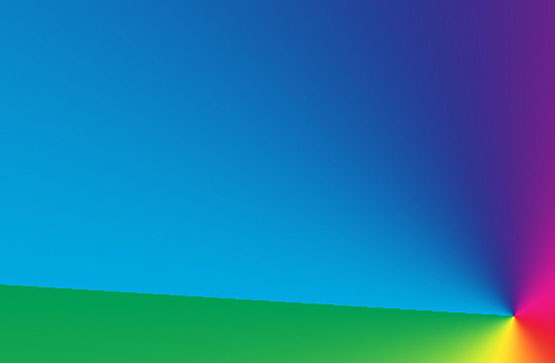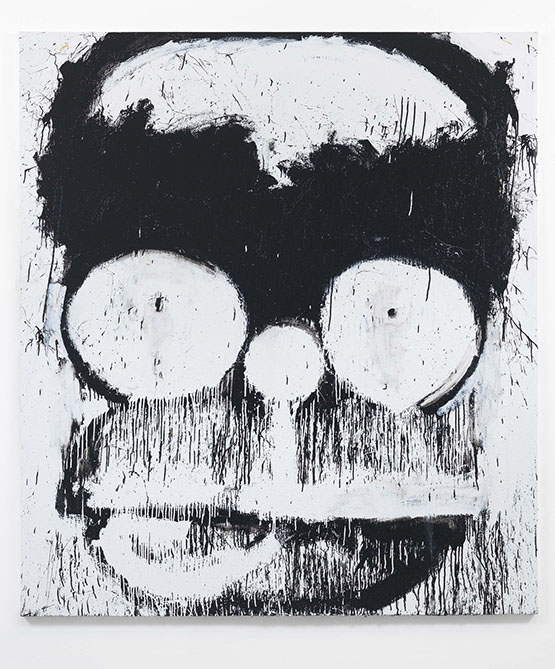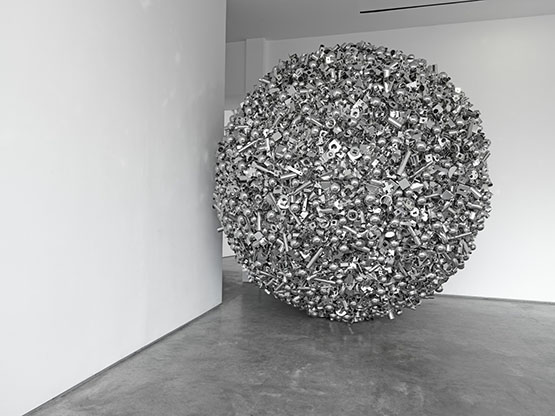 Nice work. Shame about the ads.