Where straight lines are banned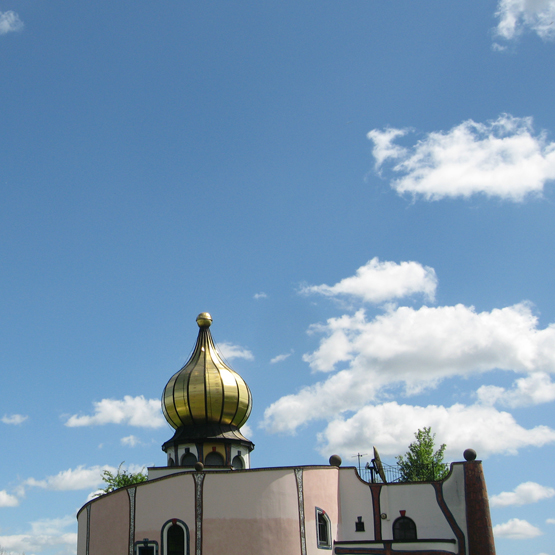 A member of the johnson banks team has just returned from a break at a spa with a difference – there were no corners, no edges, nor straight lines…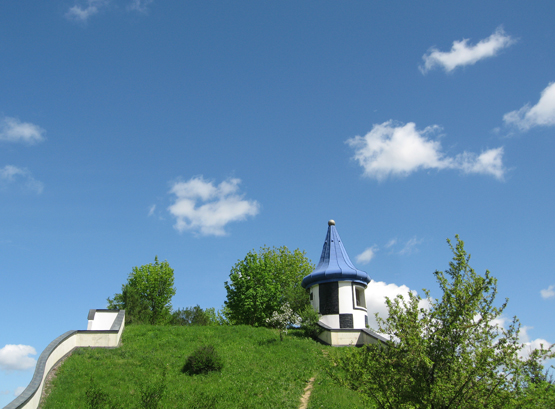 Tucked away in the countryside an hour or so from Vienna, the Rogner Bad Blumau spa (or hot spring village) looks rather like you have walked into a fairytale land – all onion-domed turrets, mosaicked walls, undulating walkways, irregular-shaped windows (2400 varieties to be precise), grass-covered roofs topped with trees, and eleven different temperature pools scattered throughout.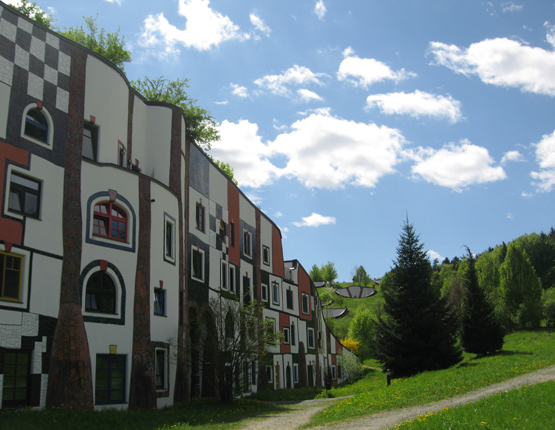 The spa was designed by the late Austrian artist Friedensreich Hundertwasser (1928–2000) and is wholly powered by the 3000 metre deep thermal spring.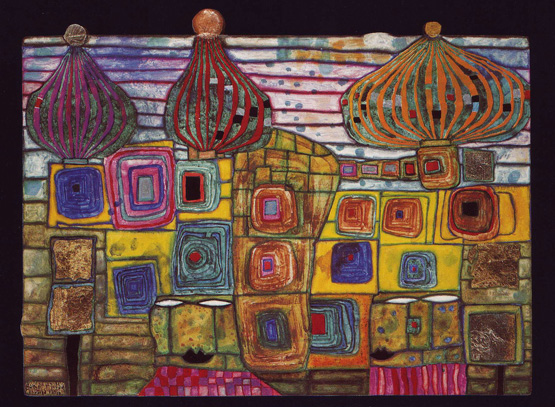 Above, Aerobic Church, 1981
Stumbling upon Hundertwasser's naive and oddly pleasing pictures during a German exchange trip at school, we then saw the designs and model (pictured below) for the unfinished spa, in a compendium of the artist's work back in the late 90s. It only took us another 17 years to visit his work in person.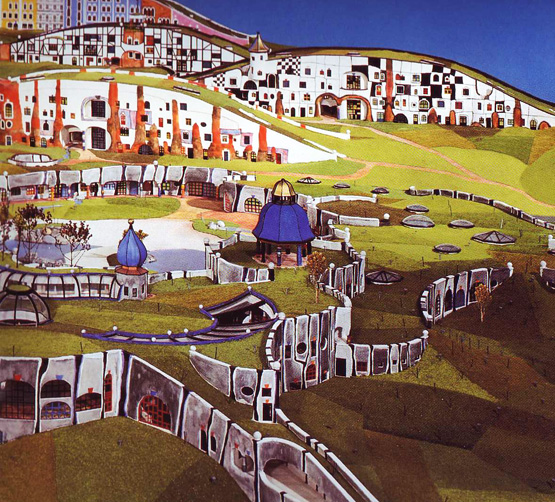 Although originally known for his paintings and prints, Hundertwasser became most famous for transforming buildings. (However he also created graphic work – from stamps to flags and even car license plates, the latter slightly contradicting his green credentials we would have thought).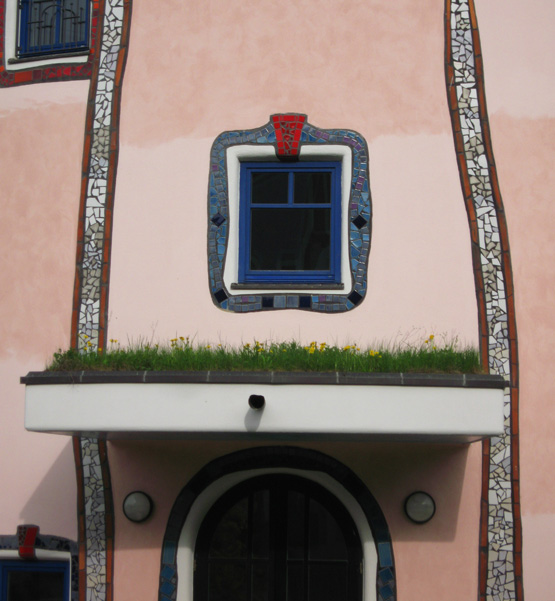 Hundertwasser described himself as an 'architecture doctor' because he often revived drab grey 'sick' buildings to 'live' more in harmony with nature.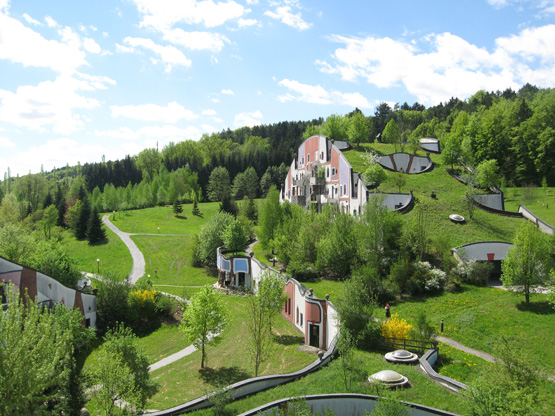 Most of his architectural work can be seen in Austria and Southern Germany – in fact we also visited a service station by the motorway on our way to the spa, as well as an art gallery (KunstHausWien) and a private apartment block in Vienna.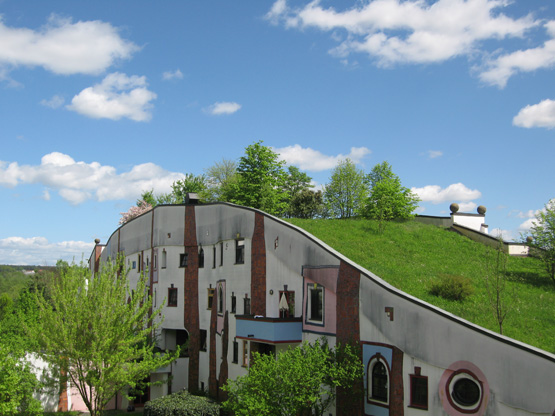 Hundertwasser's environmental beliefs are at the core of his work, and he wrote many manifestos over the years explaining his ideas.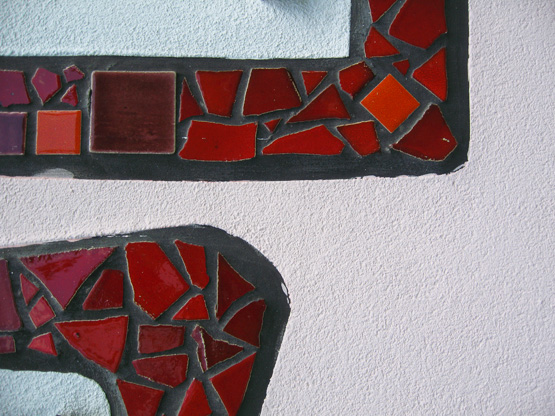 All his buildings are designed or transformed to sit more in union with the natural world. The urban buildings even house tree tenants – in addition to people – where they have their own rooms, branches reaching out of the open windows.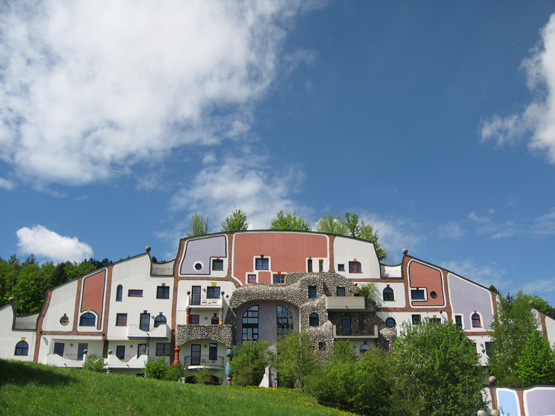 But back to our visit to the spa. We were slightly anxious that it wouldn't live up to the architectural models we first saw all those years ago.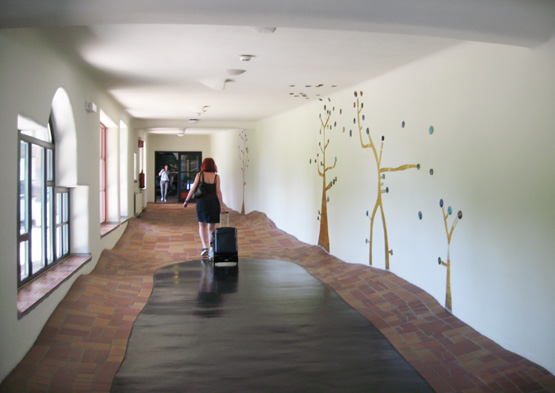 We needn't have worried though, as it was immaculately kept by (presumably) an army of unseen gardeners and cleaners.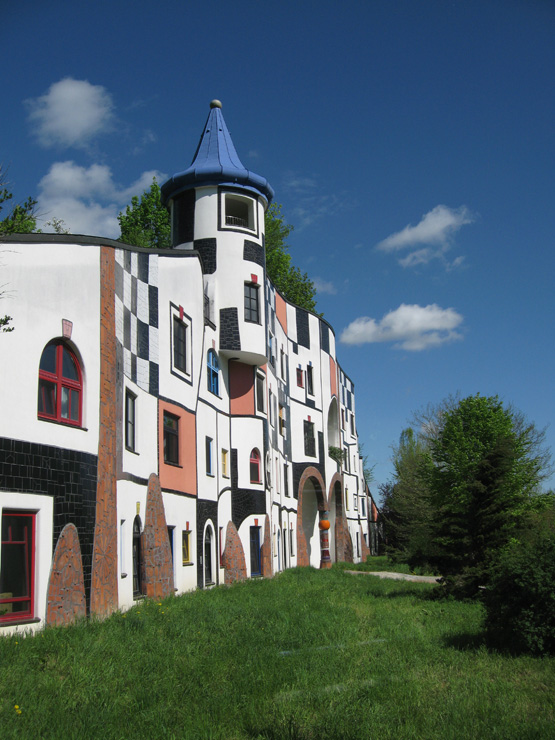 The level of detail in the assorted buildings was quite astounding too – Hundertwasser had even cast his spell over all of the bathrooms…
…oh, and the massages weren't bad either.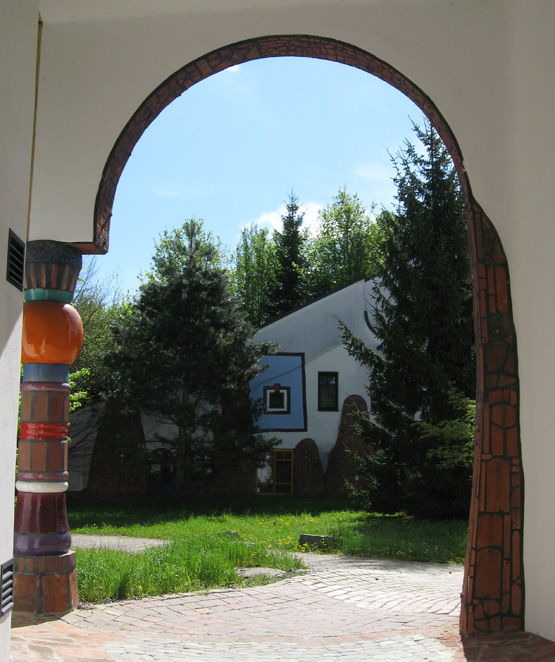 Reporting by Julia Woollams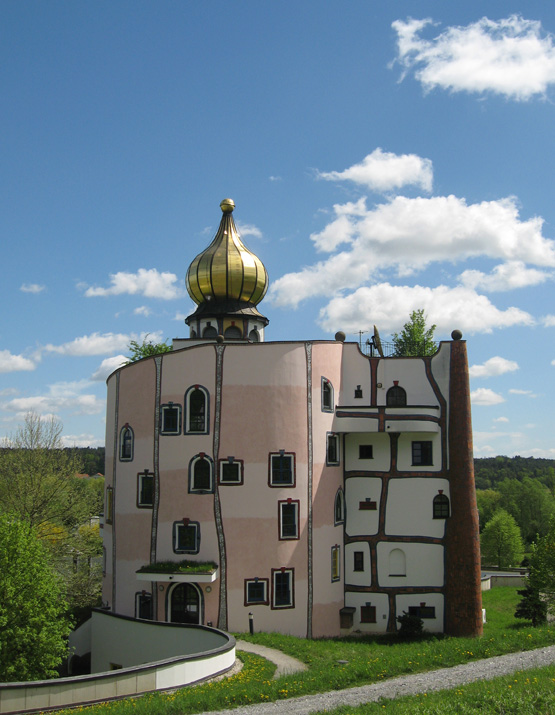 Follow johnson banks on twitter @johnsonbanks, on Facebook or sign-up for our newsletter here