For Action for Children a series of factors had led to their relatively low levels of awareness. Local Councils had become their key audience for commissioning services, and the charity had forgotten to keep their brand in the public eye since their name change in 2008 from 'National Children's Homes'.
They are, in fact, one of the UK's largest children's organisations, running centres, fostering and adoption services, family counselling, short break residential homes, schools, domestic abuse counselling services – yet from a brand perspective, they are a well-kept secret.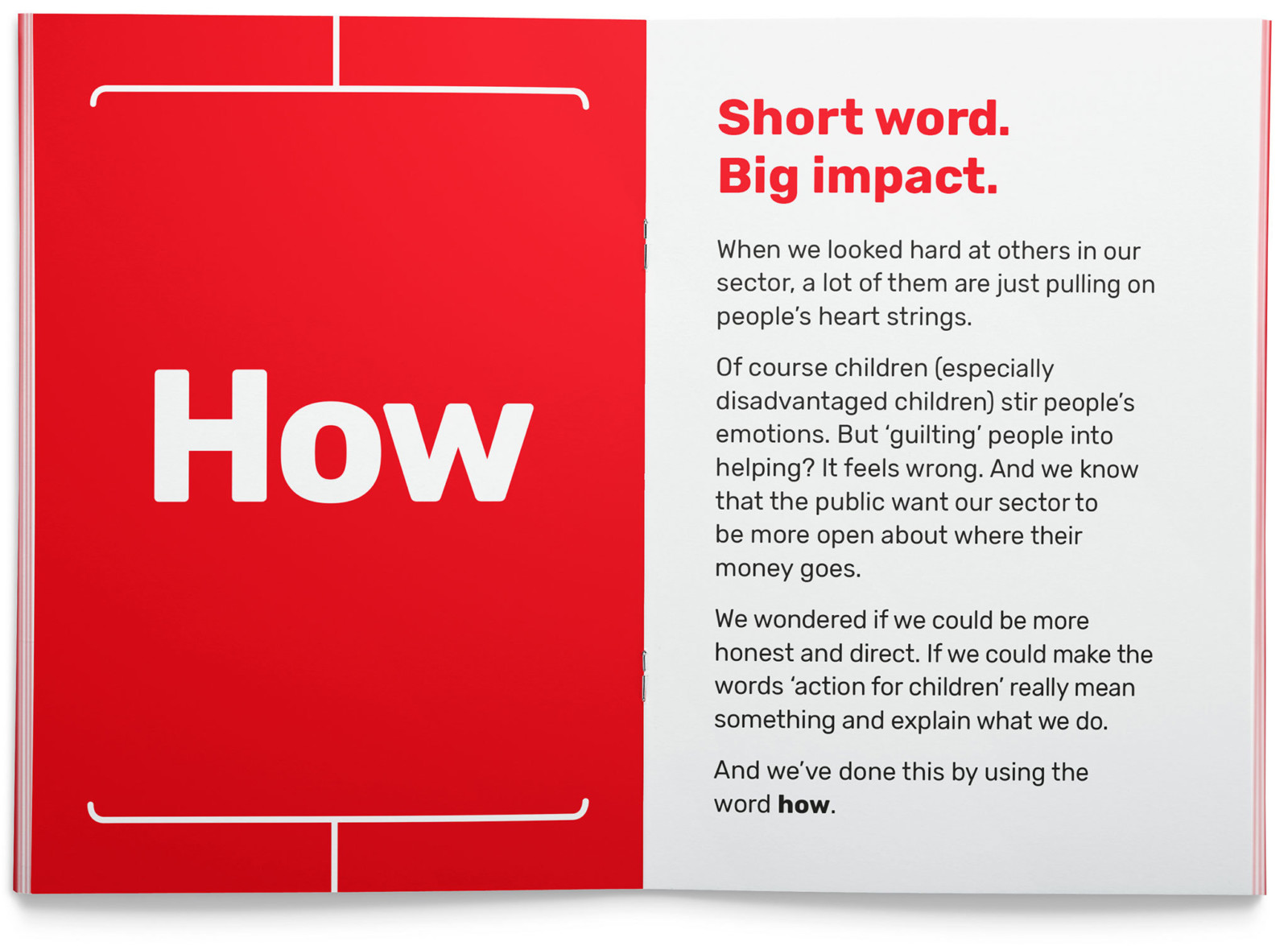 Brand strategy
We began by exploring a written thought initially first put forward by the client – that they should 'demonstrate the difference' they make to children's lives. Slowly, across various workshops, a new central idea began to take hold.
Rather than fight with their competitors over the default 'why this child desperately need your help' territory, they should demonstrate the 'how'. How their works changes lives, how they make an impact – how they help hundreds of thousands of children and families every year.
The idea of presenting an honest and down-to-earth face to the world seemed to match with what they were like as people. It also echoed wider studies that repeatedly highlight the public's desire for charities to be more transparent with where the money goes, and less dependent on dubious fund-raising tactics.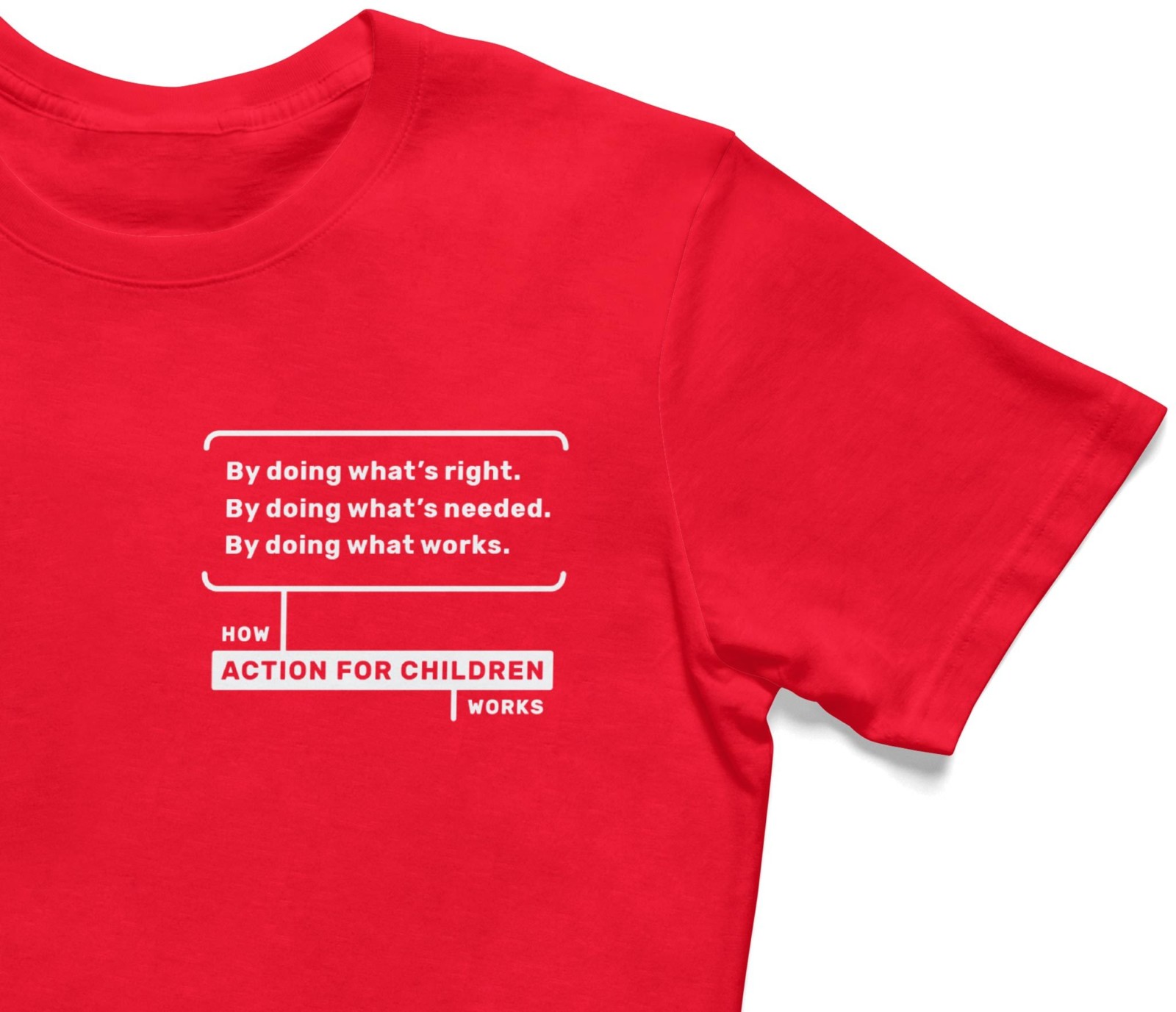 In turn the brand thinking influenced their new corporate strategy. Soon their original mission and vision was replaced by the desire to 'Do what's right, what's needed and what works' for any child that needs their help, and a clear narrative was born.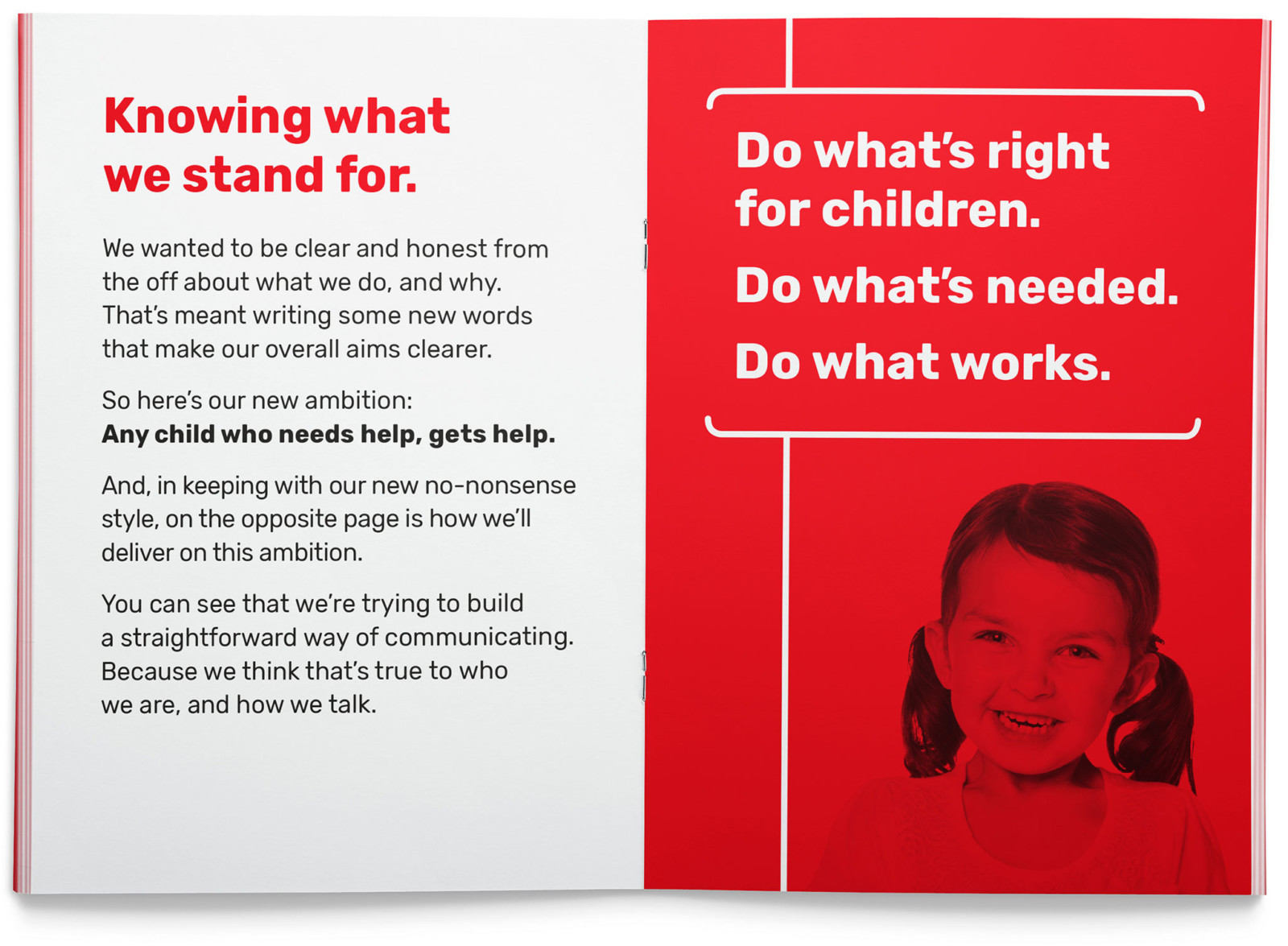 Our work has a lasting effect on disadvantaged children, their families and our society. We always demonstrate what we do, and show how it works. We know that the problems children face can be solved, and that patterns of disadvantage, neglect and emotional distress can be overcome when we intervene. In a world where one thing often leads to something worse, we prove how it can lead to something much, much better.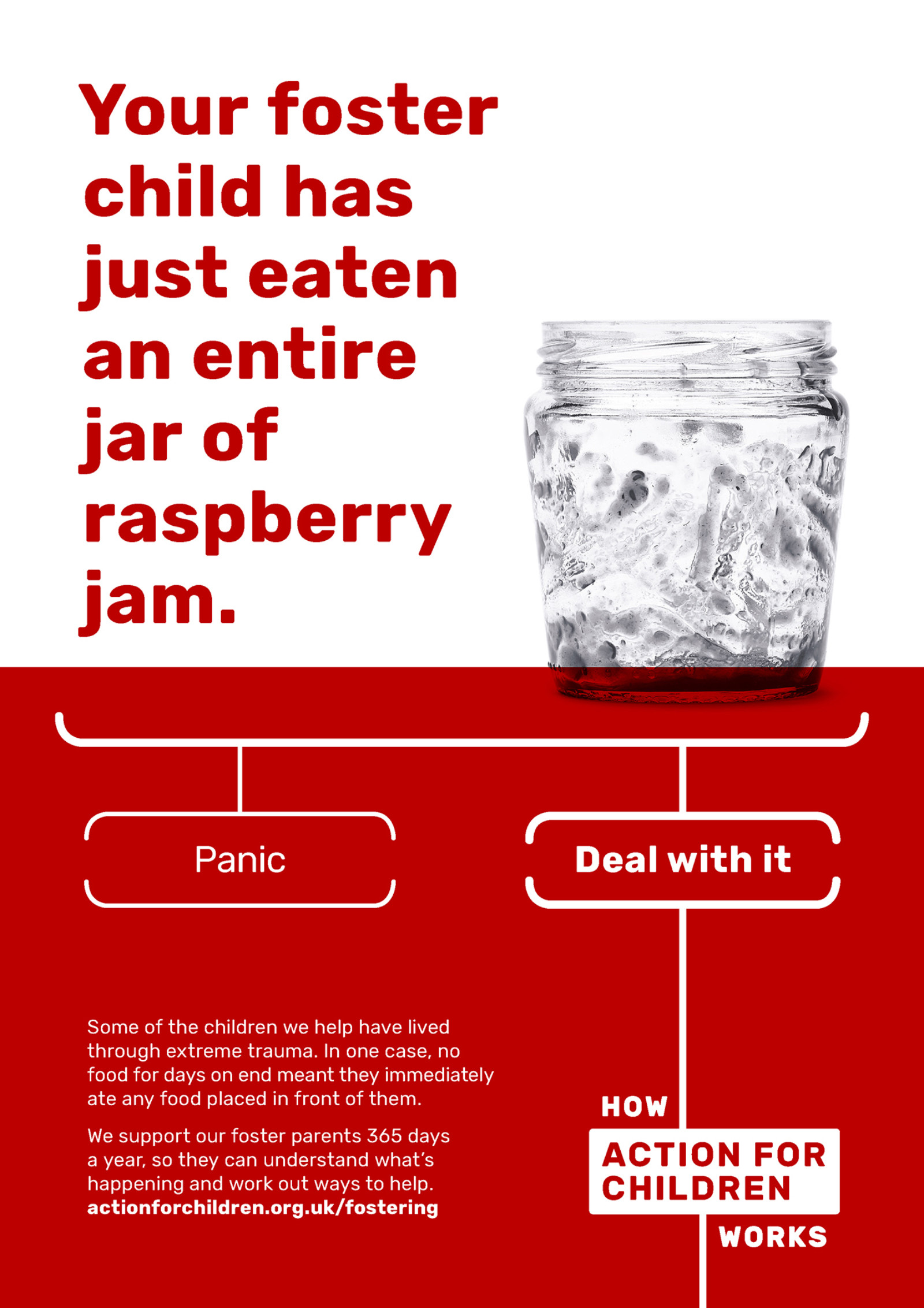 Brand identity
In our visits and research trips, we kept returning to the observation that they were breaking cycles and re-routing lives, for the better. This inspired a new brand approach based on the flow of their work, always beginning or ending with the words 'How Action for Children Works'.
Rather than simply hiding behind a 'new logo in the corner', this forces the organisation to always show how they work, and the difference they have made. And, from almost the first layouts, we were able to talk about and illustrate the vast breadth of what they do – something that they struggled to do before.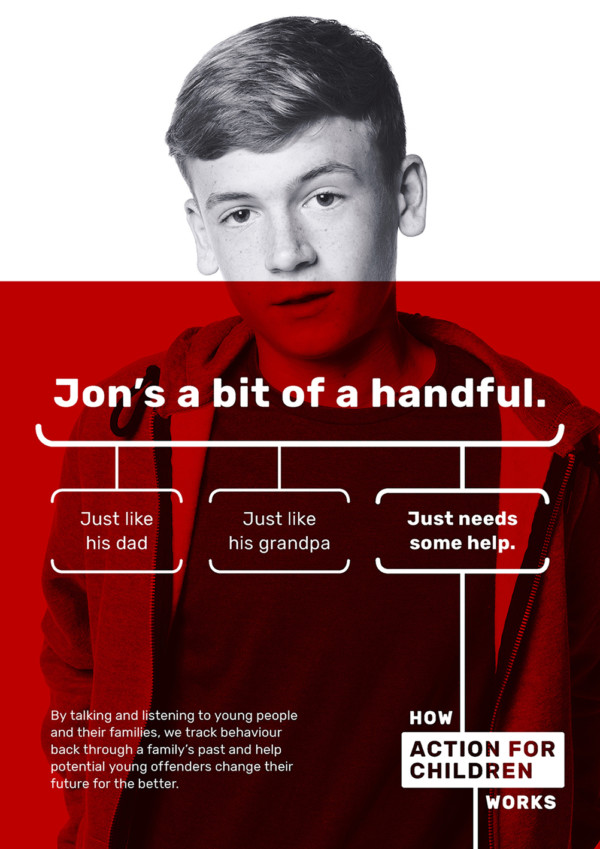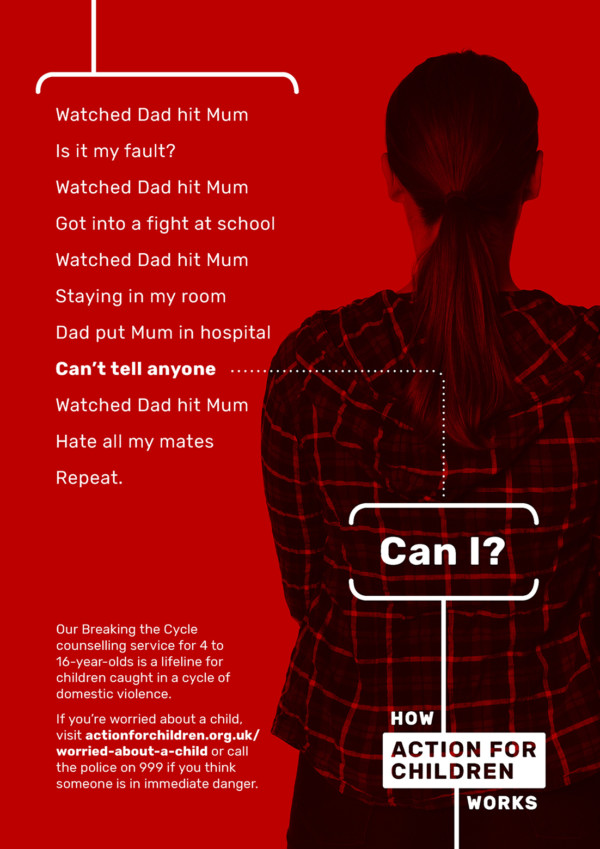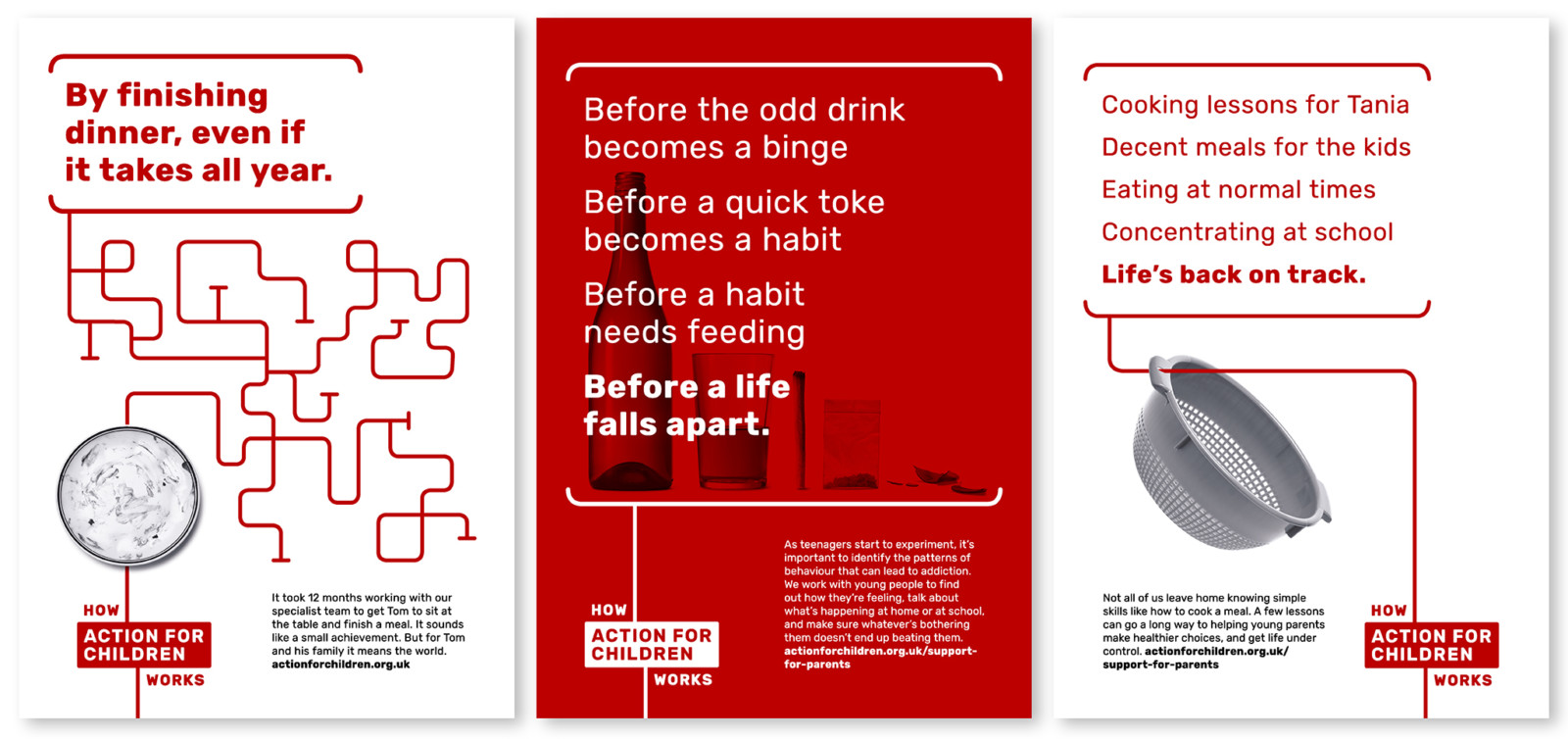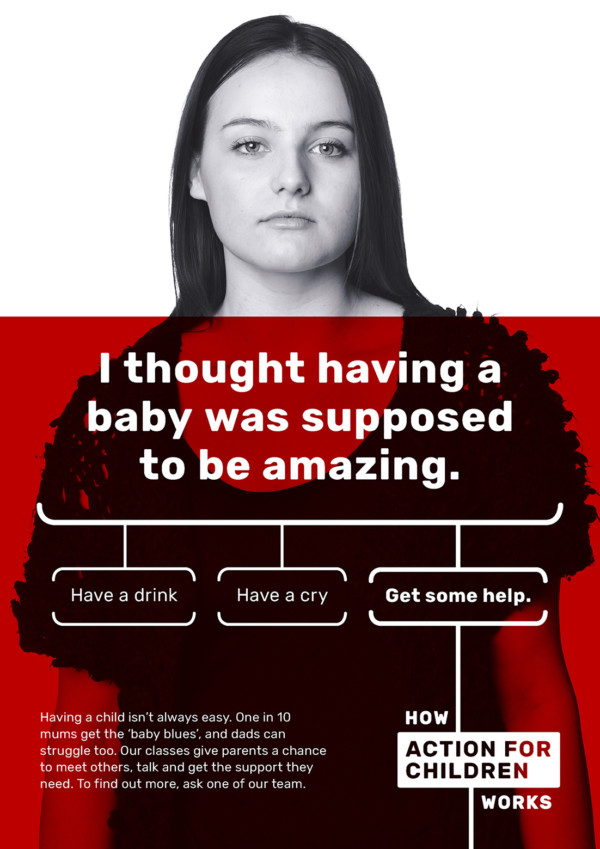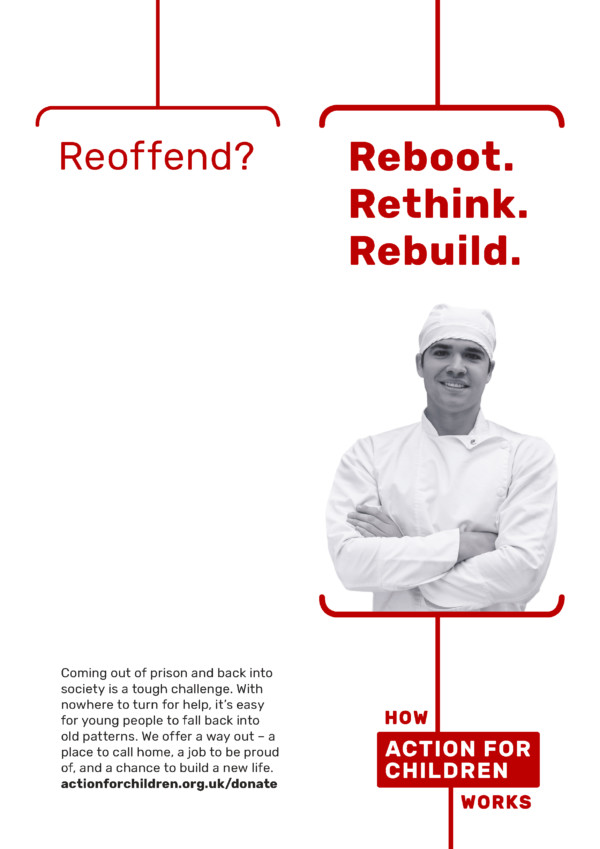 This has meant a complete root-and-branch re-write and re-design of much of their material. And as we toured the UK, running staff workshops, we tested the new narrative and began to compile the raw material for series of powerful posters for the centres, based entirely on true stories told to us by staff.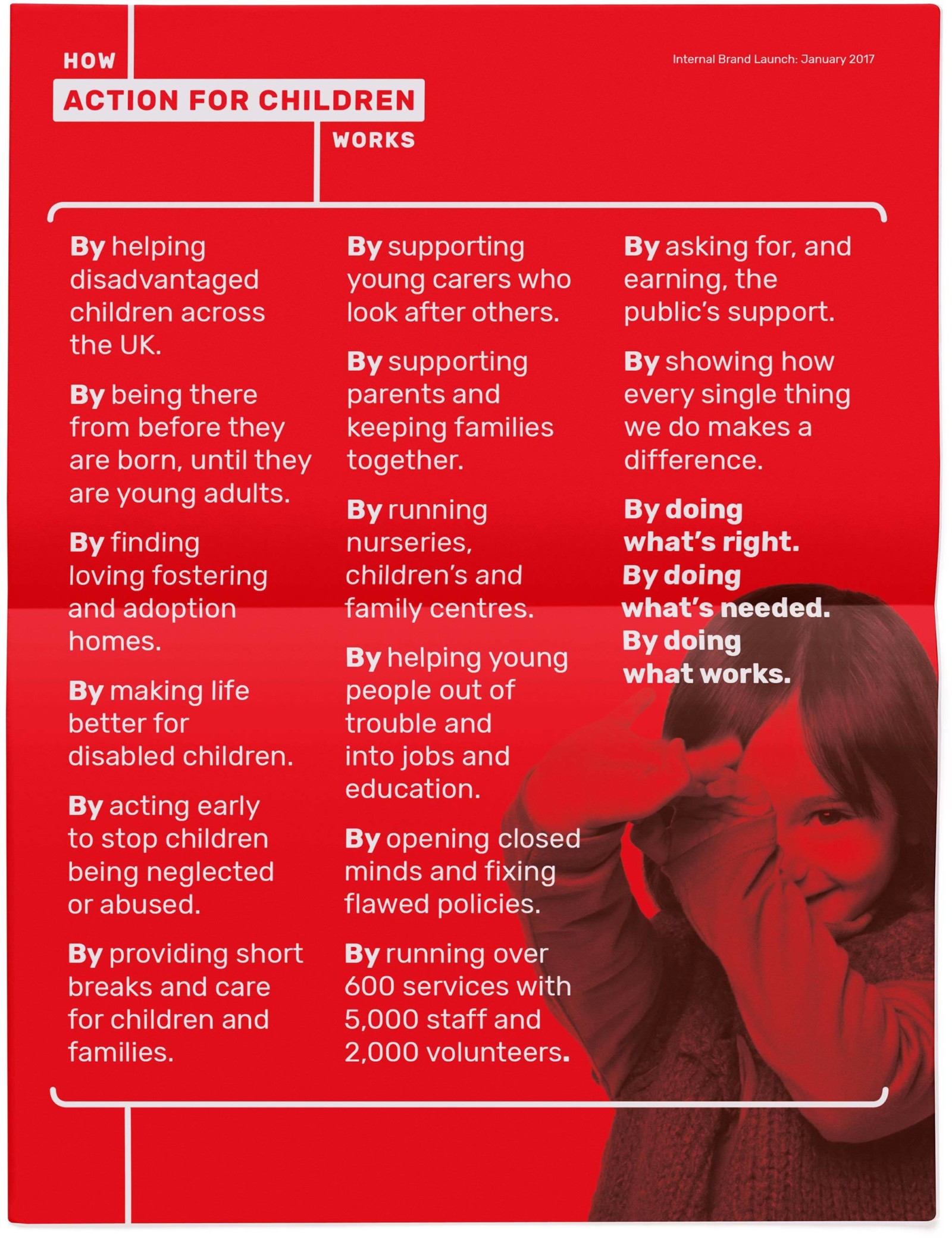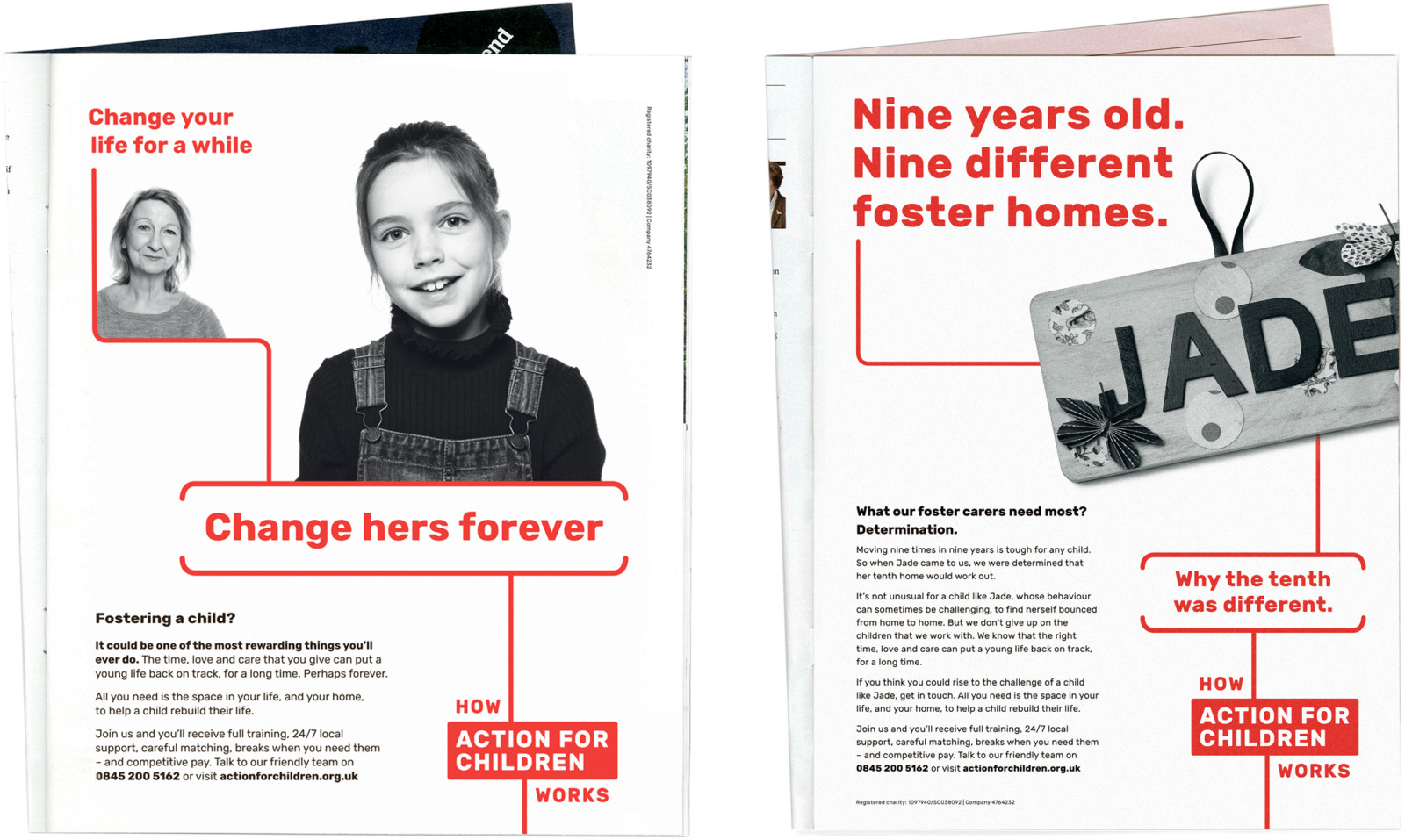 Their traditional new year call for new Foster carers and parents has been replaced by a four month advertising campaign across The Guardian and Observer newspapers, and every member of staff is received a copy of a brand booklet, and a staff newspaper.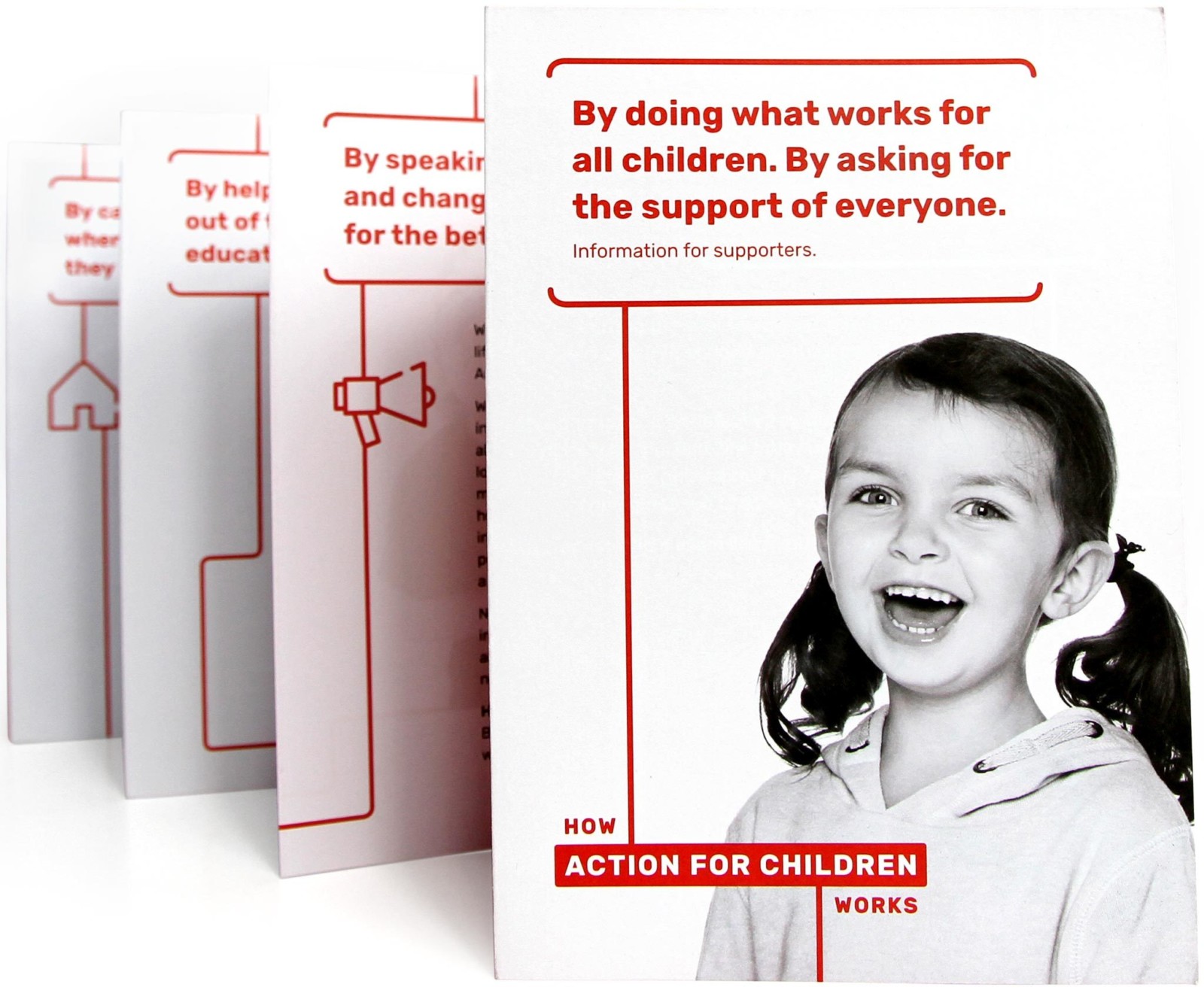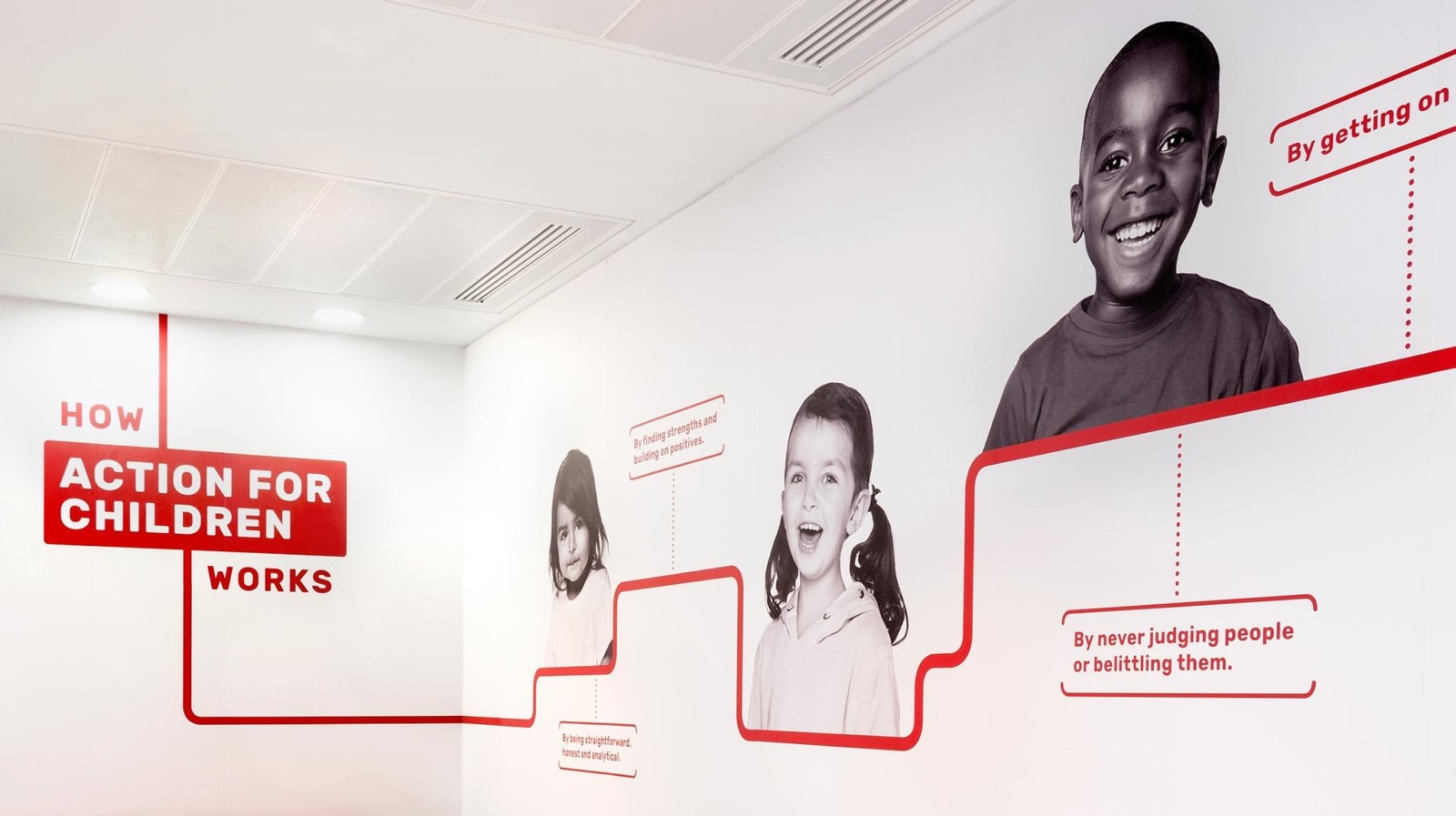 The brand has already appeared in 3D form at their London and Watford head offices, on their website and brand hub, and is being rolled-out across hundreds of applications this year, including merchandise, mugs and icon sets.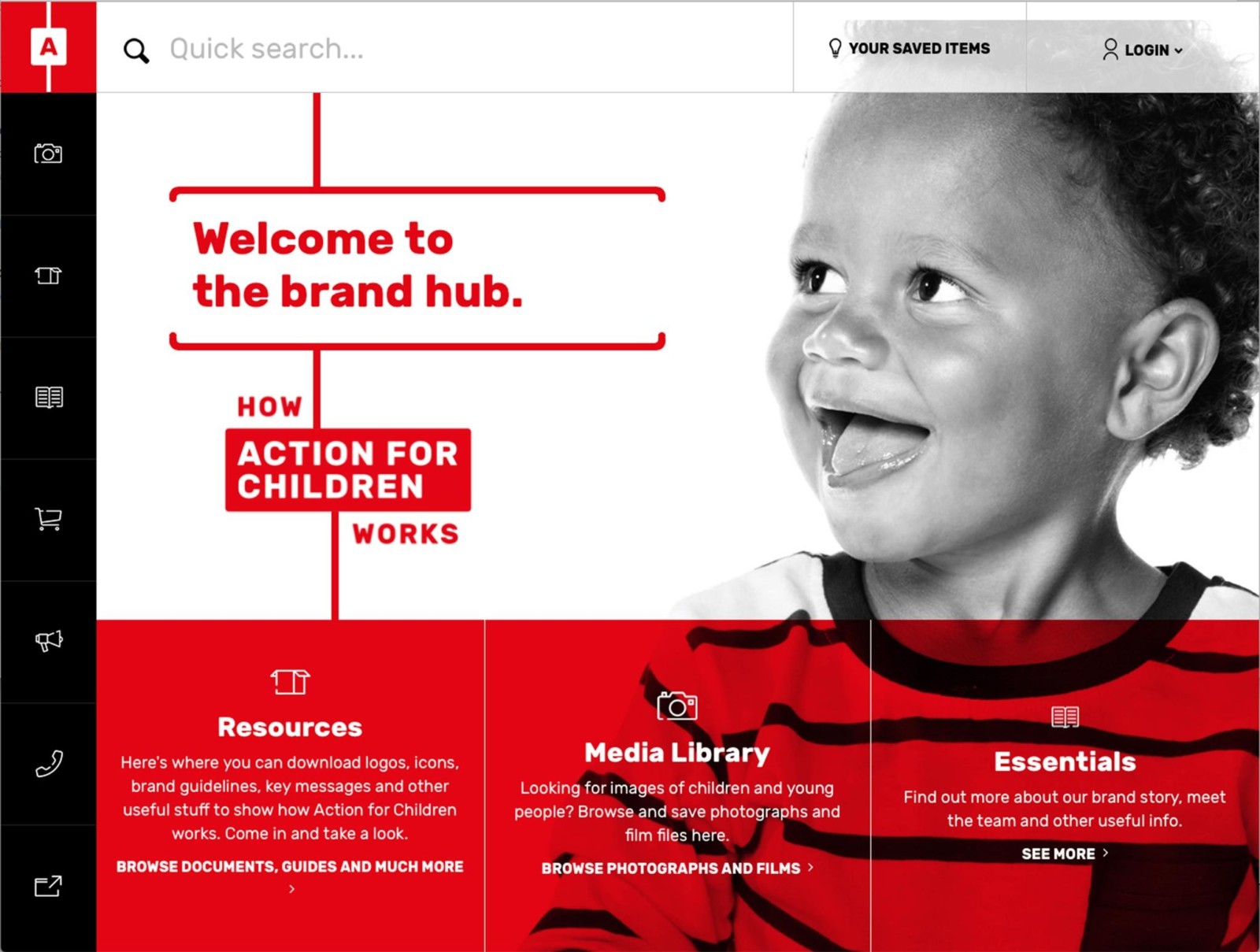 Brand hub design & build by Screen media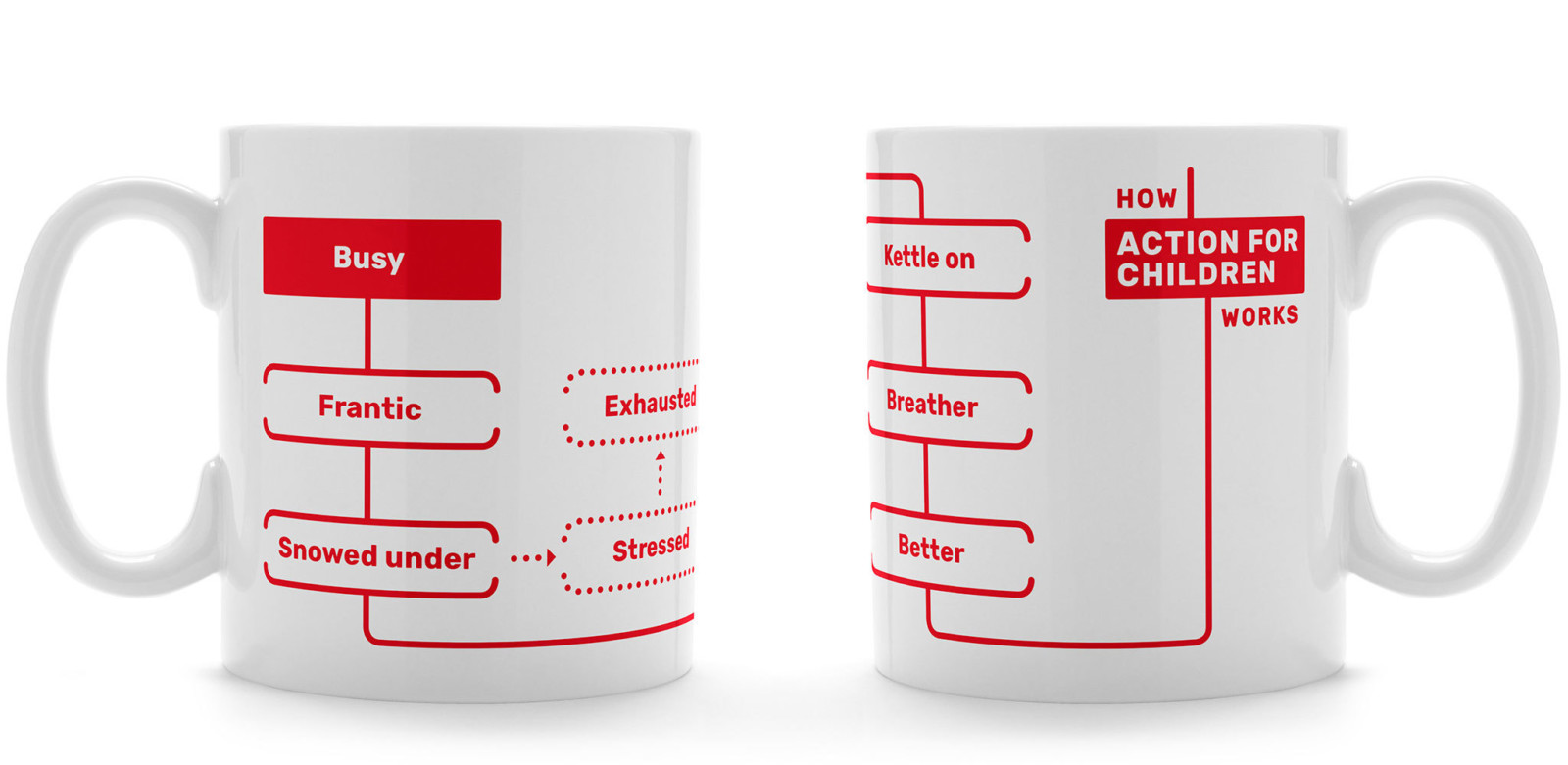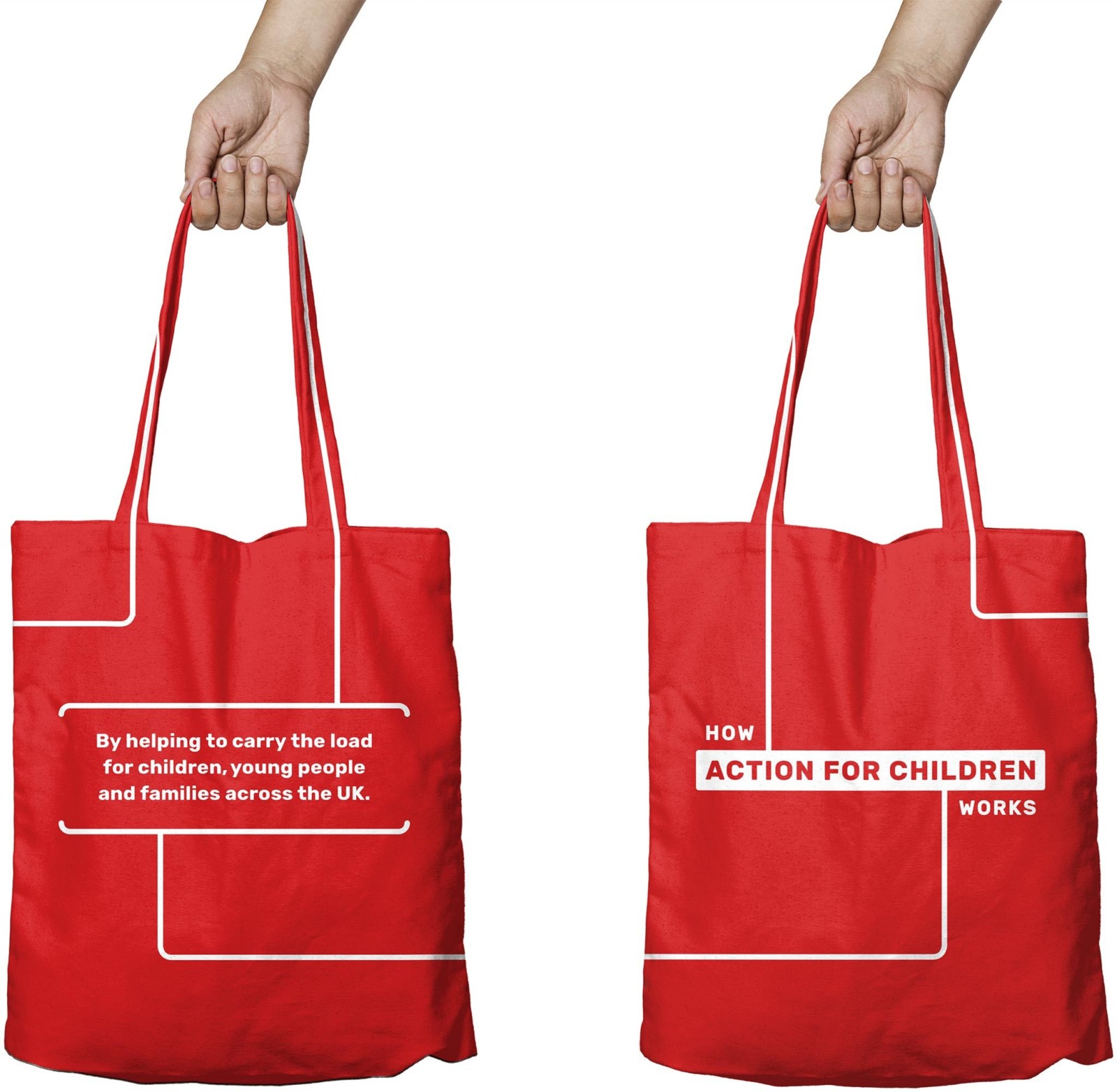 Credits