This project came about when one of our clients, Ravensbourne, asked if we were interested in developing a research project to test and showcase the in-house 3D prototyping skills and technology at their site in Greenwich.
The design brief and solution
We suggested they do something typographic – just the briefest period of research revealed very few examples of prototyping merged with graphic design. After some thought, we set ourselves the brief to develop a 3d alphabet of alphabets. Each letterform is different, each in turn interprets a different alphabet.
For each letter we carried out extensive research, made drawings, built maquettes and produced simple 3d visuals, before handing the ideas over to Ravensbourne's team.
There was a period of 'virtual proofing' where we examined the ideas as rendered files, and when all parties were happy, we began the 3D printing (which for some letters took as long as eight hours). Some of the ideas worked straight away, some needed refining. Some fell apart, some were perfect, but after about six months solid work the 'alphabet' was ready.
The full alphabet follows, each with their explanatory notes.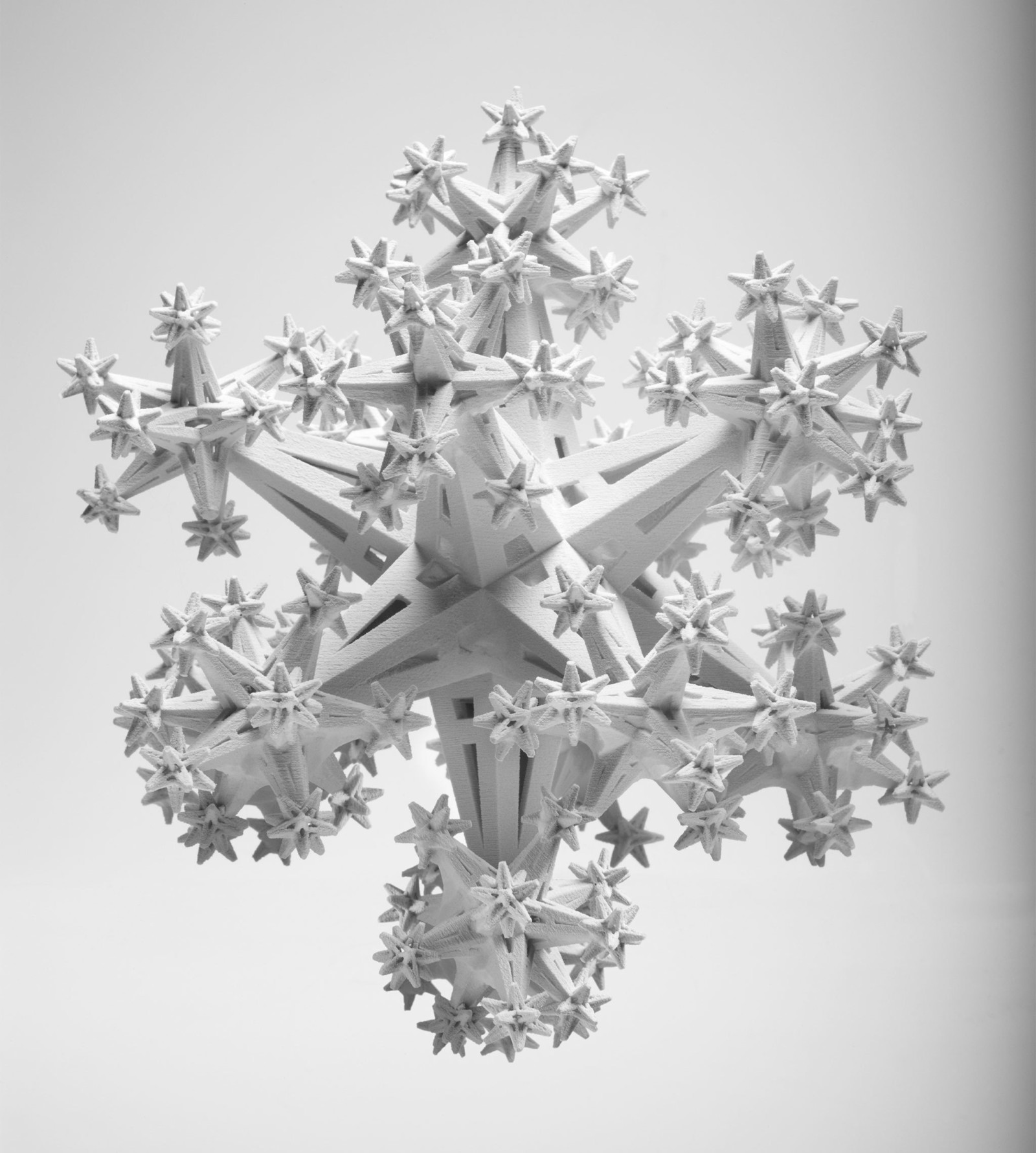 Akzidenz Grotesk: Originally designed in 1896, and forerunner to Helvetica, Akzidenz was part of a family of early sans-serifs called 'grotesques'. It comes in a range of weights and styles: for this design a condensed weight is 'fractalised', turning a grotesque into a thing of beauty.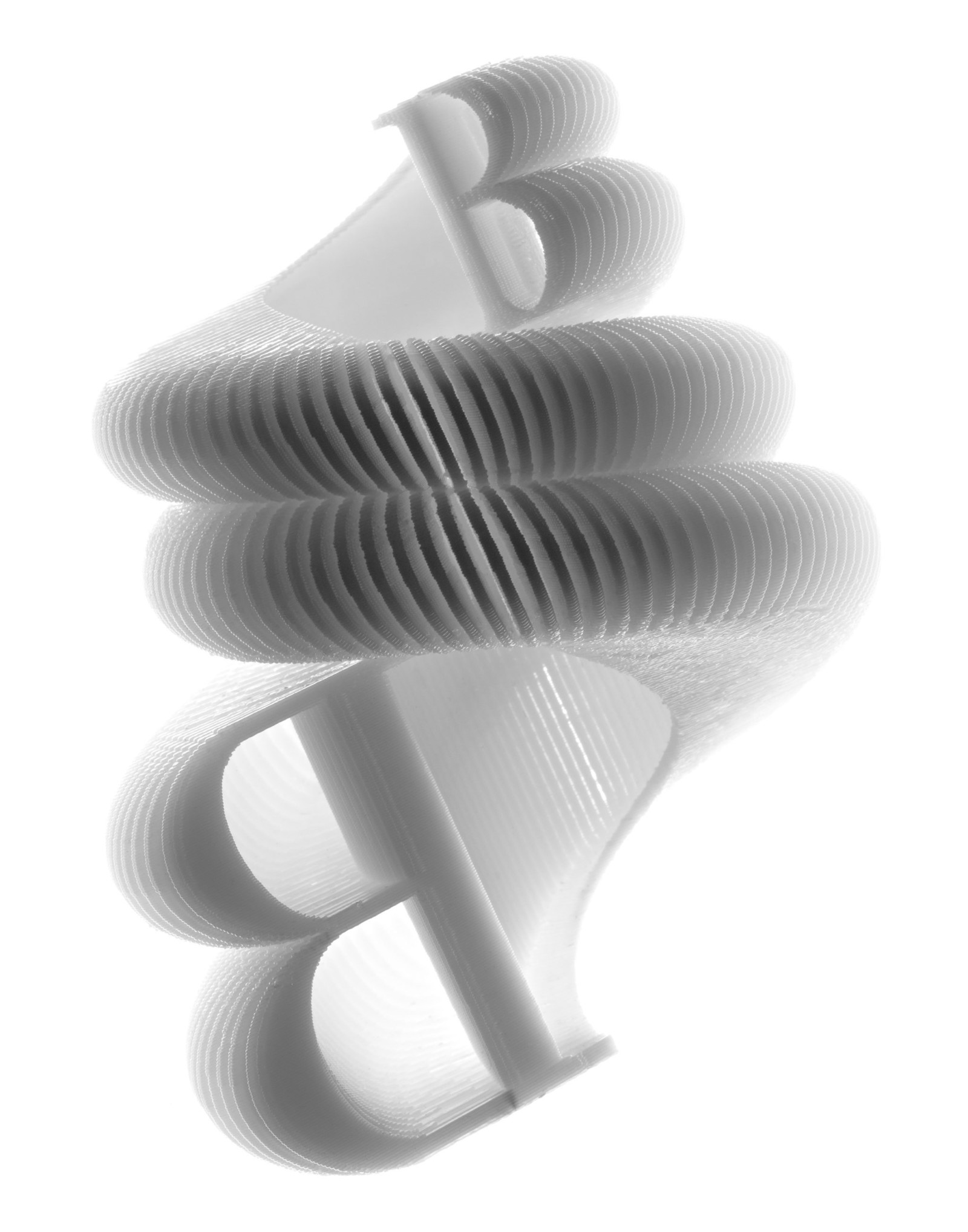 Bodoni: Baskerville and Bodoni are usually judged as two separate typefaces, but Giambattista Bodoni modelled his famous font on John Baskerville's, at first. The key difference is that the thicks and thins are in turn thicker, and thinner.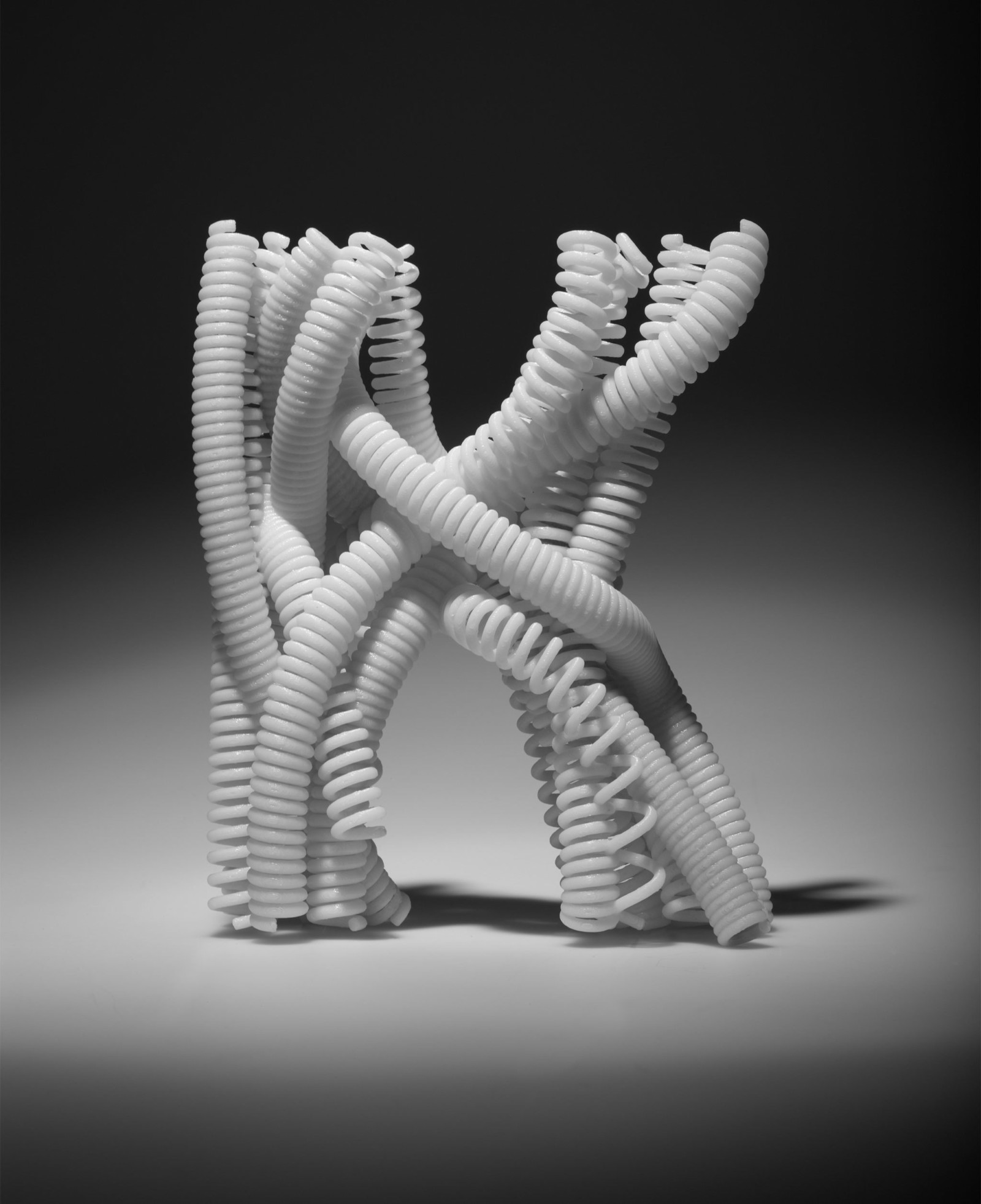 Kabel: Released in 1927, Kabel was a geometric sans-serif typeface that was named in honour of the then newly completed transatlantic telephone cable.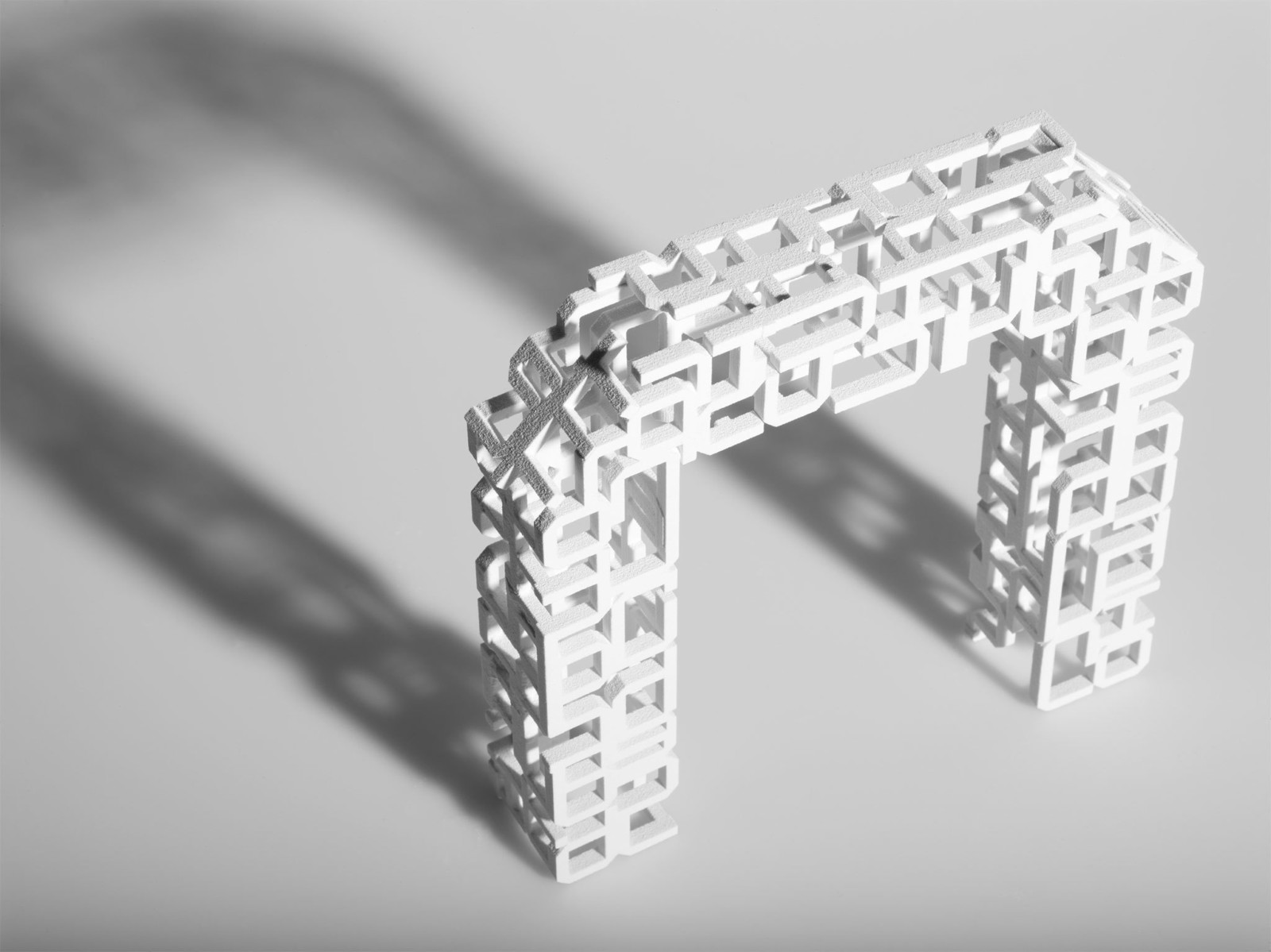 New Alphabet: This typeface was a radical experimental font proposed by Dutch design legend Wim Crouwel in 1967. He simplified characters down to their absolute minimum, and only utilised vertical, horizontal or 45-degree strokes.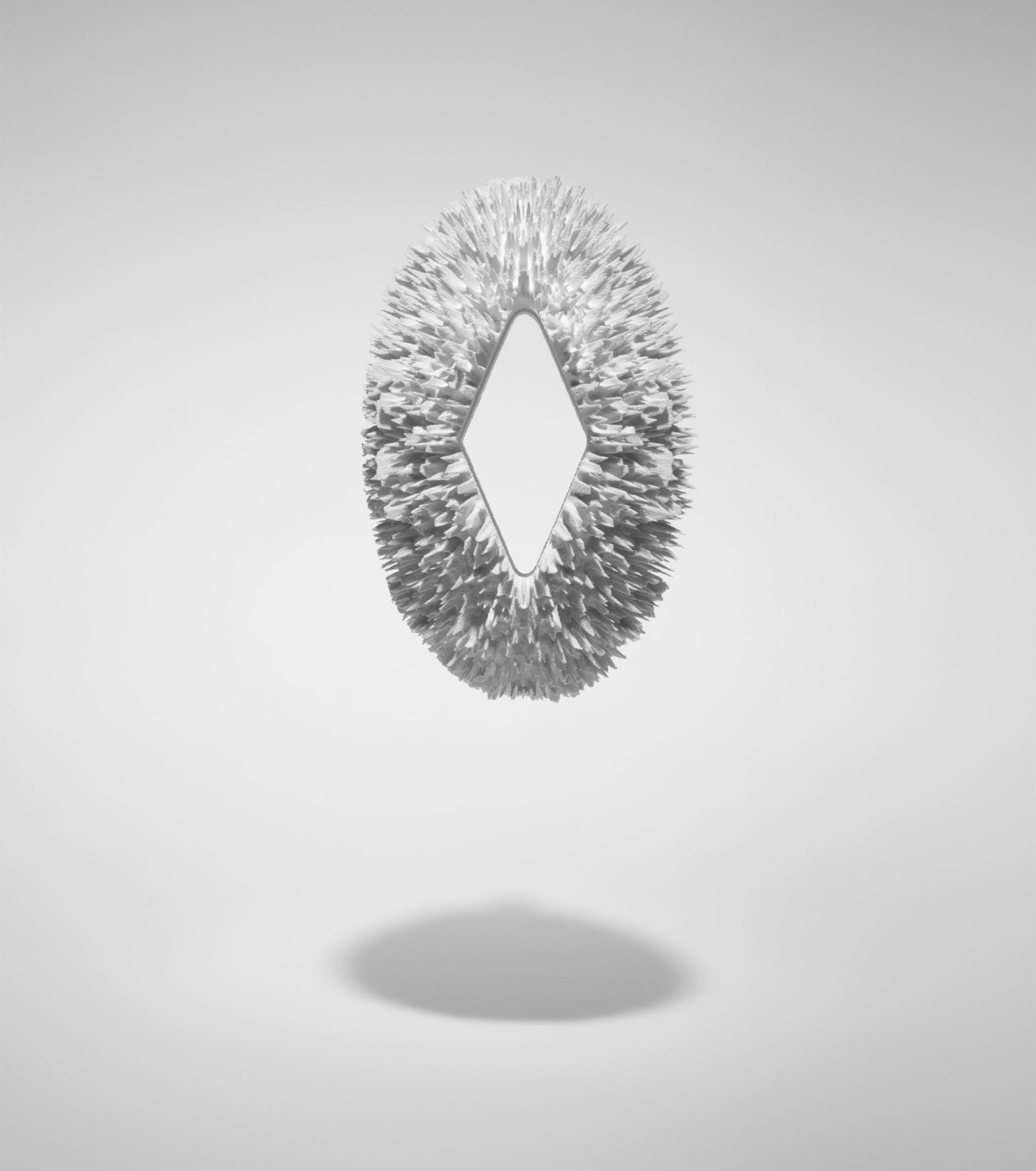 OCR-A: One of the original computer fonts, OCR became omnipresent in banking and on cheques. It was often printed in magnetic ink and was widely adopted in industry, despite the fact that many of its letterforms (designed to be uniquely different) were in fact uniquely odd.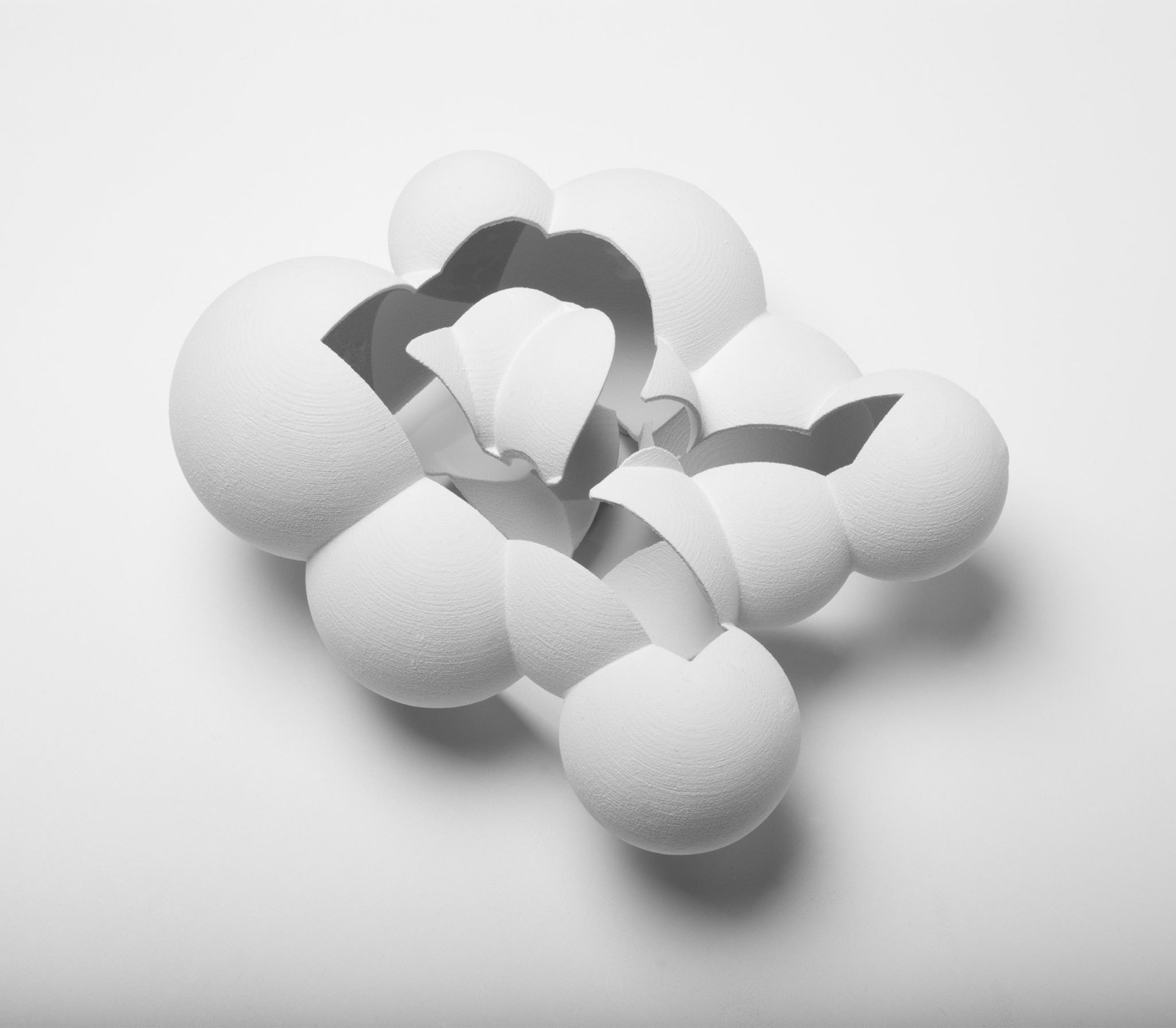 Retina: This typeface began as a typeface for the sections of the The Wall Street Journal printed in very small sizes. At large sizes it seems to feature crude 'notches' cut into the letterforms but these are there to compensate for the way blobs of ink blur type at tiny sizes.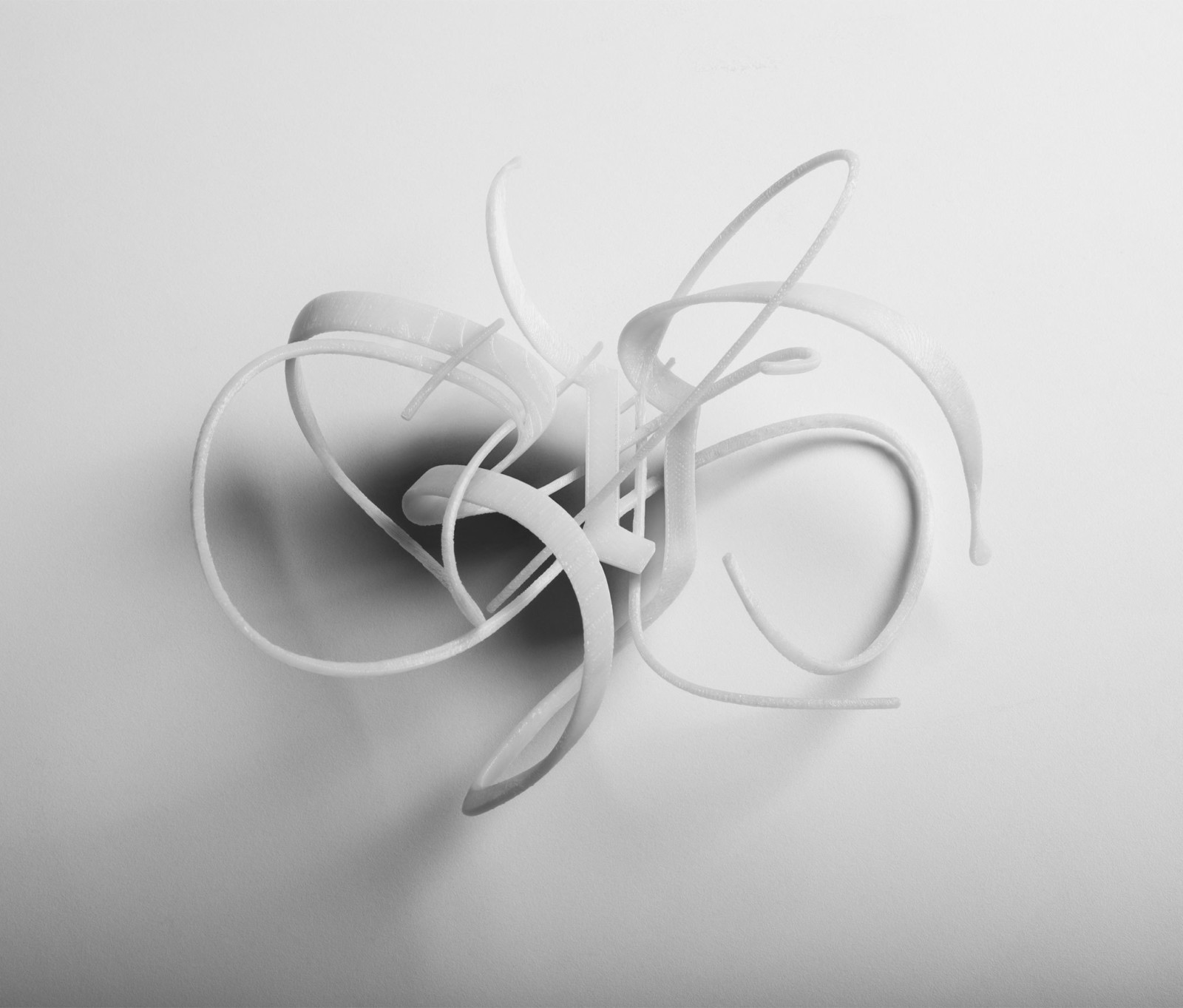 Wilhelm Klingspor Gotisch: Rudolf Koch, who designed this font in the 1920s, drew heavily on the shapes and curves learnt during his training as a calligrapher, as he developed this 'blackletter' design.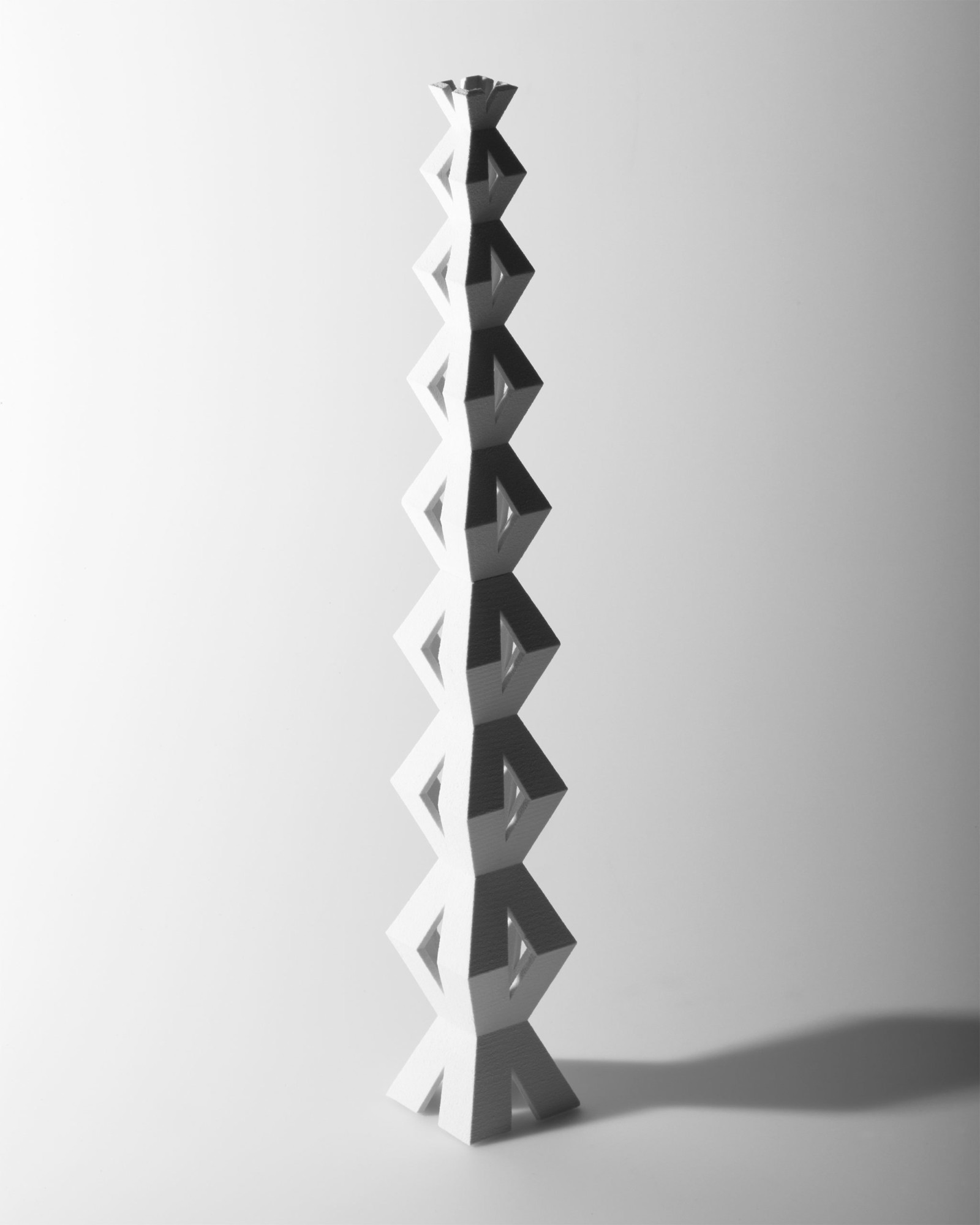 Xheighter: Introduced at the turn of the millennium, Xheighter is a tall, condensed sans-serif that becomes even taller and more condensed when stacked on top of itself.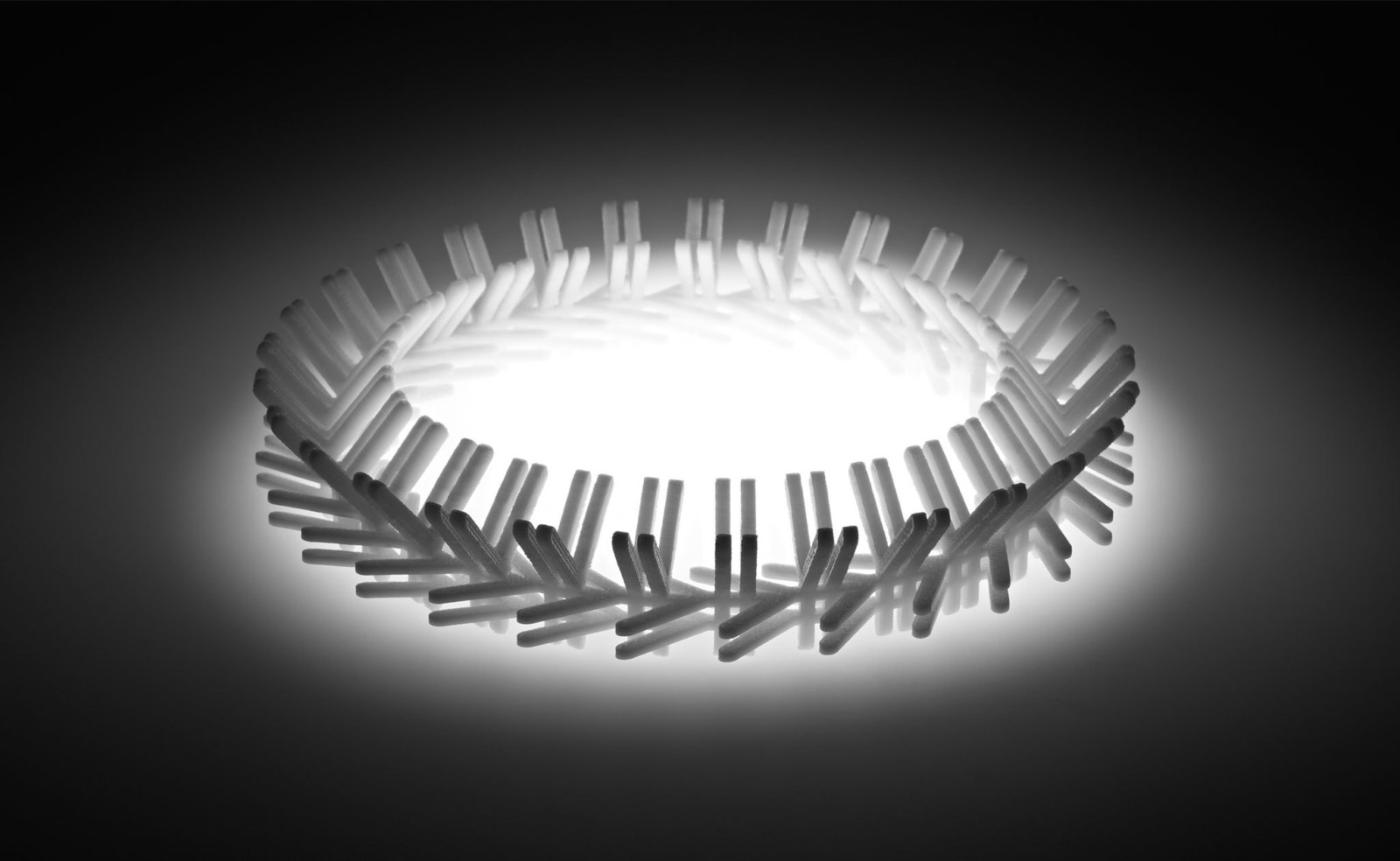 DFP Yuan: Yuan in Chinese literally means a 'round object' or 'round coin'. Intersecting ¥ symbols have been spun in a circle to create an endless circle of Chinese money.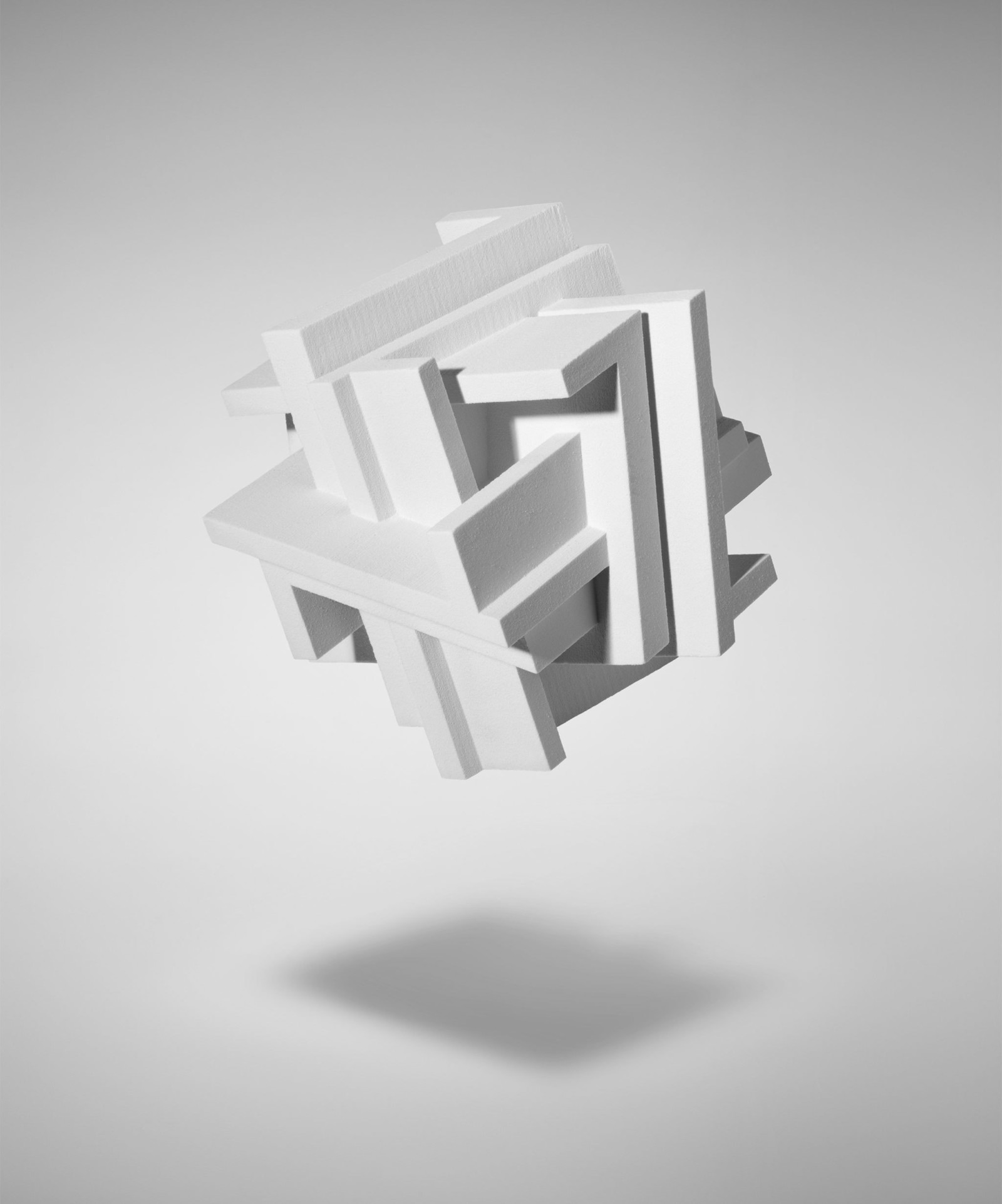 Zig Zag: This is an inline, Art Deco style typeface that, in 3D, becomes an interlocking, zig-zagging puzzle.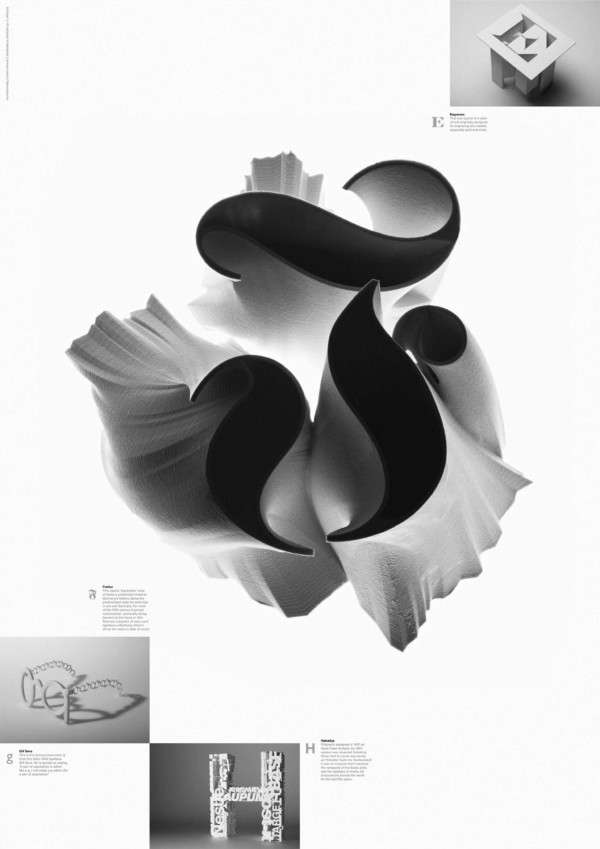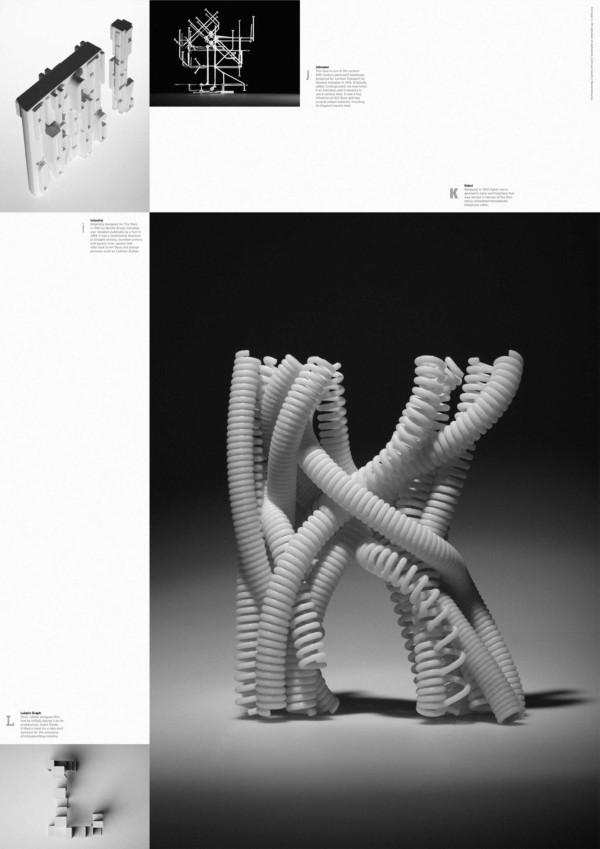 Further applications
Our hope with this project was that it would spark interest in the then nascent 3D printing technology. This was born out as the project was exhibited three times over a three month period, including a period at London's Design Museum, and extensively written up online. These posters were produced to help explain the concept.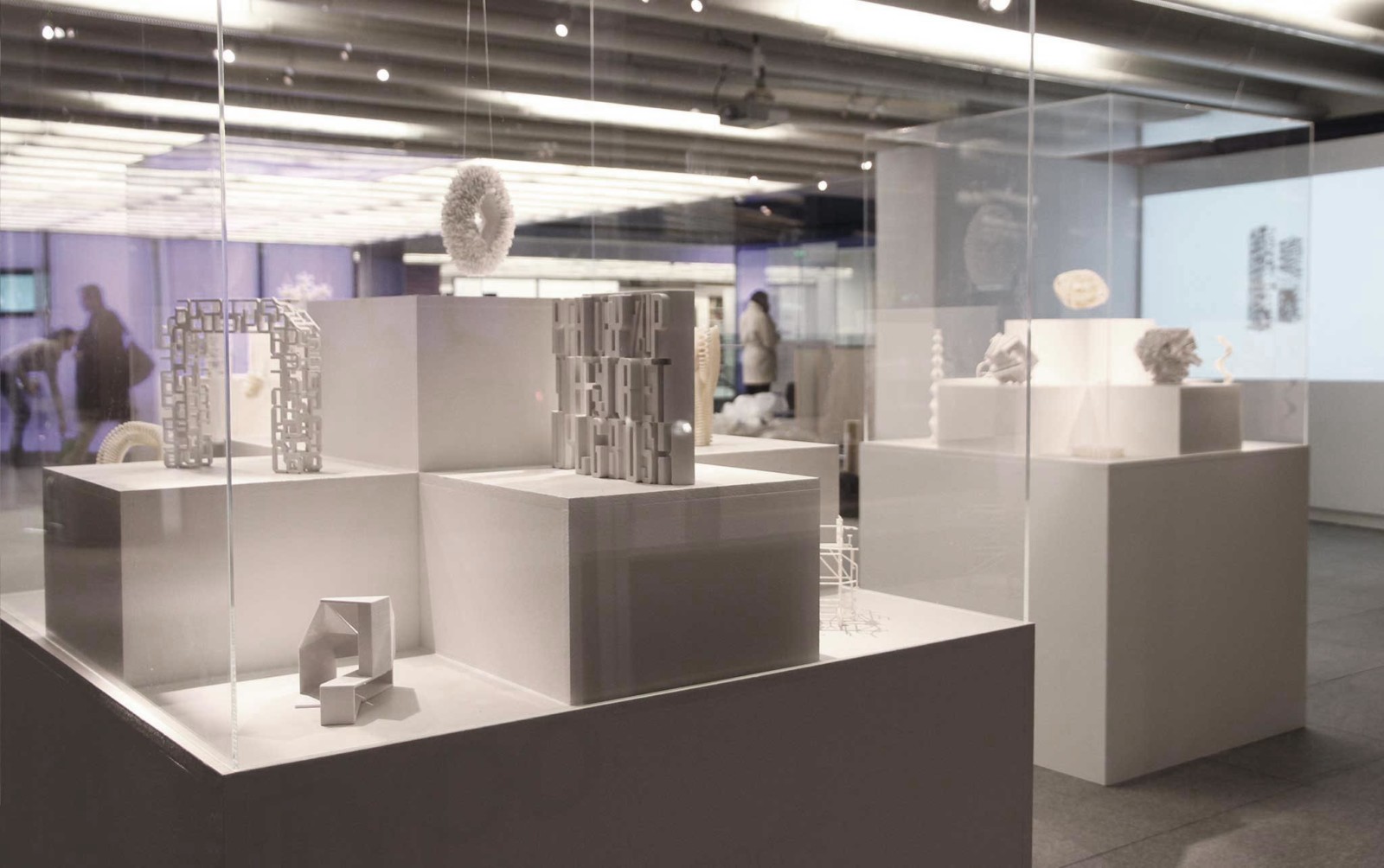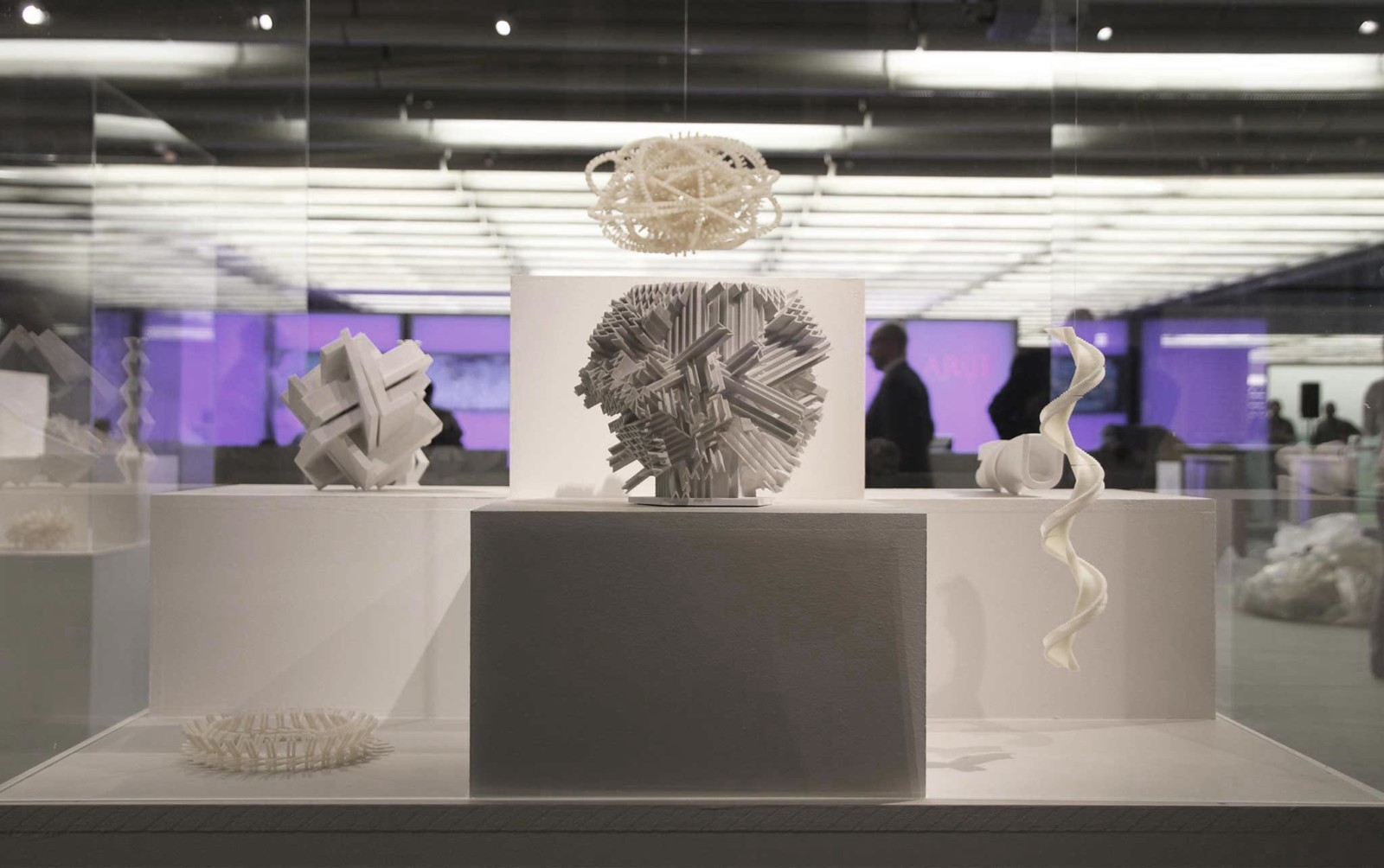 Awards
2012 D&AD | Typography for Design | Wood Pencil

Credits
Design: ©johnson banks design limited/Ravensbourne
Prototyping, printing & photography: Ravensbourne's 3D prototyping team
The Arkitypo™ name is ©johnson banks design limited