Cheil are one of the largest advertising agencies in the world, based in South Korea and borne from the global Samsung advertising account. Their attempts to build a network had succeeded at one level – key agencies had been acquired across the globe – but attempts to create a clear network brand had failed.
Brand strategy and brand architecture
As we looked harder at Cheil's collection of agency brands, it became clear that there were clear distinctions between Cheil offices that were country branded, and stand-alone agencies such as McKinney and Barbarian in the USA that weren't yet ready to be subsumed into the overall Cheil brand.
To complicate matters further, different parts of the Cheil network often pitched together for accounts – yet these interrelationships were ever-changing.
Brand Identity
Our design solution to this challenge was to design a 'network brand' for Cheil that surrounded the masterbrand with satellites. These could then be activated for different requirements, via a logo generator that has hundreds of logo variants.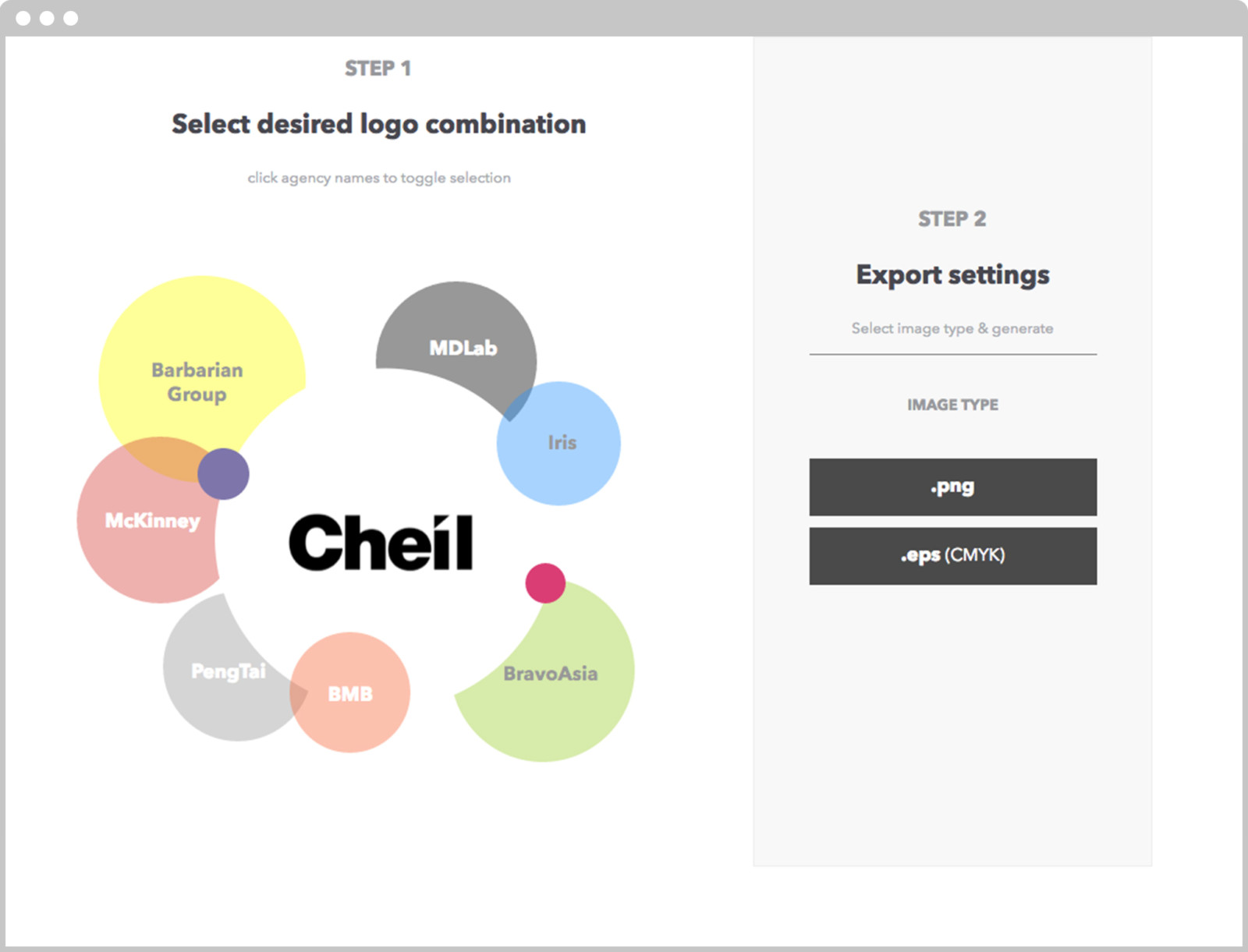 The logo generator means that the ever-shifting requirements of group members could be catered for in a matter of seconds, since every single possible permutation of the relationships had been catered for.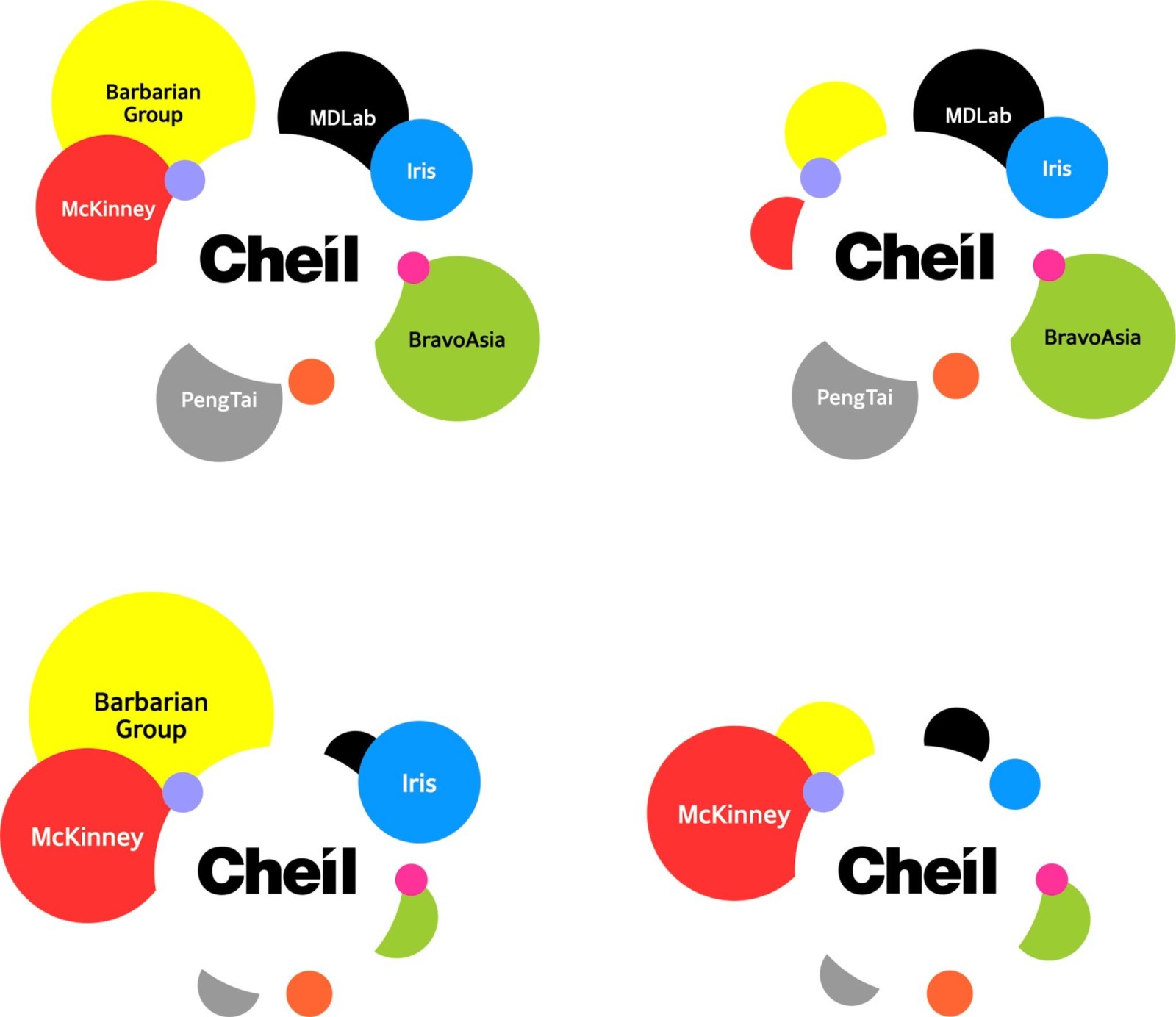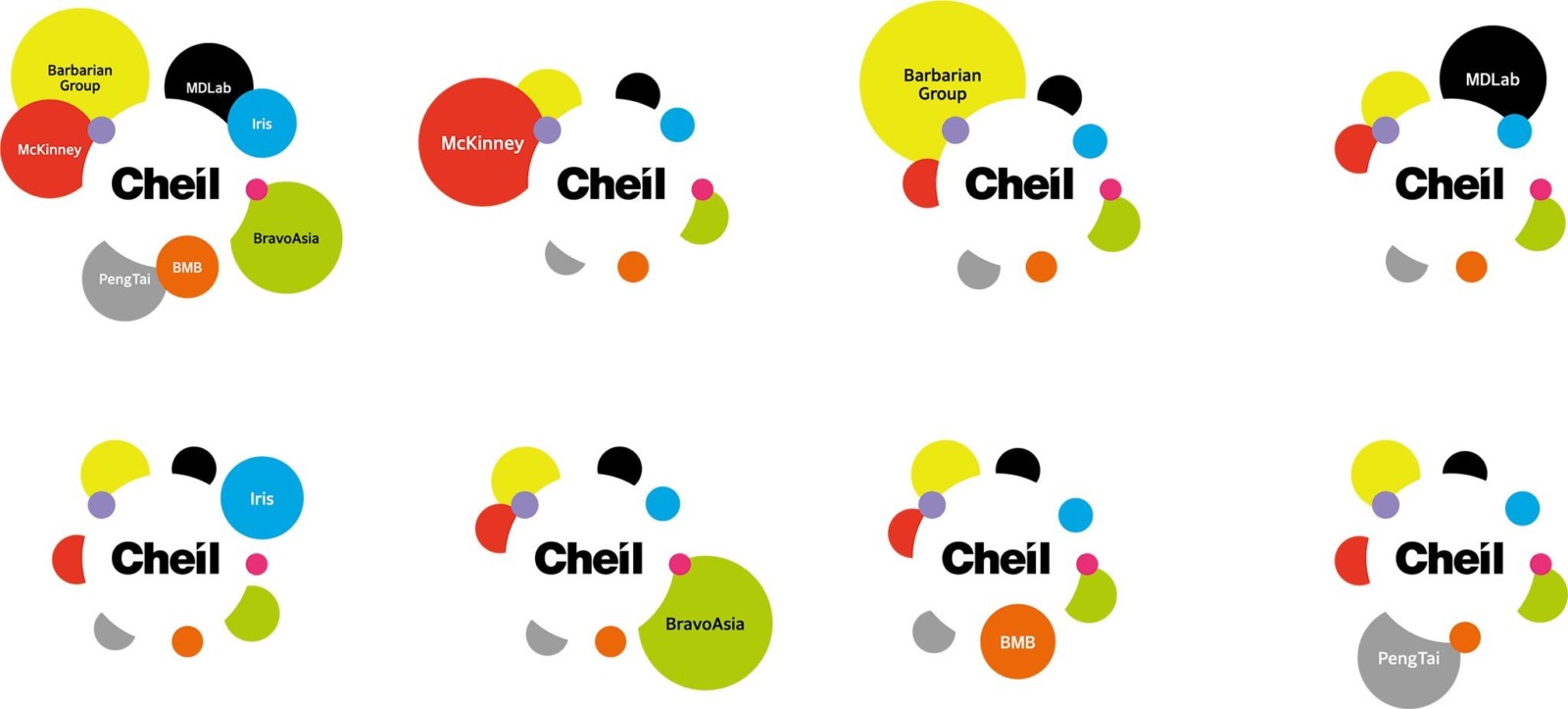 We also produced this animated mark to explain the idea of the new approach.