Over a five year period, this scheme has been identifying and supporting a network of art, artists and curators from South and Southeast Asia, Latin America, and the Middle East and North Africa. The programme involves curatorial residencies, acquisitions for the Guggenheim's collection, international touring exhibitions, and far-reaching educational activities.
Our role was to collaborate on the positioning and naming, then brand the project, knowing that the design elements had to be durable enough for use worldwide by many different organisations and project partners.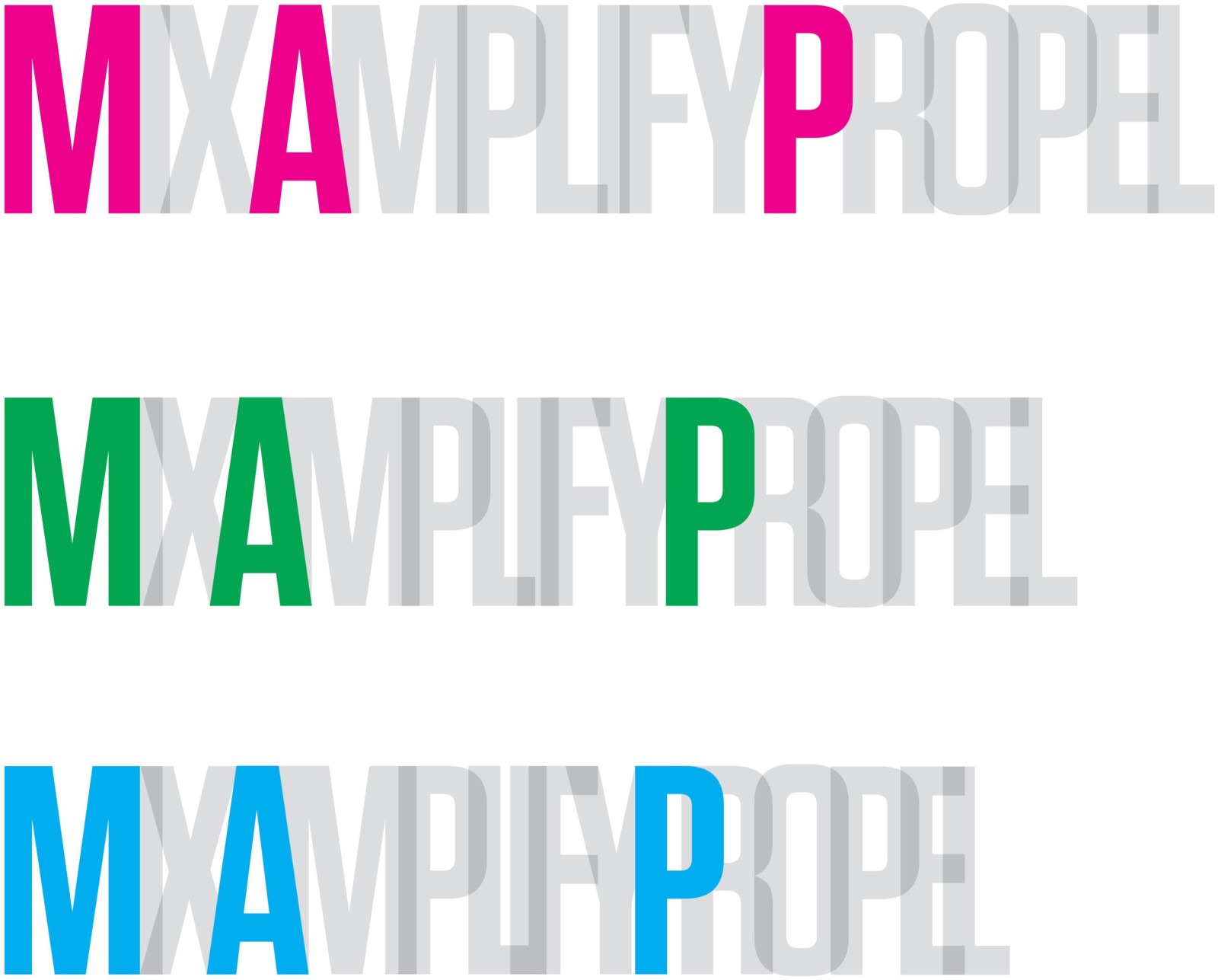 Brand strategy and naming
After an extensive and far reaching trawl for a name (looking at nearly a thousand options), the project team finally decided on MAP – a suitably global and easily understood word that sums up the journeying and charting aspect of the project, whilst acting as a noun and a verb in the process.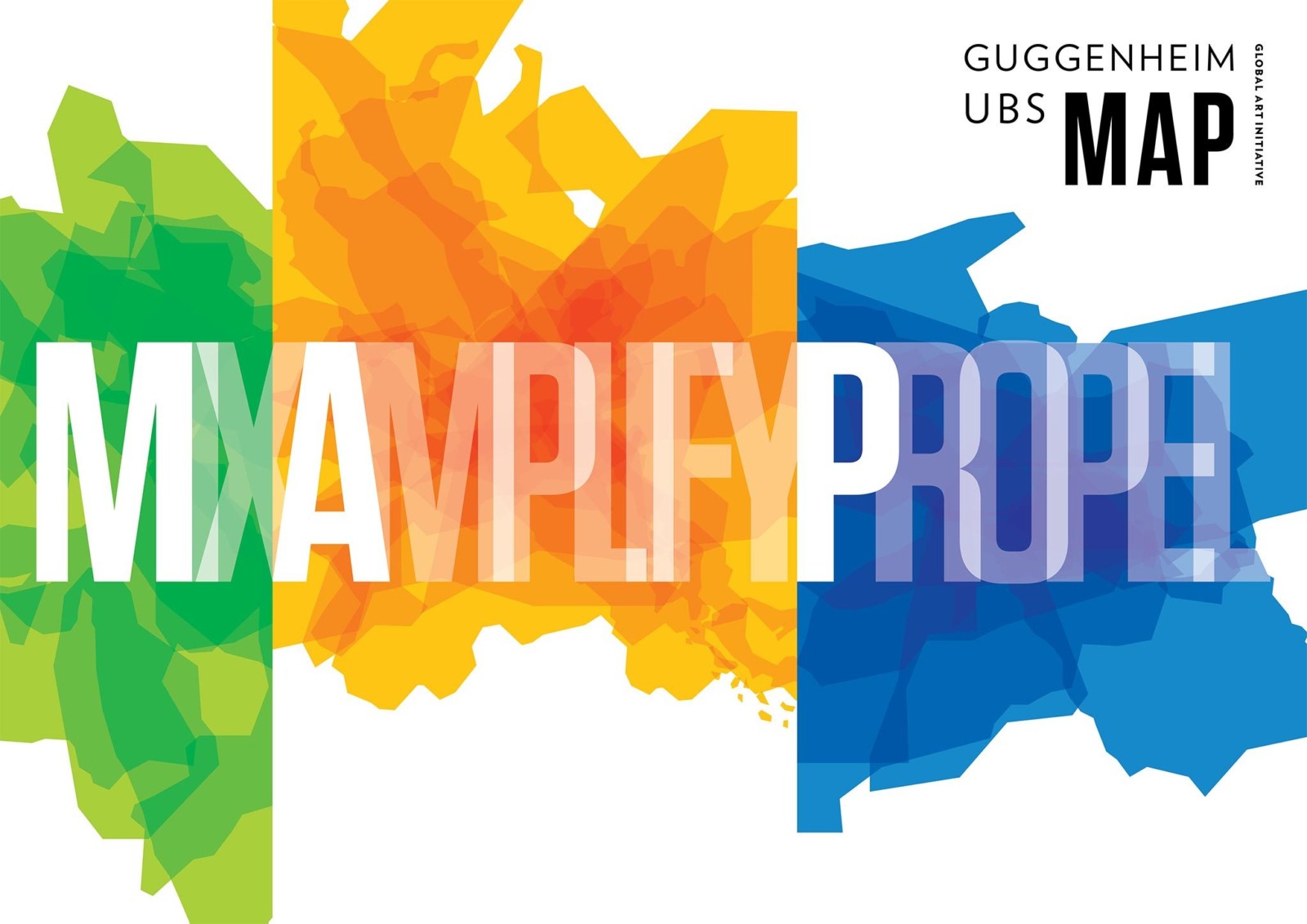 Brand identity
The creative task was then to create a design system that would accommodate both the world-famous museum brand and its equally famous sponsor, UBS. And added complication was that for each region featured, no art had been pre-curated, so we needed visual elements that would allude to that which would follow.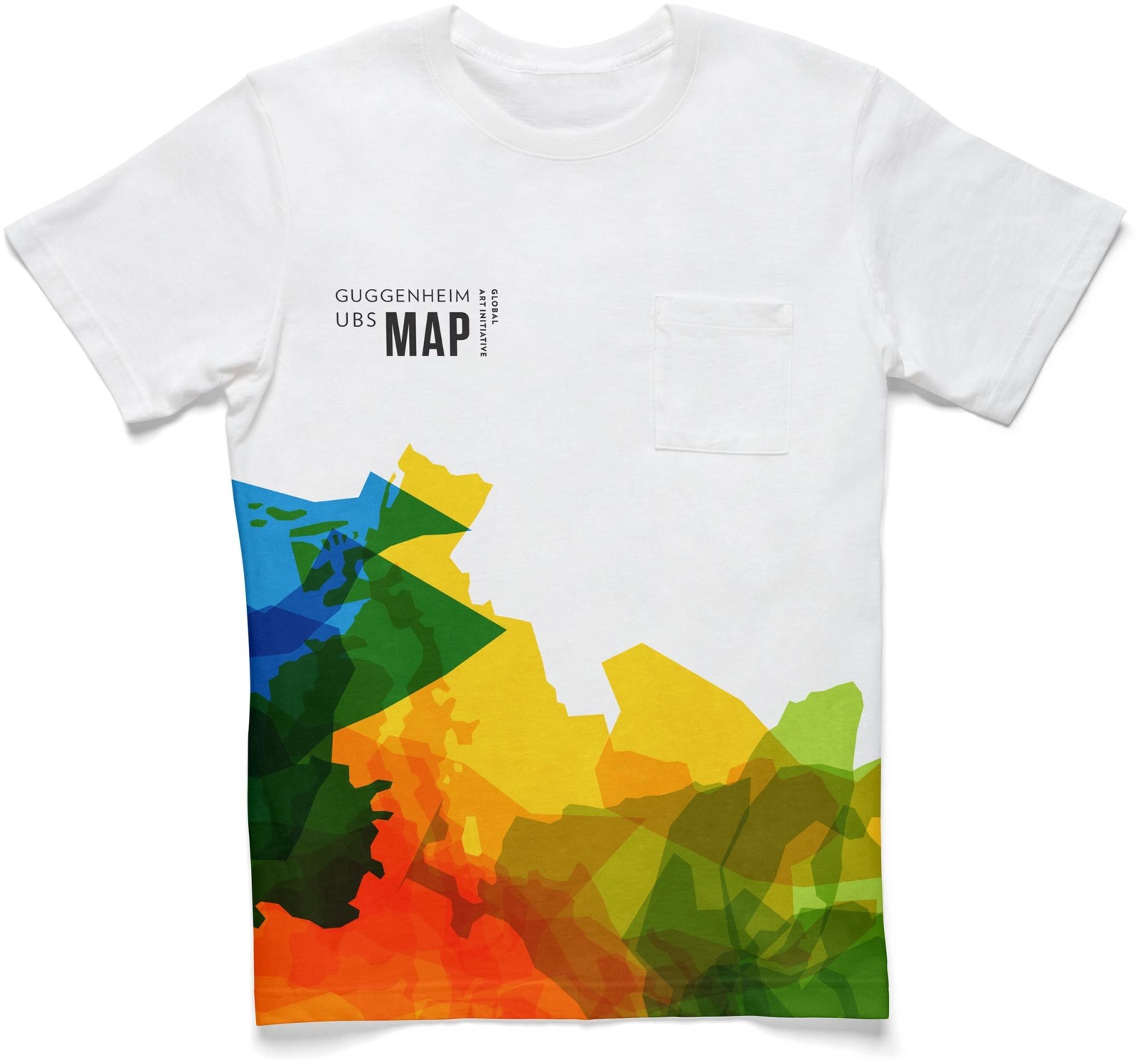 Central to the scheme is a flexible logotype that can expand and allow MAP to function as an acronym whilst expressing the values of the scheme. It can also be interpreted into different languages. Another key visual element is a palette of ever-moving land masses that expand and contract, visualising the three regions that will be explored over the project's duration. These also provide essential visual 'glue' for the brand for the many exhibitions and applications.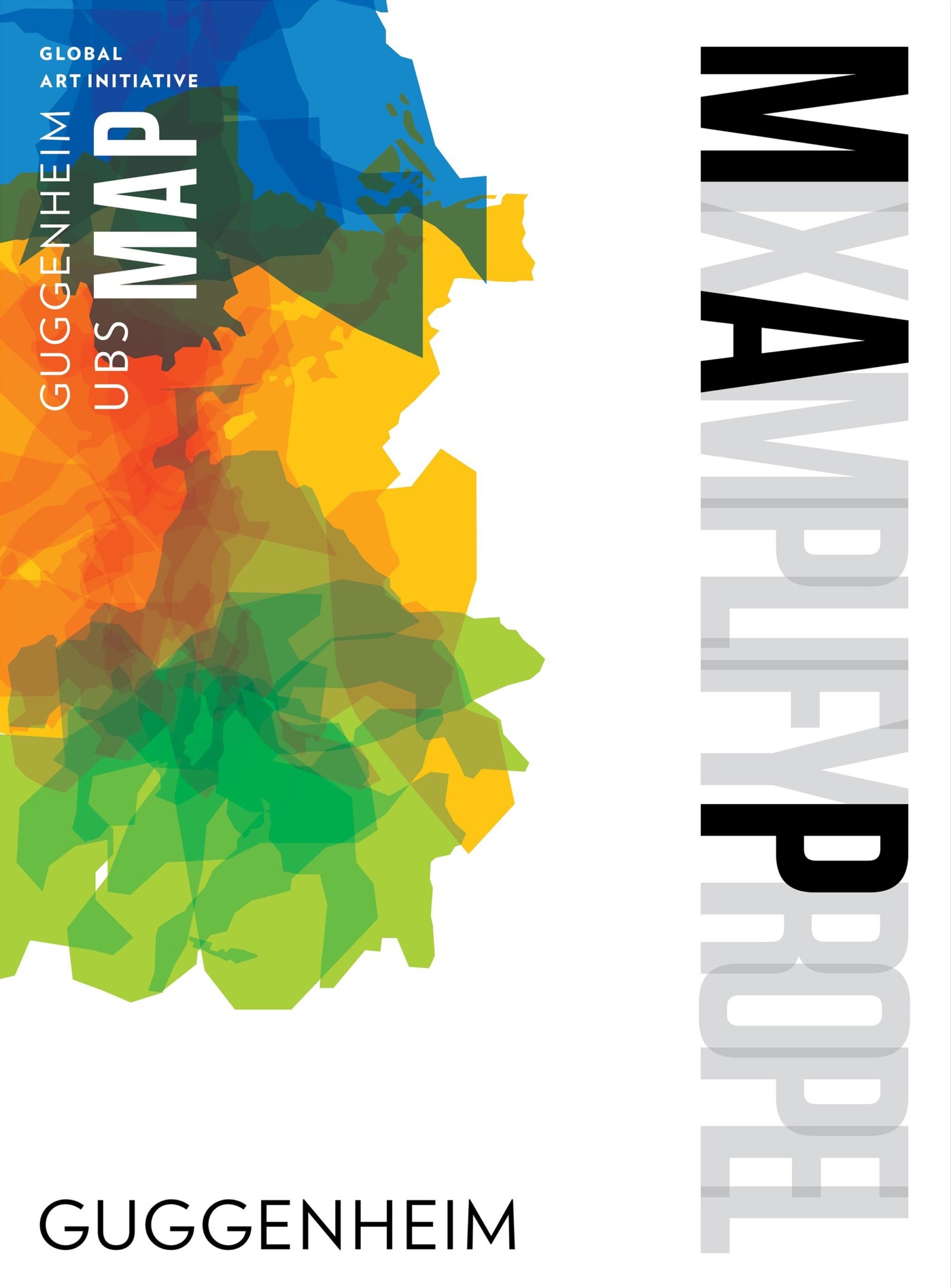 Digital and moving image
The land-masses were developed into ambient animations both for horizontal and vertical plasma screens at launches and events, as soon in the animations and examples above and below.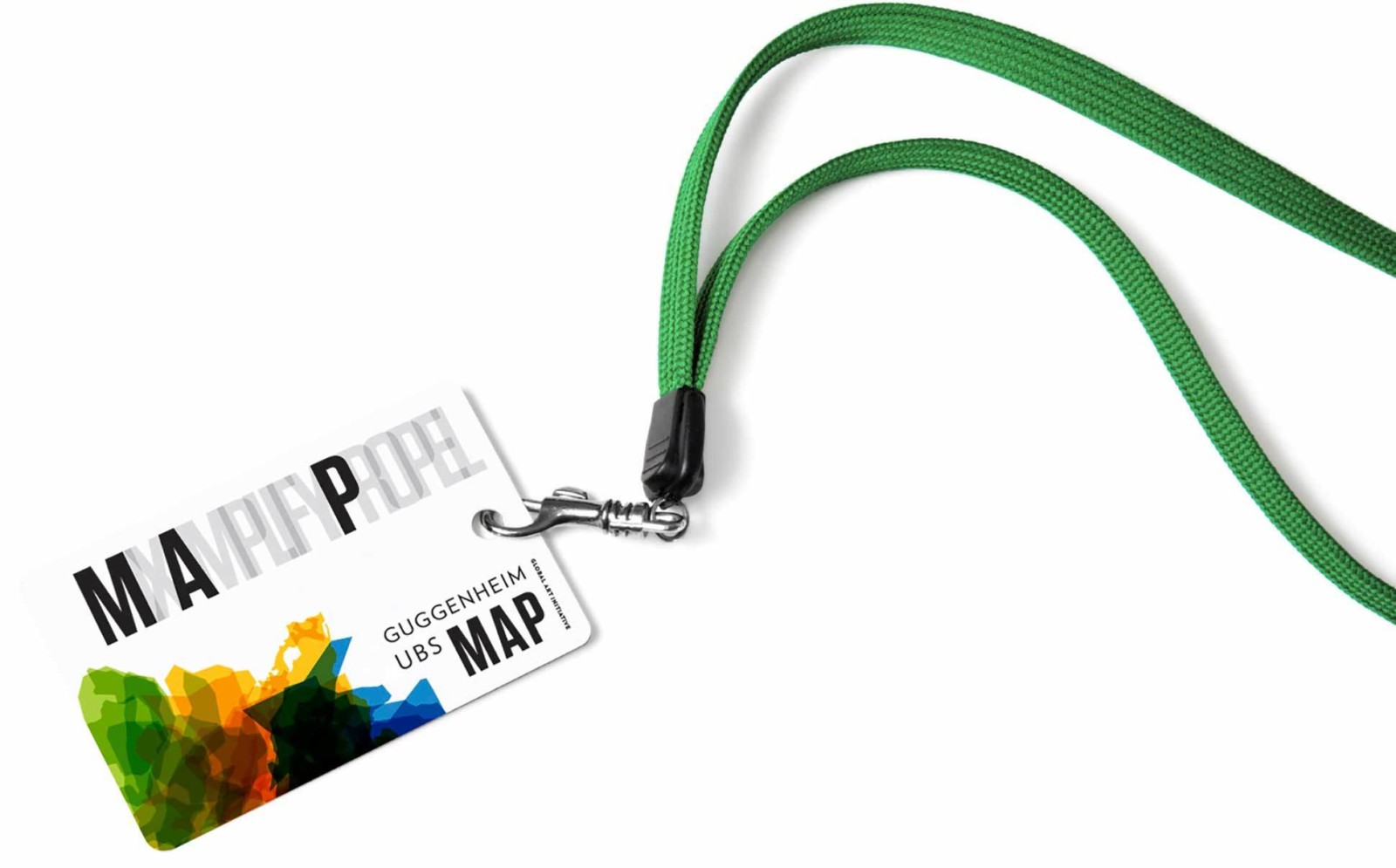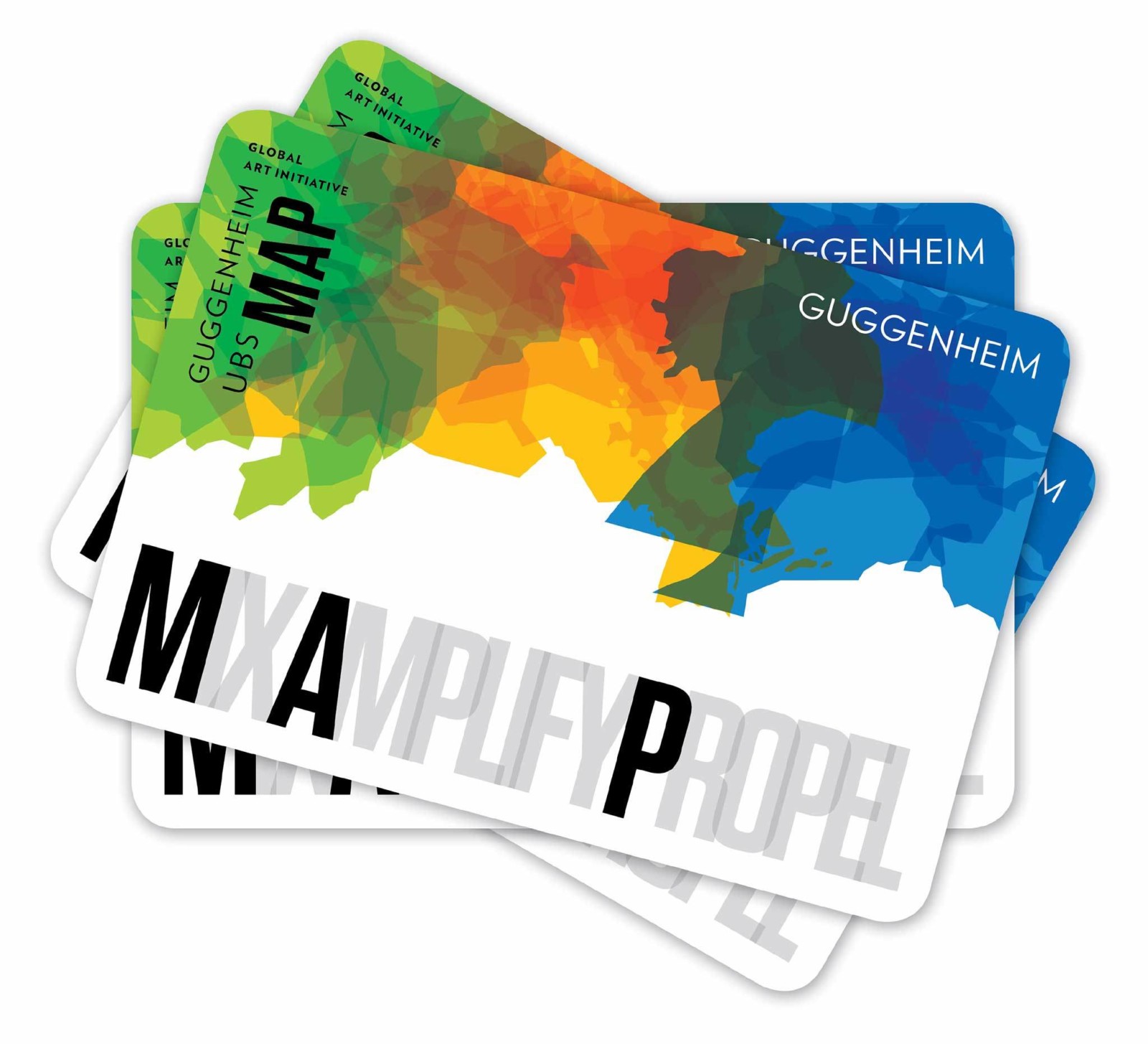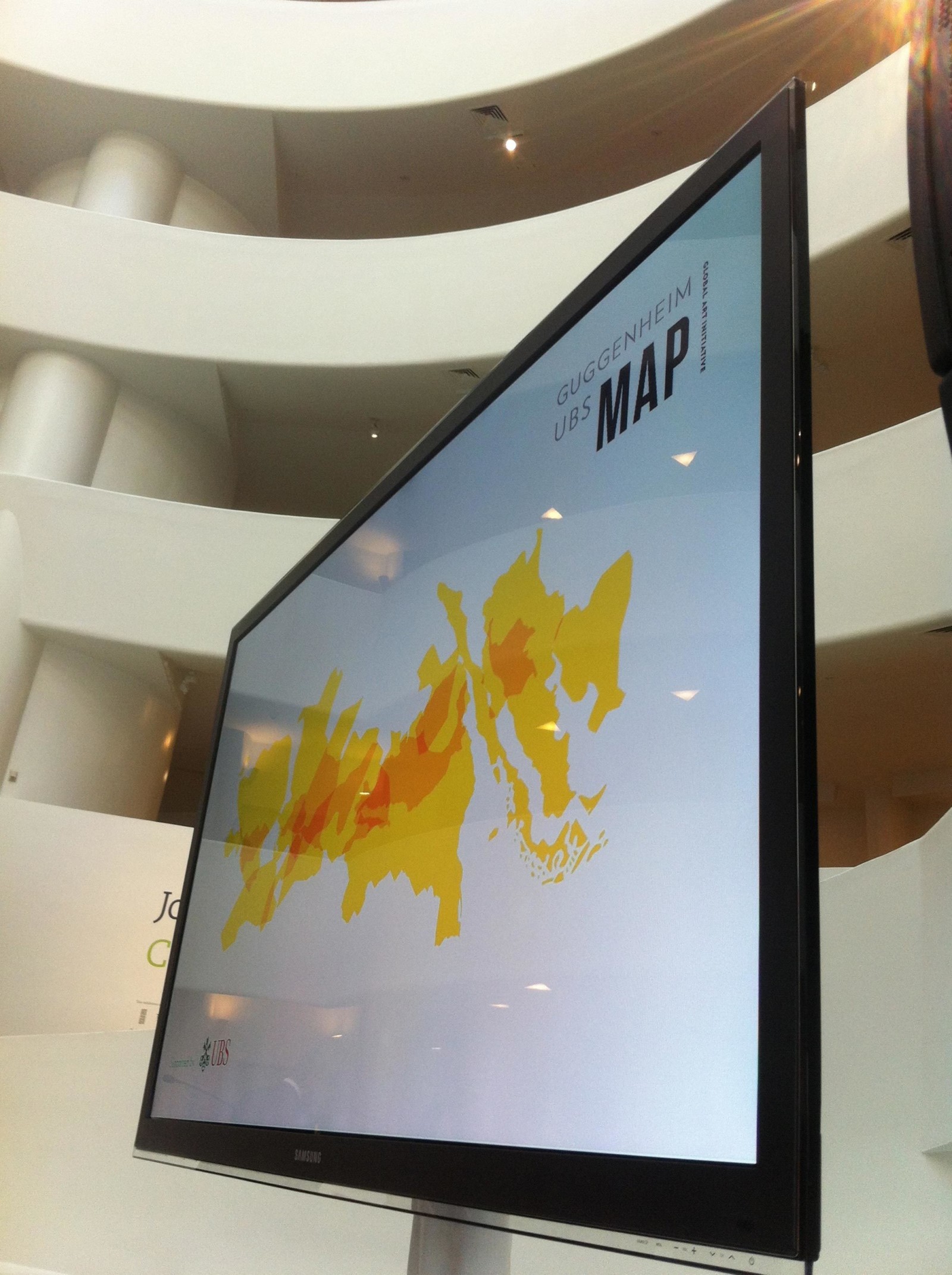 Credits
Johnson Banks worked on this project with Jane Wentworth Associates, who led on the strategic research and brand narrative and partnered with us on the naming.