This project began when we were contacted by Luck Companies, who are based in Virginia, USA. Luck's core business is in quarried stone. Over almost a century they had built up a strong reputation for both their product, and for their approach to business. A turn of the century blip in their fortunes had made them reassess how management and staff interacted, and saw them adopt and instil a new approach that saw them interlink their company values to their staff's own, personal values.
Towards a clear strategy
By being far more reciprocal with their staff this, in turn, affected the way they started doing business changed. Peers and colleagues started to enquire about how they'd made this change, and gradually they had built up a small consulting business centred around their 'values-based' approach. Our initial task was to understand this approach and to help create a not-for-profit leadership institute through which they could share what they had learned with others.
As we dug deeper, we realised that this was much more than just an HR initiative. By changing the way they were working, they were successfully creating an environment where employees were far more engaged in their work (and had the stats to prove it).
The brand narrative and naming
We explored several different narratives, but the one that won through was based on the wider societal impact of this work, best summed up by the phrase 'better person, stronger leader, wiser world'.
The final narrative:
A world with a leadership deficit needs a new type of leader — one prepared to take an honest look at themselves and become a better person. Because a better leader is strong enough to show and share their humanity. A braver leader is honest with colleagues, and true to themselves. A wiser leader listens and learns, then helps lift others to greater heights. With more leaders like this, maybe becomes definitely, could becomes can, won't becomes will. And our world becomes a better place.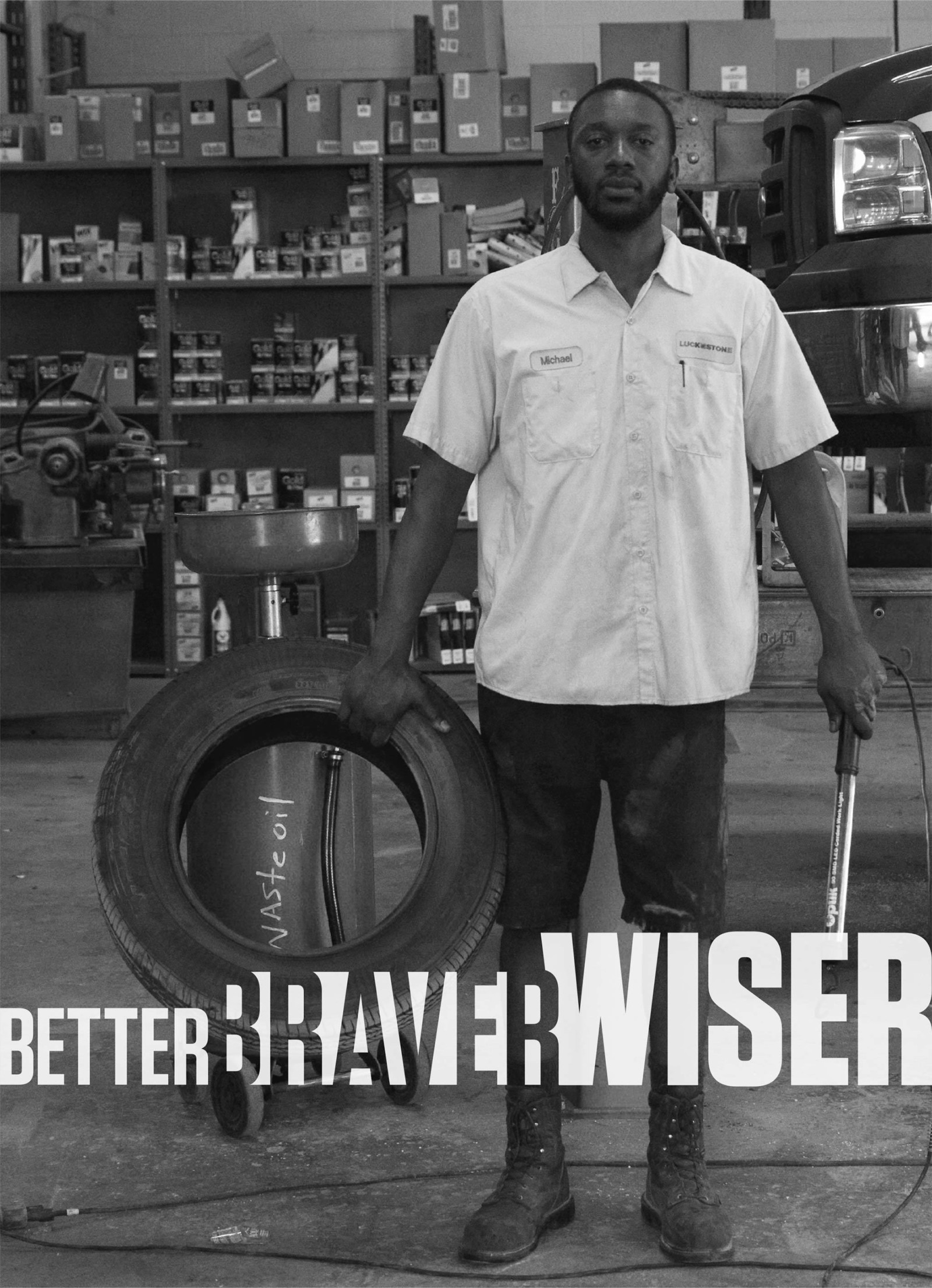 Whilst the narrative came fairly fast, the name proved more problematic. Names that alluded to the 'wiser world' aspects of the narrative were considered, but eventually names that better encapsulated peoples' personal journey won through, leading us to 'InnerWill'.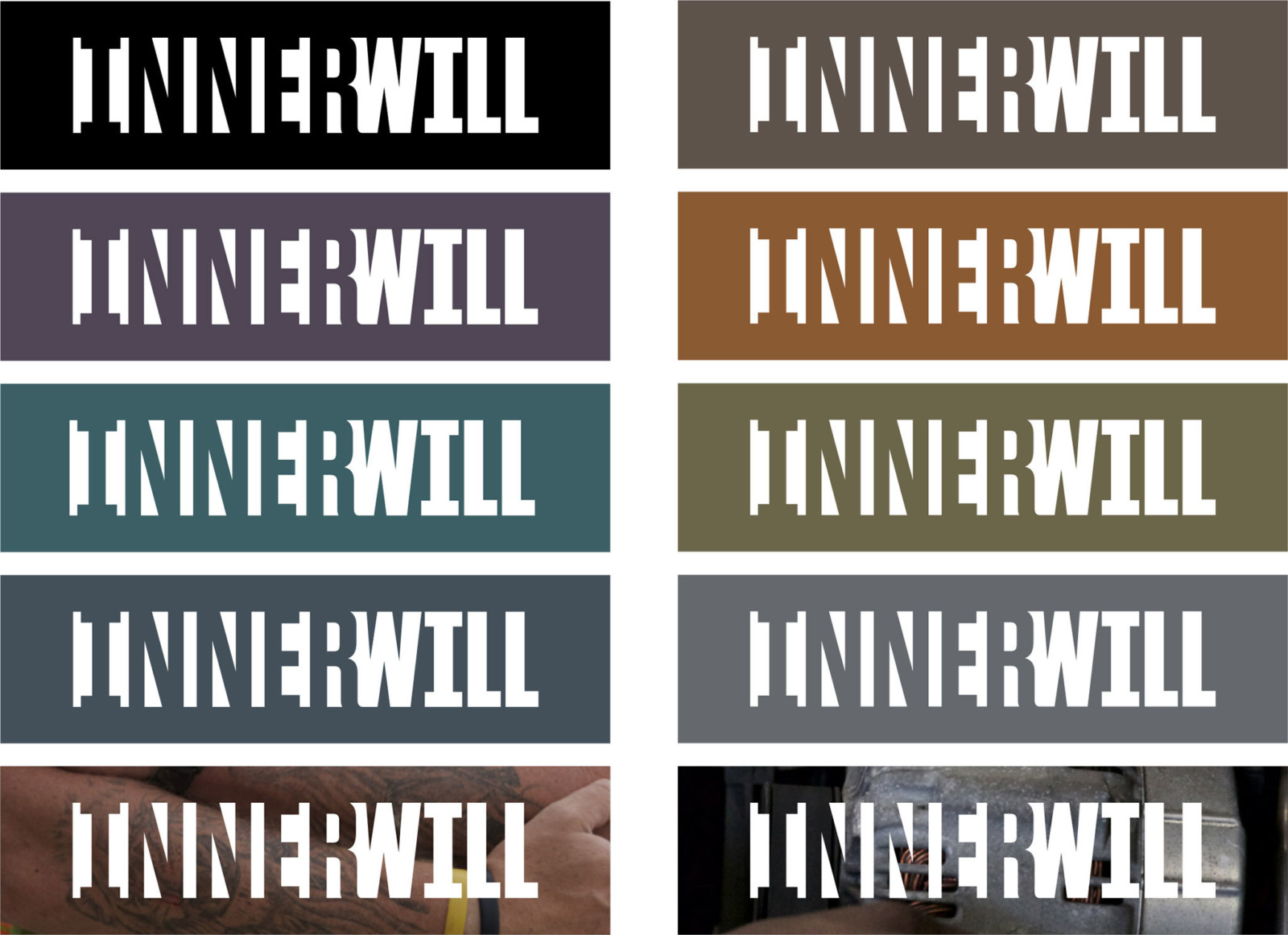 The brand identity and design approach
Amazingly. 'InnerWill' passed naming checks and we immediately began a design route that used the two-way aspect of the name and developed a series of interconnected phrases and a verbal language.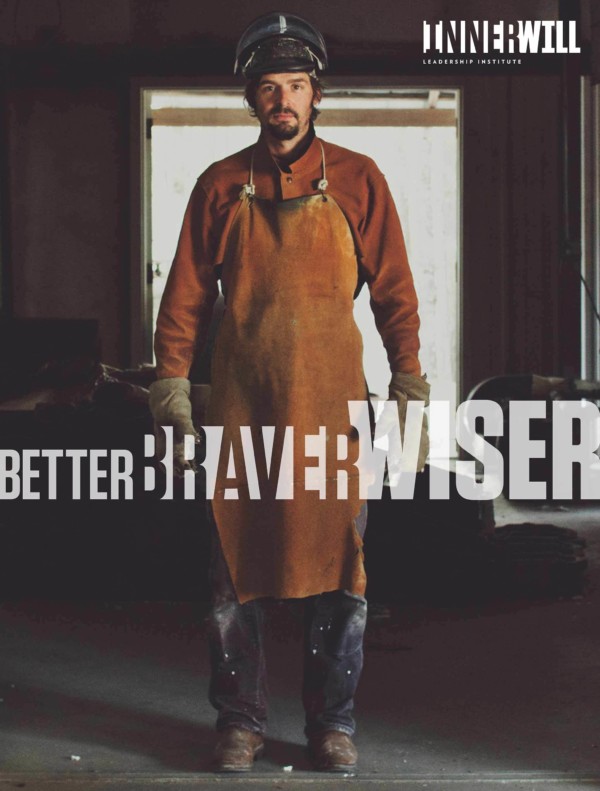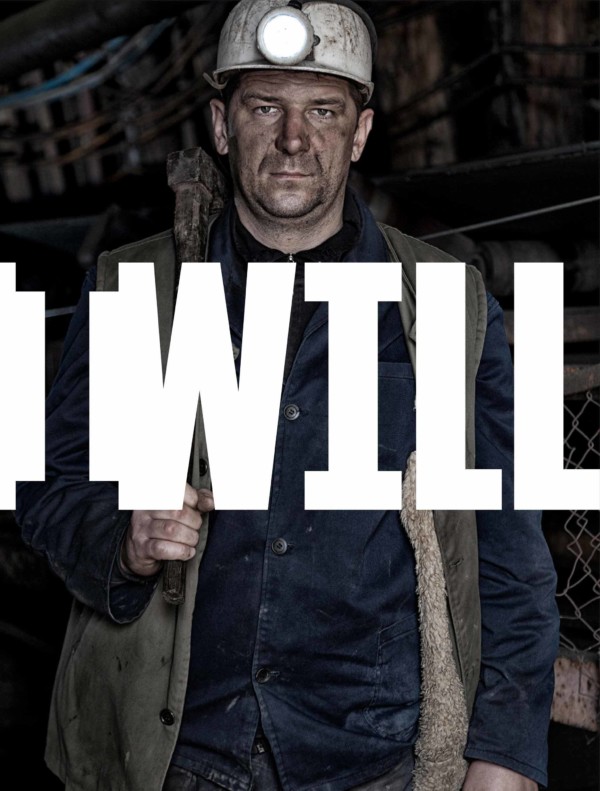 The bold typography can be combined with imagery in varying ways. Because of their mining roots, InnerWill's methods and approach attracts a lot interest from other blue-collar and family firms, so we were keen to reflect this in the photography, differentiating it from the sector stock library clichés of assertive looking business types.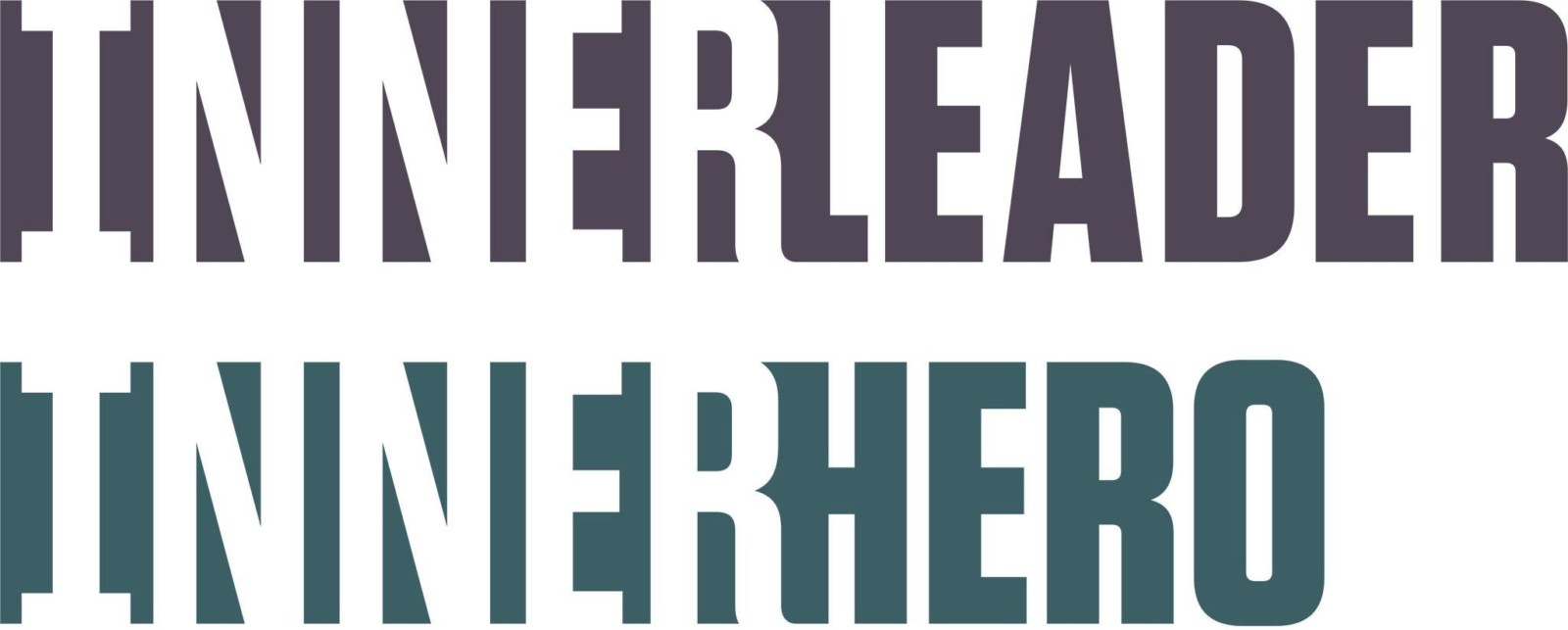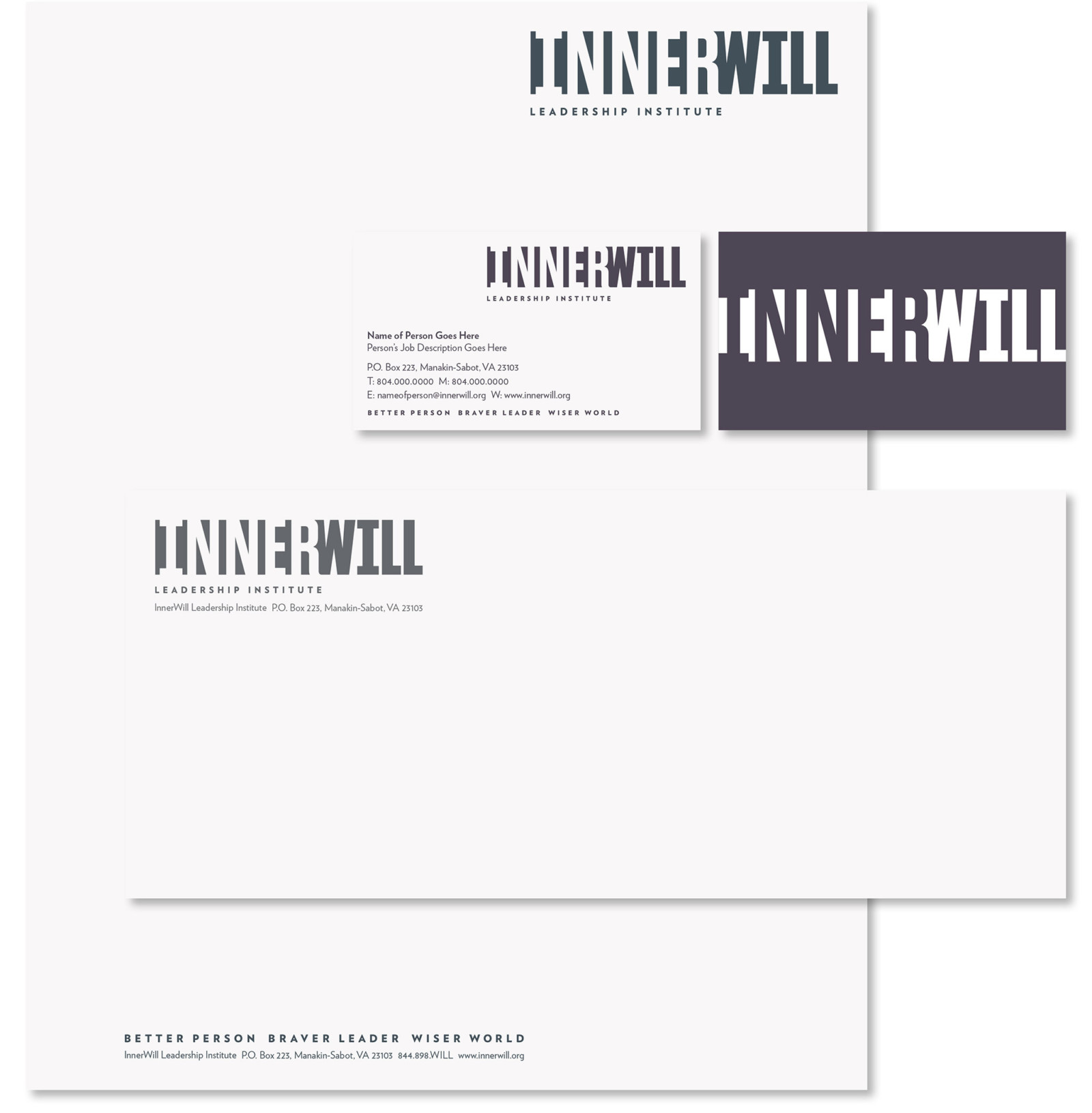 We've prepared a full kit of parts for the institute – now in turn its task is to share what has learned with the world.