When we began working with the development department of King's College London, they had a long list of things they wanted to raise money for, including buildings, clinics and research. Broadly speaking, the campaign needed to work across their three main areas of Cancer, Neuroscience and Public Policy. But, for it to work coherently and pull together many different strands, the project needed a focus and a central theme. And one that wasn't just about bricks and mortar.
Brand strategy
After a long research and consultation stage, we narrowed our options down to two broad areas – either doing something globally that made a difference, or supplying answers to commonly asked questions. The breakthrough came when we combined the two in the phrase World Questions | King's answers.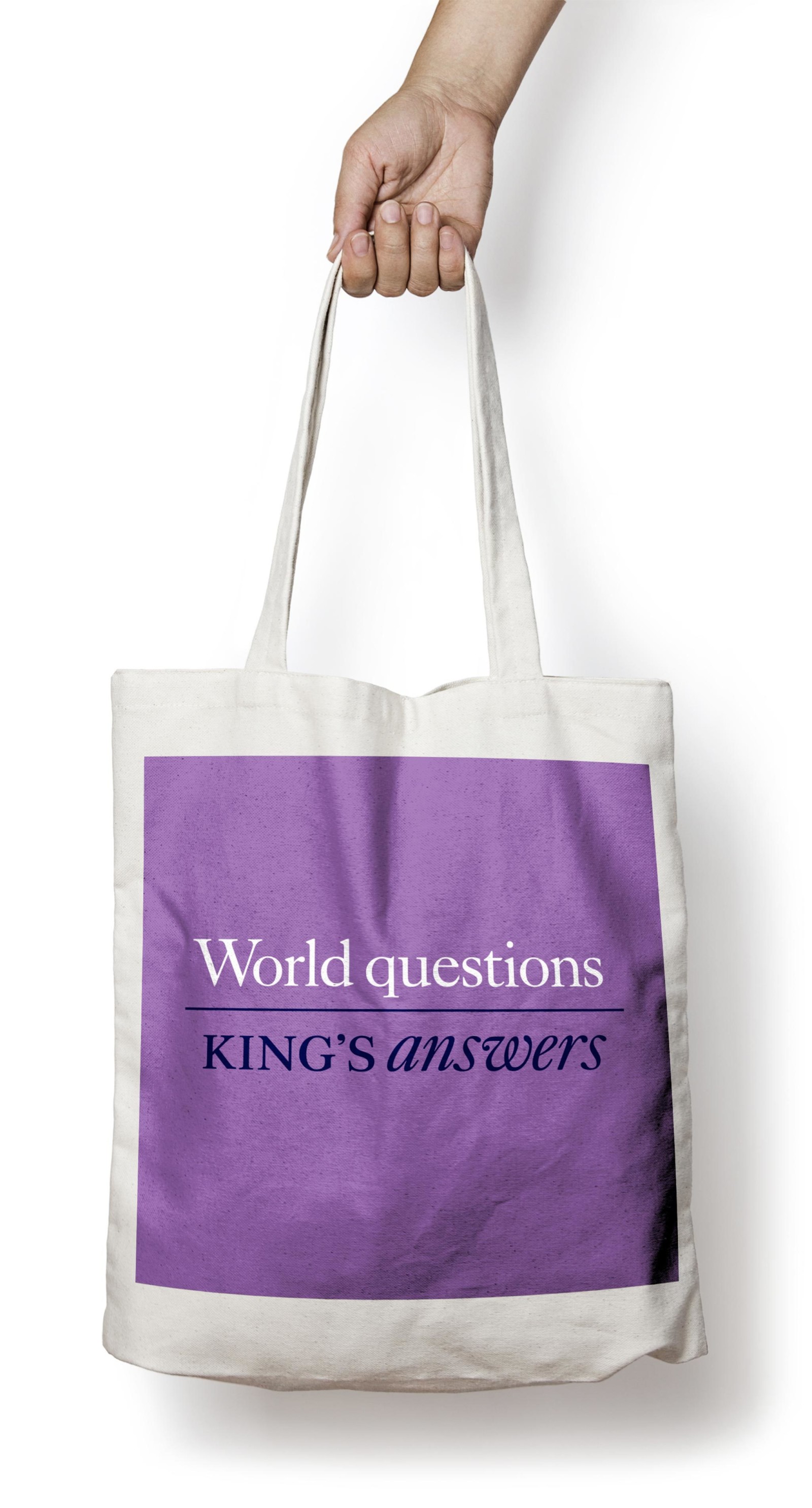 Brand identity
The question/answer framework helped us examine the issues foremost in people's minds, then show what King's was planning to do in response. So in place of the traditional 'ask' for money, we were able to pitch the ask at an altogether higher level.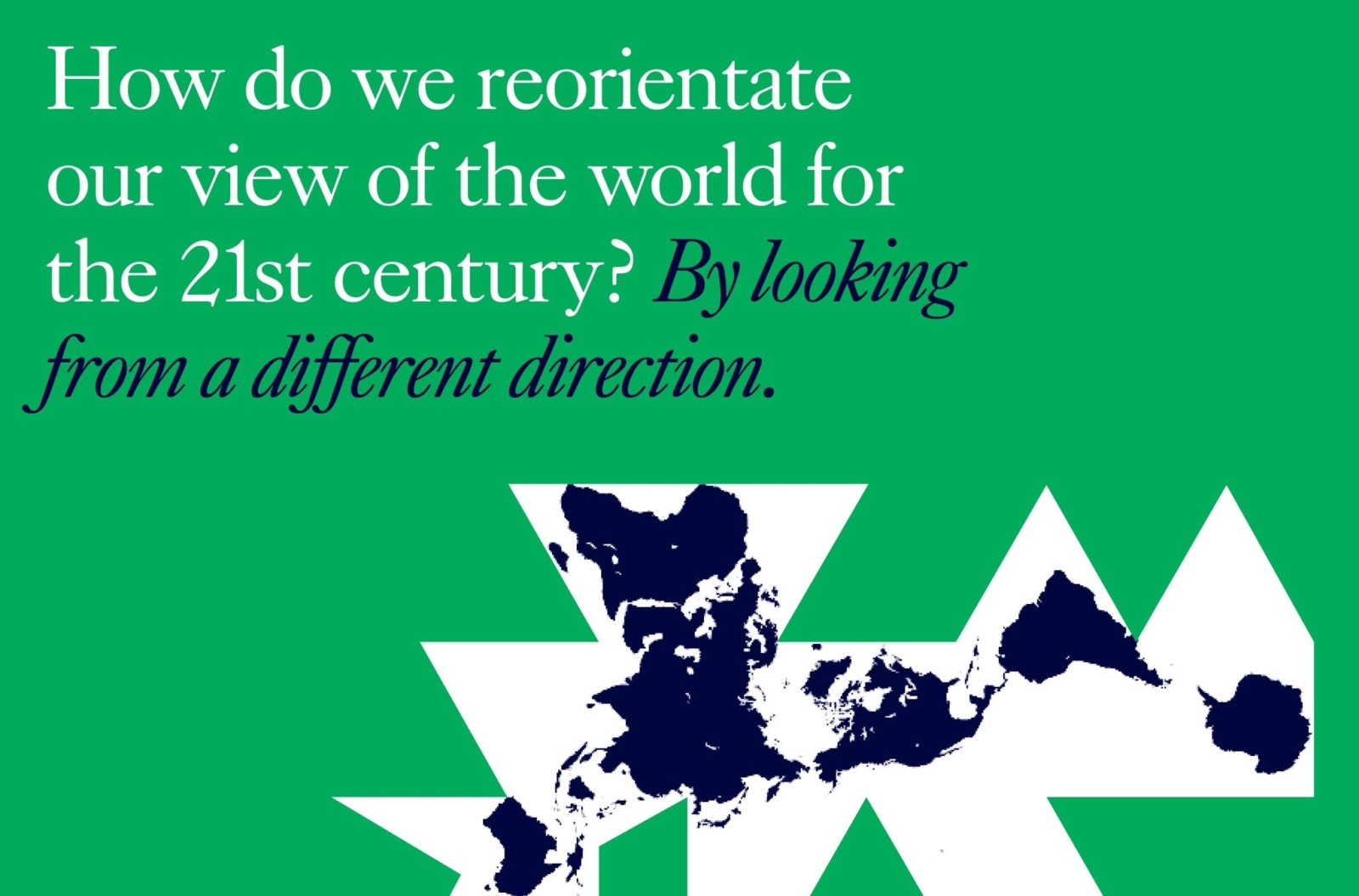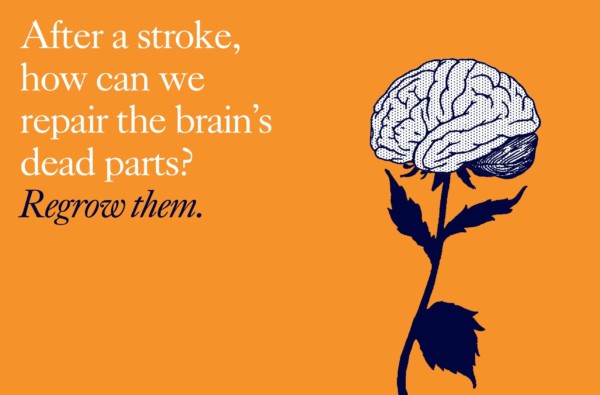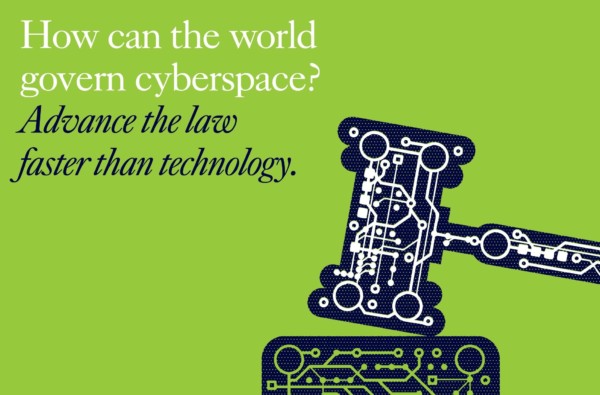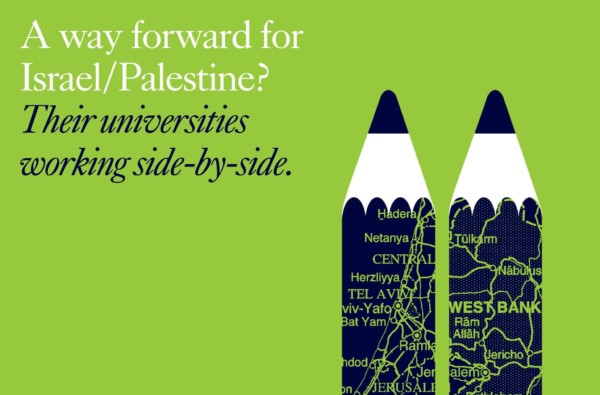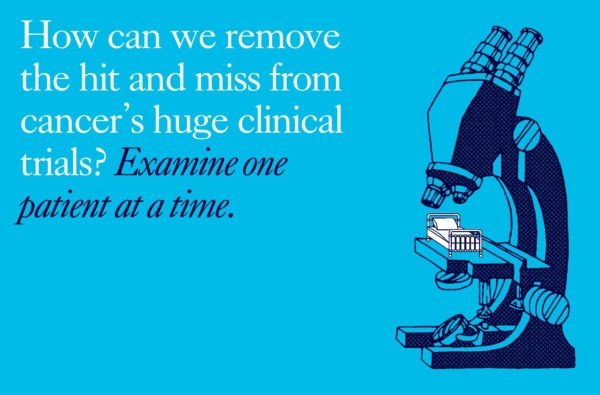 In print
We found that we could adapt the format to work in different areas: a Why/When/Who approach could work across sectors, whilst specific brochures could ask for funds to support new initiatives and research.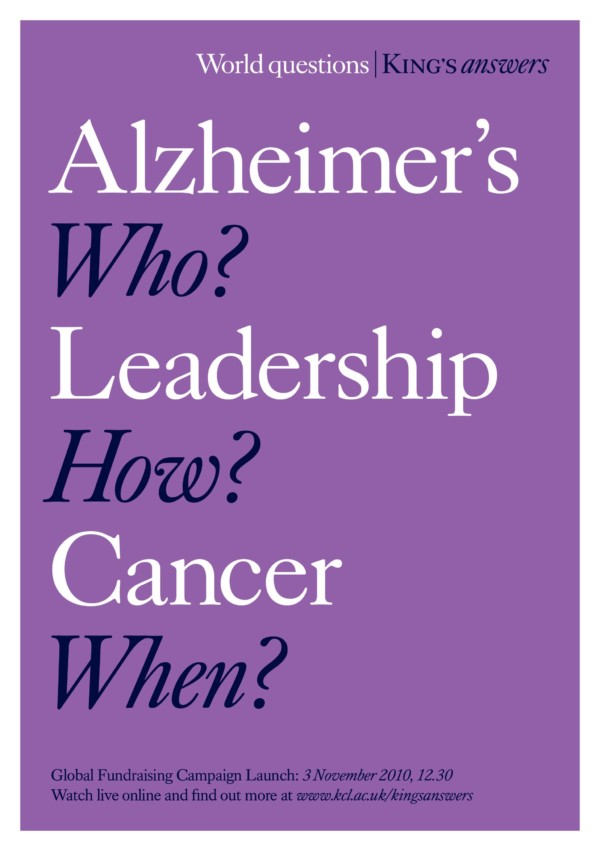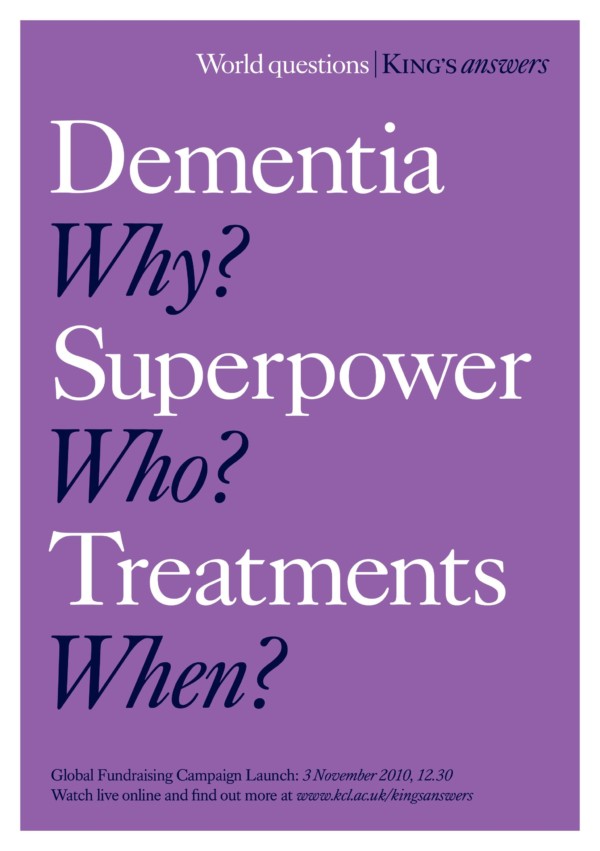 We also produced small campaign booklets that were designed to be 'pocket friendly' and continued to produce campaign elements over a six year period.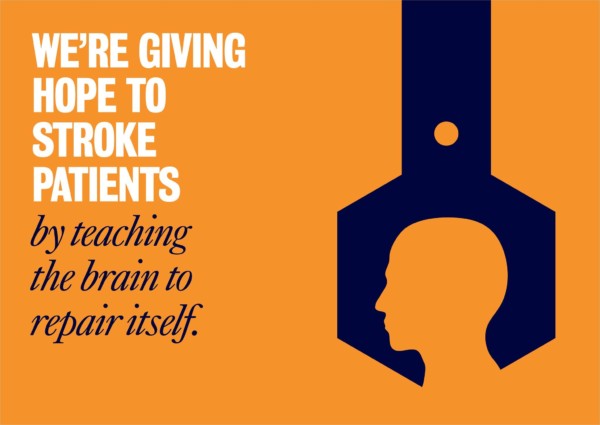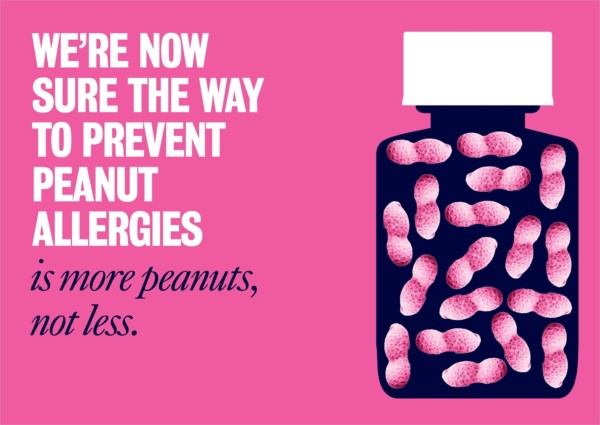 Digital and moving image
As the campaign grew and evolved over time, we regularly refreshed the digital assets, which became increasingly significant for the scheme. For each of the two refreshes, we produced a new set of core assets that could be used by the King's team online and in presentations.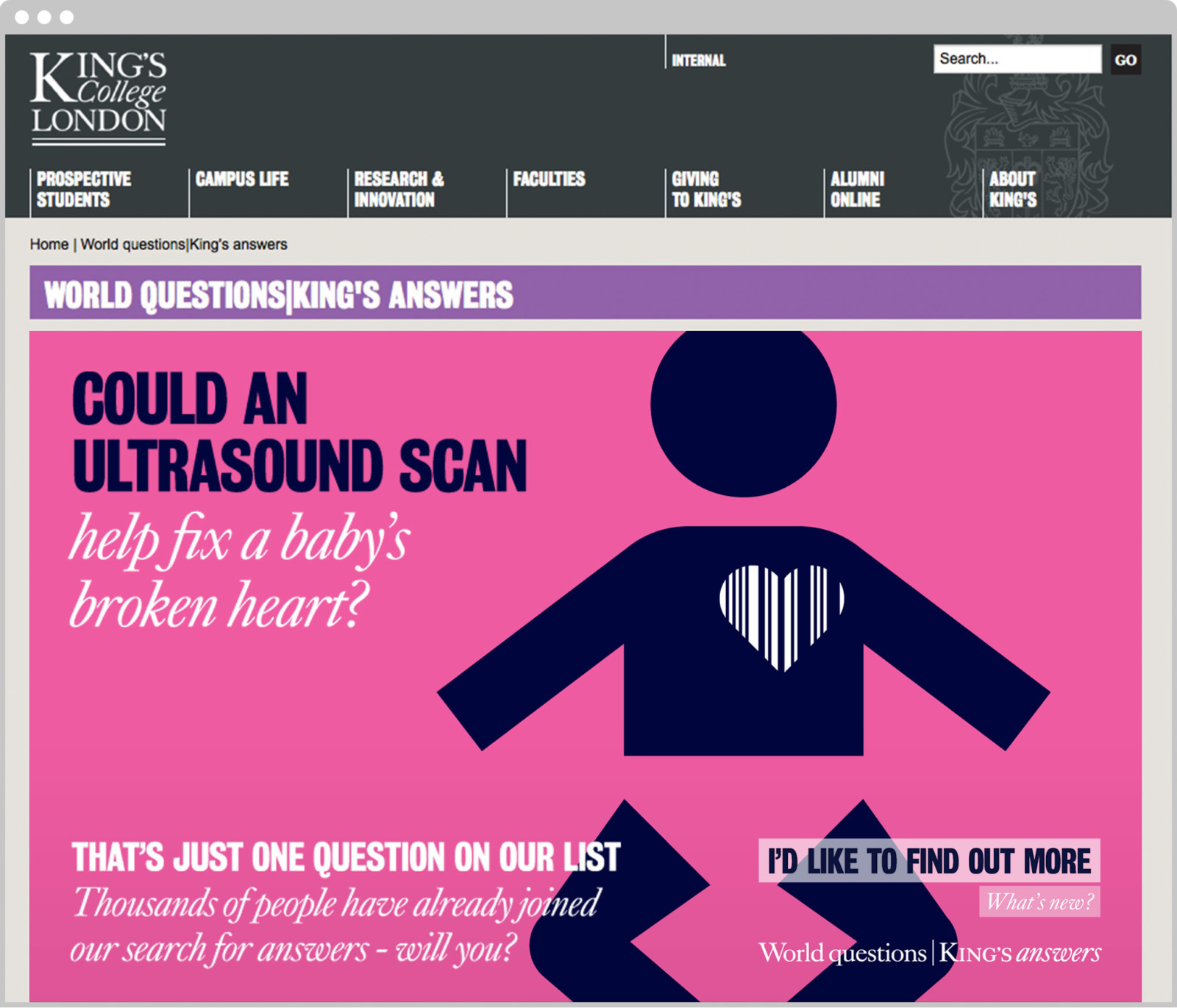 Key to each stage of the project was uniquely animated films that eschewed more traditional 'voiceover' approaches and used unusual typographic animations coupled with specially created campaign music.
Brand impact
From a communications perspective, this project shows that, with a bit of careful thought, potential donors can be attracted and engaged with thought-provoking ideas and issues, not just the traditional pleas for bricks and mortar. The scheme itself was hugely succesful, hitting its five-year target of £500 million in just three and a half years. It went on to raise over £700 million in total.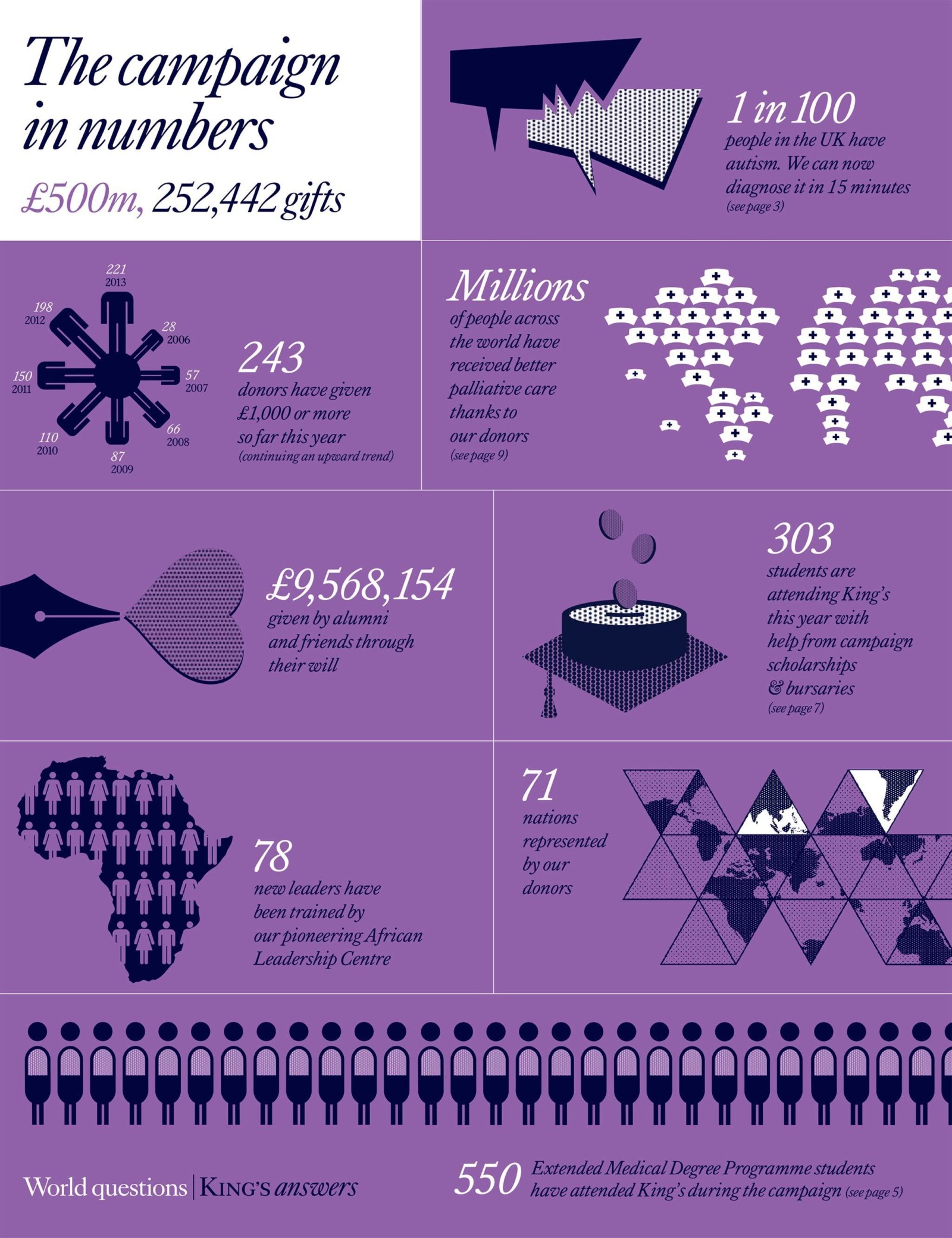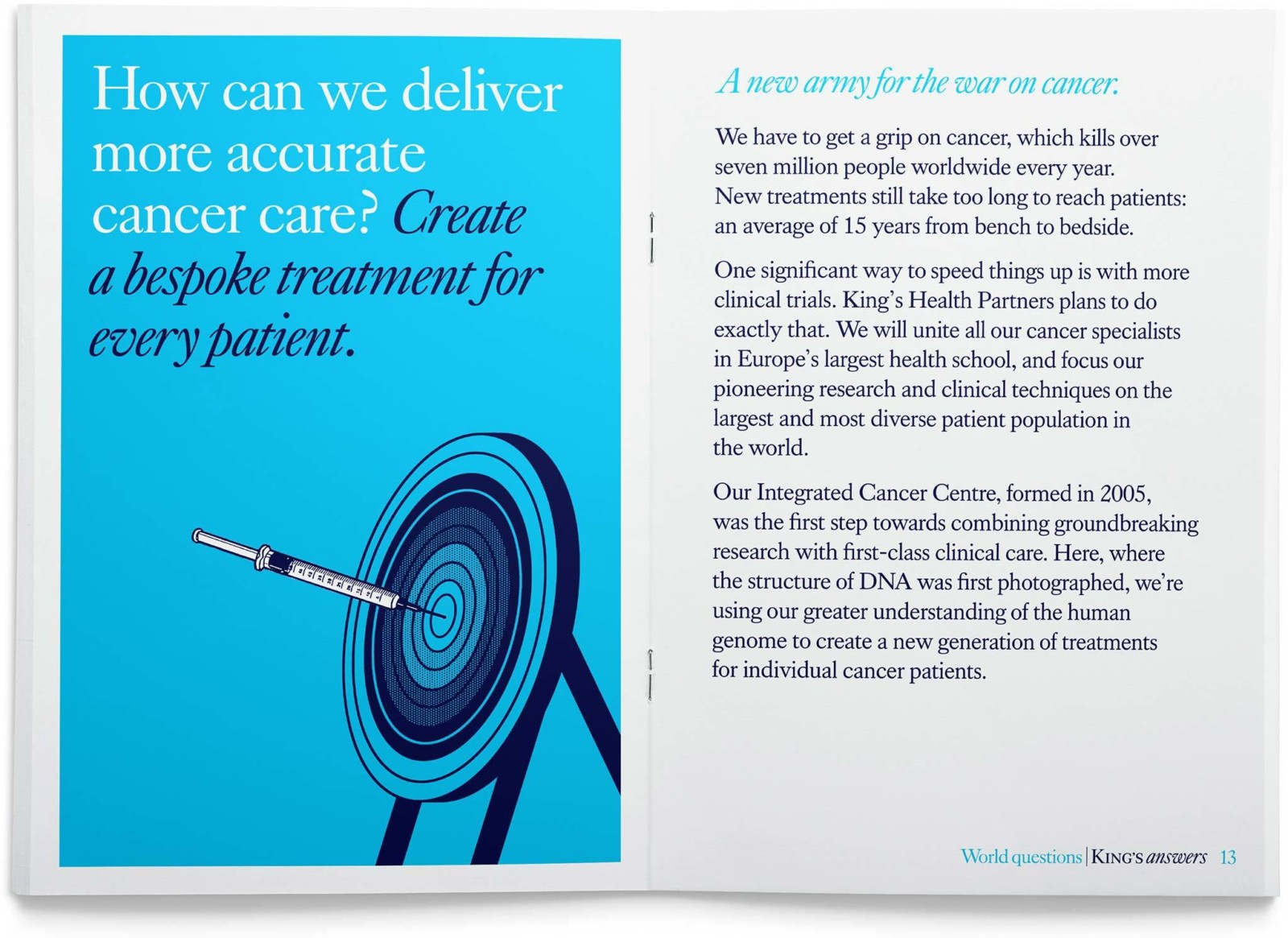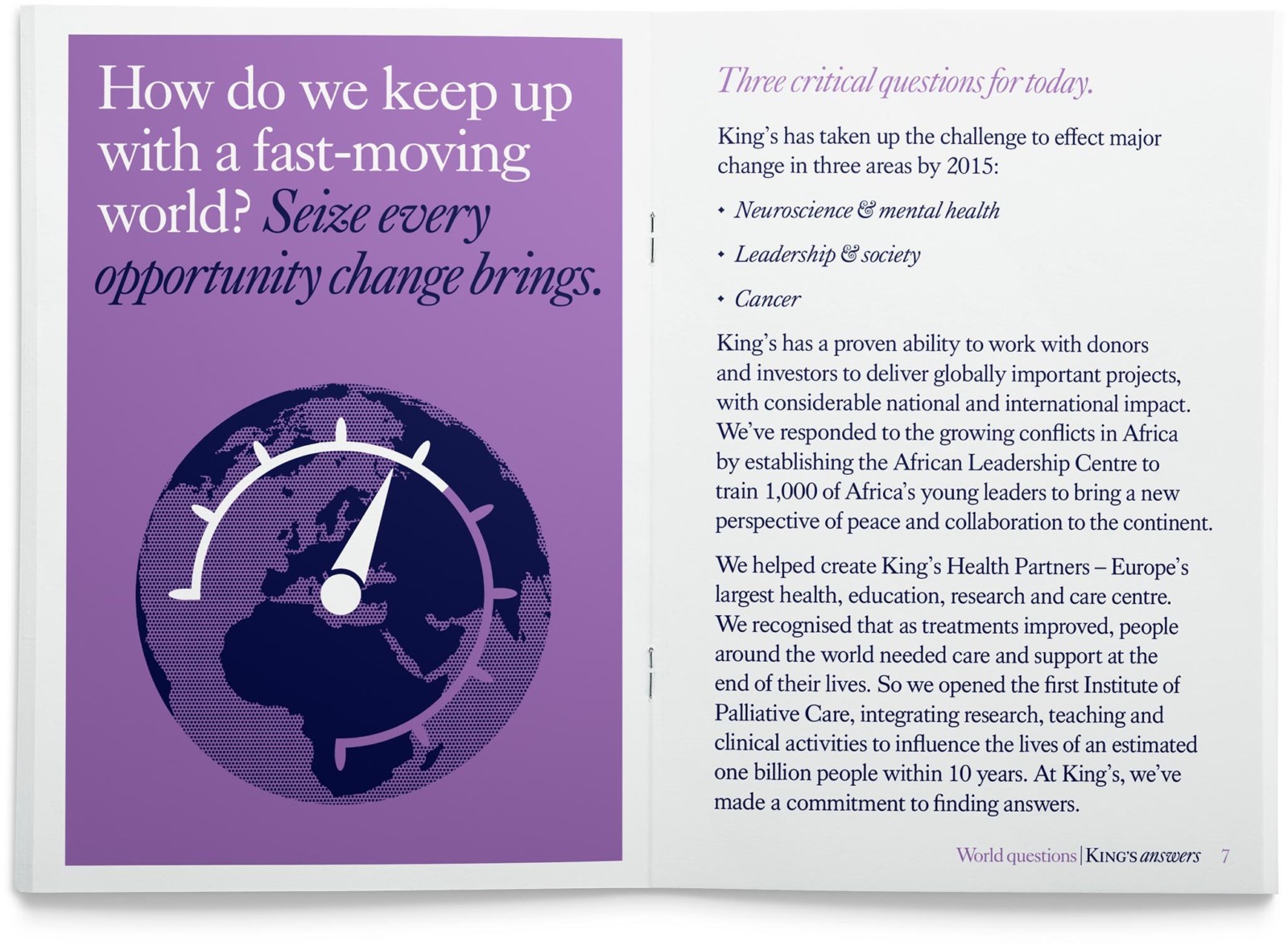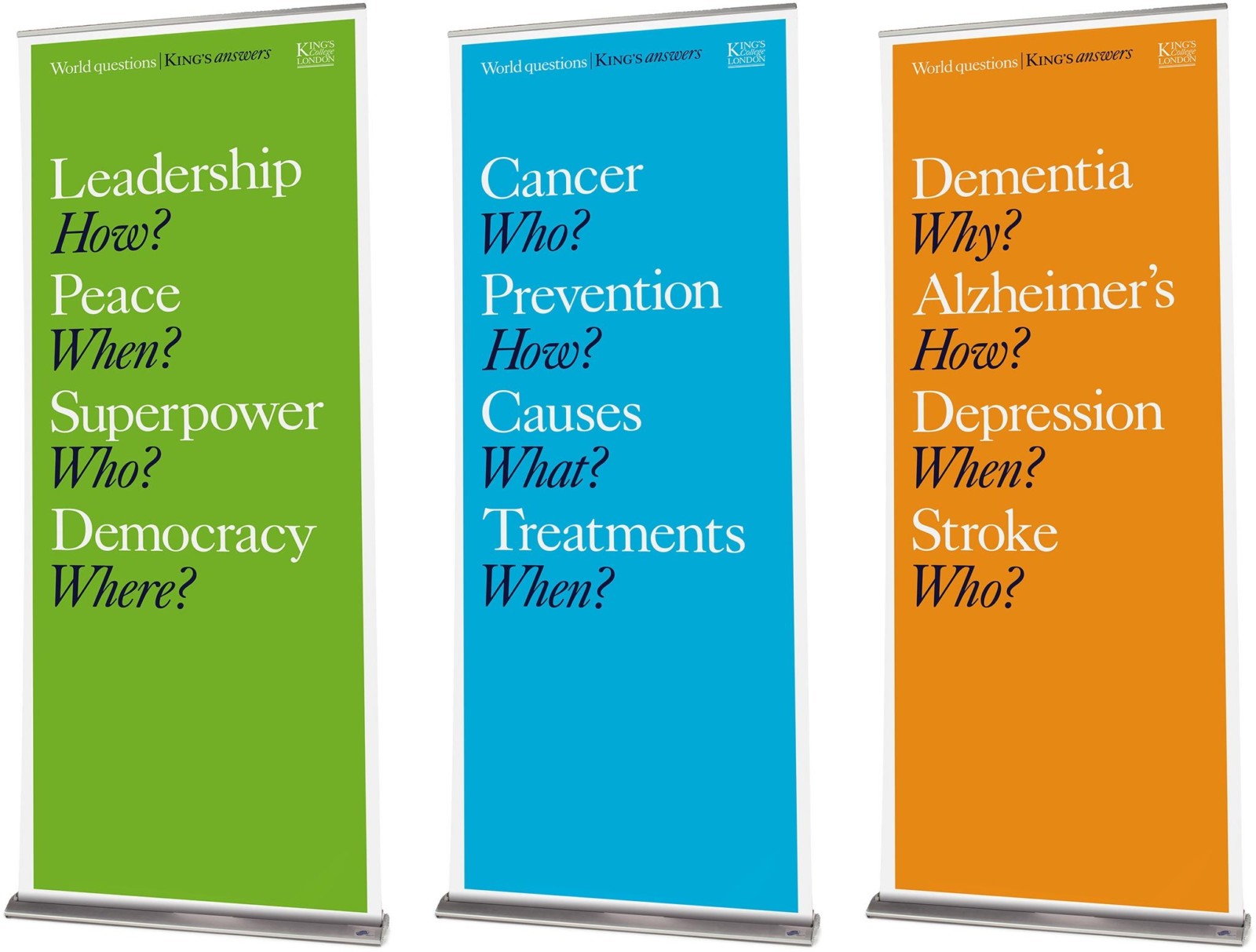 Awards
2016 CASE Circle of Excellence Awards | Best Practices in Fundraising | Platinum Winner
Credits