In Paris, Parc de La Villette is treasured for its unique combination of wide-open spaces and cultural events. It holds exhibitions, concerts, hosts circuses and street theatre. Within its grounds are a music museum and a world famous science museum (the Cité des Sciences). An overarching visual approach had begun at the park's inception, but nearly twenty years later it had become buried in a sea of sponsor logos and one-off posters. Great for the poster designers, and sponsors, but terrible for their brand.

Brand strategy and identity
La Villette needed an identity system that would show off all of its activities to their utmost, but leave the viewer in no doubt that these were taking place at La Villette. As we explored visual solutions we were drawn to ideas that functioned as 'frames' and 'edges': ideas that would take 10% of the real estate yet leave the other 90% to the event. In parallel the client team was developing a narrative based around the concept of a 'garden des cultures' (garden of culture).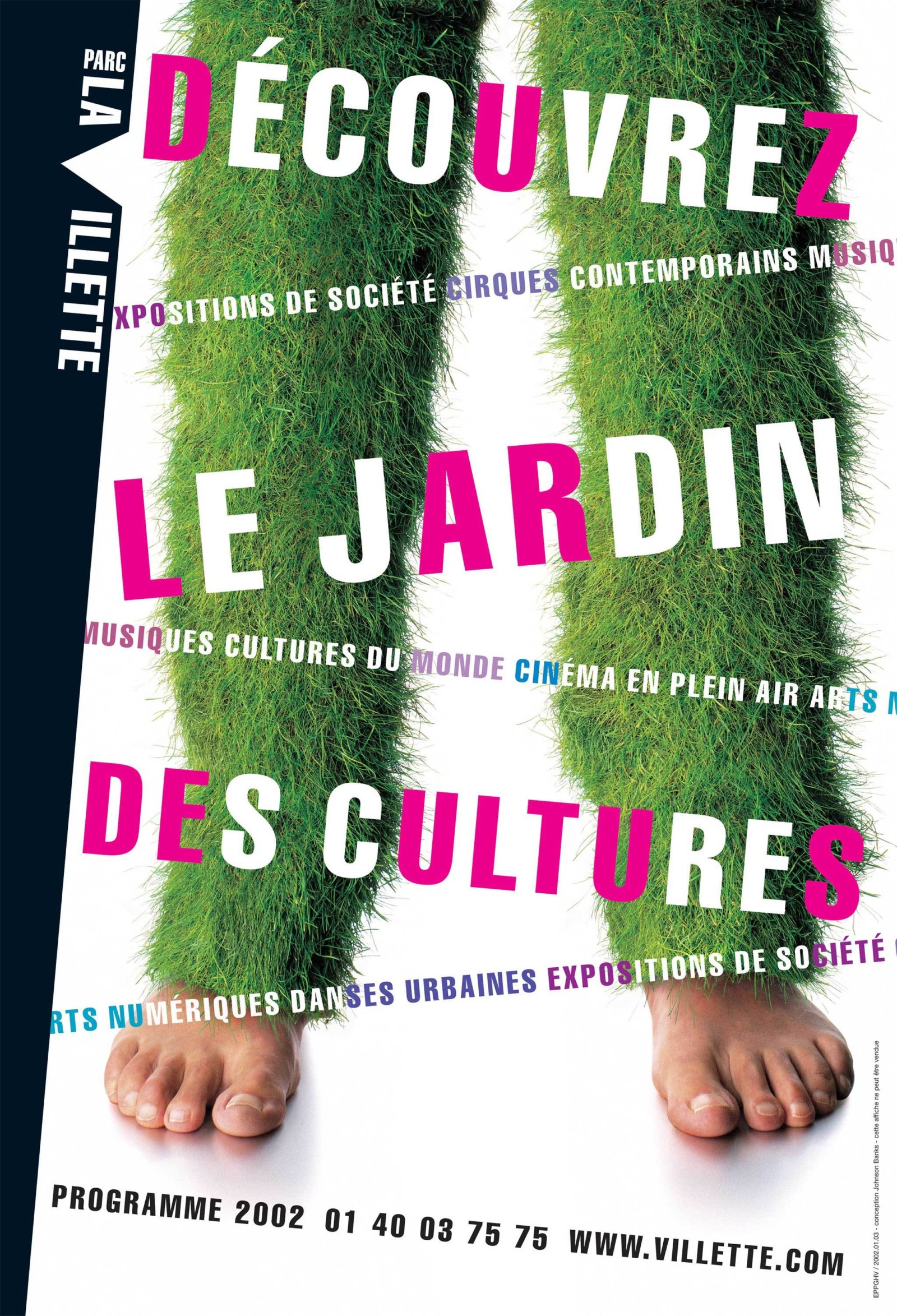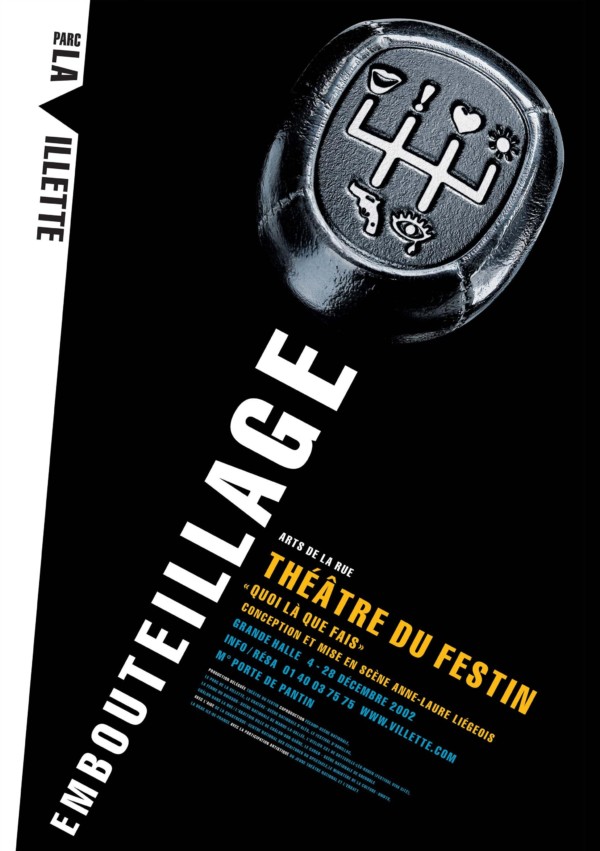 For twenty years, the park had used a green triangle as their logo, and we proposed that they retain the triangle but incorporate it into a bar that could run on the left, right or bottom of a poster. Strong typography and memorable images were also part of the toolkit from the off.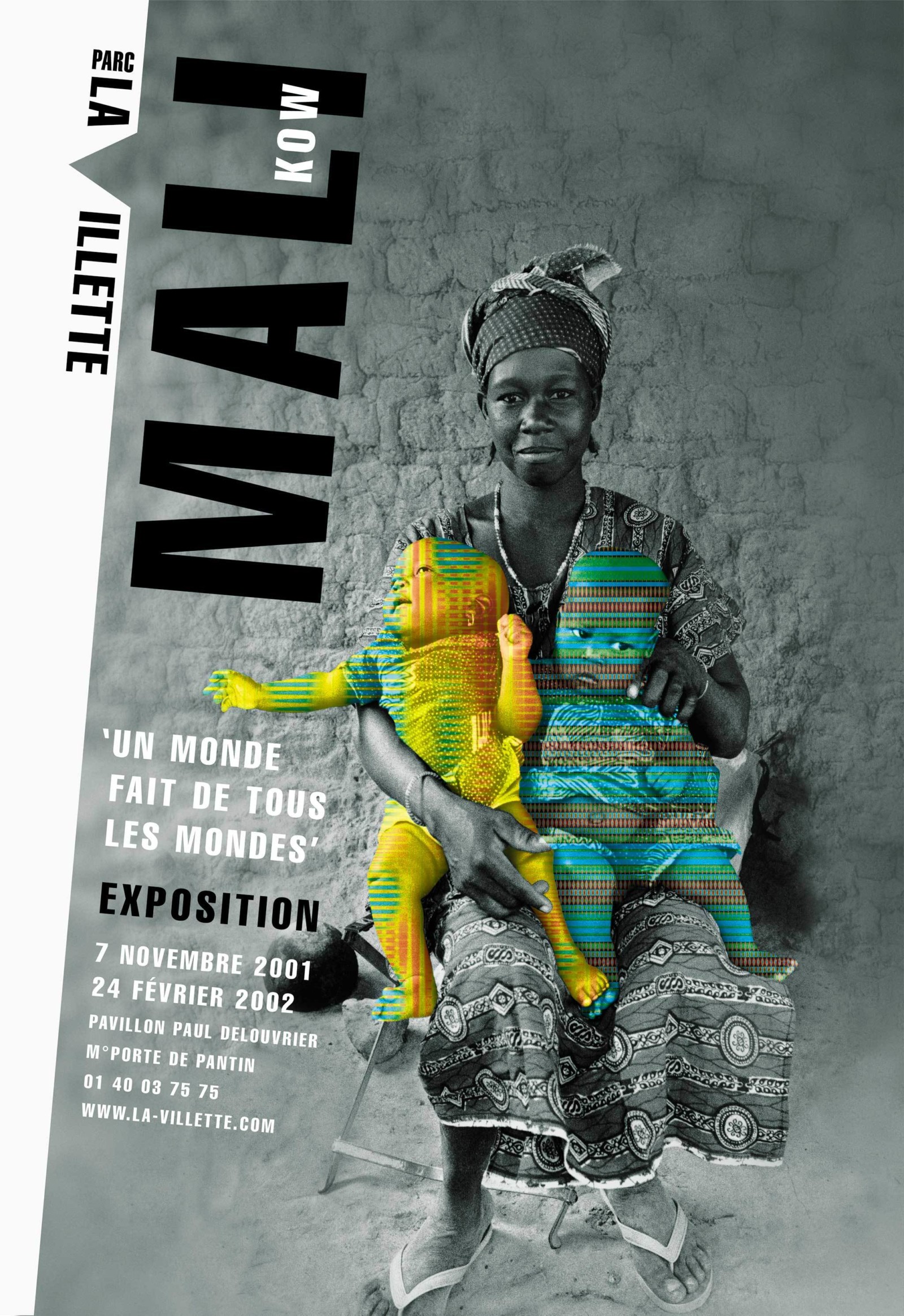 Developing a campaign and advertising style
As our relationship with the park developed, we became in effect their advertising agency, producing dozens of campaigns a year. So began an eight-year relationship that saw us design hundreds of items from leaflets and posters, to banners and TV commercials.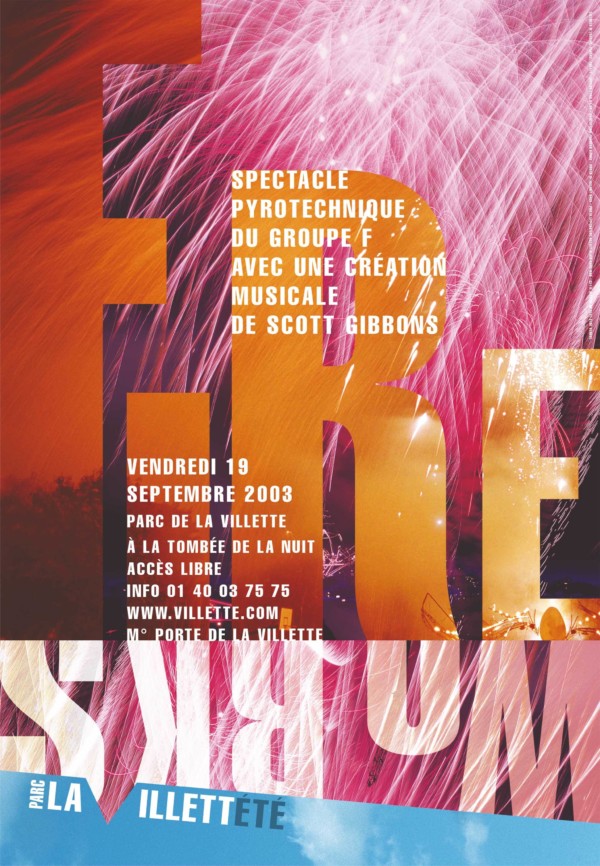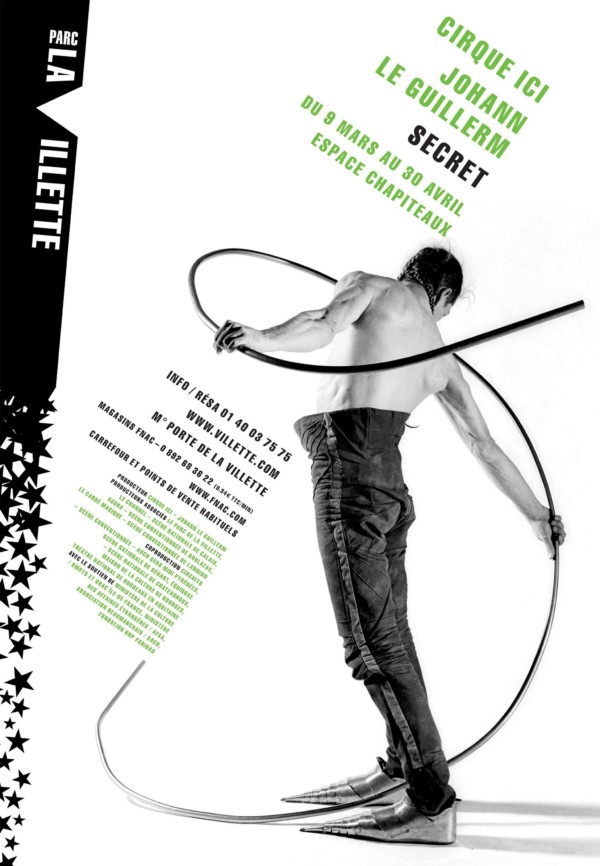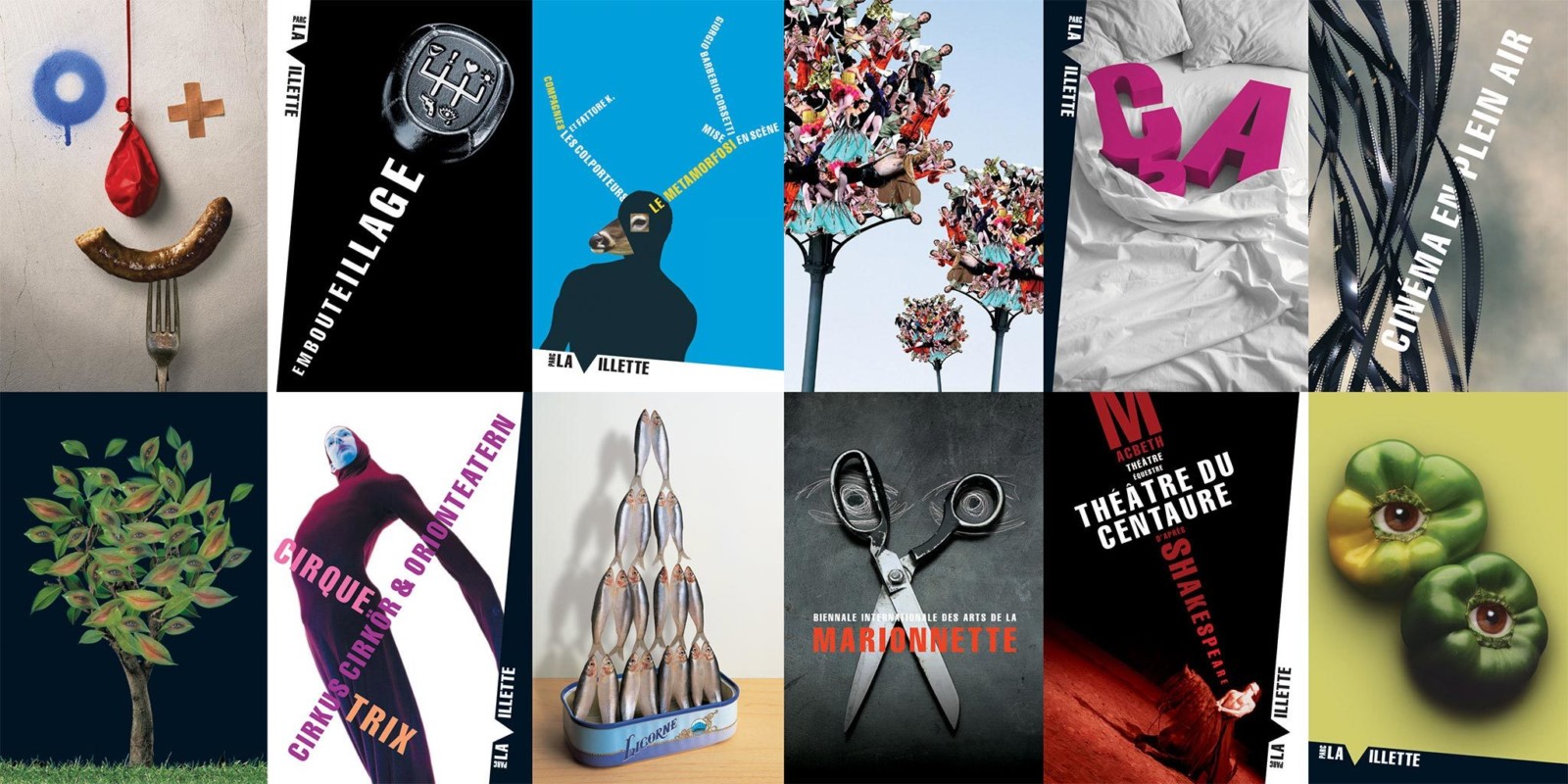 We discovered that here was a client who was prepared to take a visual risk, who was interested in ideas that sat 'on the edge' (in fact they used a special word for this that cropped up often in briefings: 'decallé). Once the scheme had established itself, we were able to experiment with the bar device but the principles of the typography, images and slightly offset angles remained.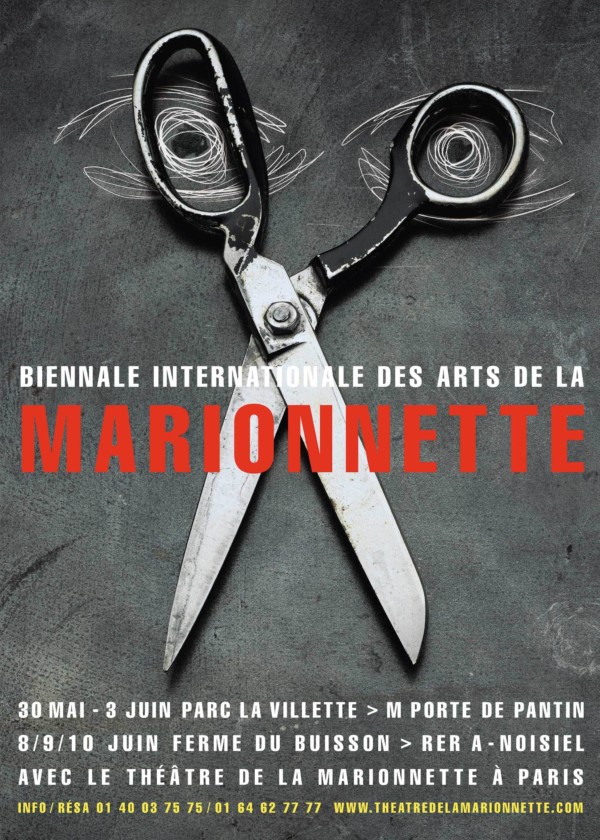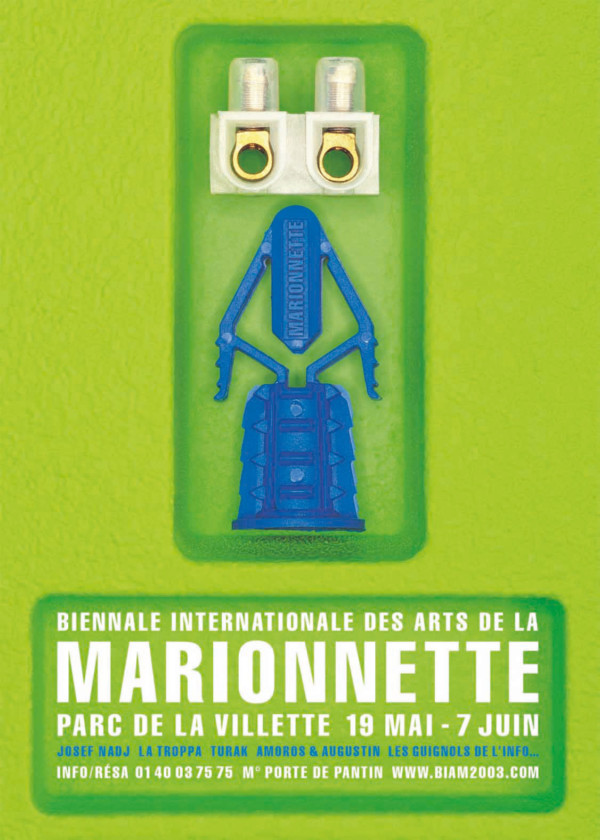 Even when taking part in group events where quieter branding was required, the established visual style still carried through.
Digital and moving image
Our relationship eventually ended in 2007. But in that eight-year stretch, we had proved to them (and to ourselves) that a cultural identity could be controlled, yet flexible, all at the same time. As a swansong, here's a film that we produced for them to show off their wares, which was aired in French cinemas.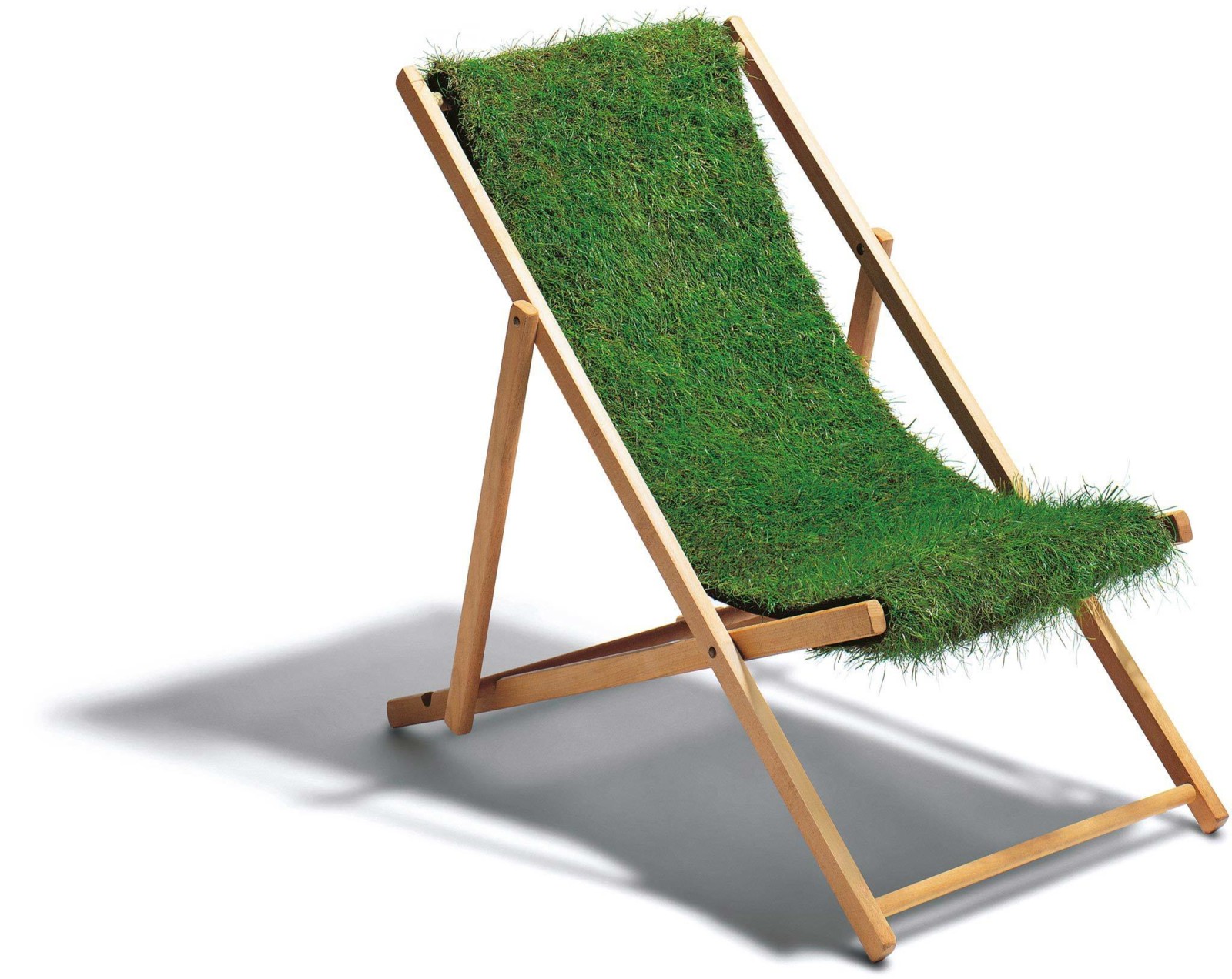 Credits
We worked on this narrative part of this project with Mark Lee at Watermark.