When two of Britain's largest property developers decided to redevelop the St David's Centre in Cardiff, they were taking a commercial decision to expand the footfall of the legacy site. But they weren't airlifting in a huge shopping centre to plonk at the fringes of the city – they were redeveloping the centre of the Welsh capital. Whatever was done, it had to be right.
Brand strategy
Before any design could commence, some clear decisions had to be made about the name of the site. A shopping centre called 'St David's' had stood, in some form or other, in the middle of Cardiff since the seventies. The new development expanded the site massively, as well as adding Wales's first John Lewis as an anchor tenant at the end of the site. There were powerful arguments for change, and we considered several other names for the site. In the end, the legacy name was kept, but a clear brand hierarchy was established for the related residential brand and the naming of the new streets surrounding the centre.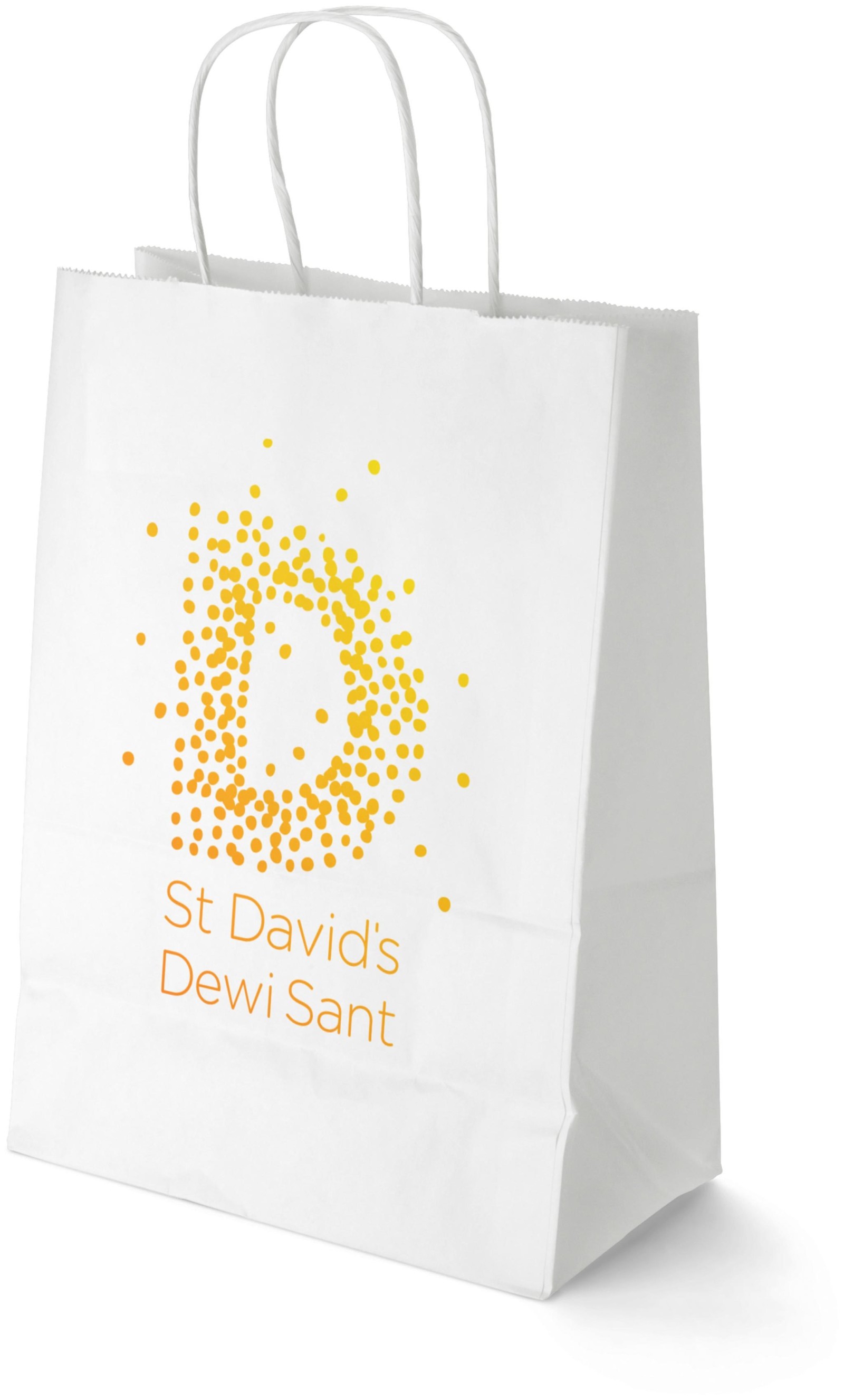 Brand identity
The chosen design route was based on the observation that once the centre was rebuilt, it would become key 'hub' for life in Cardiff. From our 'D' of people that we first constructed, we simplified the pattern to a 'D' of dots. Then we added the name, in English and Welsh.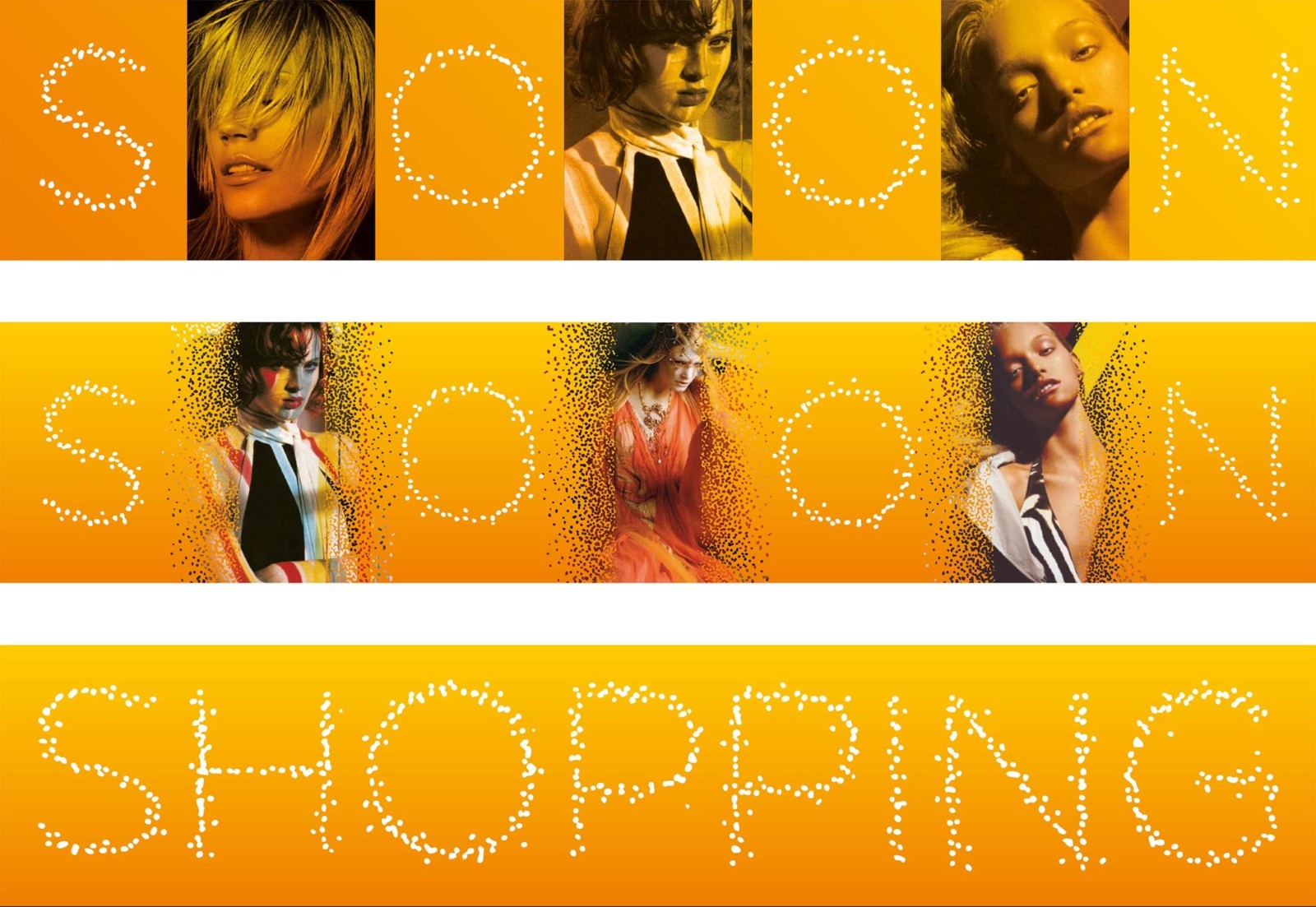 A special typeface was constructed using the dots for use throughout the scheme, linking hoardings and posters throughout the scheme.
A special set of icons was also developed as part of the brand toolkit, allowing the centre's various activities and offers to be subtly branded without the constant repetition of the symbol.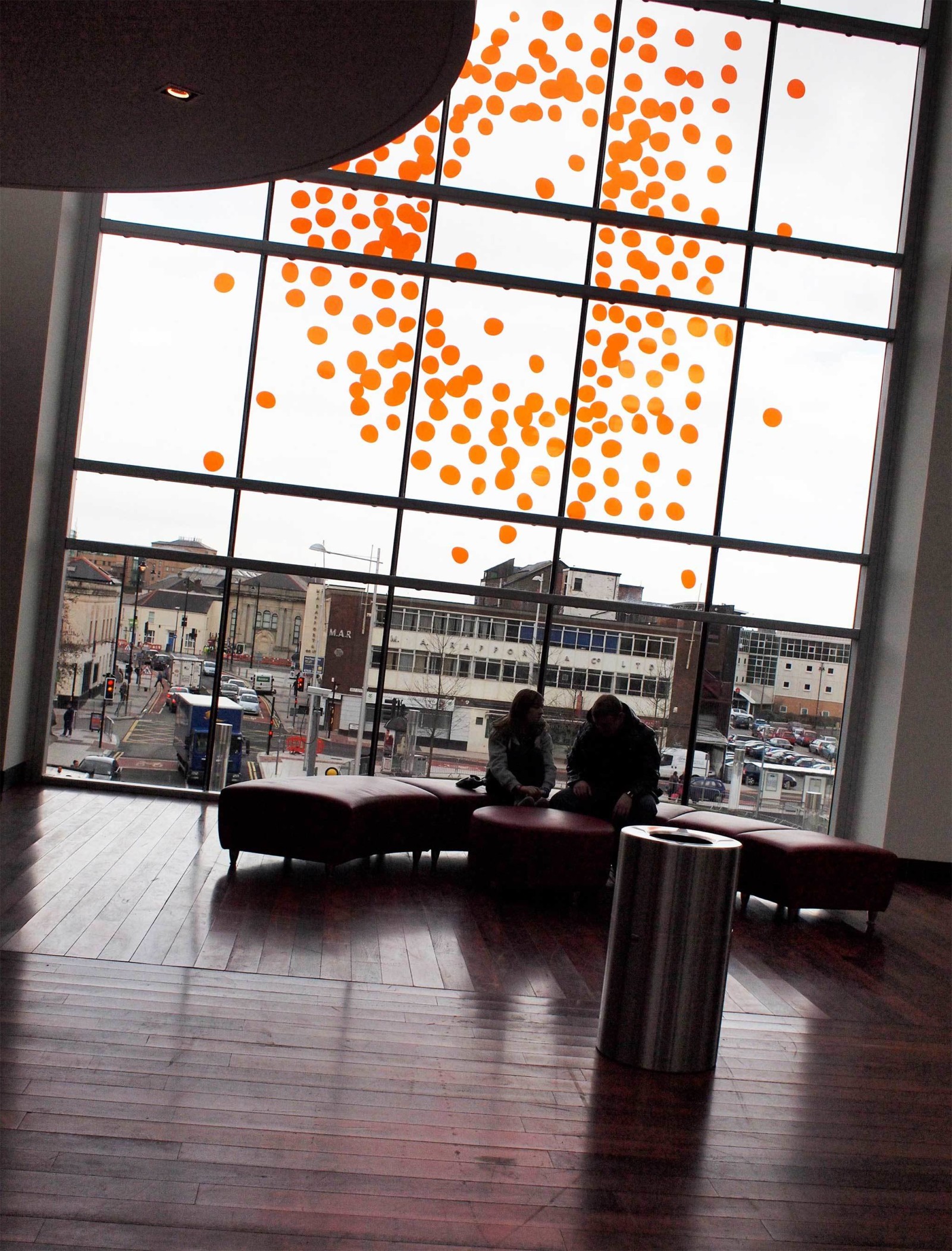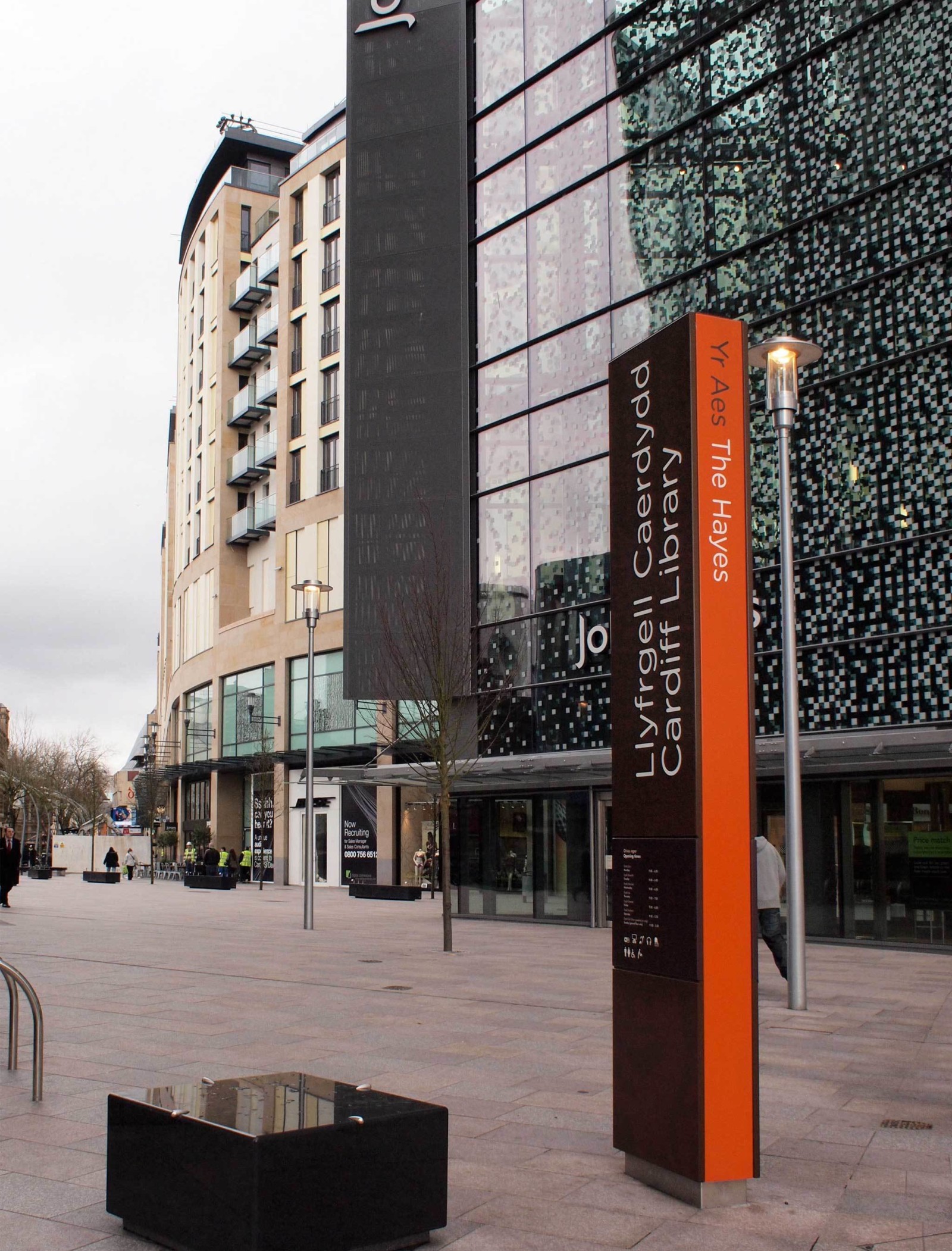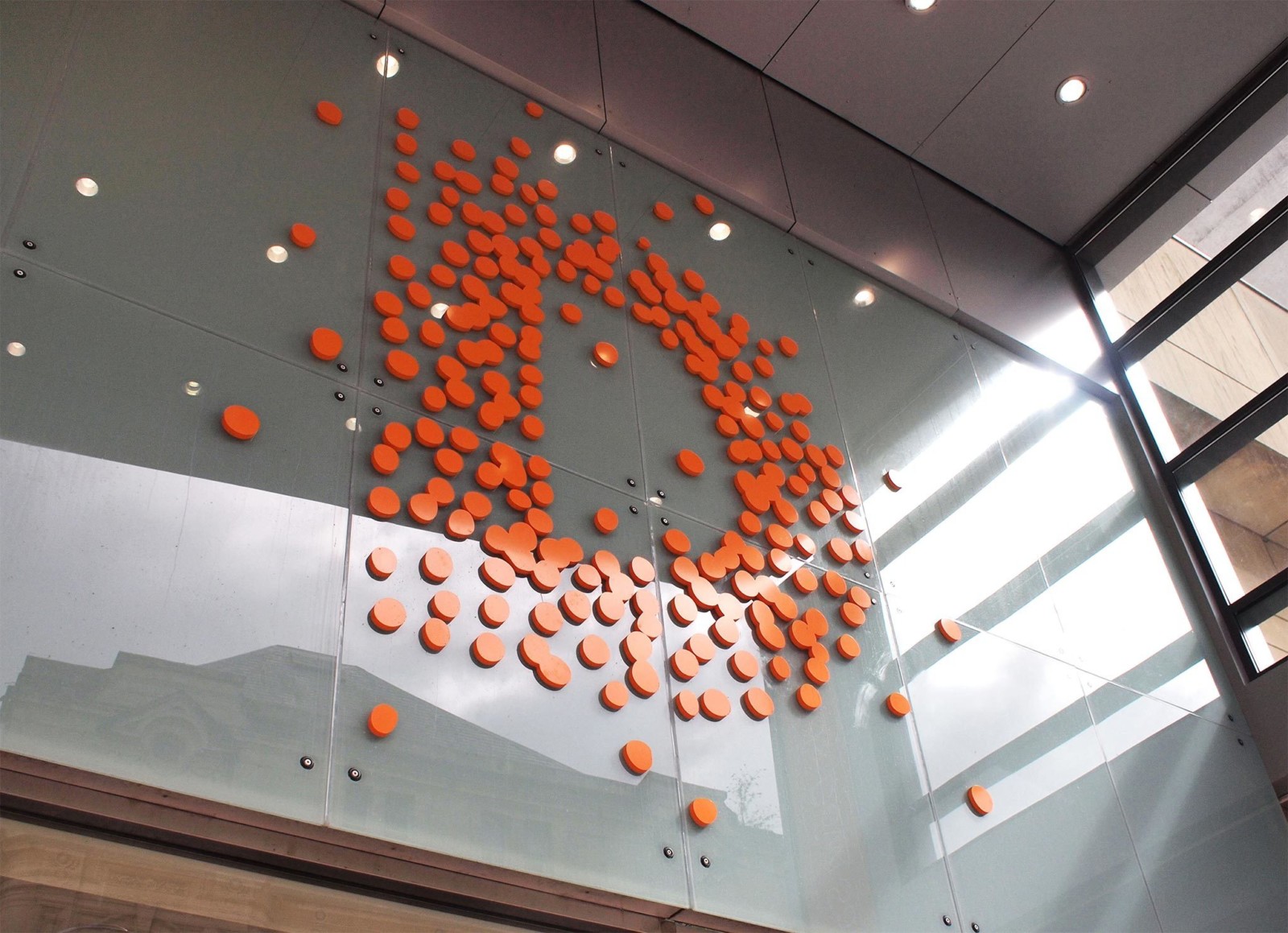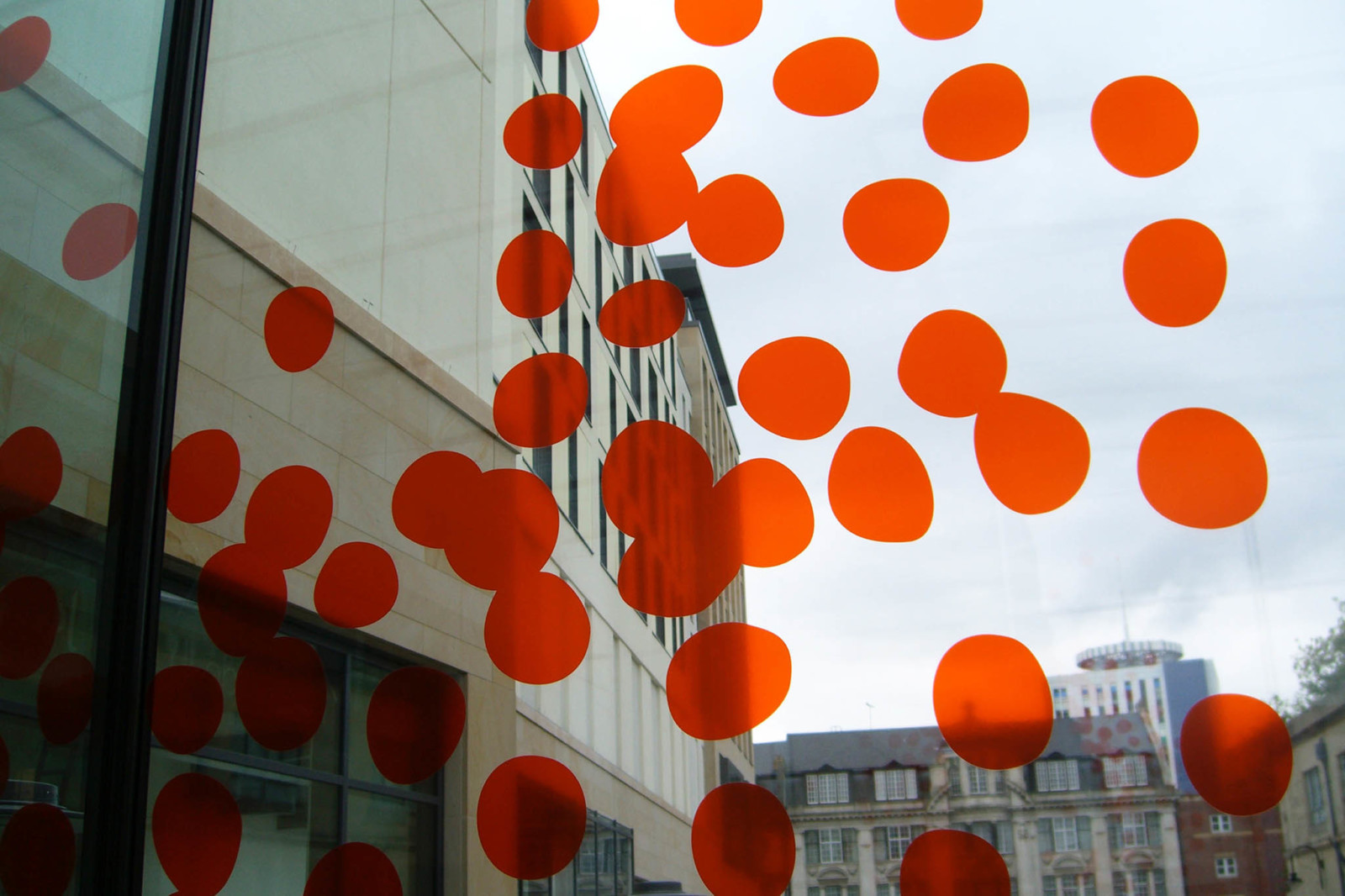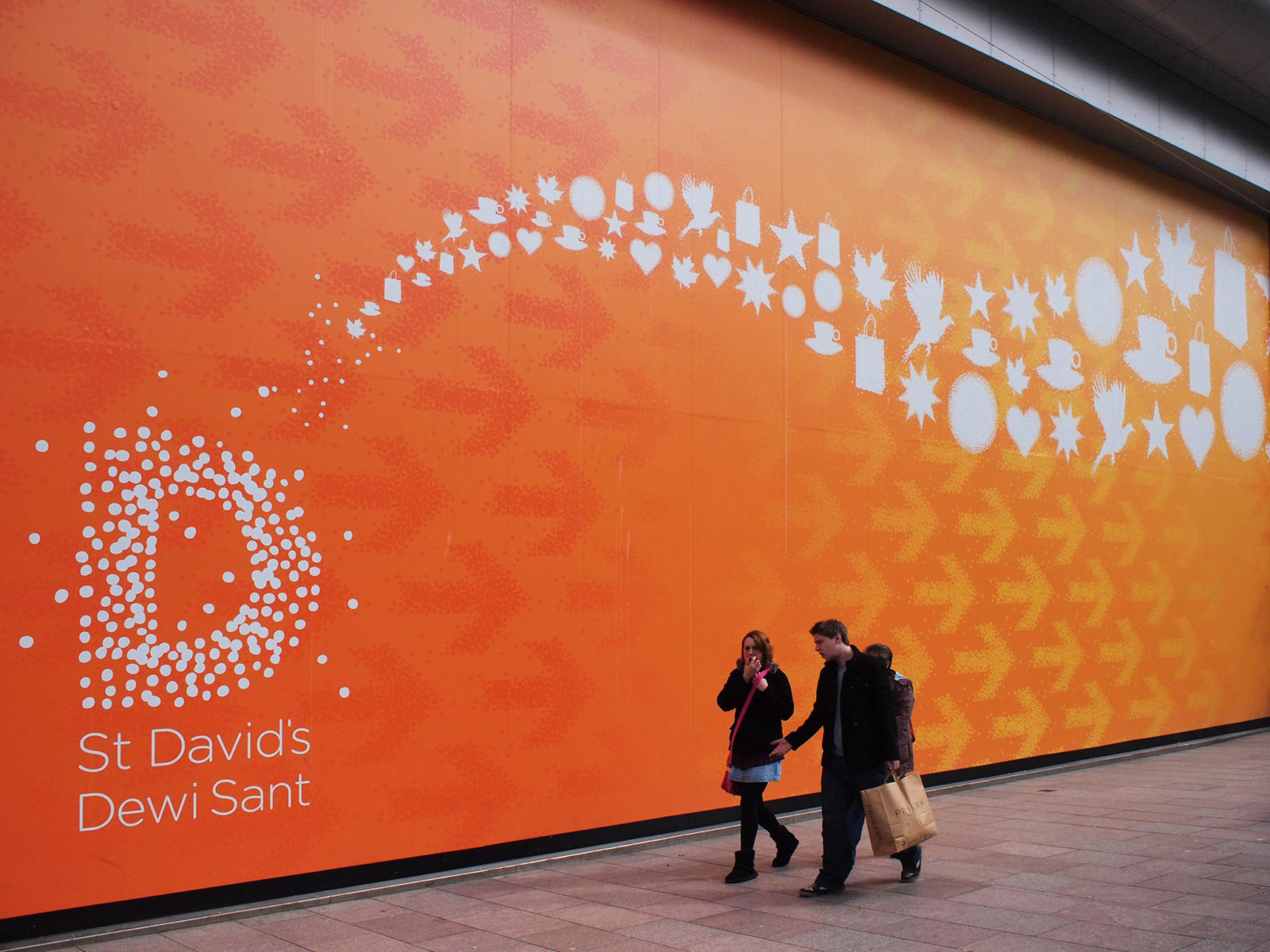 Signage and wayfinding
The brand itself is ever-present on-site, either in flat graphics or vast three-dimensional versions hanging in the atria. A complete wayfinding system was also developed to match with the overall scheme and help visitors navigate the new spaces and places.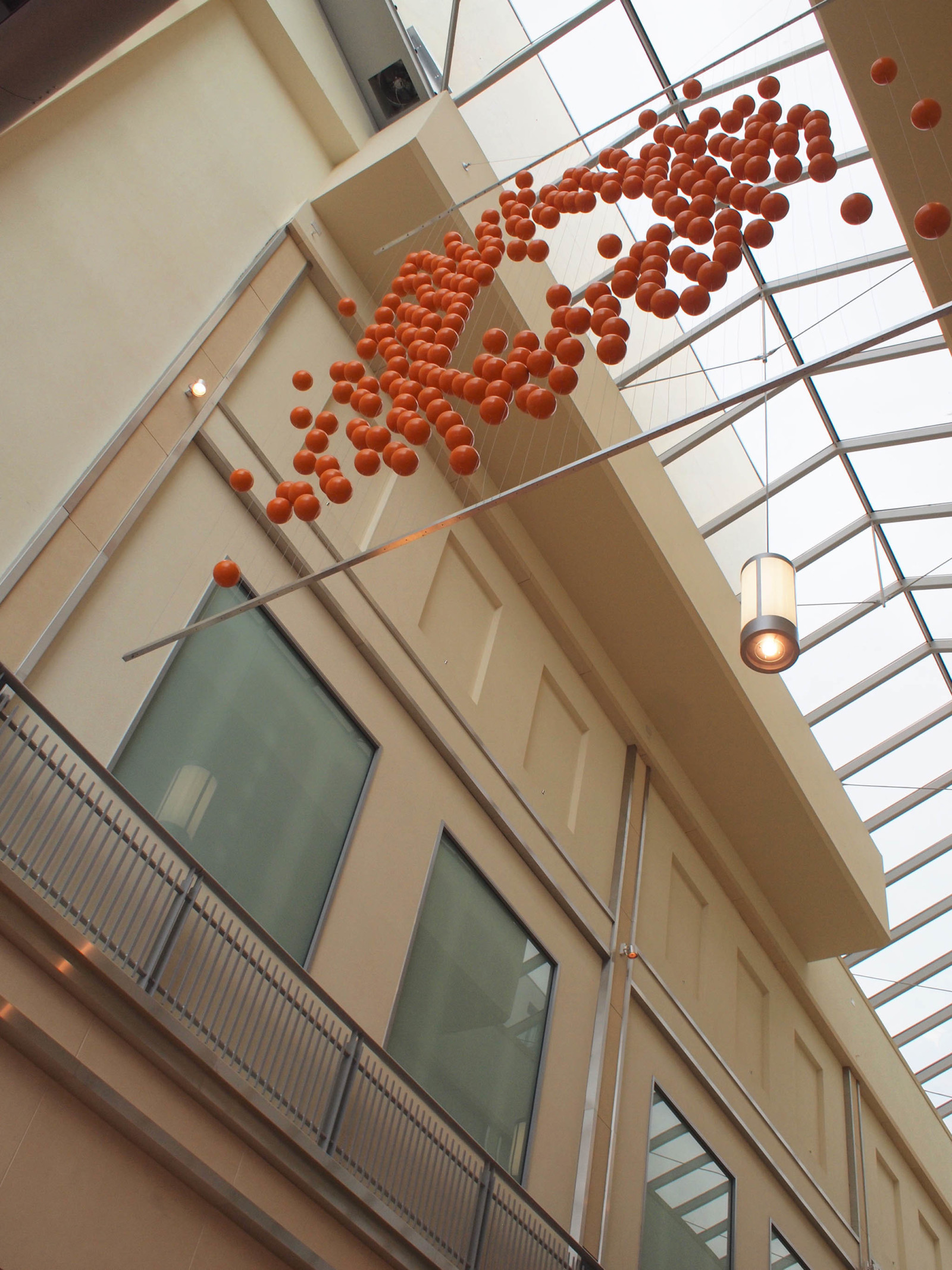 Impact
20 million people visited the centre within 6 months of the opening, and by 2010 annual footfall was at 33 million. It is now one of the busiest shopping destinations in Europe.
Credits
Wayfinding: Air Design