In a little over a decade we've designed a whole series of stamps for the Royal Mail – at least forty in total if we've done our sums correctly. Here are three separate projects that sum up our approach.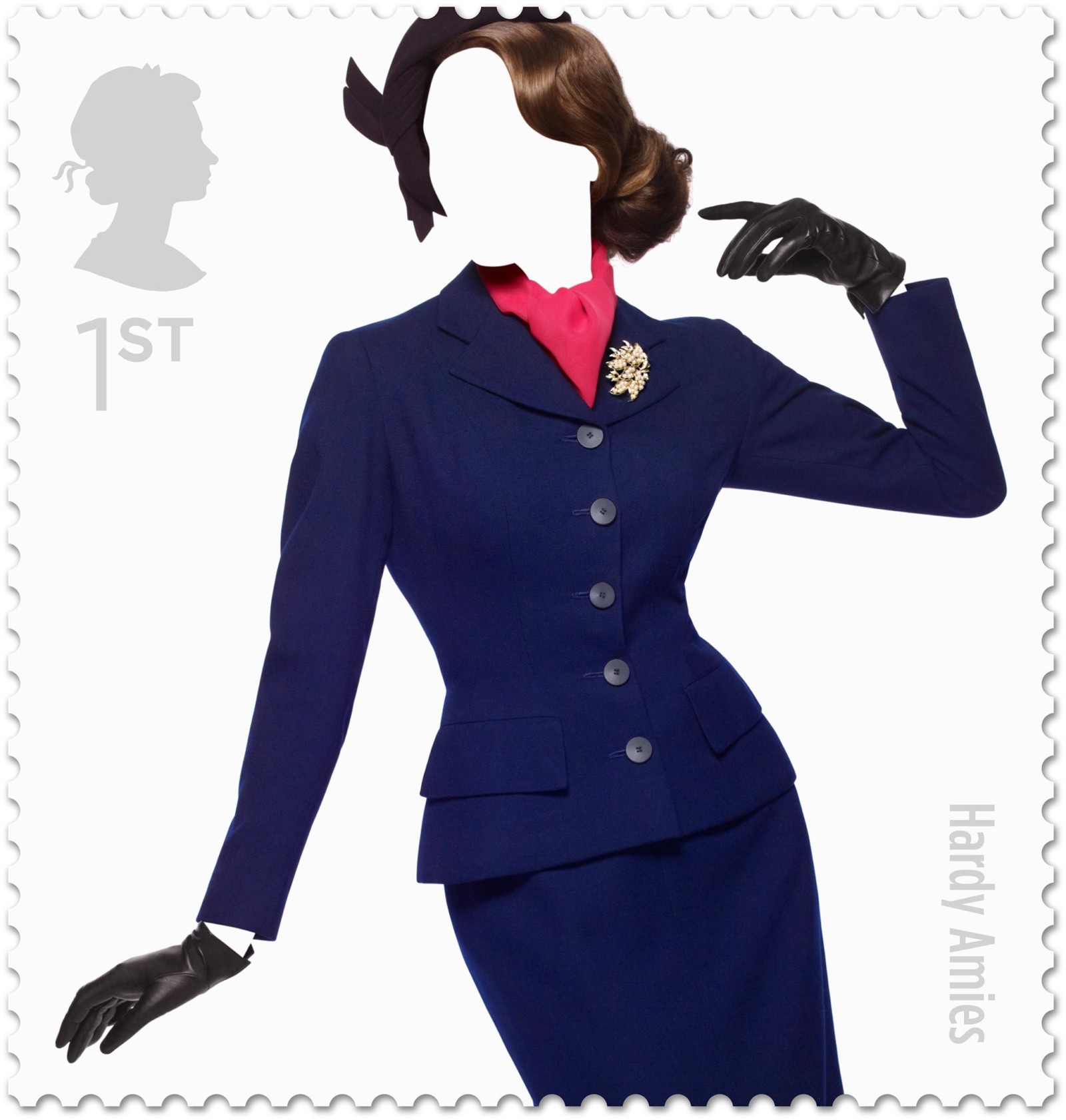 Great British Fashion, 2012
Following the success of a set of stamps that looked at a cross-section of British design and featured Mary Quant's mini-dress, the brief was to find a way to sum up 60-odd years of fashion alone.
The main challenge with this subject matter was that it's hard to make clothes look interesting if no one's wearing them – on a tailor's dummy they seem flat and lifeless. On the other hand, we didn't want models or celebrities to distract from the designs. For example, there's a great photo of Ringo Starr wearing a classic Tommy Nutter suit in the 1970s, but you just think, 'there's a great photo of Ringo' and don't look at the suit.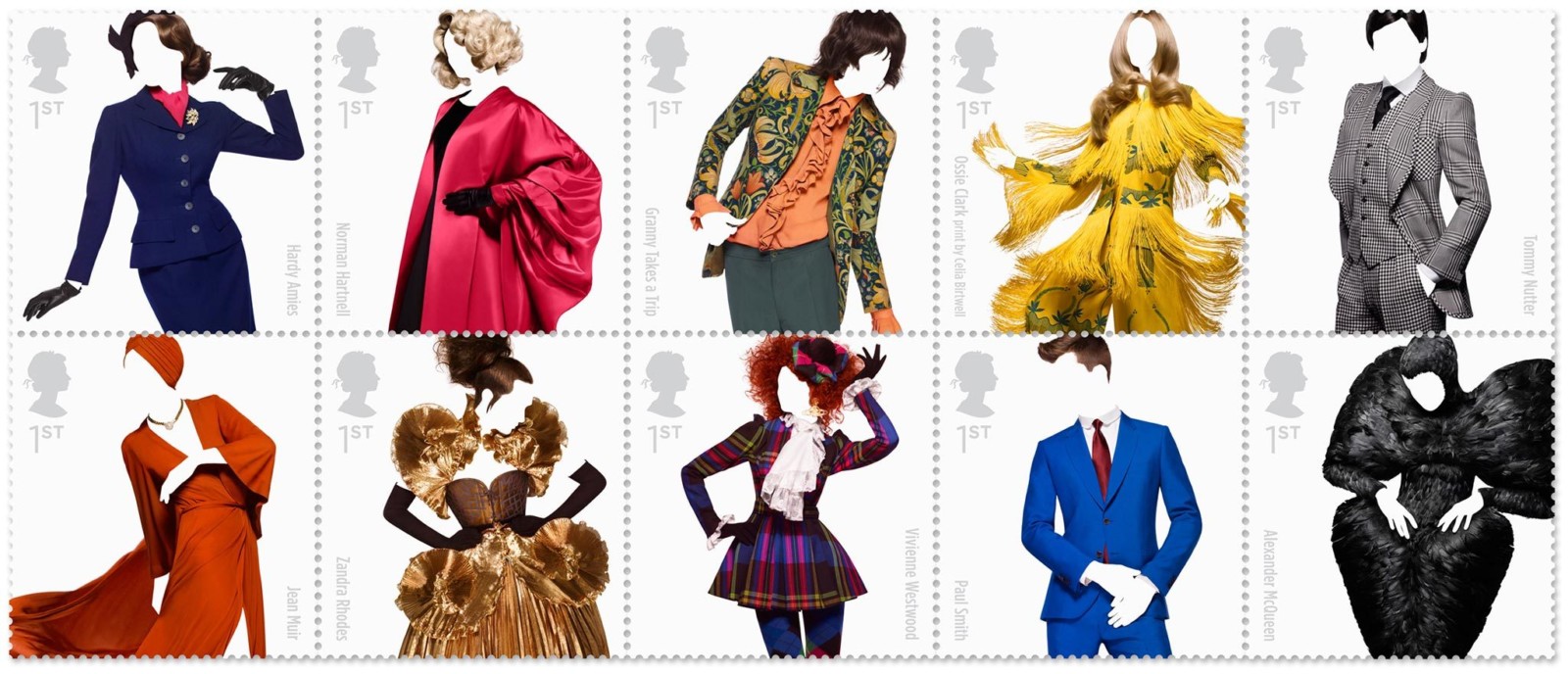 The compromise was to shoot the clothes being modelled for real, but then digitally remove the faces and hands.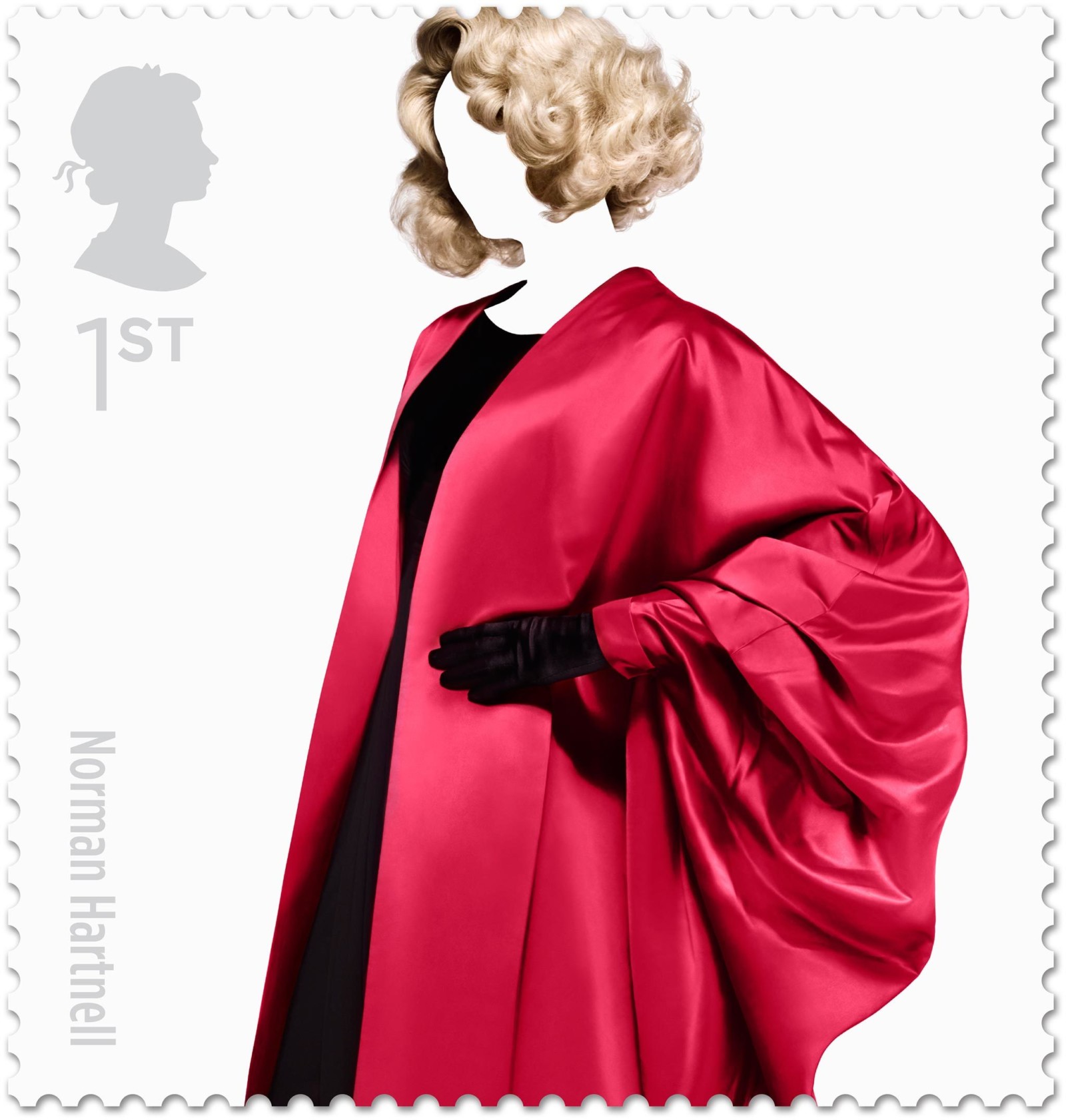 First, we had to get hold of the precious artefacts, which meant a long process of persuading the designers or their estates to loan them out for a few days or sourcing them from obliging vintage specialists (a task that took over three months). There followed a two-day photo shoot, then judicious cropping and retouching was used to bring out the lines, textures and movement of the garments.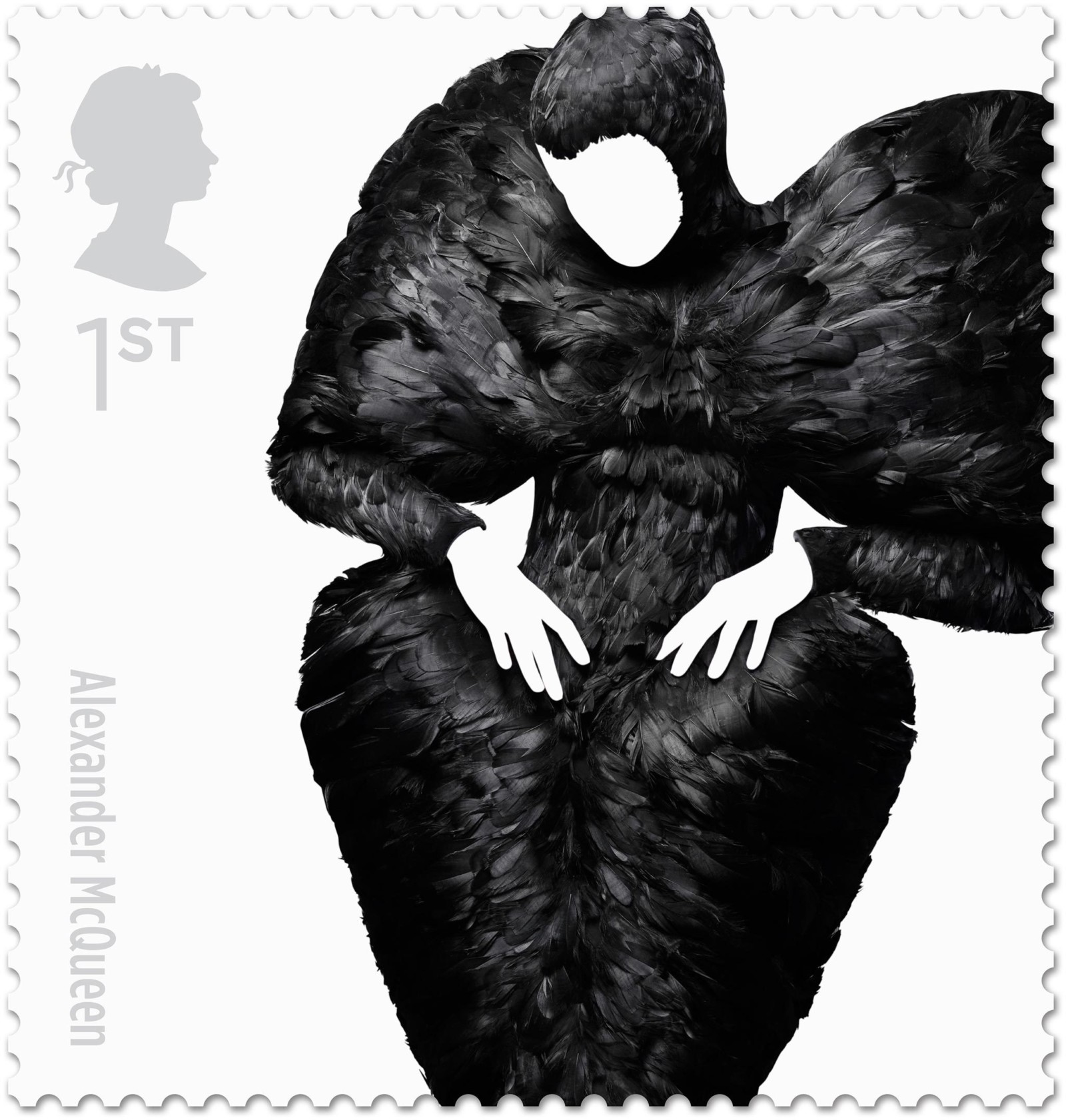 The stamps themselves celebrated the work of Hardy Amies, Norman Hartnell, Granny Takes a Trip, Ossie Clark (with a print by Celia Birtwell), Tommy Nutter, Jean Muir, Zandra Rhodes, Vivienne Westwood, Paul Smith and Alexander McQueen.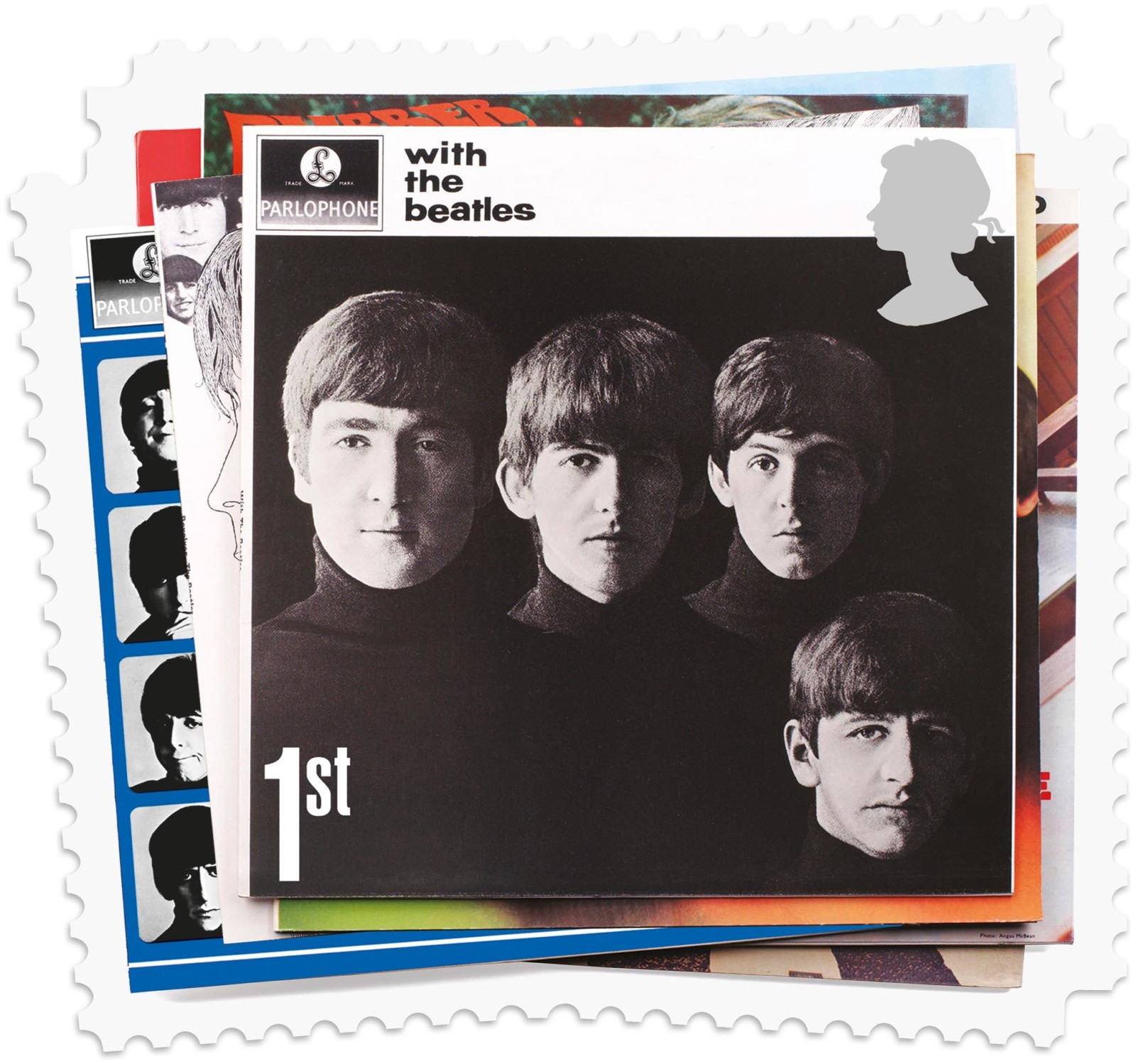 The Beatles, 2006
For this set, we were supposed to be exploring the merchandise surrounding the band. We duly did this, and started assiduously collecting old Beatle badges. Simultaneously we couldn't help returning to the album covers, looking at those iconic designs and wondering.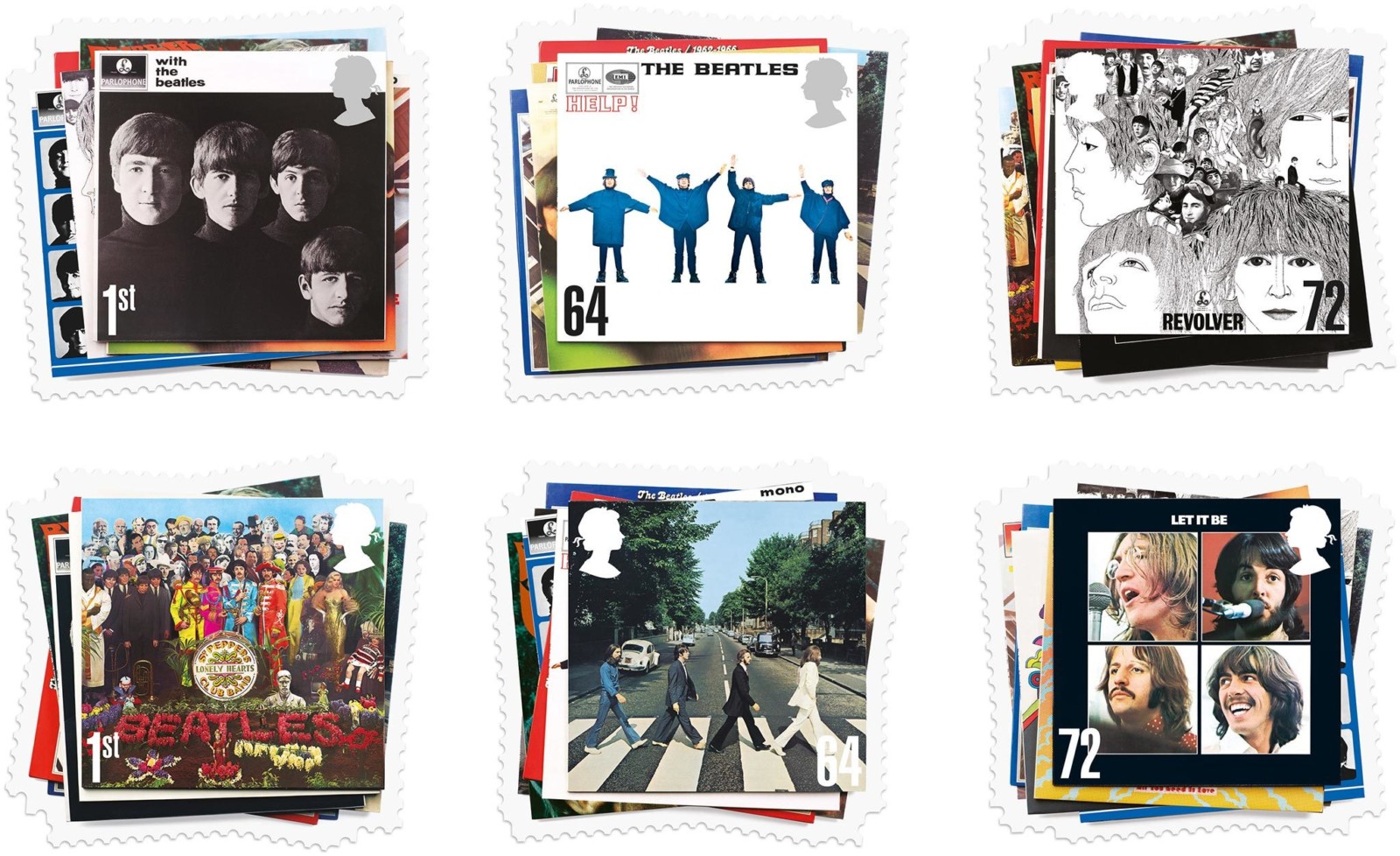 At first we had meant to take a pile of albums and photograph them on suitably sixties backgrounds (fluffy carpets, linoleum and suchlike) then, as we prepared the pictures, realised that the irregular sets of album covers worked almost better on their own. Luckily we were able to persuade the Royal Mail that the asymmetric, irregular edges could be perforated too.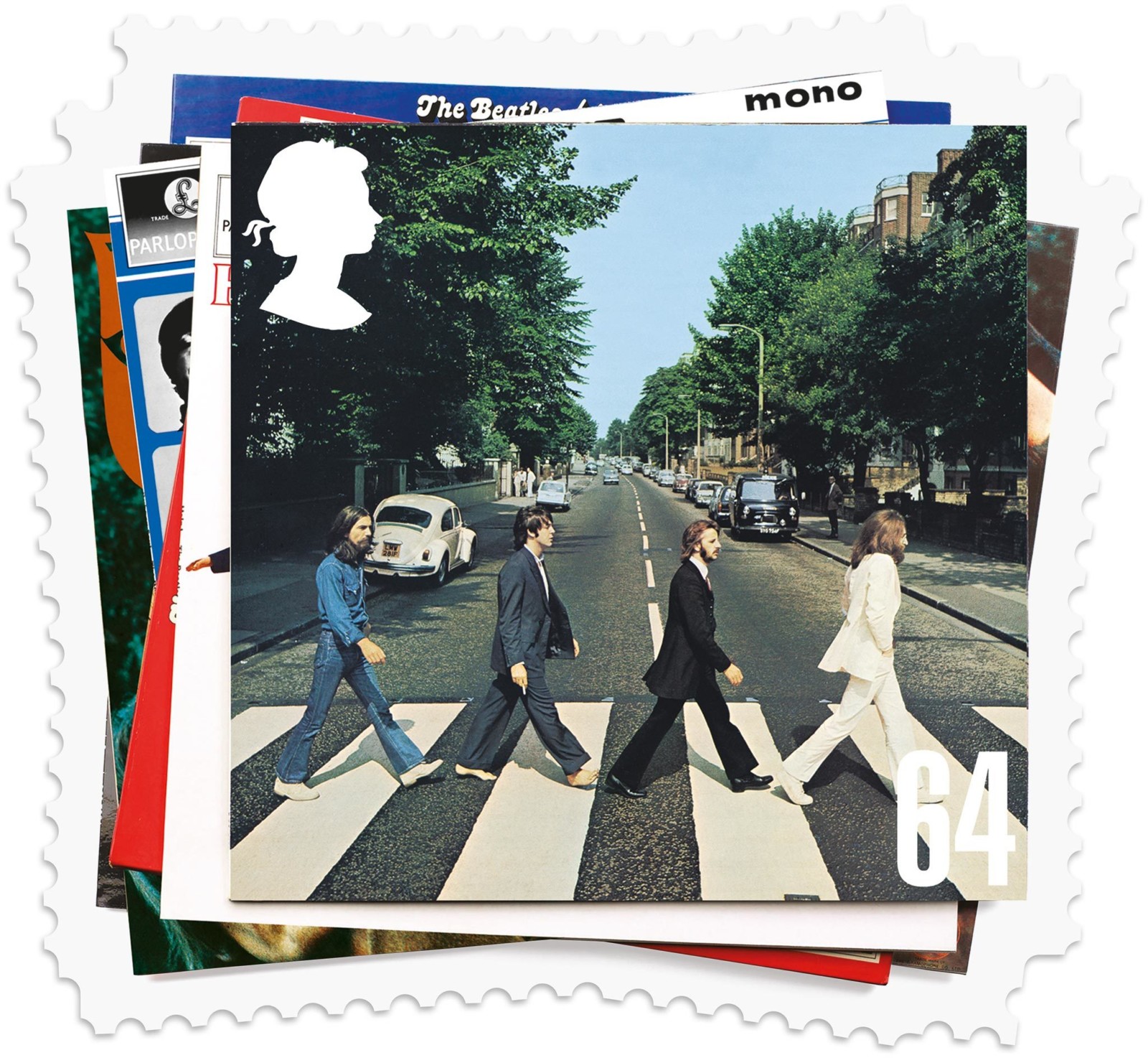 We simply stacked the albums up in different piles, and took a photo, with the top album cover effectively becoming the 'stamp' itself, then painstakingly designed the edges. One design commentator complained that we hadn't 'done enough' for them to be counted as designs – we felt that we'd done just enough.
The original merchandise brief also found an outlet with this 'stamp sheet' that featured some of the strangest collectable stuff that surrounded the band. Yes, you really could buy a Beatles wig, lunchbox, guitar strings and shoes.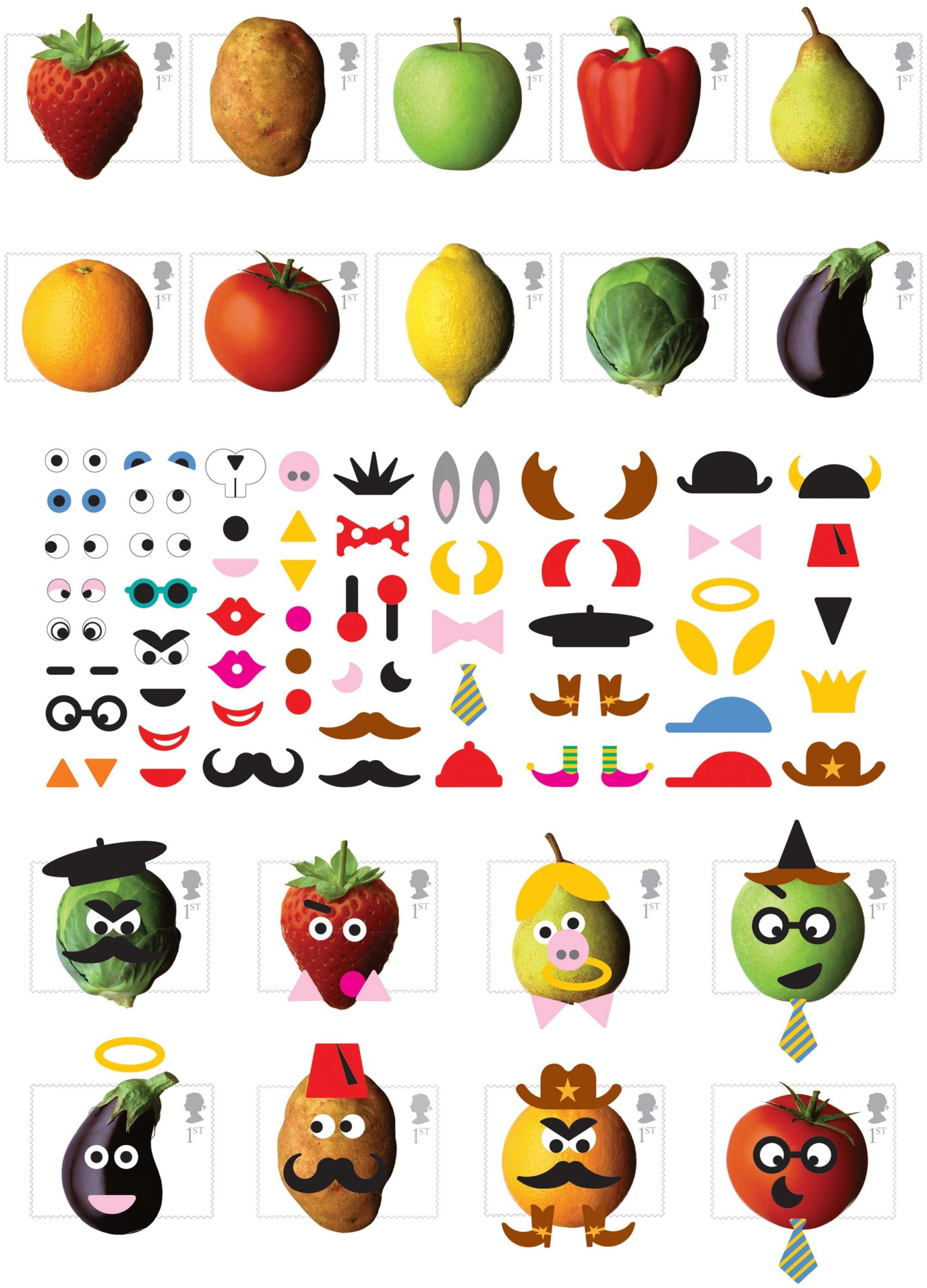 Fun Fruit and Veg, 2003
This project for a set of stamps actually started back in the 1990s with a series of design ideas that were a bit ahead of their time and were quickly shelved.
When the brief returned as a set of 'interactive' stamps loosely aimed at children, technology had moved on and we were able to suggest these: ten nicely photographed fruit and vegetable stamps, accompanied by 72 stickers.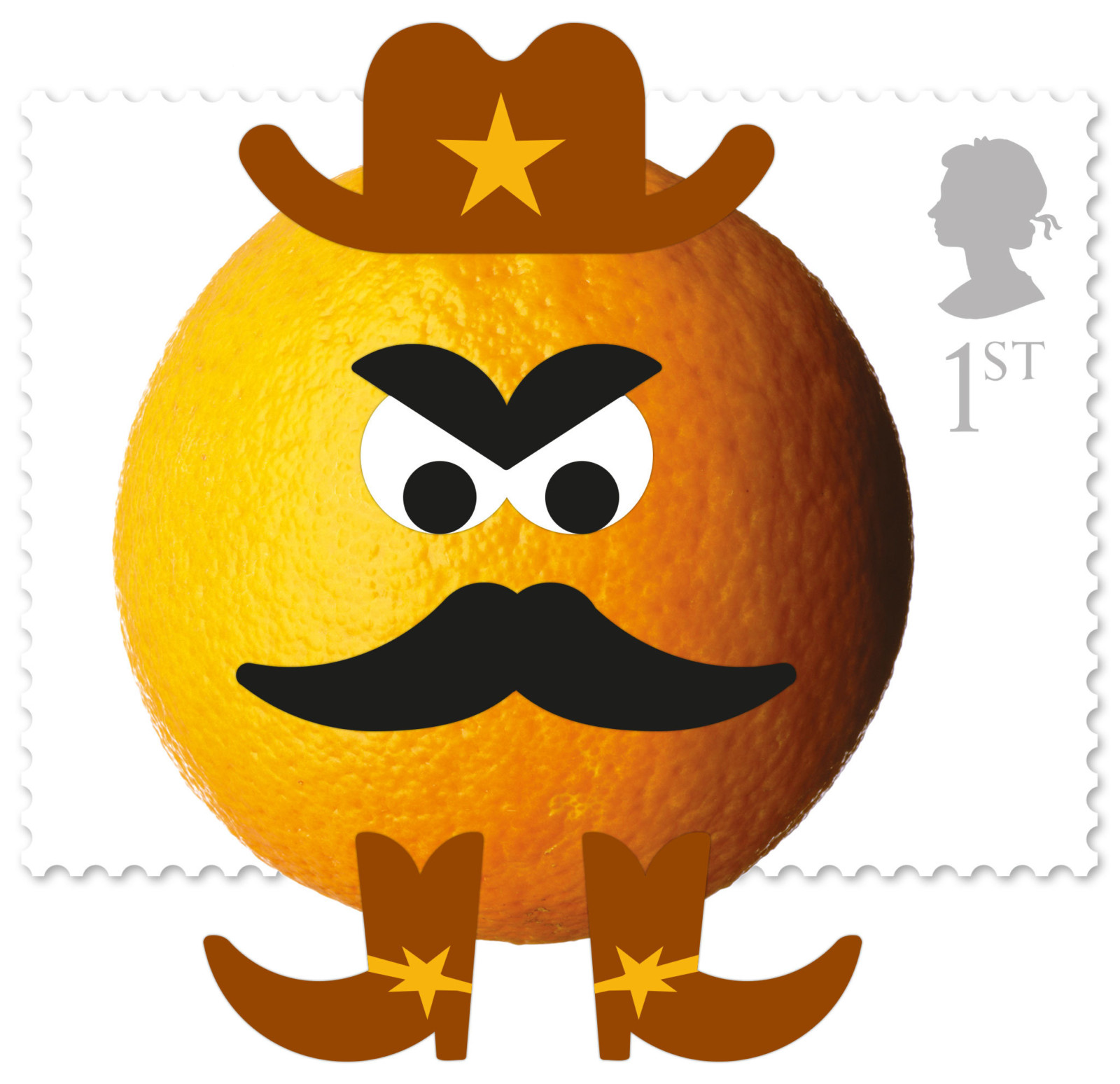 The idea was that you could create your own vegetable faces (inspired at our end by Archimboldo, fuzzy felt and Mr Potato head). On this page are our, very neat, graphic designer examples. Some of the designs done by the 'Great British Public' were considerably more unhinged, but that in a way, was the fun of it. One magazine called them the 'true democratisation of stamp design', which was a fair point.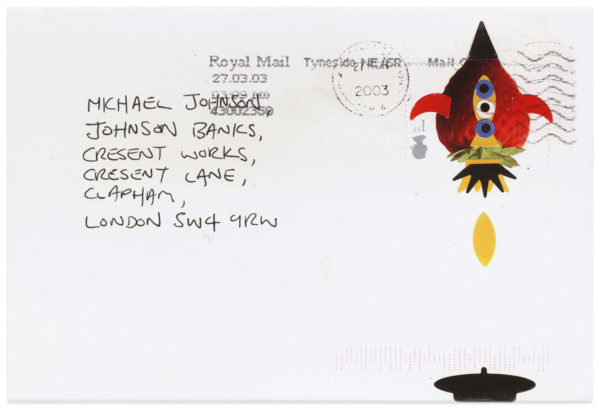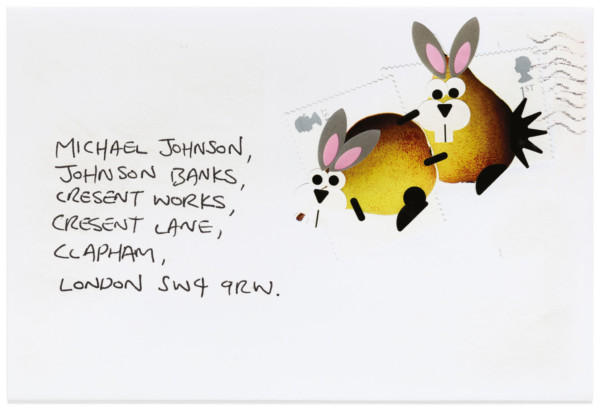 Awards
2013 D&AD | Graphic Design / Stamps | Great British Fashion Stamp Set | Graphite Pencil
2008 Art Directors Club 87th Annual Awards | Beatles stamps | Gold<
2008 Design Week Awards | Beatles stamps | Winner
2004 Art Directors Club 83rd Annual Awards | Fun Fruit and Veg Stamps | Silver
2004 D&AD | Graphic Design / Any Other | Fun Fruit and Veg Stamps | Black Pencil
2004 Design Week Awards | Fun Fruit and Veg Stamps | Best of Show
Credits
Fashion stamps photographer: Sølve Sundsbø
Beatles stamps memorabilia photographer: Kevin Summers
Fun Fruit and Veg photographer: Kevin Summers