Jobs & internships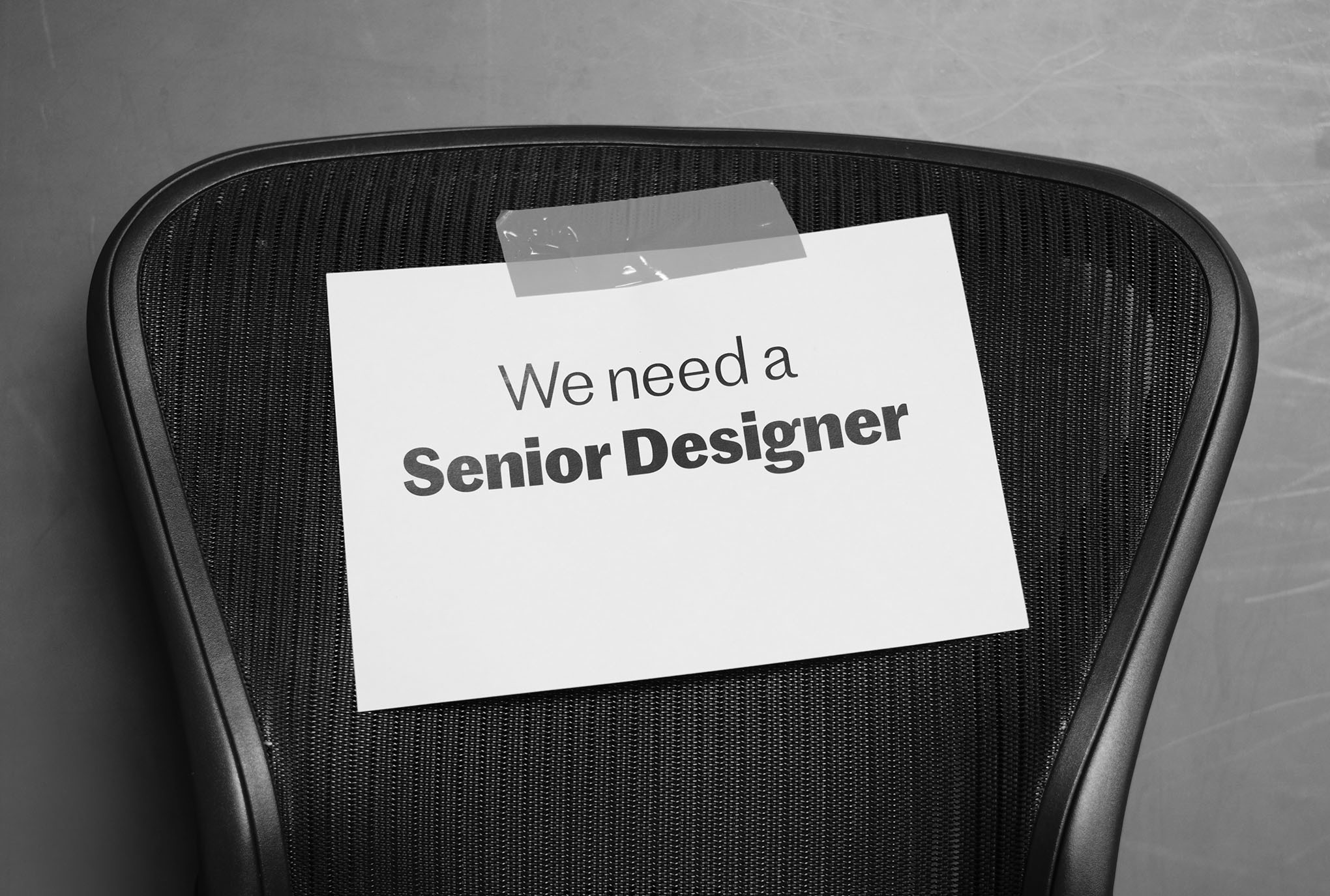 Senior Designer
THE DEADLINE FOR THIS POSITION HAS PASSED AND APPLICATIONS HAVE NOW CLOSED.

A rare opportunity has come up in the Johnson Banks studio for a senior designer.
You should have:
the drive and determination to do the best work you can, and help other around you do the same
proven strength throughout all stages of projects, from inception to implementation
the ability to look at problems differently
the interest and eye for detail to take concepts through into implementation
a great qualification from a good design college, and a portfolio crammed full of brilliant ideas
some fantastic branding work in your portfolio, ideally for well-known clients
the ability to take projects on and run with them, from day one, at speed
the ability to see digital and print as equal parts of a project
attention to detail
at least 6 years experience as a designer.
These are the key skills we're looking for:
the ability to juggle multiple projects, manage your own time, hit deadlines
the ability to work as part of a team, give and take constructive criticism
the ability to present, discuss and analyse yours and other's work
the ability to lead others when required
excellent working knowledge of the core Adobe Programmes (InDesign, Illustrator, Photoshop)
some knowledge of Keynote
skills in After Effects, Premiere, HTML/CSS, Microsoft Office a bonus, but not imperative
detailed knowledge of how to provide artwork for digital and print, and a good understanding of the print process
a good grasp of written English and an ability to see copy as an integral part of design
knowledge of and interest in design, visual trends and culture.
You'll be part of the team working directly with our Creative Director, Michael Johnson, working on a range of large and small branding projects spanning the education, not for profit, cultural and technology sectors. You'll be given quite a bit of freedom to develop ideas and thoughts independently, and will become a key part of the Johnson Banks design team.
A note about salaries
We pay as close as we can to the going rate and permanent staff get all the appropriate holidays. On account of our client base, we can't always pay top dollar, but we'll do our best to be fair. If we have a good year there are bonuses.
How to apply
THE DEADLINE FOR THIS POSITION HAS PASSED AND APPLICATIONS HAVE NOW CLOSED.
A note about the application process
Each time we do this we receive hundreds of applications. So the short pdf is to make our lives easier, edit quicker, and get back to you sooner. If you can't be bothered with that, and send us a 92 page interactive pdf, or a dropbox link with three passwords we may not have time to read it, download and decrypt it.

The cut-off date for applications is 23:59 BST, Sunday 3rd September
The best applicants will be contacted asap about the next steps – this may be a second round of pdfs – or, ideally, we'll go straight to interviews which we'd like to start in September. We'll try to reply to everyone, but if you haven't heard back by the end of September, you won't have been shortlisted. Sorry.

We're looking for people to start as soon as possible but understand that you may be in a contract with a current employer – we're looking for the right person so we're willing to wait. We will, of course, treat your application in the strictest of confidence.

NO RECRUITMENT AGENCIES PLEASE.

Good luck, and we're looking forward to seeing your work. About johnson banks
We have been around for nearly twenty-five years and work predominantly on major branding projects. Even though there are rarely more than a dozen of us, we work on large scale projects all over the world from our base in London. We strongly believe that design can make a genuine difference to peoples' lives and concentrate mainly in the educational, philanthropic, not-for-profit and cultural sectors.
If there were a handful of projects that summed us up they would be these, for global thought-leader Acumen, for London's famous Science Museum, our ongoing project with the University of Cambridge or our global re-brand of Action Against Hunger. In 2016 we began the world's first truly 'open' re-brand, for the Internet legend Mozilla which launched earlier this year. We still do the occasional big blue-chip too, such as our rebrand of Virgin Atlantic – but increasingly our work is biased to people and organisations that want to make a genuine difference to our world and our client list reflects that.
We define and design brand identities and campaigns all the way from beginning to end – from the research stage, through strategy and brand narrative, then on to design and implementation. We balance the verbal and visual sides of our work on a daily basis. Our Creative Director Michael Johnson has recently recorded this process in the best-selling book 'Branding: In Five and a Half Steps' (Thames and Hudson 2016).

We try as hard as we can to make every single project as unique and differentiating as it can possibly be – and whilst winning bits of wood and metal never drives our projects, we've a shelf full of yellow pencils and impact awards, if that's your thing. We think what sets us apart is the thought that goes into every project, and the determination that follows to find the best idea.
Internships
We offer paid internships to students studying degrees in Graphic Design and to newly graduated graphic designers. Please send a short portfolio as a pdf or link along with your CV to work@johnsonbanks.co.uk.
We're sorry but we don't currently offer work placements to students of school age.