About Michael Johnson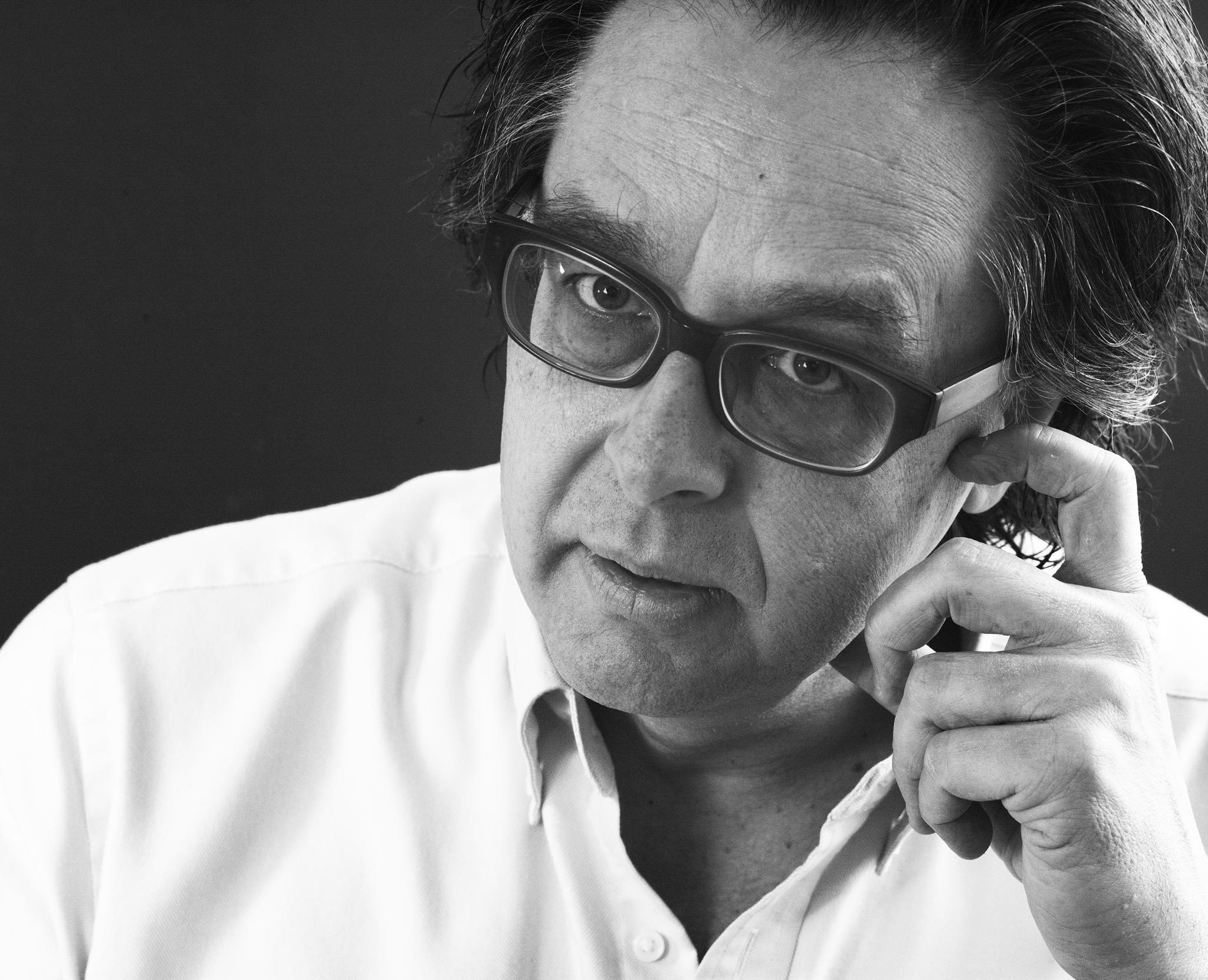 Michael set up the company in 1992, after learning his trade in brand consultancy, design and art direction across the globe in Tokyo, Sydney, Melbourne and London.
25 years later, Johnson oversees the strategic and creative output of the company but is just as likely to roll up his sleeves and get involved in the work himself. This access to key directors is one of the ways that Johnson Banks is different from competitors often ten times its size.
For over a decade, Johnson has been a regular speaker at the world's design and branding conferences. He will be giving keynotes for the third time at this year's Typo Berlin, and has spoken three times at Brand New conferences in the USA and Europe. He has spoken twice at Kyoorius Design Yatra in India, and moderated the event once. He has both spoken at What Design Can Do and judged its refugee challenge competition. He has also conducted lecture tours across India and China, and one day will take up an invite to do the same across Australia.
Johnson has taken part in five Pecha Kuchas, including one at the home of the rapid fire presentation format in Roppongi, Tokyo. He also spoke at and organised a Pecha Kucha for Japan in 2012, in reaction to and fundraising for the Fukushima disaster.
In education, Johnson has been an external examiner for two decades, including stints at Glasgow School of Art, Kingston University and the London College of Communication, and has delivered lectures and set briefs at design colleges across the UK. He is an Honorary Fellow at Ravensbourne College and helped the RCA to re-validate their communications course in the late 1990s.
Michael Johnson has judged design competitions from San Francisco to Beijing, and been a D&AD judge eight times, four times as foreman. He was a member of the D&AD Committee for four years before serving as its President in 2003, one of the youngest ever. His major project during his presidency was the inception and co-curation of Rewind, a celebration of forty years of D&AD, which became an exhibition at the V&A and a Phaidon book of the same name.
For over a decade, Johnson edited the influential Thought for the Week blog (now to be found on this site under Thoughts) and his branding workshops have been running for nearly a decade, determinedly demystifying the branding process for hundreds of delegates in London and Tokyo.
The Independent Newspaper selected him as one of the 10 most notable British Designers in 2003, and in 2009 The Guardian Newspaper named him as one of the UK's top 50 designers. He has been named 'One of Europe's finest graphic designers', The Guardian described him as 'Bright, fluent, relentlessly articulate', and Design Week said 'Johnson has a knack of being able to distil the complex, diffuse or workaday down into simple, intelligent, witty messages'.
In his spare time he dreams of being a better husband, dad and guitar player.
If you would like Michael to speak at your conference, please email info@johnsonbanks.co.uk
Visit Michael's Wikipedia page.
Dowload a hi-res image here.