3D Summer at the Science Museum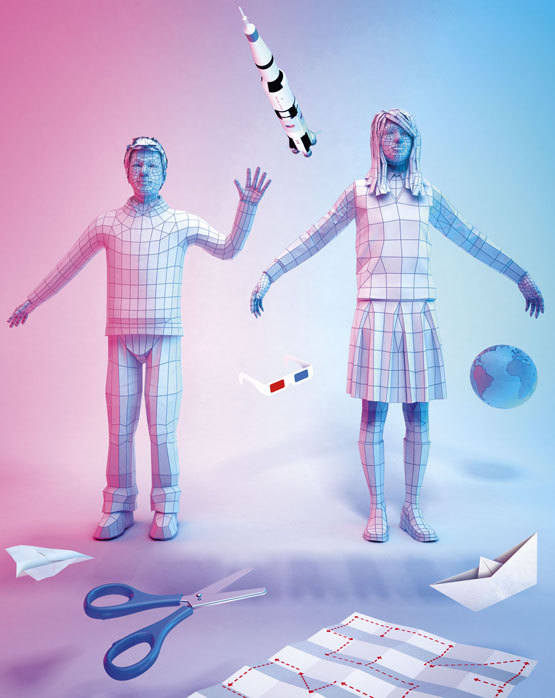 Our summer campaign for the Science Museum has just started appearing on the streets of London.
This year's summer theme is '3D' and includes interactive workshops, a 3D family trail, body scanning and 3D films.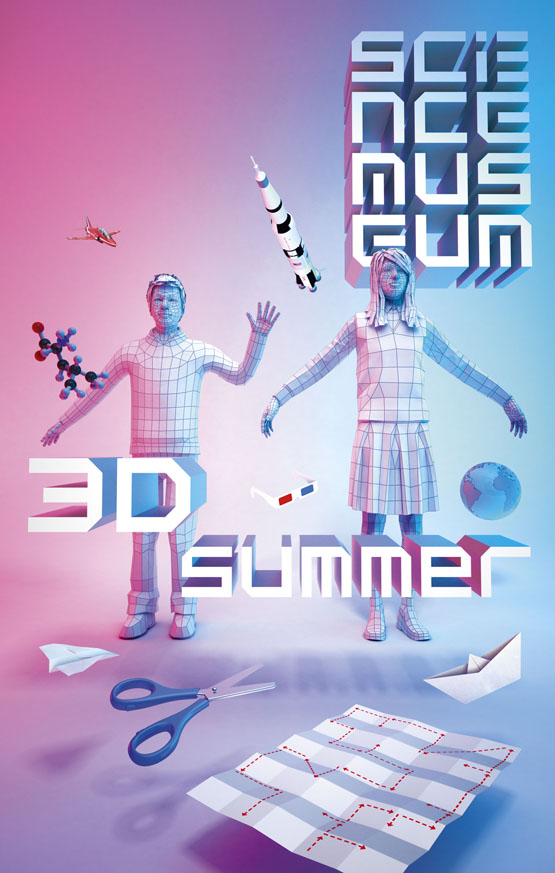 The chosen design route takes two imaginary visitors and constructs a surreal, wire-frame world out of images, type, space rockets and typography. The route was inspired by the bizarre 3D clip-art you now find on sites such as Turbo-Squid, where the models are all posed looking slightly odd.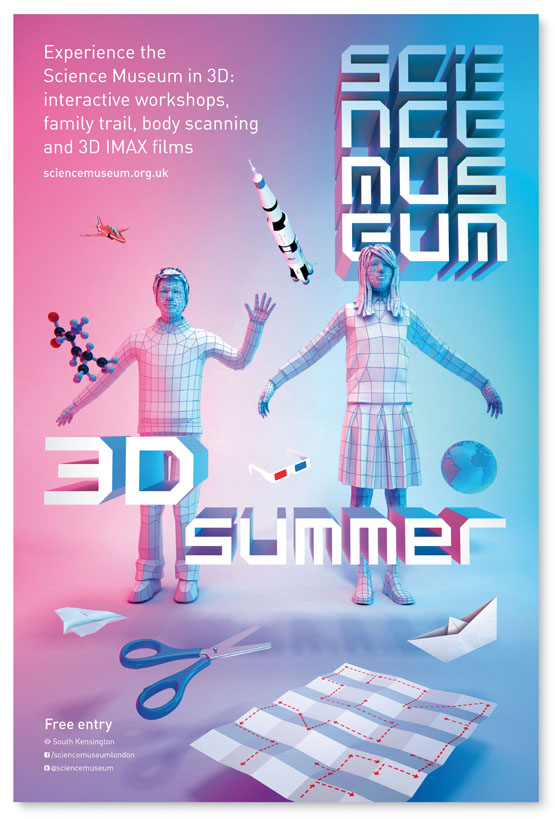 Above is the poster, below one of the posters as seen in London and the trail that is given free to visitors. The scheme is being rolled out across digital media as we speak.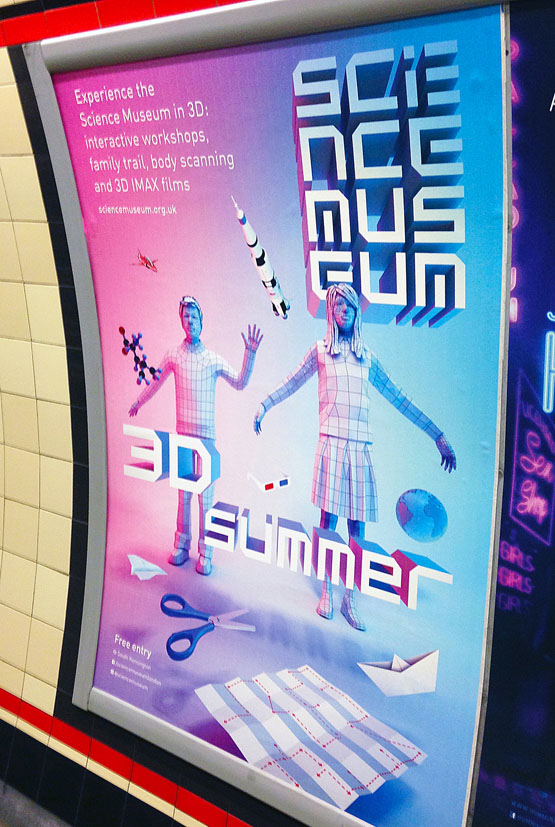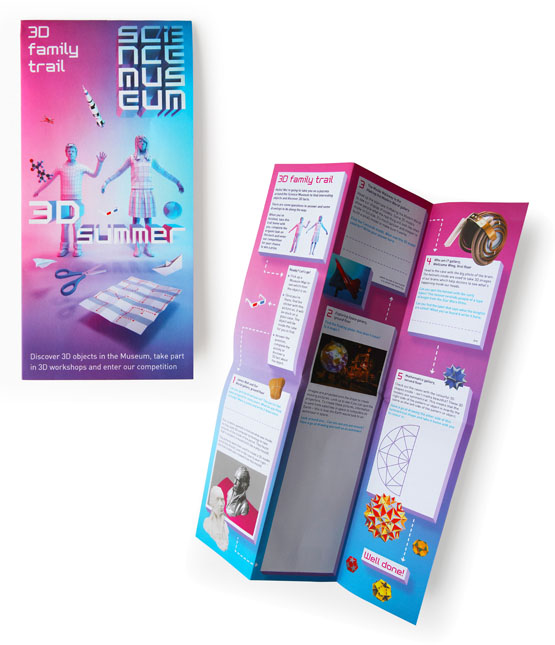 Thanks to Simon Allan for his hard work and help on the imagery