7: The David Beckham Unicef Fund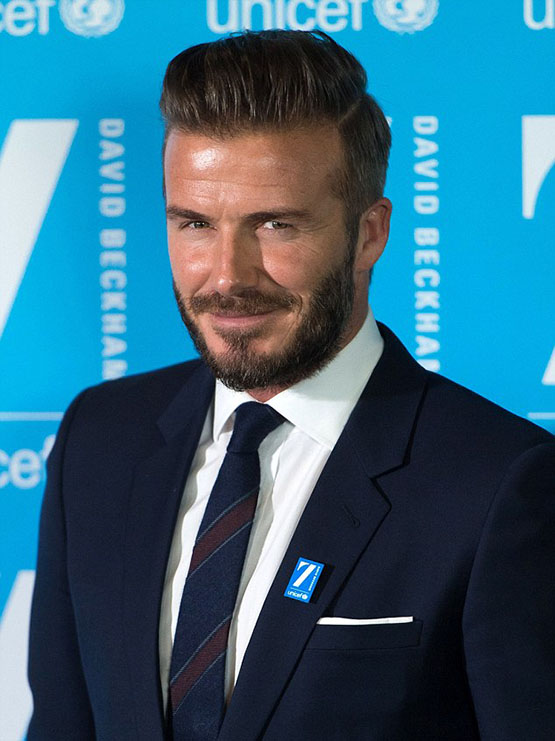 © Getty Images
Yesterday saw the launch in London of new initiative led by David Beckham, for Unicef.
To mark Beckham's tenth year as an ambassador, 7: The David Beckham Unicef Fund will aim to help protect millions of children from danger.
This is his 'personal commitment over the next decade to helping children who need it most'. Through 7, David will use his global voice, influence and connections to raise vital funds and advocate for change for children across every region of the world and in every aspect of Unicef's work for children.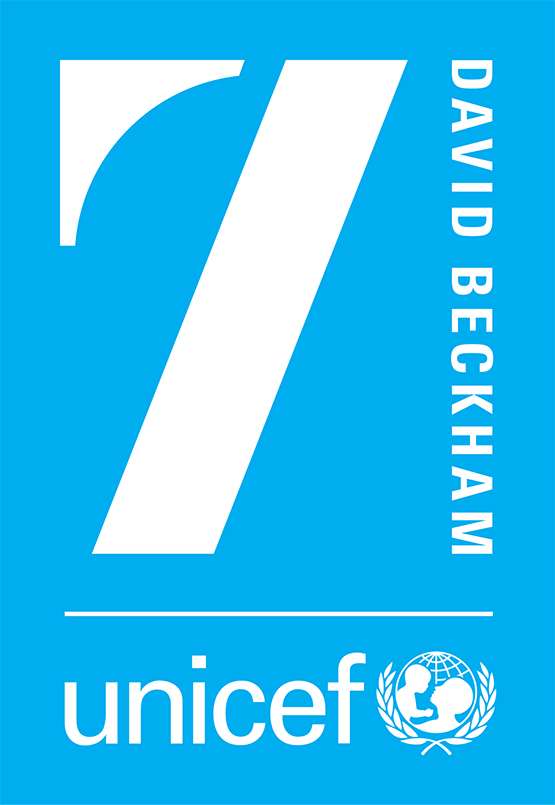 Our task was to create a coherent brand for the new fund that balanced both the Beckham and Unicef 'brands' and the chosen name for the fund: 7. (This was his shirt number at Manchester United.)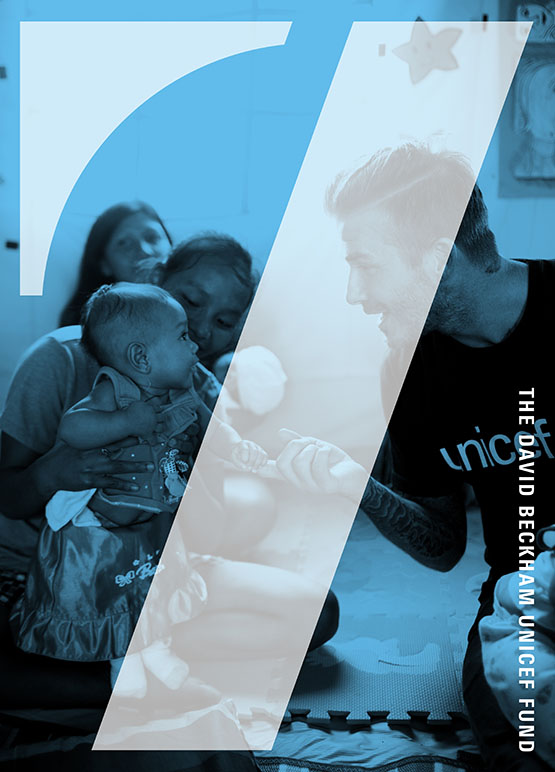 Shown here are sample images and the approach that the initiative will take - the strong use of typography and blue-washes means the project can dovetail with the new brand positioning that we launched late last year for Unicef in the UK.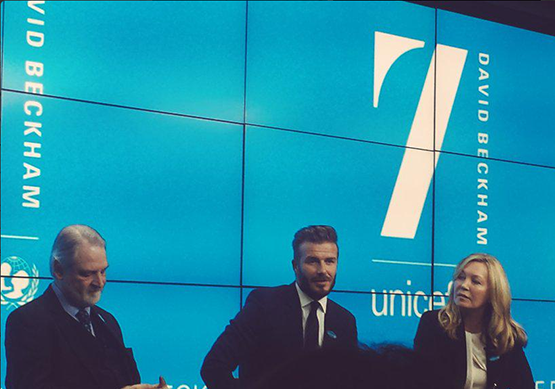 Yesterday's launch saw Beckham sharing the stage with Unicef UK Executive Director, David Bull and broadcaster Kirsty Young.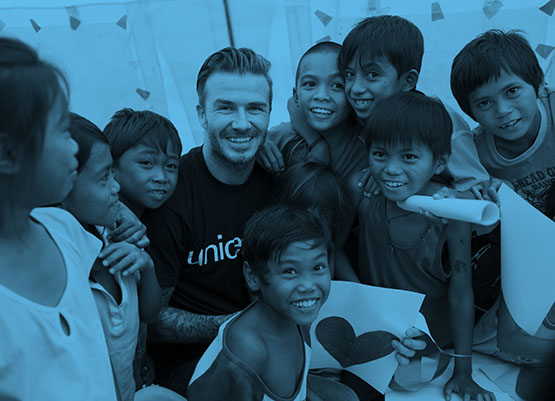 It's early days for the project, but between ourselves and Unicef we've managed to ring-fence a unique URL - 7.org - where there's more information on the project.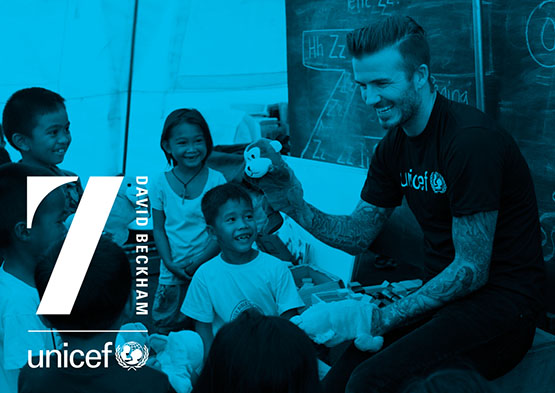 The 'seven' theme carries across all of the work that the initiative will fund-raise for: seven countries have been selected as recipients, including child protection in El Salvador, nutrition in Papua New Guinea, education in Bangladesh and hygiene in Burkina Faso.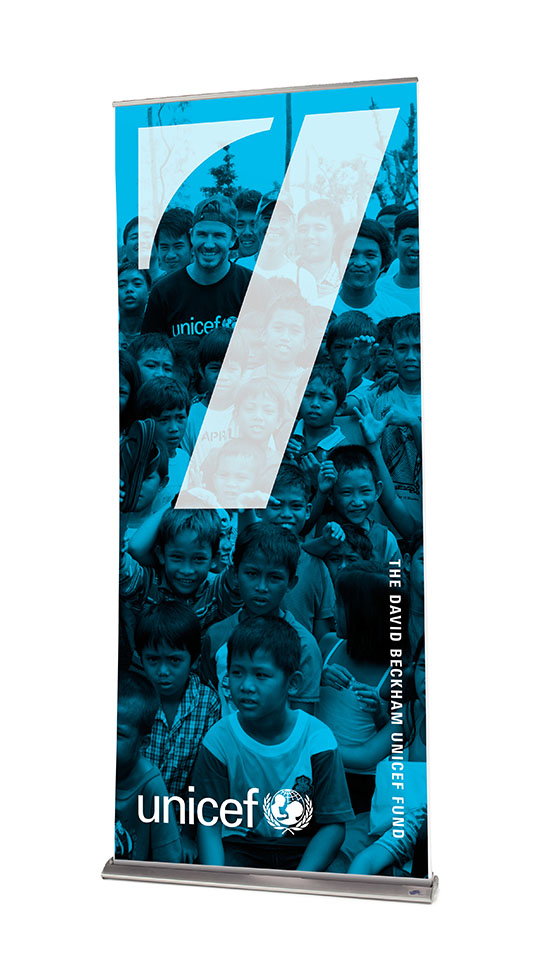 There's more at the 7.org site and there follows a short film of David explaining the project in more detail.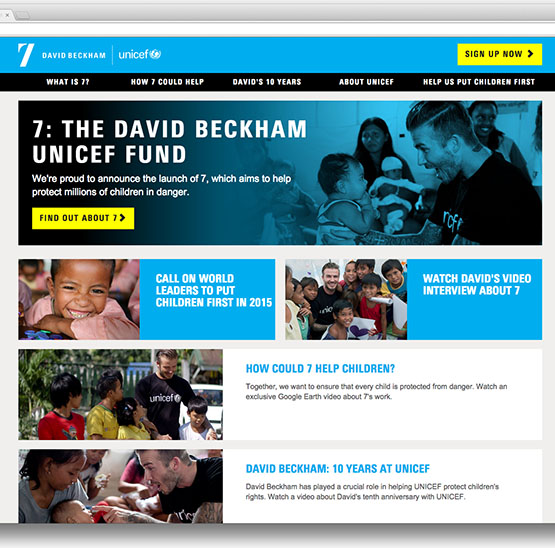 Follow johnson banks on twitter @johnsonbanks, on Facebook or sign-up for our newsletter here