After Hours at the Jerwood Space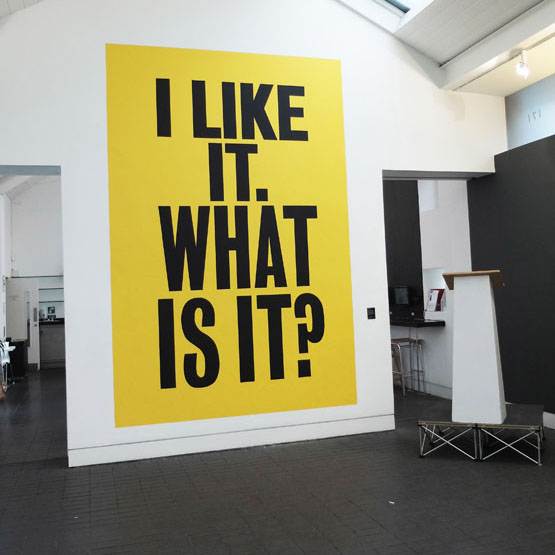 The After Hours show opened at the Jerwood Space last night, featuring work done by designers that is free from a client, a brief or a fee - a 'window into the imagination of graphic designers through the personal work they create'.
It's quite an eclectic mixture, from Anthony Burrill's vast hand painted wall mantra (above) to moth-eaten clothes and collected driftwood.
Here's a collection of images taken at last night's opening. Stars of the show were Phil Carter's wall of wooden people.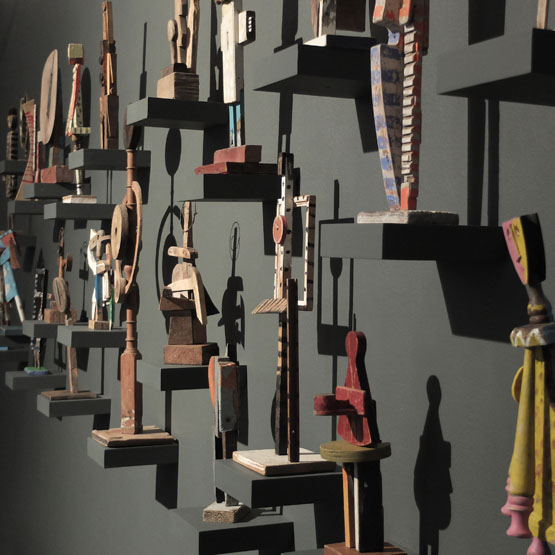 Really great to see them all together (and beautifully presented). Here are some more close-ups.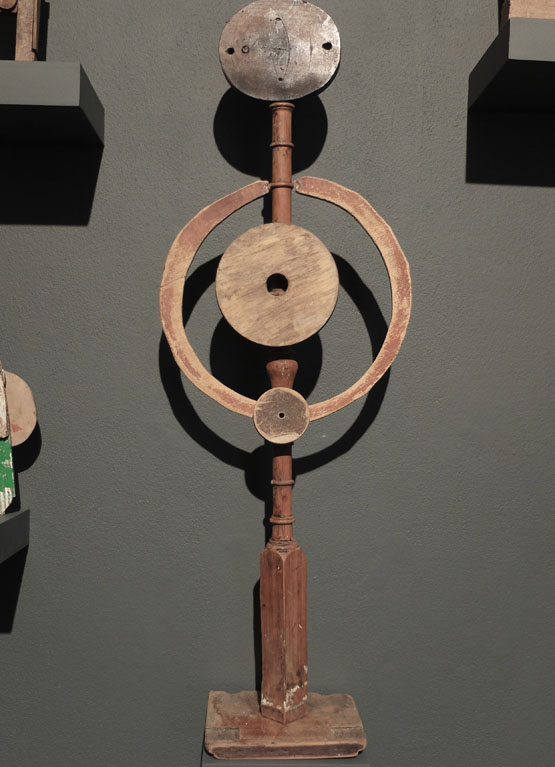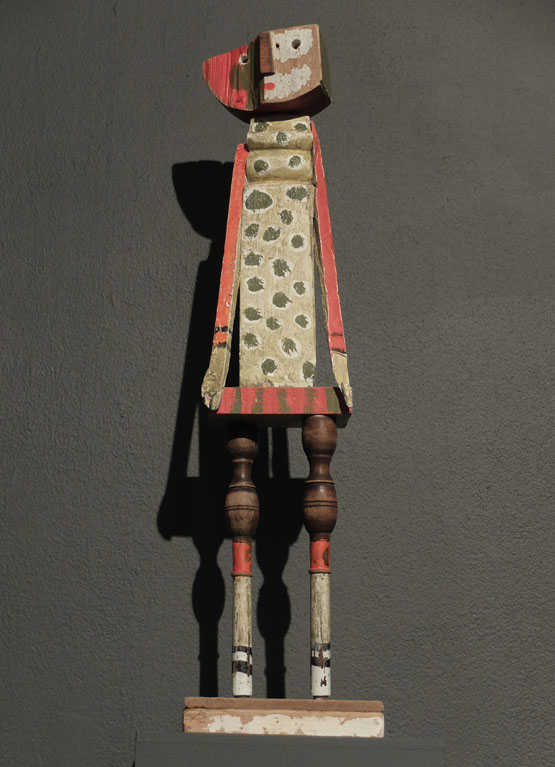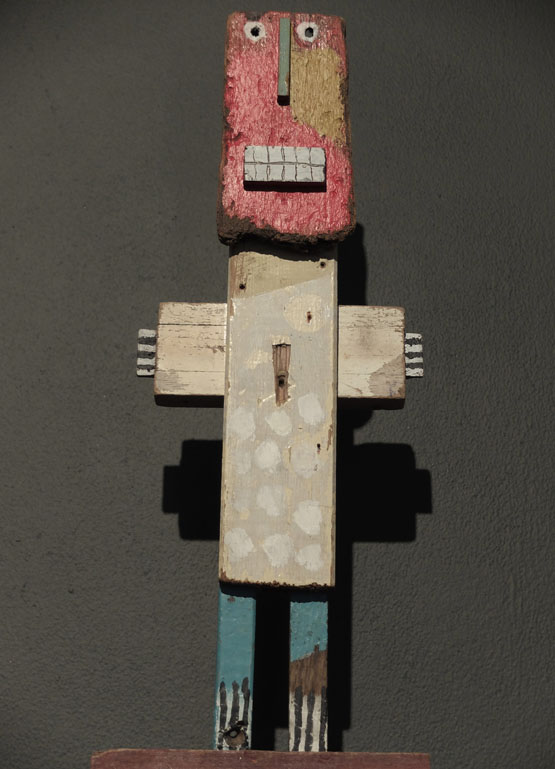 Jim Sutherland has been investigating chess and design for some time and had a whole section devoted to this.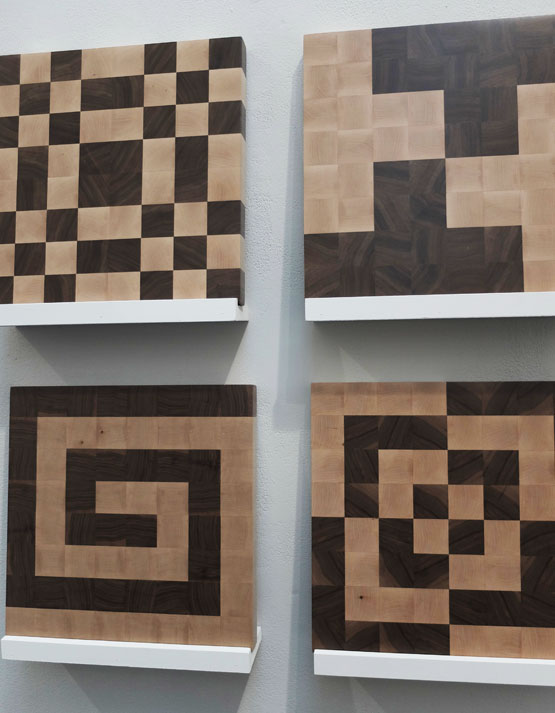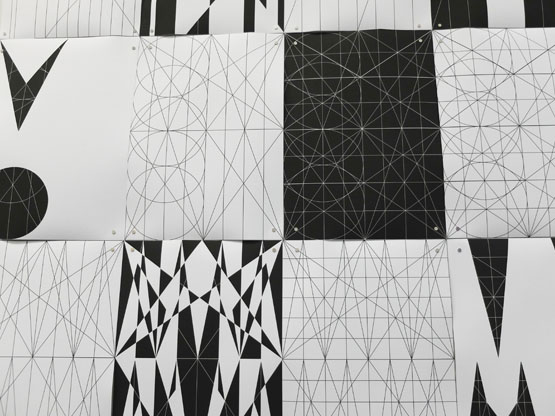 We liked these 'Grille' explorations by Matthieu Salvaggio, inspired by anthropologist and sociologist Edward T.Hall.
There's a wall devoted to our Arkitypo project, featuring 8 posters and 7 new 3d prints.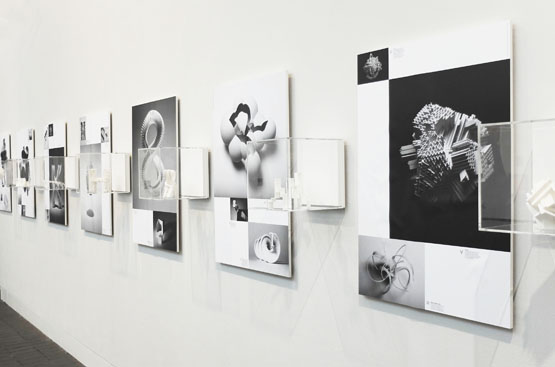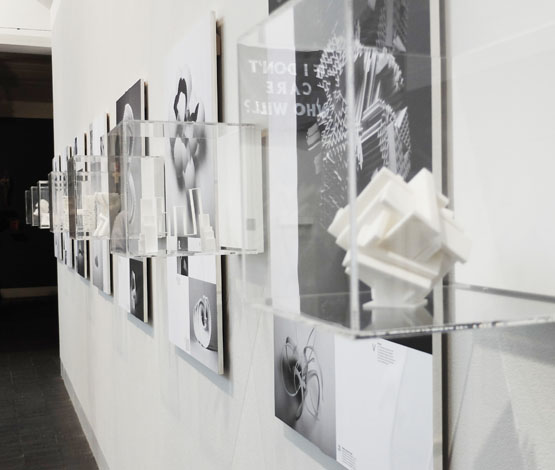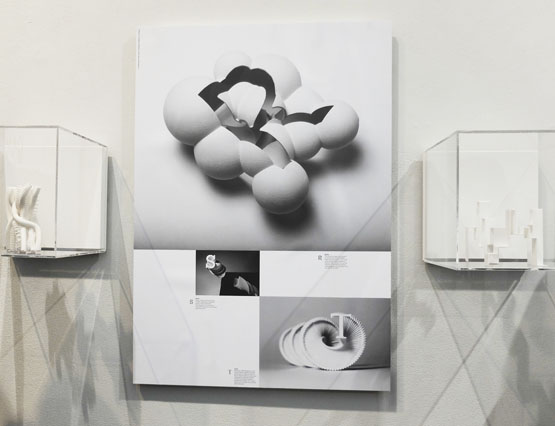 Some nicely made perspex boxes, courtesy of the exhibition team.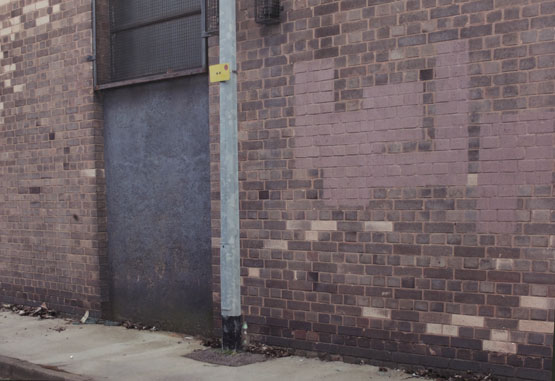 Steve Royle's Antigraffiti project was a bit hidden away but it's a really interesting thought about the graffiti shapes left when erased by a paint roller.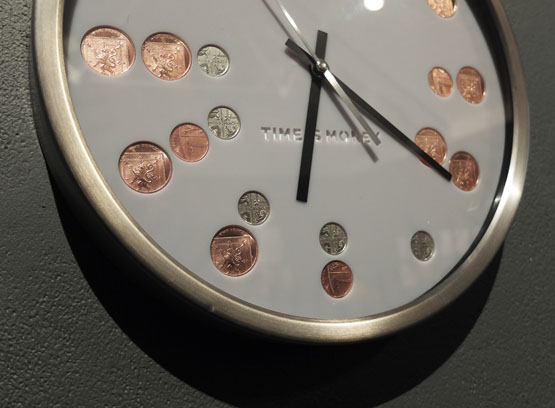 Here's Jamie Ellul's Time is Money in a bit more detail.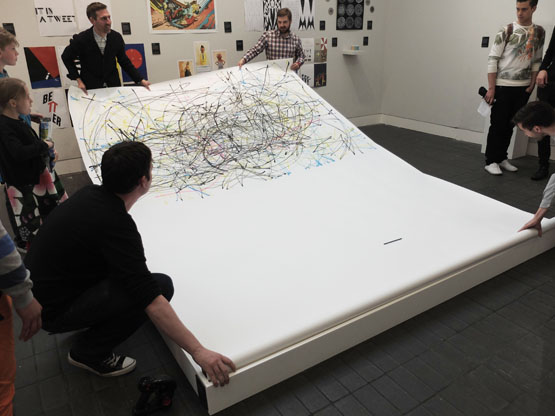 There's a project that seems to involved robot-cars, magic markers and a huge sketchbook of paper but our notes fail us on this one (the white wine was kicking in).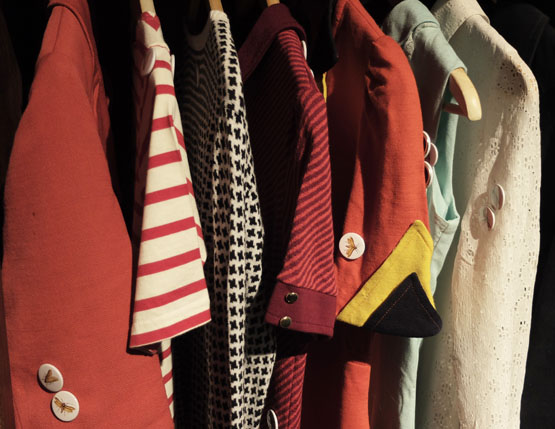 This is part of a charming project by Jack Renwick where an over-exuberant journey through her wardrobe by a team of hungry moths is commemorated not by patches or stitches but by moth badges.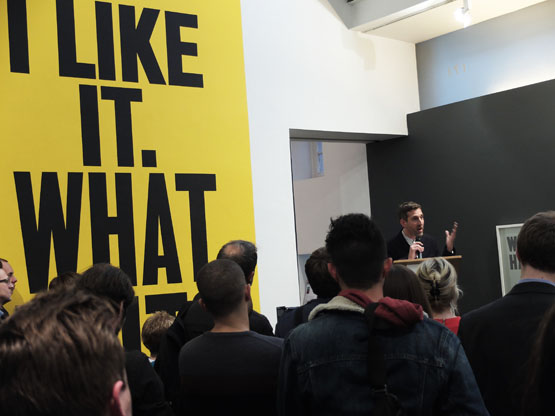 Here's exhibition curator Nick Eagleton talking about the process and challenges of putting on a design exhibition in just four months.
Only a hop and a skip from Tate Modern, it's definitely worth popping in to see the full effect.
The exhibition opens to the public today and runs to the 23rd June, 10-5pm Monday to Friday, 10-3pm Saturdays and Sundays. More information here.