Brighton Festival, in the flesh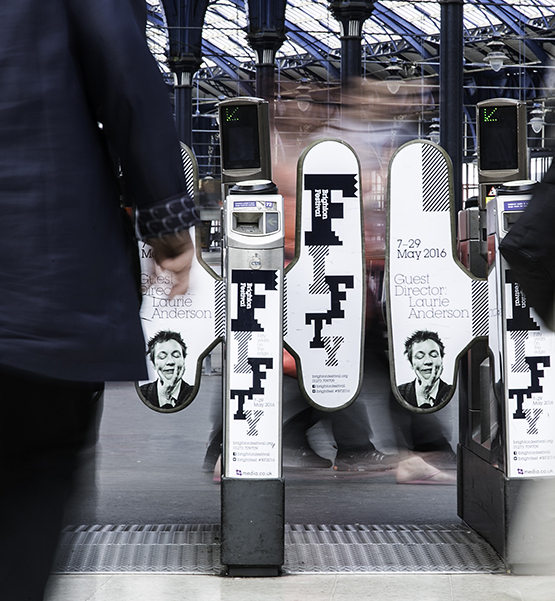 The Brighton Festival is in full swing so this is a good time to visit the town with a camera and record how the Festival's team have put this year's 'fifty' symbol into action.
The work gravitates around a bespoke logotype that we developed, and the Festival's guest director, Laurie Anderson.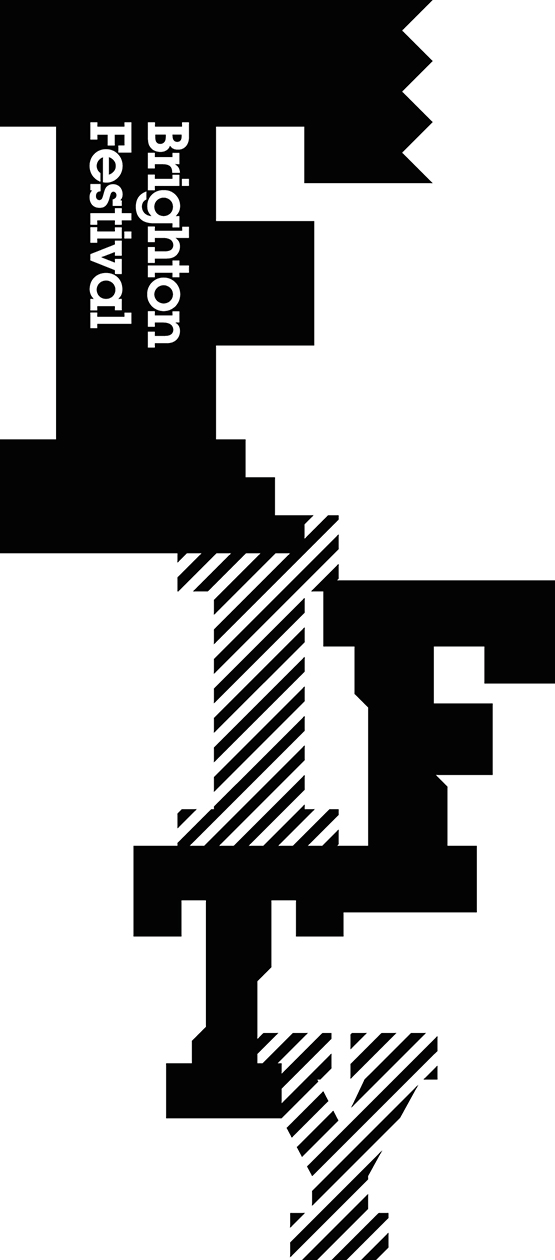 There follows a random set of applications, some that make complete sense. Others? Slightly crazy, but then again it is a festival...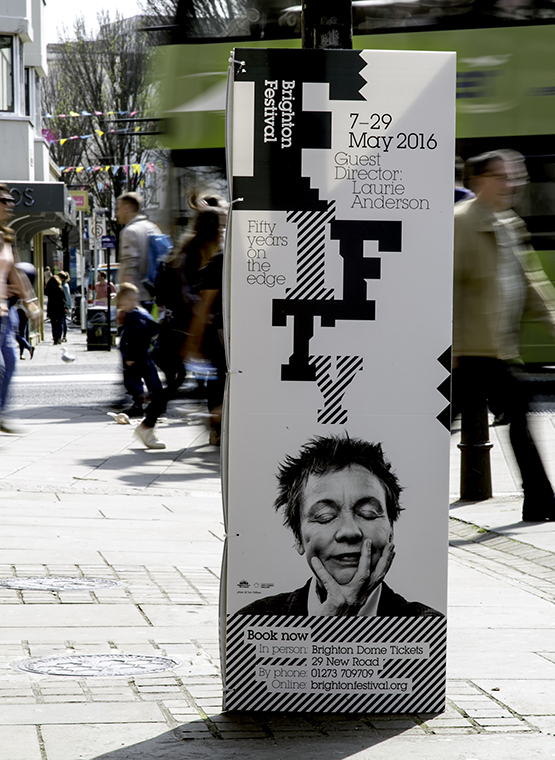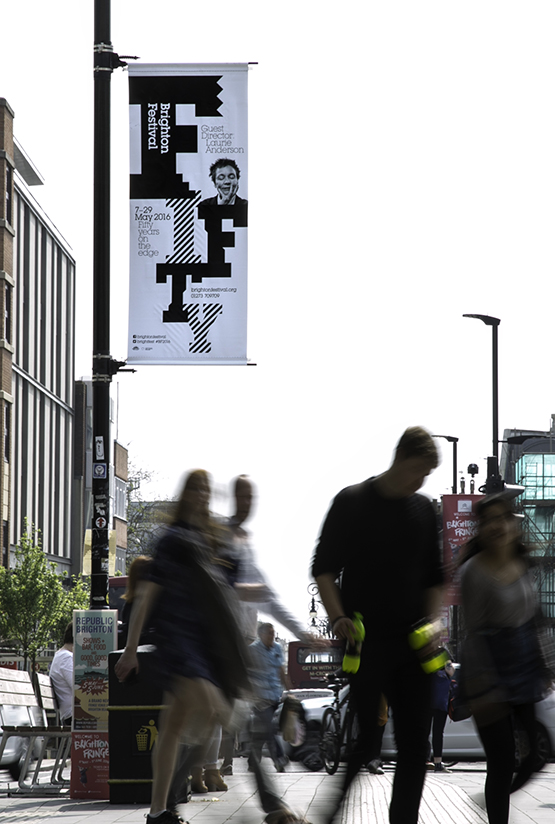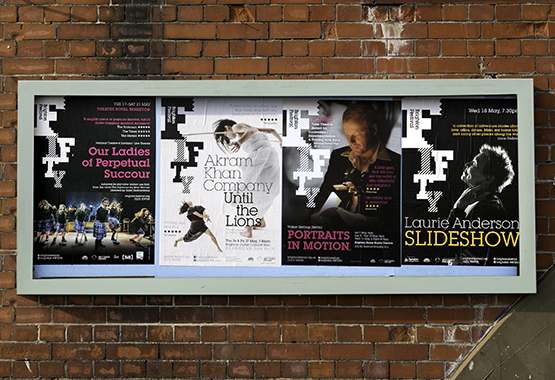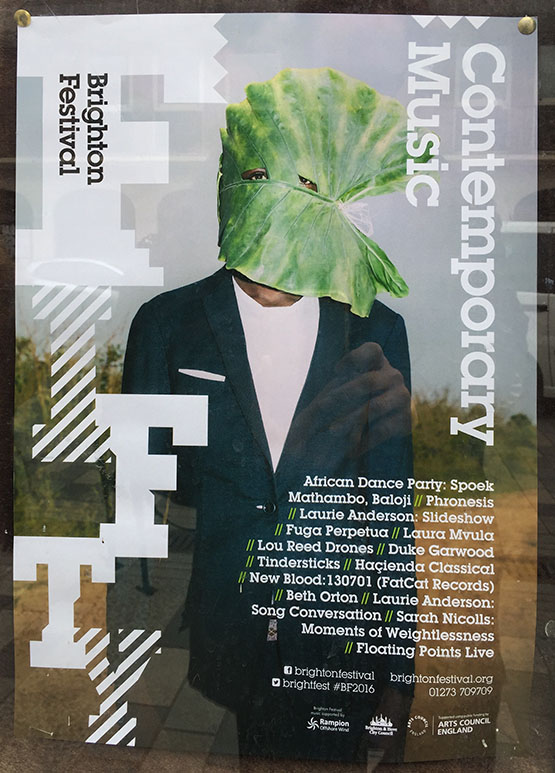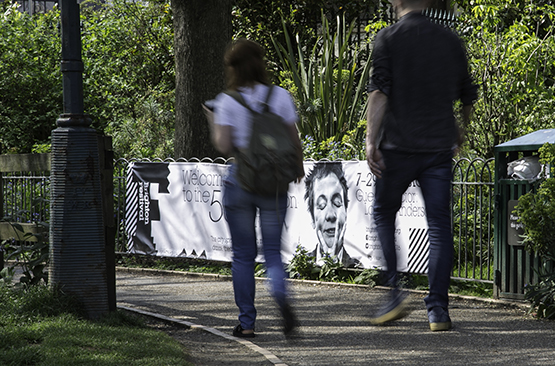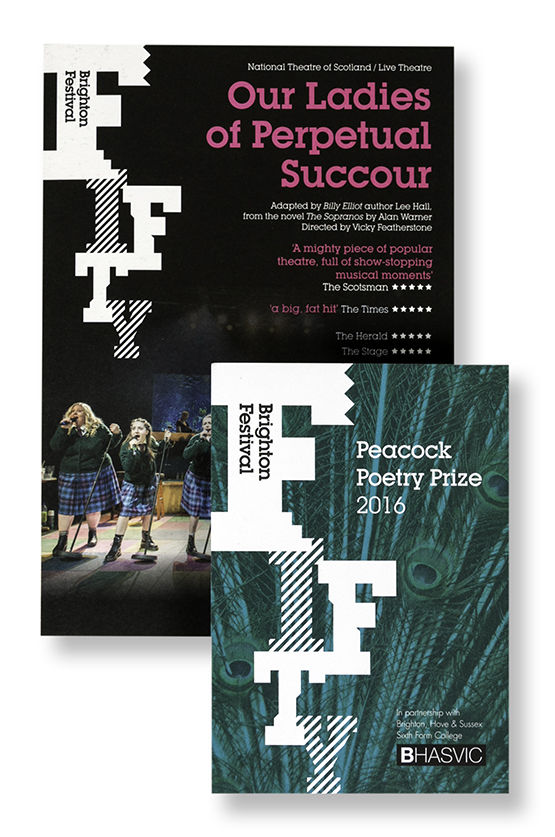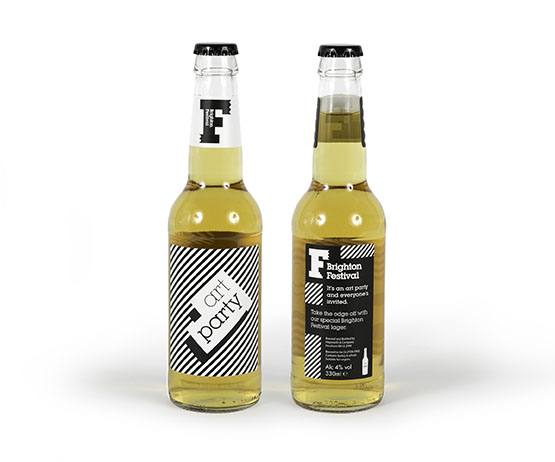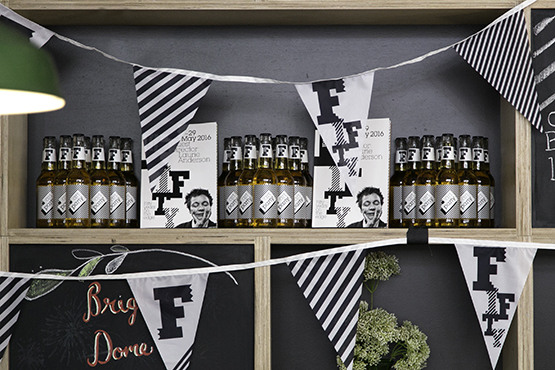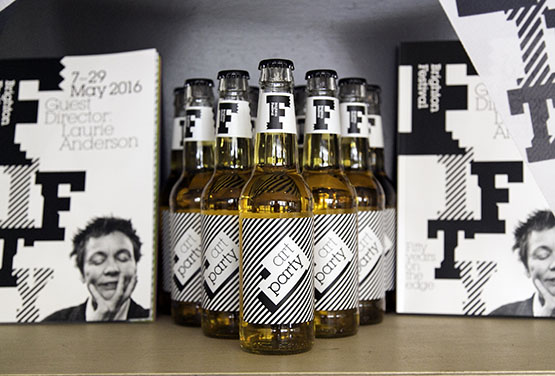 Beers, bunting and barriers? Who'd have thought it...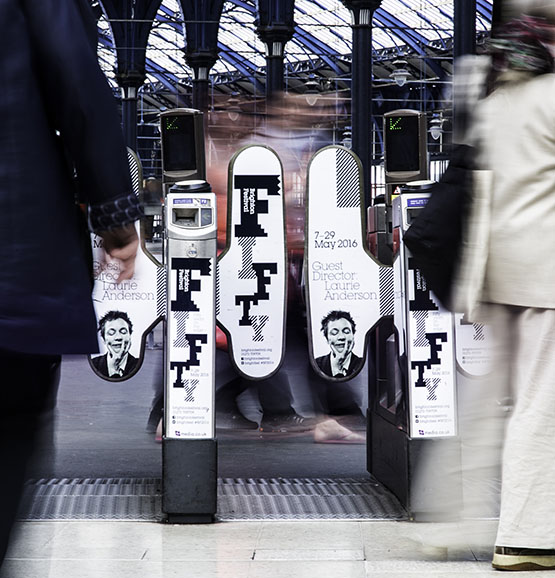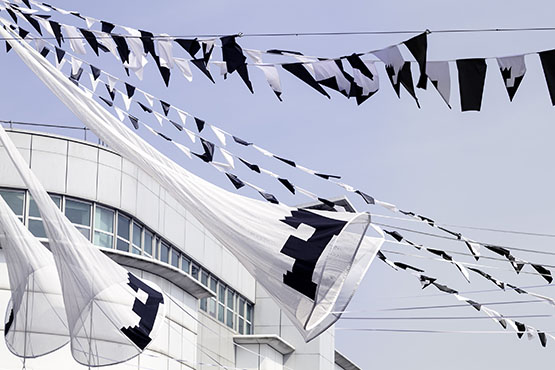 There's more on the festival's dedicated website here.
Laurie Anderson photo © Tom Oldham, Brighton photography by Rhys George and Michael Johnson