Cambridge, continued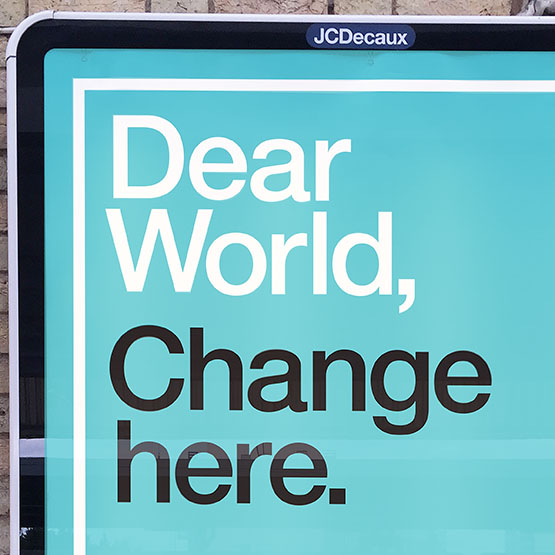 Our Dear World... Yours, Cambridge project that launched last year continues for Cambridge University. Here are a few recent highlights.
Our poster series at the station continues: this is the fourth in the series.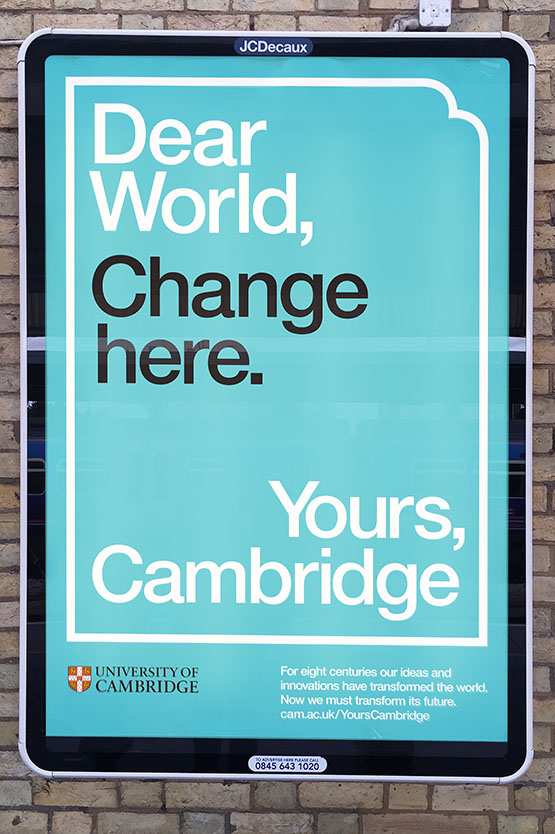 This is the beginning of a new set - the previous triptych, determinedly type only, ran like this: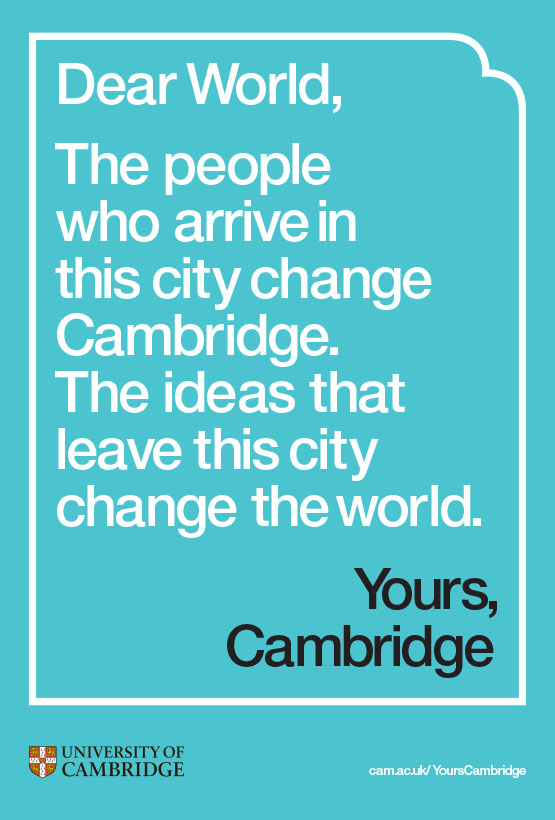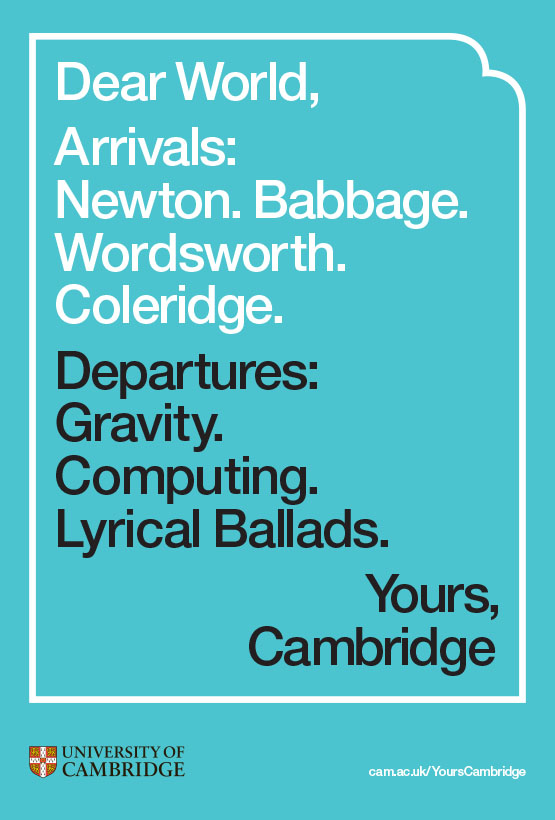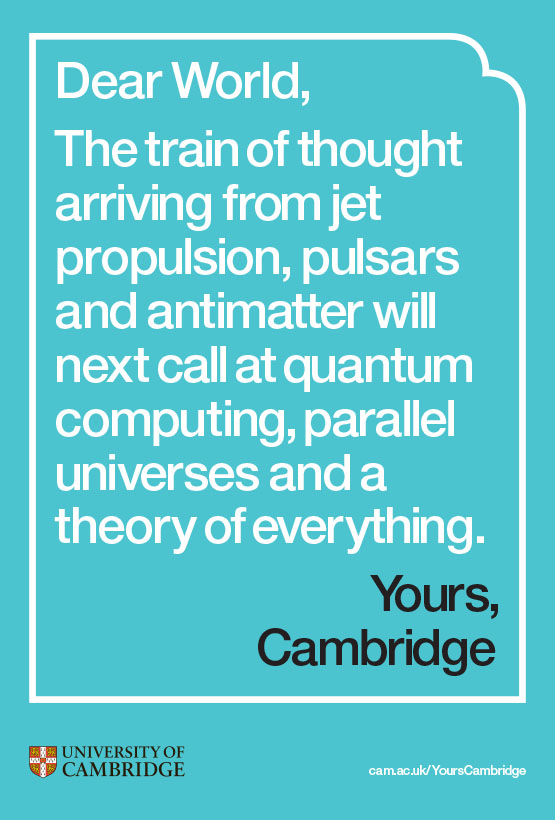 Aside from the station posters, the main activity of the last few months has been preparing for a series of events launching the campaign brand in Asia: this week has seen major events in both Singapore and Hong Kong.
Apart from scripting the main spoken word sections of the two evenings (with ten different speakers across the two locations) we've been working on a variety of filmic and static elements.
Guests in both locations arrived to see vertical TV kiosks playing 'looping' ambient footage...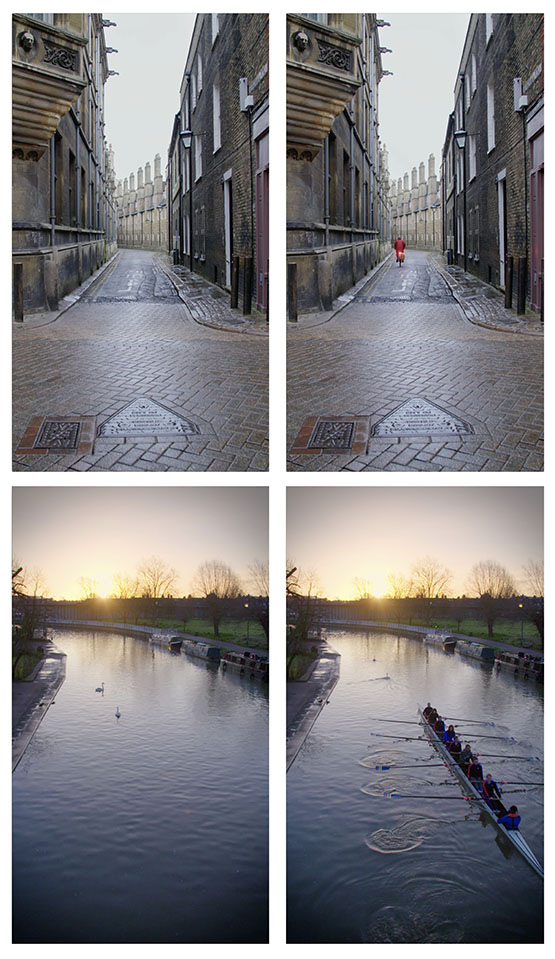 ...of typical Cambridge scenes such as these...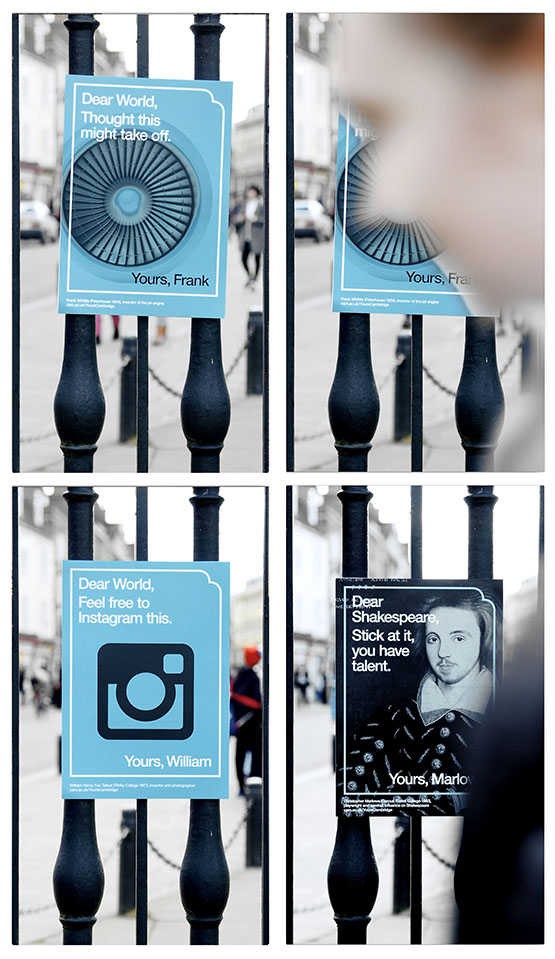 ...or the railing posters we created for the October launch filmed in situ, with carefully edited passers-by providing the 'wipe' between posters.
Here's an example of what we mean in case this isn't making much sense.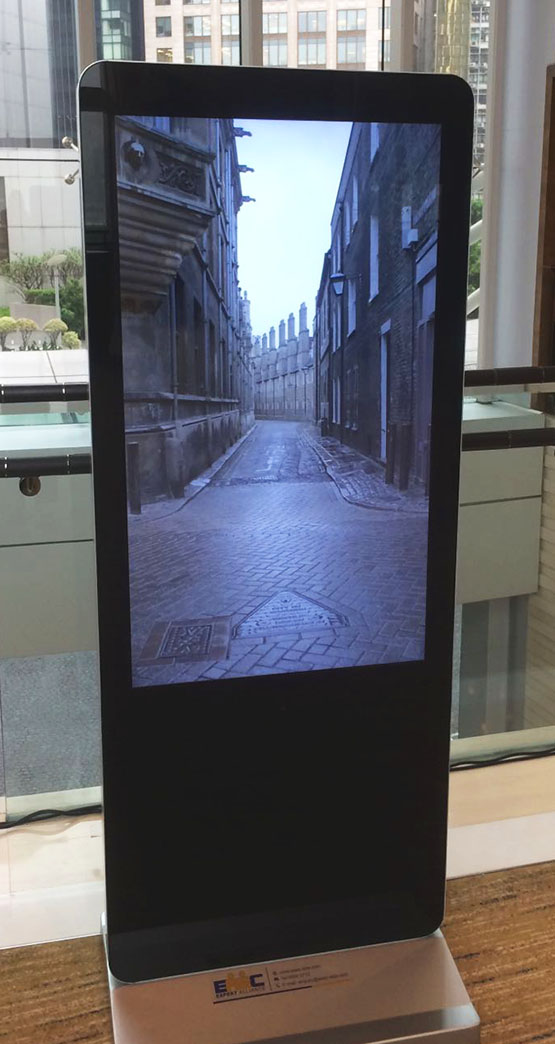 Within the events themselves, we used the campaign colour more prominently, across holding screens...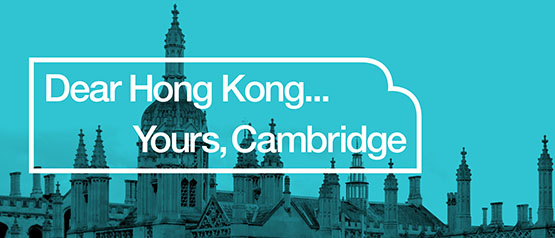 ...and reprised the ambient moving imagery with very slow, gentle movies that played in the background, this time flooded with the blue.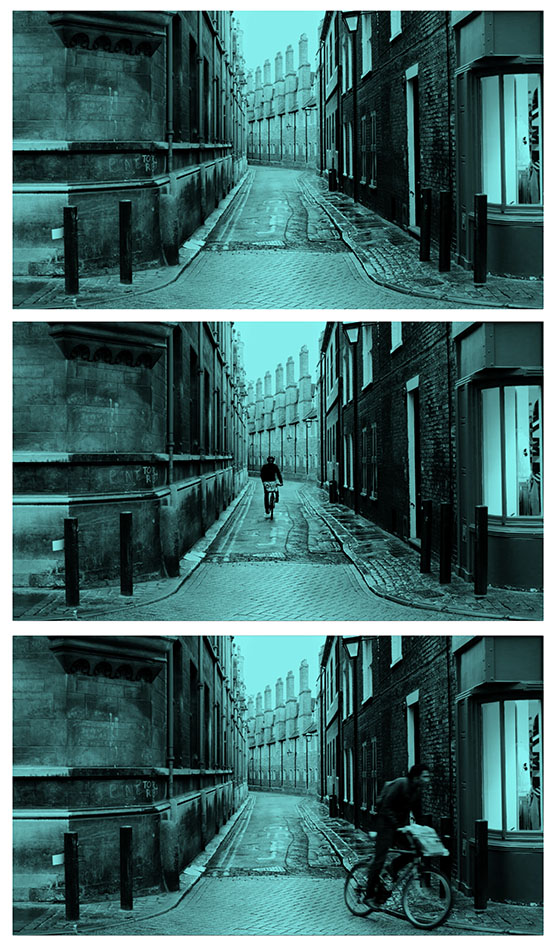 Filming these 'moving wallpaper' films sometimes involved some very early starts, especially for the rowers.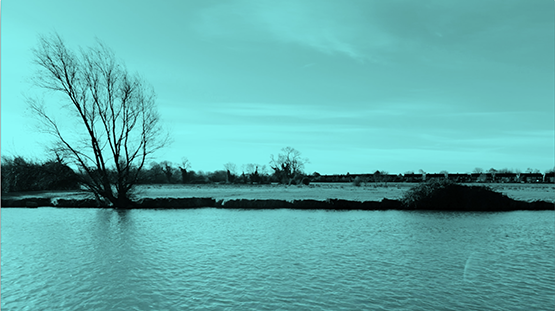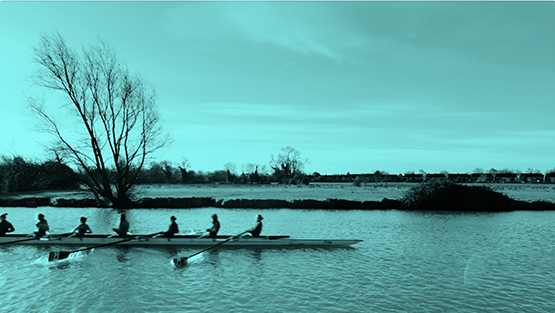 We also prepared various sets and backdrops...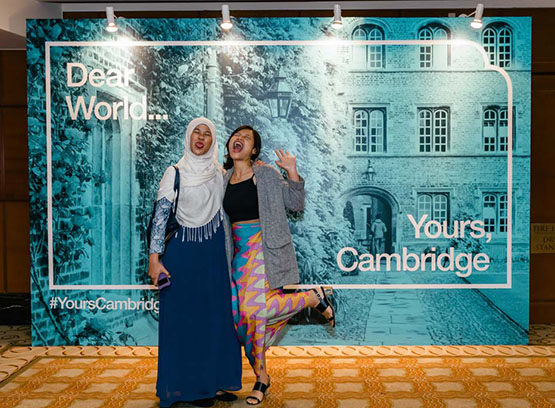 ...so this photo wall let guests and alumni be photographed 'back in Cambridge' (sorry about that carpet though).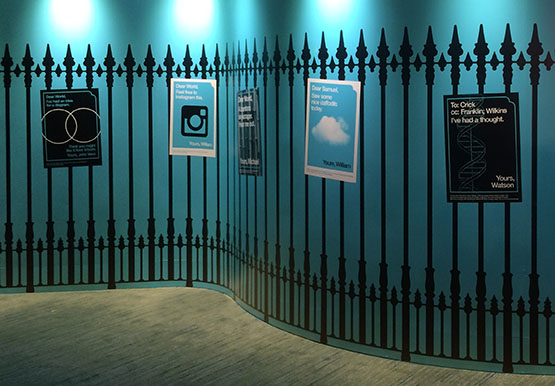 This photo really isn't doing the 12 metre long 'railings walls' we designed justice, but you get the idea. Ah well. Better photos coming soon.
Here are some other pictures from the events.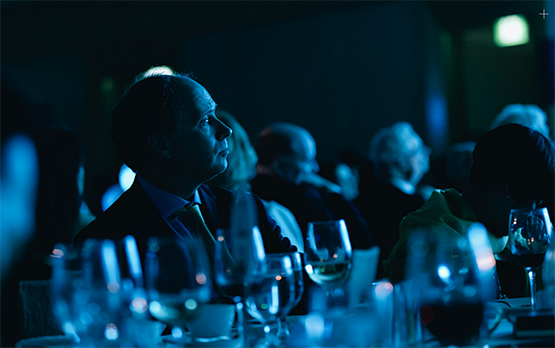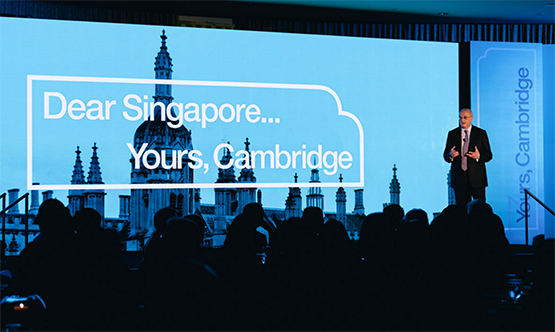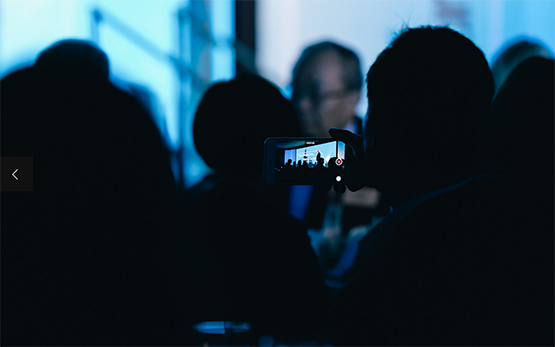 Thanks to all our many collaborators on these various elements, Ian Anderson and Sam George on film, Katharine Brindley on events, Hilary Westlake re speeches and Nick Asbury, our partner in crime on the words, and of course the CUDAR team and all the johnson banks team involved.