DEC Gaza Appeal
The DEC (Disasters Emergency Committee) has just launched an appeal in the UK raising funds for the humanitarian emergency in Gaza.
Here are some of the early applications of the work - for each appeal we design a bespoke 'roundel' which reflects the core identity yet gives each appeal a unifying symbol.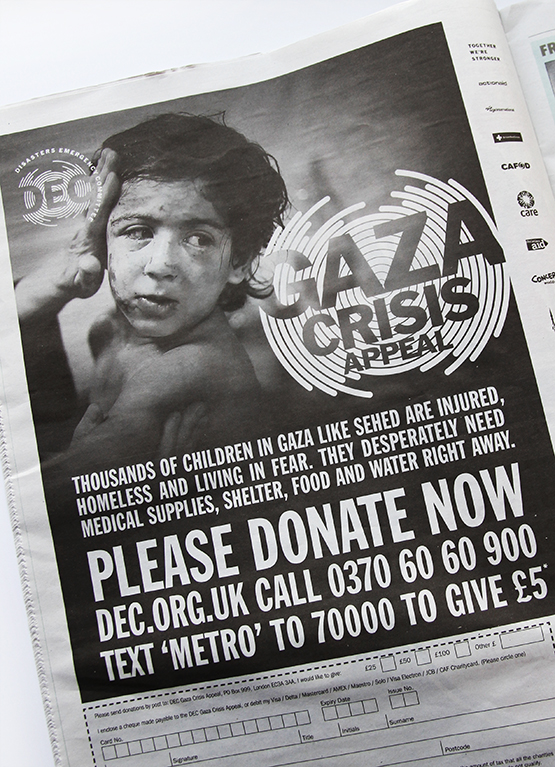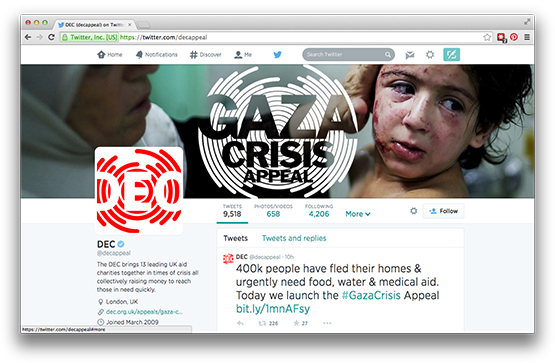 This is the third appeal made by the organisation since our recent rebrand of them, following on from a Syria campaign and the phenomenally succesfull Philippines campaign which has raised nearly £100 million so far. The DEC represents 13 of the UK's major aid organisations, and includes most of the UK's significant players, such as Oxfam, The Red Cross and Save the Children.
There are some images of previous campaigns below and the overall rebrand is discussed in more detail here.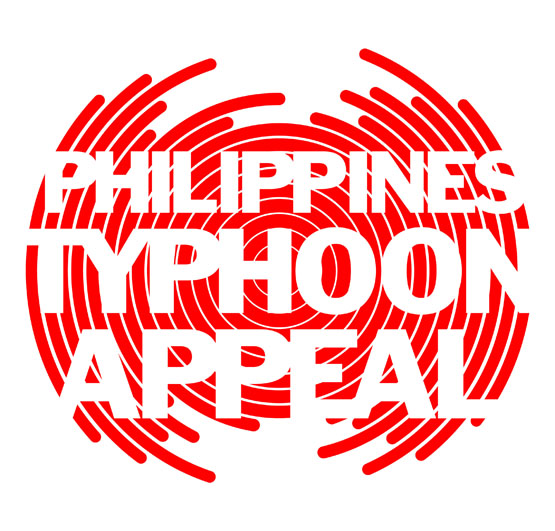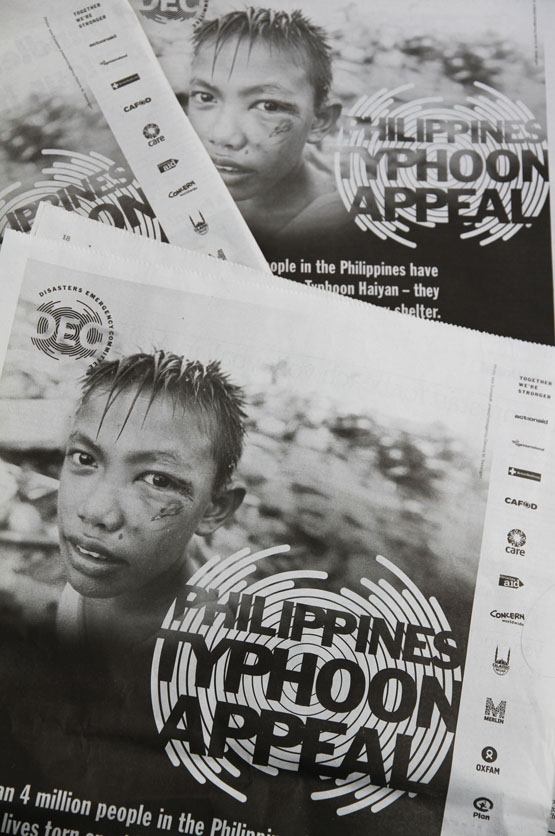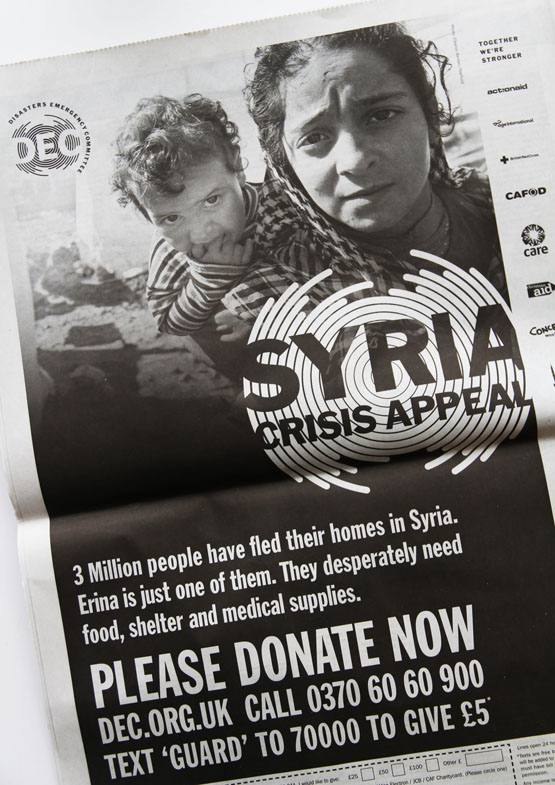 Visit the DEC's Gaza page to donate to the appeal.