The Usual Snowmen
It's Christmas card time again at johnson banks towers, and this year we're developing a theme we started last year.
Essentially, the task is to take whatever the Xmas stamp is for the year, and design the 'rest' of the card around it. The annual stamps (in the UK at least) are usually fairly predictable fare, and sure enough this year's features children with Christmas trees, carol singers, yada yada yada.
So, actually quite hard to inject a twist until we decided that it would be funny/suitably twisted if the stamp that features a snowman, was carefully positioned at the end of a 'Usual Suspects' style line-up of dodgy looking icy burglars.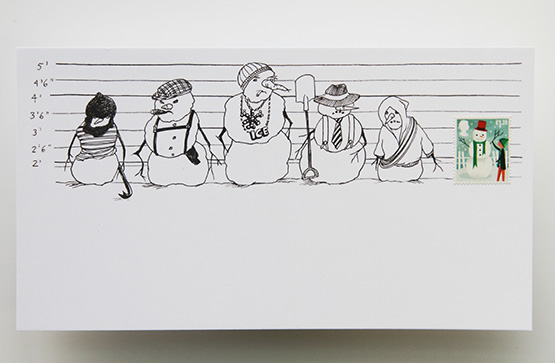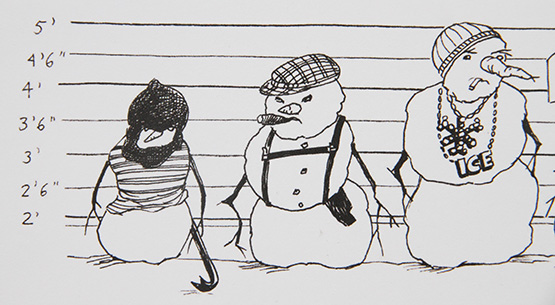 If the address is written on the same side, it seems that the poor old Royal Mail don't have much choice but to send the card, given that the address and the stamp are (broadly) in the places they need to be.
We started this thought last year when the rather 'classical' Christmas image was reimagined on the sofa, wearing a onesie, drinking Sauvignon Blanc and watching Downton.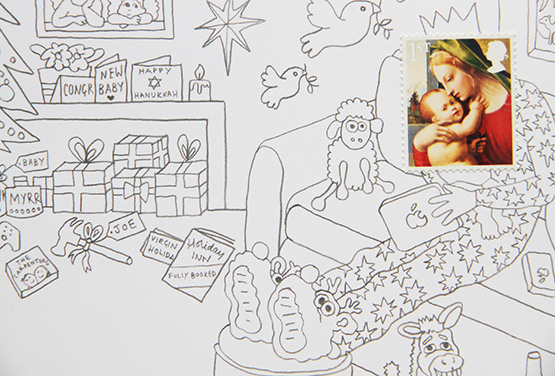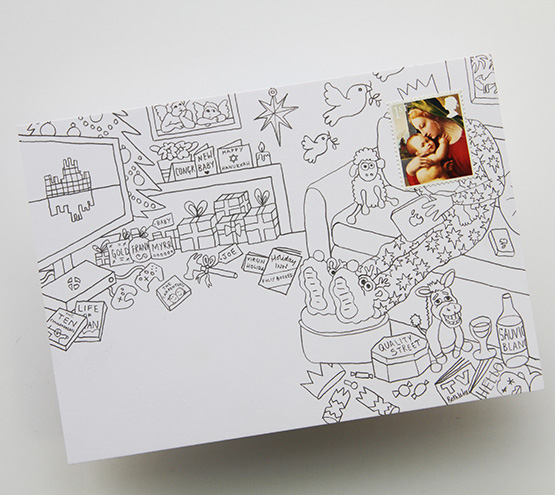 Burglar snowmen illustration by Steph von Reiswitz, original snowman illustrated by Andrew Bannecker.
We have a bit of 'previous' on Christmas cards, in case you're interested.
The best pleading email to info [at] johnsonbanks.co.uk will get one. Promise.