What Design Can Do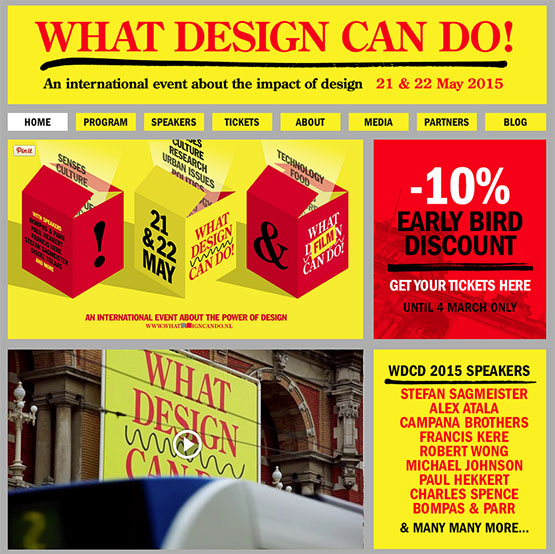 Just a quick note to say that johnson banks' Creative Director, Michael Johnson, will be giving a keynote speech at this year's What Design Can Do conference in Amsterdam this May.
This is a relatively new and very timely addition to the conference circuit that asks questions about design's role in society and 'the greater good' - Johnson has been asked to speak following on from his much-discussed 'Design can make a difference' speech, written up here.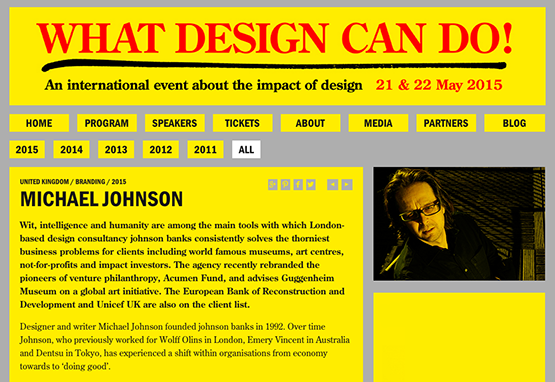 As Johnson himself says, 'Organisations are springing up whose ethos and aims are to be 'good' first, and profitable second,' he says. 'The world of charities, not-for-profits and culturals has become a fertile testing ground for ground-breaking approaches to modern branding – now it's the blue-chips and corporates who are looking dull and risk-averse.'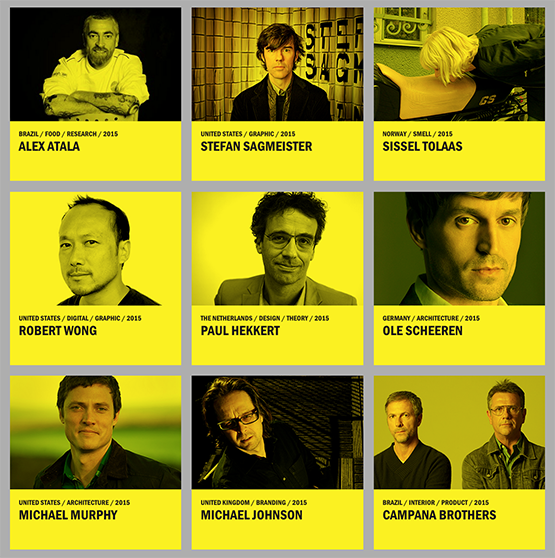 Other speakers include Stefan Sagmeister and food innovators Bompas & Parr, with more to be announced soon.